You guys I am having so much fun making DIY Bath Salts and Scrubs! My house smells like a combination fruit basket or herb garden most days right now. Between the essential oils I difuse each day and the ones I am using for scrubs and bath salts you never know what my house will smell like.
John keeps teasing me that there are essential oils on every counter top and in every room in our house. I am loving how they make the house smell and how I feel using them.
Today we are sharing this DIY Rosemary Mint Bath Salt Recipe. I love how this bath salt recipe looks. It reminds me of something you would pay a ton of money for at a high end spa. Thankfully you can make it at home and not part with a ton of $$.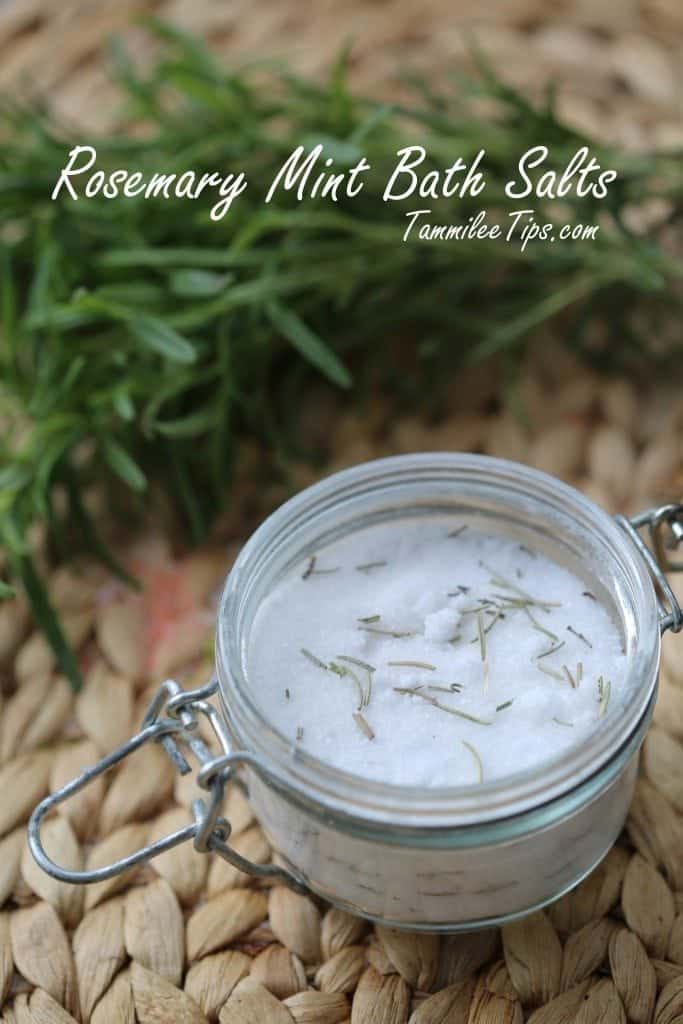 DIY Rosemary Mint Bath Salts 
Ingredients
1 ½ Cups Epson Salt
3 Tsp Baking Soda
3-5 Drops Rosemary Oil
3-5 Drops Peppermint Oil
You can add in dried rosemary if you like.
For color  add in 2 Drops Food Coloring in desired color.
Directions
1. Combine Epsom salt, baking soda, and essential oils in a bowl and stir together.
We found that a circular container with sides worked best to get everything mixed. We used a soup container.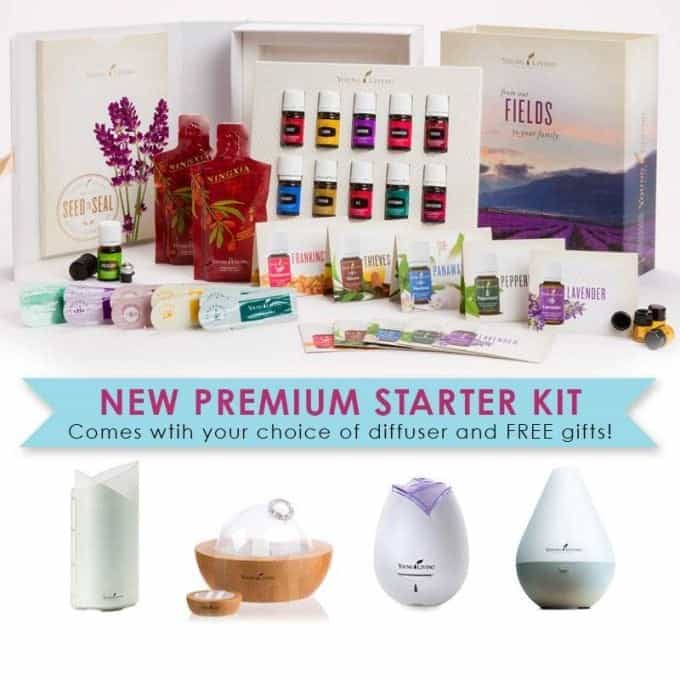 We use Young Living Essential Oils for our scrubs.  We have a Essential Oils page if you have any questions on them or want more info!
If you are interested in Signing up with Young Living our sponsor ID and enroller ID as #2762446!  We would love to have you join us on our journey with Essential Oils.
These jars work great for gifting your DIY Scrubs and Bath Salts Half Pint Wide Mouth Jars
To label our DIY scrubs for gifting we designed tags using Avery Labels

*Disclaimer: These statements have not been evaluated by the Food and Drug Administration. This information is not intended to diagnose, treat, cure or prevent any disease. The information on this site is not intended or implied to be a substitute for professional medical advice, diagnosis or treatment. Please confirm any information obtained from or through this web site with other sources, and review all information regarding any medical condition or treatment with your physician. Never disregard professional medical advice or delay seeking medical treatment because of something you have read on this website.