We decided to rent a car and drive to the Yukon Territory from Skagway. We had never been to the Yukon Territory and thought when else are we going to have the chance to visit the Yukon Territory.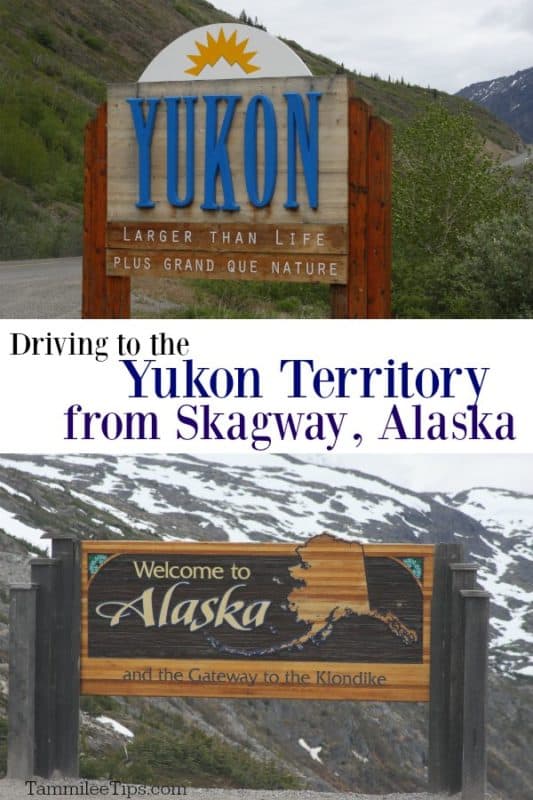 Driving to the Yukon Territory from Skagway on an Alaska Cruise
It was really easy to rent a car in Skagway. We set up reservations before we got into Skagway and walked to the rental car office. As soon as we picked up our car we were on our way north out of town.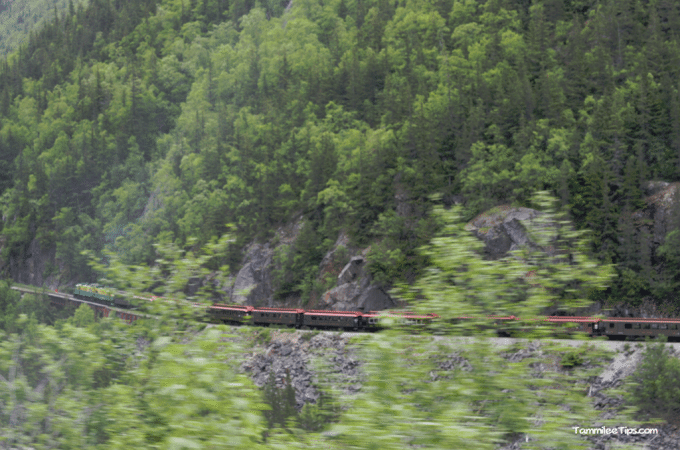 The road to the Yukon Territory follows along the same path as the train for a while. It was really cool seeing the train across the way heading up the mountain.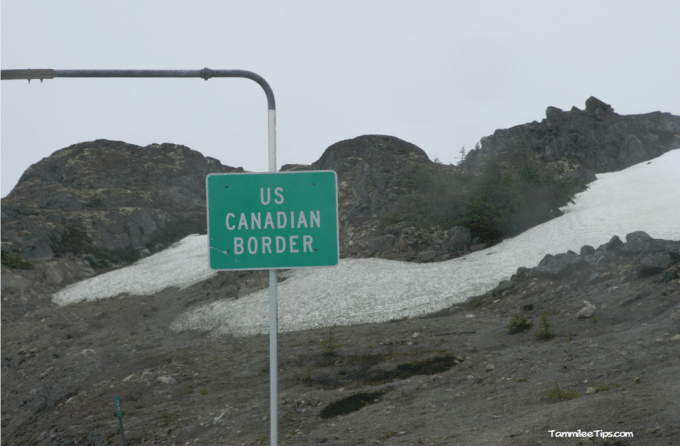 It does not take long to reach the US Canadian Border.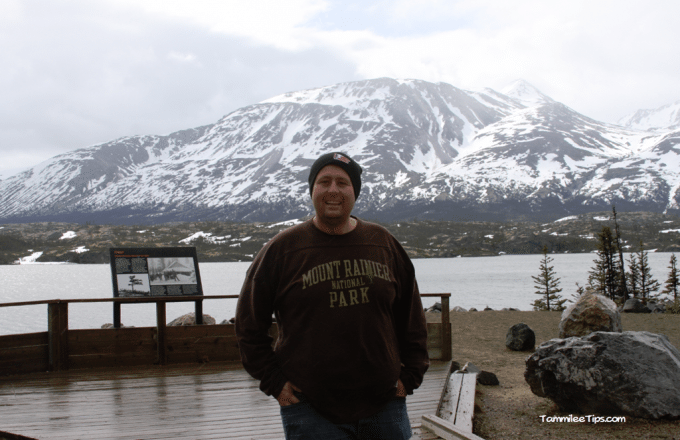 The drive is absolutely beautiful. We stopped multiple times to take pictures and soak up the scenery.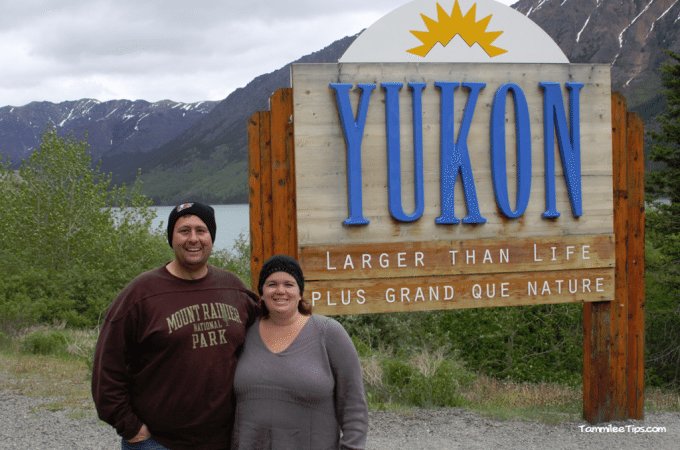 There is a fantastic pull-off near the Yukon Territory sign. We were lucky enough to be there at the same time as a tour bus and had one of the people on the bus take our picture.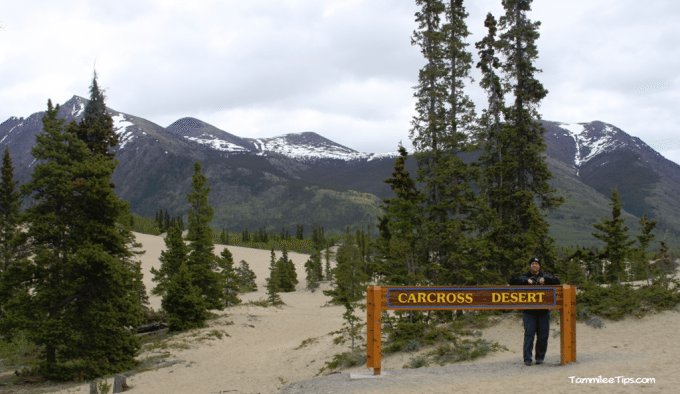 I never thought we would visit a desert in the middle of the Yukon Territory. The Carcross Desert is pretty cool. As an added bonus there are bathrooms that were a great surprise in the middle of nowhere.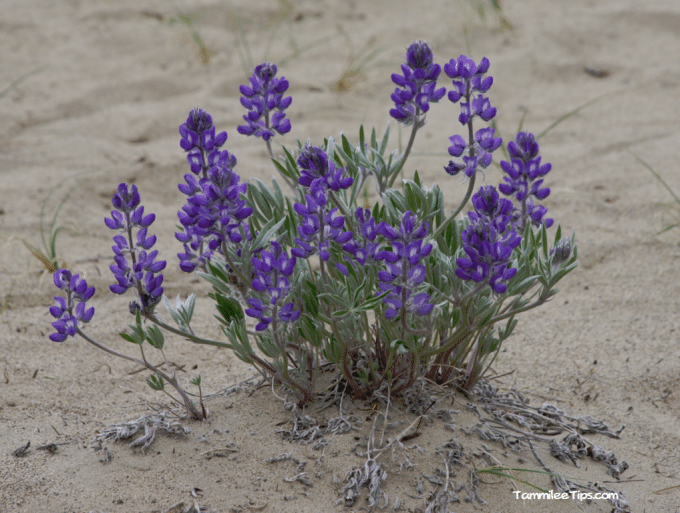 There were gorgeous flowers blooming in the Carcross Desert.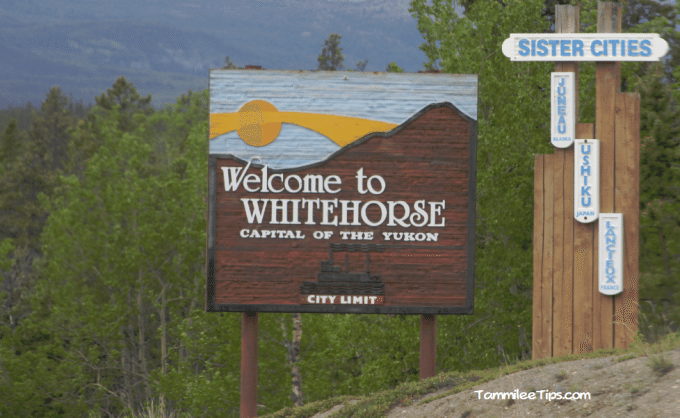 We had lunch in Whitehorse and visited the Walmart and Yukon Brewery. It was really interesting being in Walmart and seeing that they had to ration out the supplies of bread and milk until the next delivery truck made it to town.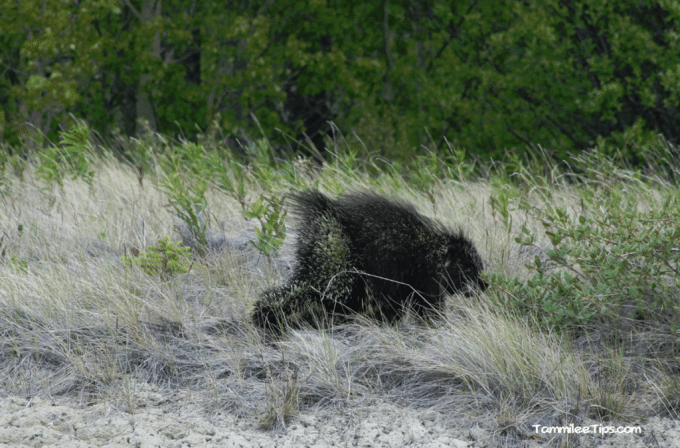 The only wildlife we saw on our drive was this not so soft and furry porcupine. We did talk to a few other ship passengers who said they saw a bear and cubs on their drive.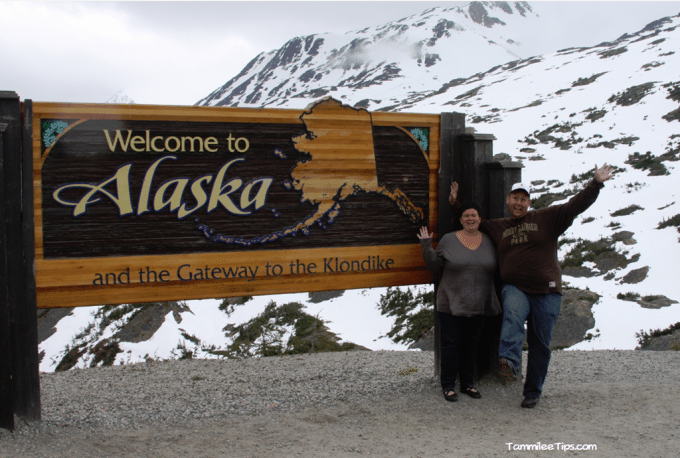 On our way back to Skagway we stopped and took a random goofy picture at the Welcome to Alaska sign. We had been in the car for quite a while and it felt so good to stretch our legs.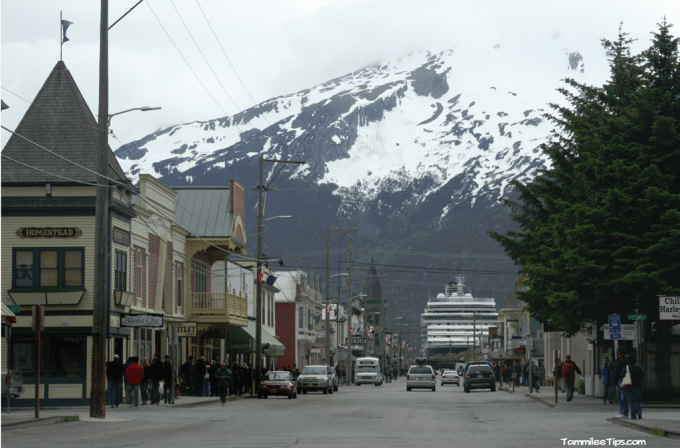 Make sure to have your camera ready as you drive in the main street of Skagway. You can see the cruise ships straight down the main street. The ships are so much taller than anything in town. Since we had picked up a few things in White Horse we parked the rental car and wandered into Skagway to explore. It is about a 25-minute walk from the rental car office to the ship so we just gave ourselves more than enough time to walk back with all of our purchases.
Alaska Cruise Resources
Tips for taking an Alaska Cruise
What to do in Juneau on an Alaska Cruise
Tips for seeing wildlife on an Alaska Cruise
What to do in Ketchican on an Alaska Cruise
Check out all of our Alaska Cruise Travel Guides