One of the best parts of an Alaska cruise is the opportunity to see amazing wildlife. Bears, Seals, Moose, and more can be seen during your Alaska cruise.  These are our best tips for seeing Alaska Wildlife while on an Alaska Cruise.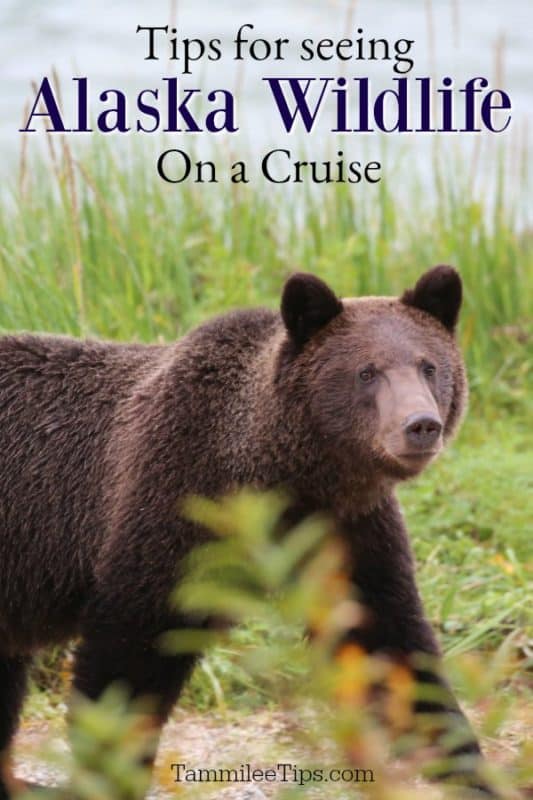 Tips for seeing Alaska Wildlife on a Cruise!
Here are our best tips for seeing wildlife on an Alaska cruise.

-Pack binoculars for the trip! They will have a small selection available for sale on the cruise ship but if you want to make sure you have a pair or two it is best to pack them with you.
-Pack layers of clothes so you are prepared for the Alaska weather.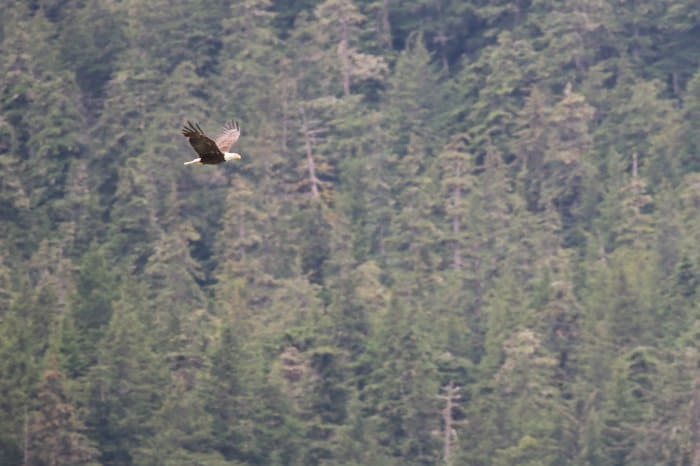 -To spot Bald Eagles look for white spots in the trees along the shore. One naturalist described it as looking for big golf balls in the trees. We saw a large number of Bald Eagles in Juneau. They were on top of light poles and in trees all over the place. A resident told us they think of them like crows they are so plentiful.
-Whales are active all day long in Alaska. We were advised that the early bird gets the worm and most often as you pull into Glacier Bay early in the morning there are great whale sightings.
-As you sail into Glacier Bay keep an eye on the hillside near the boat. We were able to view multiple bears right from the deck of the ship.
-Moose are not very common in Southeast Alaska. If you are cruising up to Anchorage you have a much greater chance of seeing them around town. It is not uncommon to be sitting in Starbucks in Anchorage and have a moose walk through the parking lot. There are some moose that have migrated to SE Alaska. They can be seen near Haines and the entrance of Glacier Bay.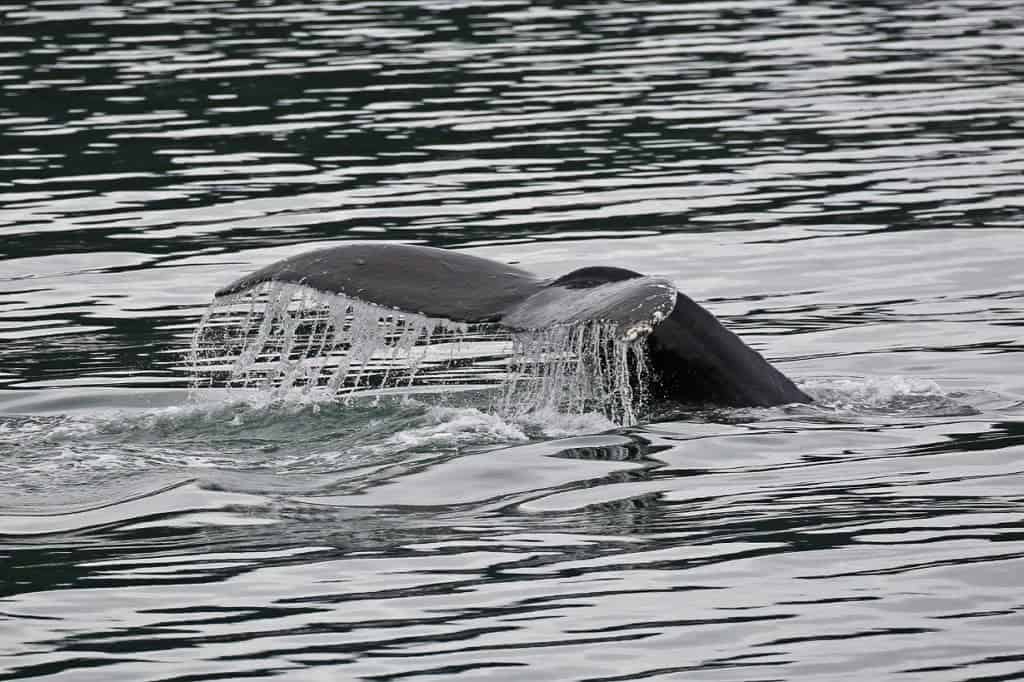 -Keep an eye out for kelp fronds along current lines these areas are frequented by a ton of wildlife including whales, sea otters, and birds.
-Mountain goats can be viewed above the tree lines in the rocky areas. Make sure you have binoculars to spot them high on the hills.
-Sea Otters can be found at the entrance to Glacier Bay, Point Packenham as you approach College Fjord and Prince William Sound.
-Keep an eye on rocks and outcroppings for Stellar sea lions. They are normally found in groups that can include 200-300 Stellar sea lions
-Over 70 different birds have been recorded along Alaska's shorelines and waterways. Common birds include the Horned Puffin, Tufted Puffin, Arctic Tern, Black Legged Kittiwake, Surf Scoter, Pigeon Guillemot, Marbled Murrelet, Black Oyster Catcher, and Common Murre.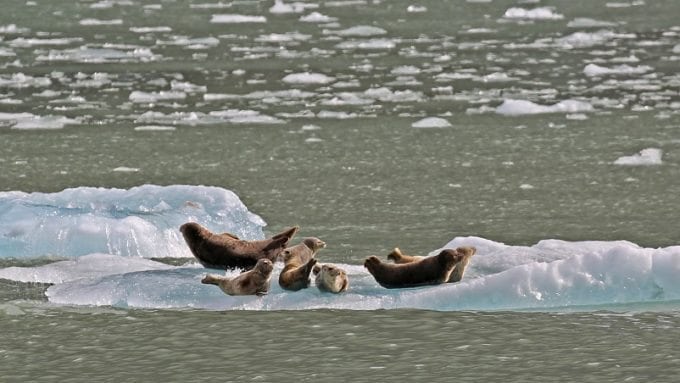 -Harbor seals use the ice floes as a pupping area in Glacier Bay. Keep an eye out near John Hopkins Glacier for Harbor Seals and pups.
-The entrance to Glacier Bay is a great area for wildlife viewing.  As you move farther up the bay the water gets silty
-Book a wildlife-based excursion. We took the Wildlife Expedition to Haines Excursion and it was amazing. The excursion occurs on the Skagway port day and is well worth signing up for!
The Juneau Whale Watching Excursion is amazing. We have done it a few times and see epic humpback whales every time.
When we did the Tracy Arm Fjord Explorer Excursion we were in awe of how much Alaska Wildlife we saw! Humpback whales, seals, dolphins, and more.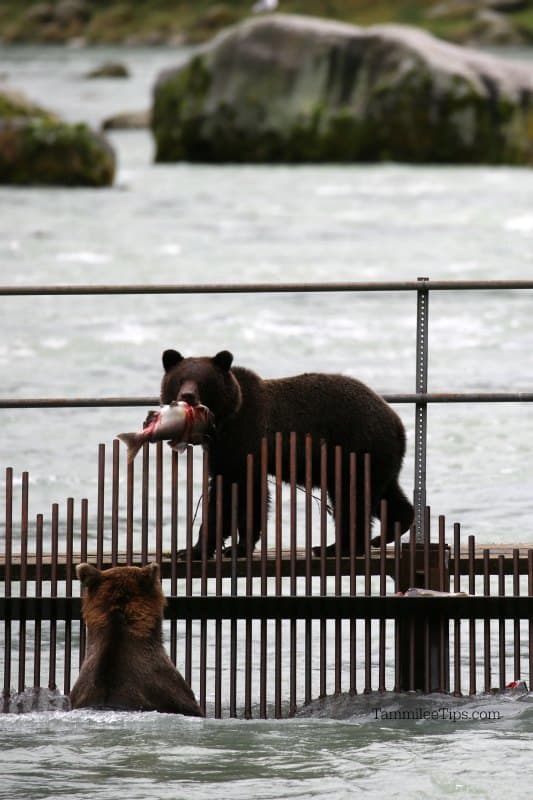 Additional Alaska Cruise Resources
National Parks you can see on an Alaska Cruise
Check out all of our Alaska Cruise Travel Guides