Sleight of Hand Winery in Walla Walla is fun, eclectic and a music lovers' dream!
The winery has a cool, funky, fun vibe that is unlike any winery we have toured before. You will want to give yourself ample time to visit this fun winery especially if you love music!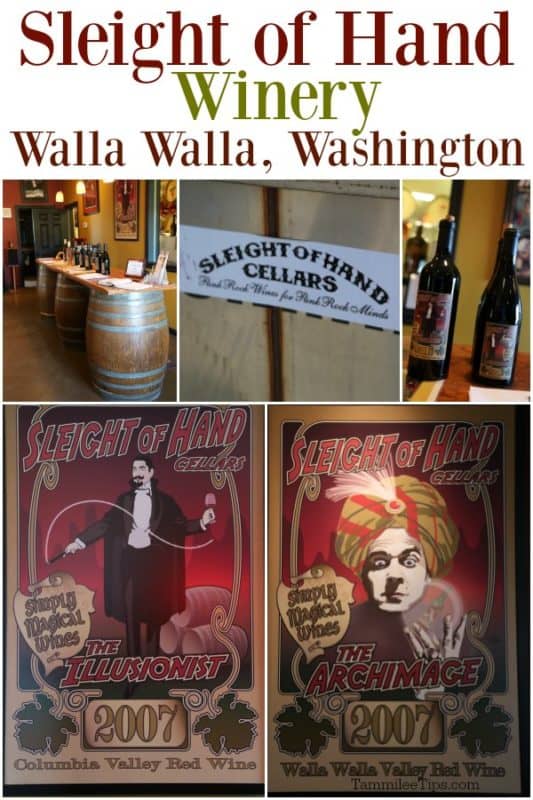 Sleight of Hand Winery- Walla Walla, Washington
The turntable is kicking with old school records playing everything you can imagine!
Trey Busch the winemaker is a bit of a Pearl Jam fan. Ok, that might be a little too modest to describe his love and passion for Pearl Jam. This love carries into the winery and atmosphere!
The winery was even named after a Pearl Jam song!
The winery produces approximately 7500 cases of wine annually. They produce a European style Rose along with their other vintages.
You can find their secondary label Renegade at Fred Myers and QVC Grocery Stores.
The Archimage is sold mainly at the winery and is a combination of their best grapes.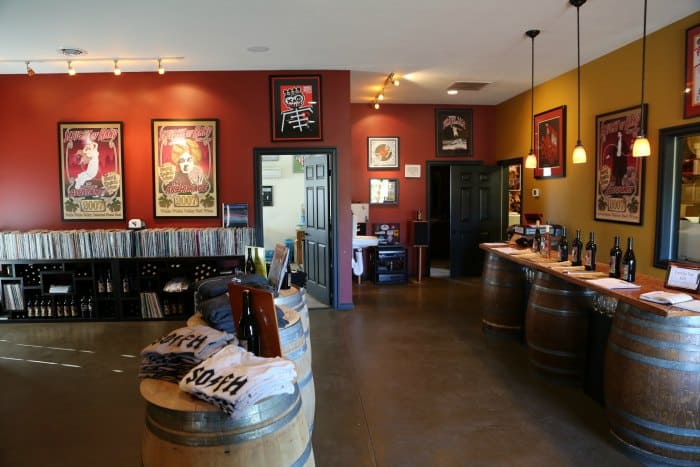 Sleight of Hand is the perfect winery to end your wine tasting day at. The music, relaxed setting, and the chill vibe is a great way to end a perfect day of wine tasting.
You can relax on the front porch and enjoy a glass of their fantastic wines.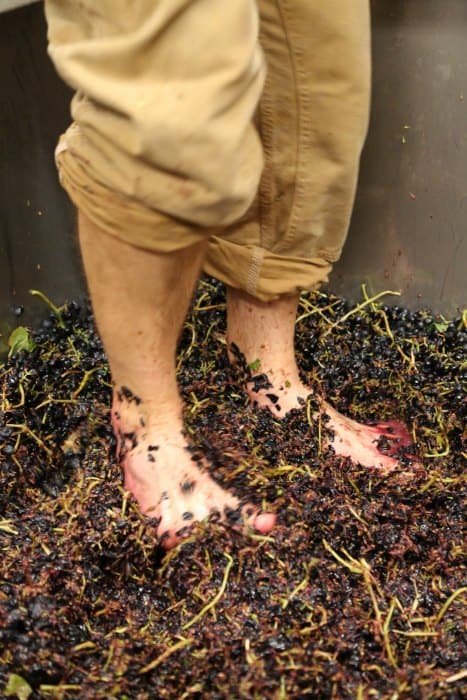 During our visit, we were lucky enough to see them foot crushing grapes in the old fashion way. I must say this is a lot more work than I imagined it to be.
The guys crushing the grapes were getting a serious workout and purple feet to go along with it.
Sleight of Hand still foot stomps ⅓ of their grapes for their Syrah!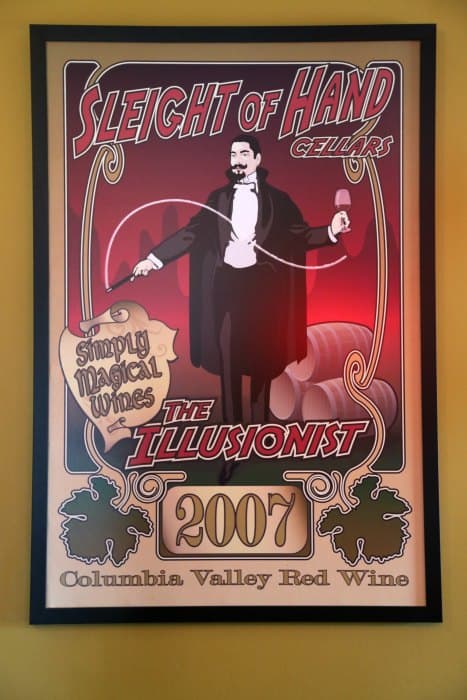 Sleight of Hand Walla Walla Winery Information
You can find out more about Sleight of Hand by checking out their website, Facebook, and Instagram
Sleight of Hand Cellars Walla Walla Address - 1959 JB George Rd, Walla Walla, WA 99362
Walla Walla Tasting Room Hours: Thursday-Monday 11-5
Curbside Pickup Hours: Daily 11-5 (Please call ahead if you are able)
We are currently not accepting walk-ins
ph (509)525-3661
email - info@SofHcellars.com
Seattle SODO Tasting Room
Address - 3861G 1st Avenue South, Seattle, WA 98134
Tasting Room Hours: Thursday & Sunday 12-5, Friday & Saturday 12-6
Curbside Pickup Hours: Thursday-Sunday 11-5 (Please call ahead if you are able)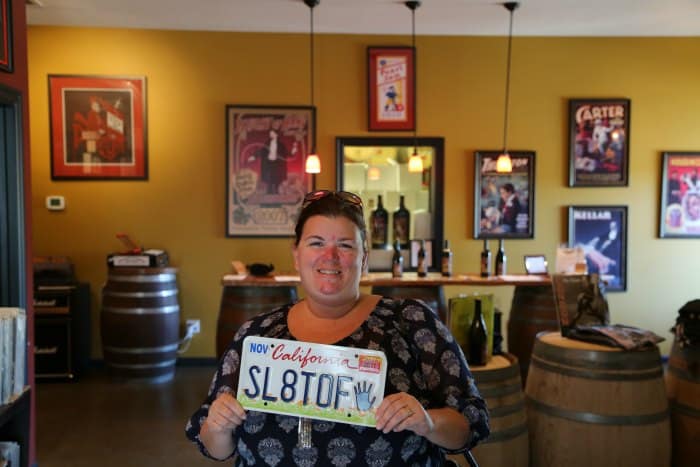 Additional Walla Walla, Washington Resources
Check out all of our Walla Walla, Washington articles.