These owl treats made with Oreos, Candy Corn and Graham Crackers are a fun treat for lunch boxes or at home snacks. They take seconds to prepare and they just look so cute on the plate.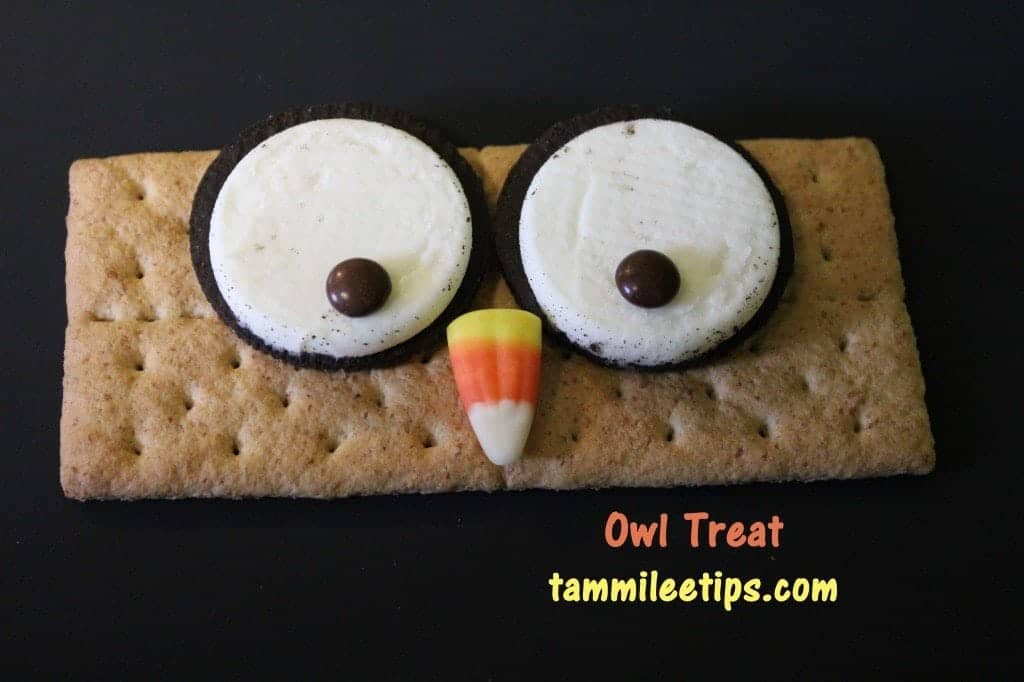 Fantastic Owl Treats
How cute are these Owl Treats! They were so much fun to make. They make me wish I had a lunch to pack for someone so I could surprise them with these.
I did leave one out for John on a plate when he got home from work. He started laughing and said that was not quite what he expected to come home to.
I used a graham cracker, 2 Oreos and a piece of candy corn to make these Owl Treats.
I also used a bit of icing to hold the Oreos and Candy Corn in place.
Great Halloween Ideas
Cheese and pretzel witches broomsticks