Seattle is a truly amazing city! There are so many things to do and see during a visit to Seattle. Today we are sharing our favorite free things to do in Seattle.
We love that Seattle offers so many great things to see and do that don't cost any money.
Grab your camera, a Starbucks Coffee and some Beecher's Cheese and explore one of the best cities in the world.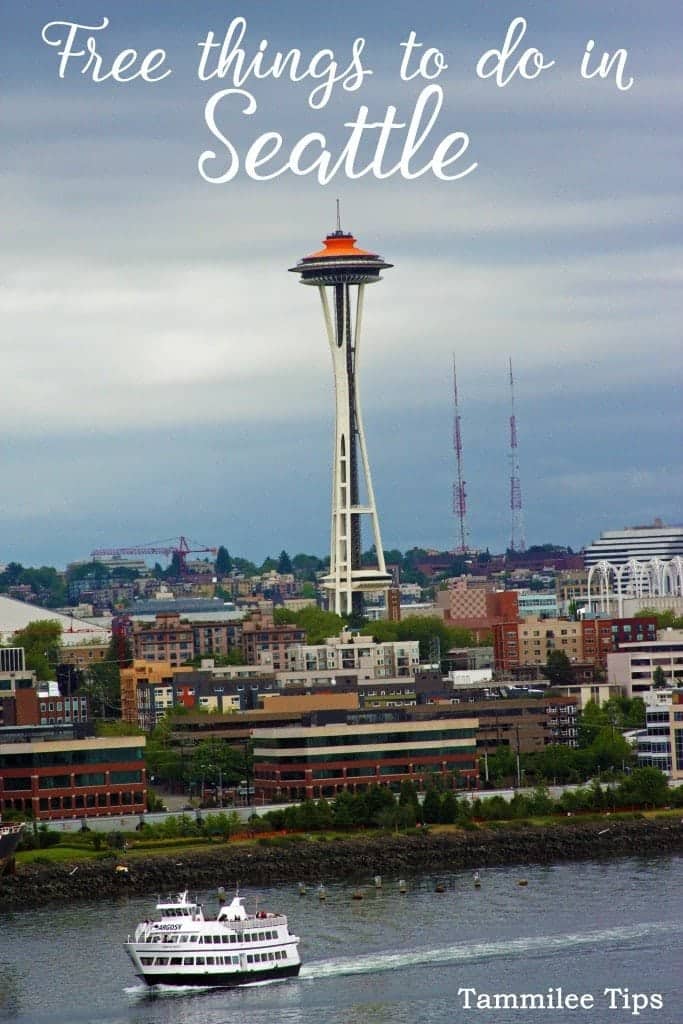 Free things to do in Seattle
1. Take a photo with the Fremont Troll
2. Take pics of the waterfront
3. Wander through Pikes Place Market and watch the famous fish throwers
4. Check out the first Starbucks
5. Visit the Gum Wall
6. Jimi Hendrix Statue
7. REI Store…Can be free if you just look but also expensive if you go shopping
8. Check out the Olympic sculpture garden
9. Check out scenes from Sleepless in Seattle
10. Klondike Gold Rush National Park
11. Walk along the waterfront
12. Visit Kubota Gardens
13. Visit the Center for Wooden Boats. Check to see what times they offer free boat rides daily
14. Visit the Frye Art Museum
15. Explore the Olympic Sculpture Park
16. Wander around the Arboretum
17. Explore Gas Works Park and soak up the view of Downtown Seattle
18. Visit the giant hat and boots at Oxbow Park
19. Free movies in the summer at the Seattle Center
20. Walk around Green Lake
21. Check for free summer concerts all over the city
22. Cozy up at Elliott's bookstore with a great book
23. Visit Bruce and Brandon Lee's Graves
24. Play in the International Fountain at the Seattle Center
25. Explore Pikes Place Market
26. Visit the Ye Old Curiosity Shop on the waterfront
27. Seattle Kayaking
Do you have any suggestions for other great free things to do in Seattle? We would love to add them to our list.
Additional Washington Travel Articles
Leaving Seattle on an Alaska Cruise
Leavenworth Washington Christmas Guide
Check out all of our Washington Travel Guides