We have been on cruises all over the world but had never left from Seattle before our Alaska Cruise.  It was so amazing to leave Seattle on our Alaska Cruise. Growing up in the Seattle area I am not sure how I had never taken a cruise from Seattle.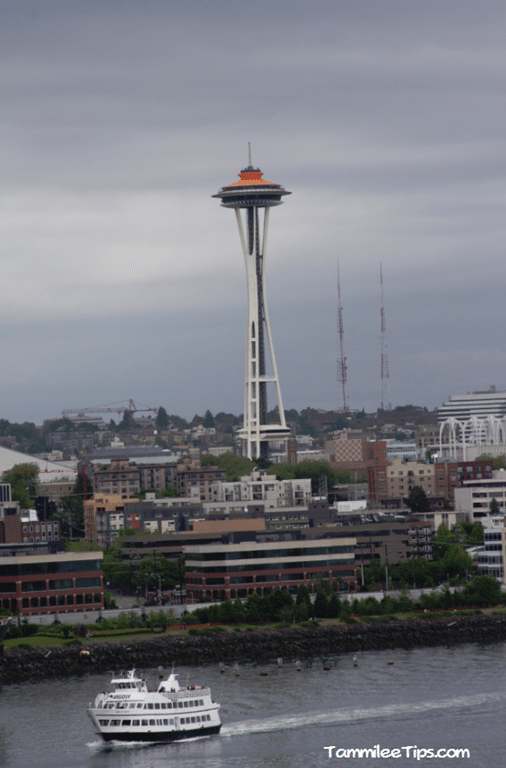 Leaving Seattle on an Alaska Cruise
Leaving from the Seattle Port Terminal is amazing. You have a fantastic view of the Space Needle and Seattle Skyline. The port terminal is a bit of a ways from downtown Seattle so make sure you have a shuttle or transportation to the port terminal.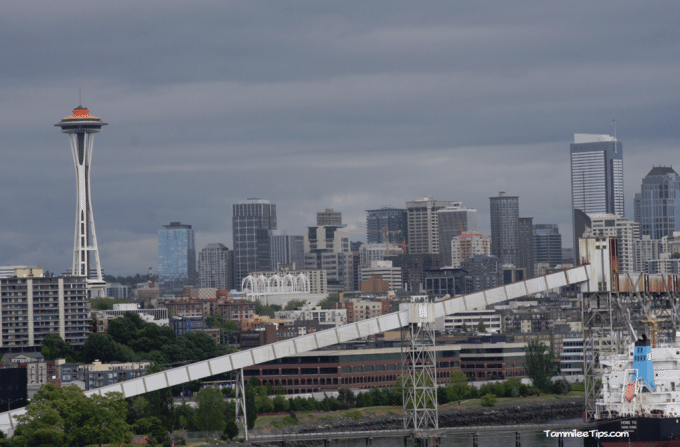 We were lucky and had a beautiful day leaving Seattle. No rain in sight and only a few clouds.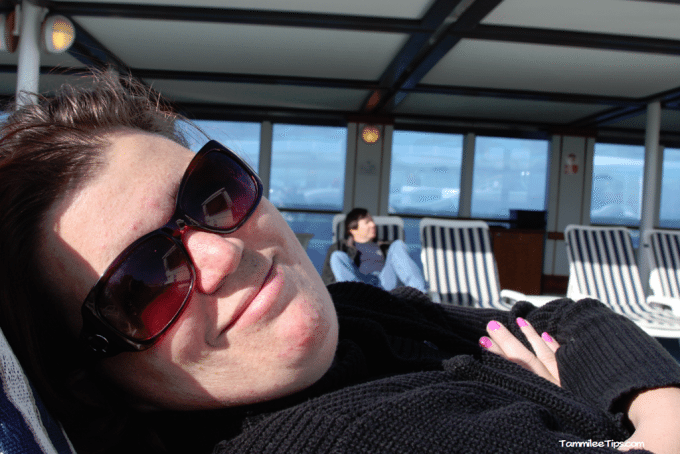 We enjoyed watching movies on the top deck and the Seattle Skyline as we pulled out of port on our way to Alaska. The water was so smooth and calm. One thing I love about the Princess cruise ships is the movies under the stars. We were able to enjoy the Seattle skyline and relax with a fantastic movie playing. It was a gorgeous sunny day in Seattle!
We were so excited to be heading out on our first Alaska cruise! I can't wait to check out Juneau, Ketchikan, Skagway and all of the amazing ports we will be visiting
Check out these amazing day trips from Seattle you can do before or after your cruise
Additional Alaska Cruise Posts
Check out all of our Alaska Travel Guides