Check out this simple 3 ingredient recipe for Rolo Pretzel Delights. You know I had to whip up a batch since they are only 3 ingredients.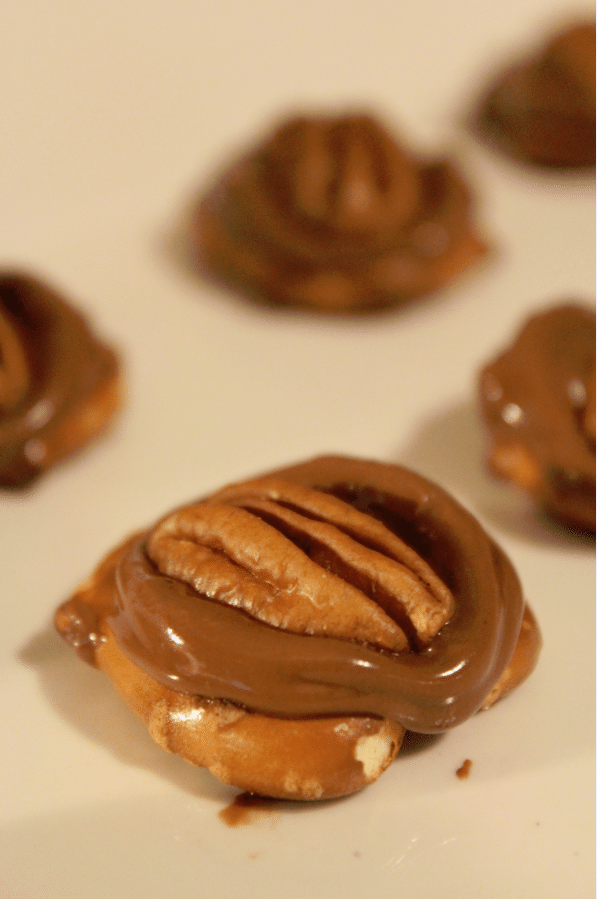 These Rolo Pretzel Delights are so easy to make!
Rolo Pretzel Delights
Ingredients
Mini Twist Pretzels
Rolo Caramels in Chocolate
Nice! Pecan Halves
Directions
pre-heat oven to 350, line cookie sheet with parchment paper
1. Place a pretzel on the parchment paper and place a Rolo on top of each pretzel
2. Bake for 3-4 minutes until caramel begins to soften but the chocolate is not melted
3. Remove from oven and press a pecan half into the chocolate
Cool before enjoying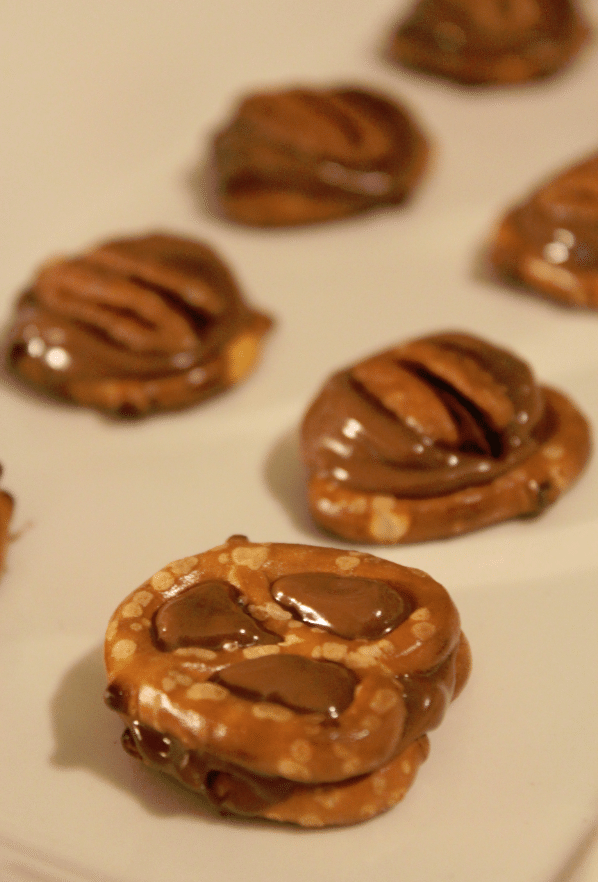 If, like me, you are not a huge fan of pecans you can make these treats by placing a second pretzel on top of the chocolate Rolo. Hello Yum!