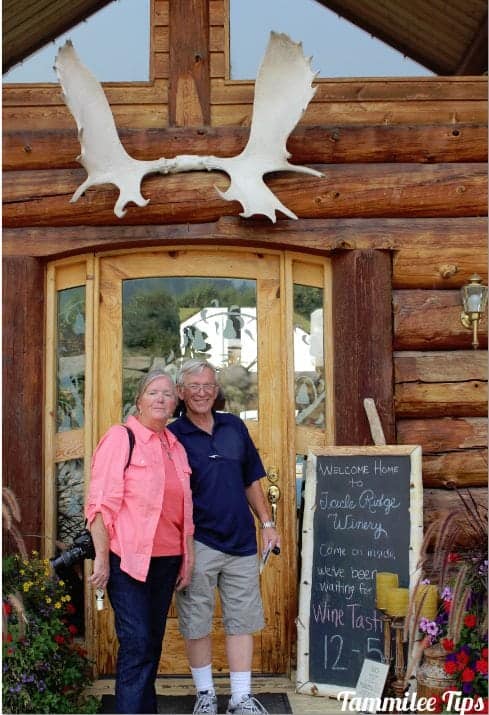 Icicle Ridge Winery – Leavenworth
On our way to Leavenworth for our Anniversary, we stopped at Icicle Ridge Winery. I had heard of this winery from friends and was so excited to try it out.  When we turned into this winery we were greeted by gorgeous purple grapes on the vine.
Oh my goodness the grapes looked amazing. I am going to fully admit to stopping the car on the side of the road and taking pictures of the grapes before we even made it up to the winery.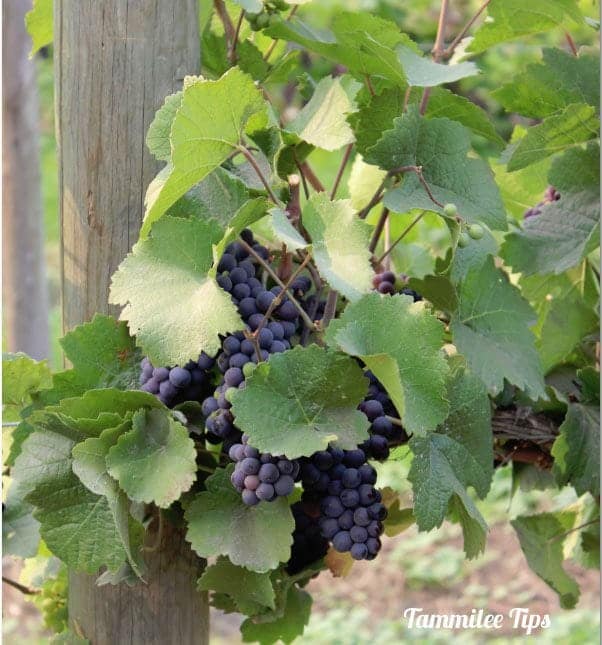 The winery is housed in a gorgeous house overlooking the vineyard and a pond. The house was the winemaker's dream house. They lived in the house when they first started making wine. The winery has now taken over the house and becomes the home of Icicle Ridge.
When you walk in the front door you are greeted by amazing views, wine, and really friendly staff. We took part in a wine tasting that was amazing. It is $5 a person for the tasting and so worth it. I was really impressed with the long list of wines that you are able to try. They have a fantastic variety of cheese and crackers you can pick up to add to your tasting. We went with amazing flatbread crackers and brie.
My parents were with us and we enjoyed an amazing relaxing few hours at the winery. We were able to sit and talk while enjoying a variety of wines. The staff was so friendly and knowledgeable about the wines. We really felt like we were relaxing at a friends house trying new wines.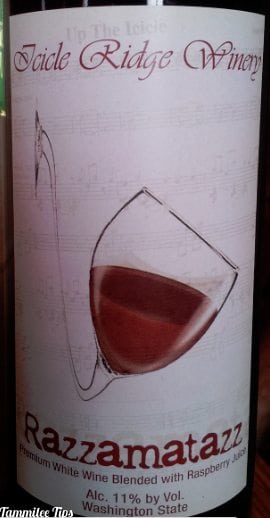 It was interesting to see which wines we all likes. I am a fan of white wines but not quite into red wines. John is a fan of red wines and tolerates the white wines for me.
But when they brought out the Razzamatazz Raspberry wine we all LOVED IT! Oh my goodness it is pure raspberry heaven! I have to say this may be my favorite wine I have ever tried. Wow!!! My dear and amazing Husband even surprised me with a bottle for our anniversary.
We had a truly amazing few hours relaxing at the Icicle Creek Winery. If you are a wine fan and are anywhere near Leavenworth, WA we highly recommend stopping for a tasting at Icicle Creek. We will definitely be going back on our next trip to Leavenworth.
Check out our Leavenworth Christmas Guide! Perfect for planning a holiday getaway