L'Ecole No 41 in Walla Walla is a must visit during any trip to Walla Walla!
Originally a 1915 school house that has been redone for the L'Ecole No 41 Winery this winery is truly amazing. From the moment you pull up you know this is a going to be a great visit.
L'Ecole is french for school and the perfect name for this winery. The Walla Walla area was settled by French Canadian fur traders and used to be called Frenchtown. The 1st planted vines date back to these settlers.
L'Ecole No 41 focuses on terroir-driven wines that reflect Washington State and the Walla Walla Valley. Nearly three decades of wine making goes into the amazing wines produced by L'Ecole No 41.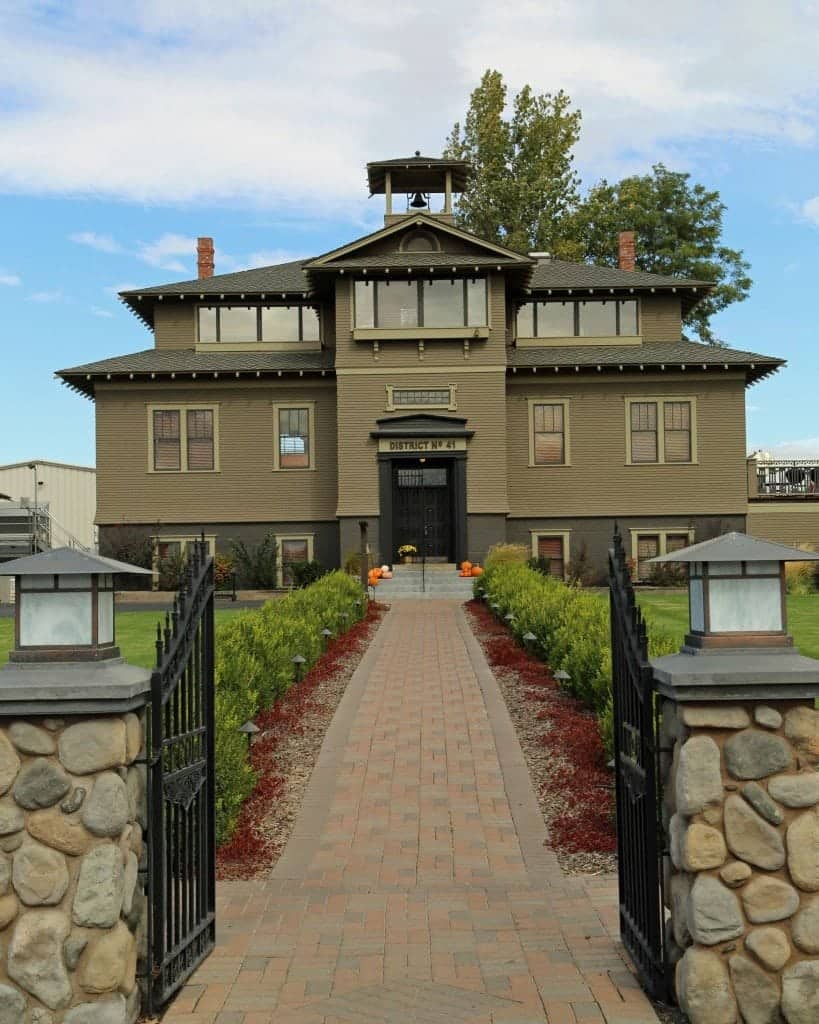 When you visit L'Ecole No 41 make sure and look at the original douglas fir flooring. The hangers in the coat room area are original to the school. Up until 1974 the building was a working school house. In 1977 the winery purchased the building and produced their first vintage in 1983.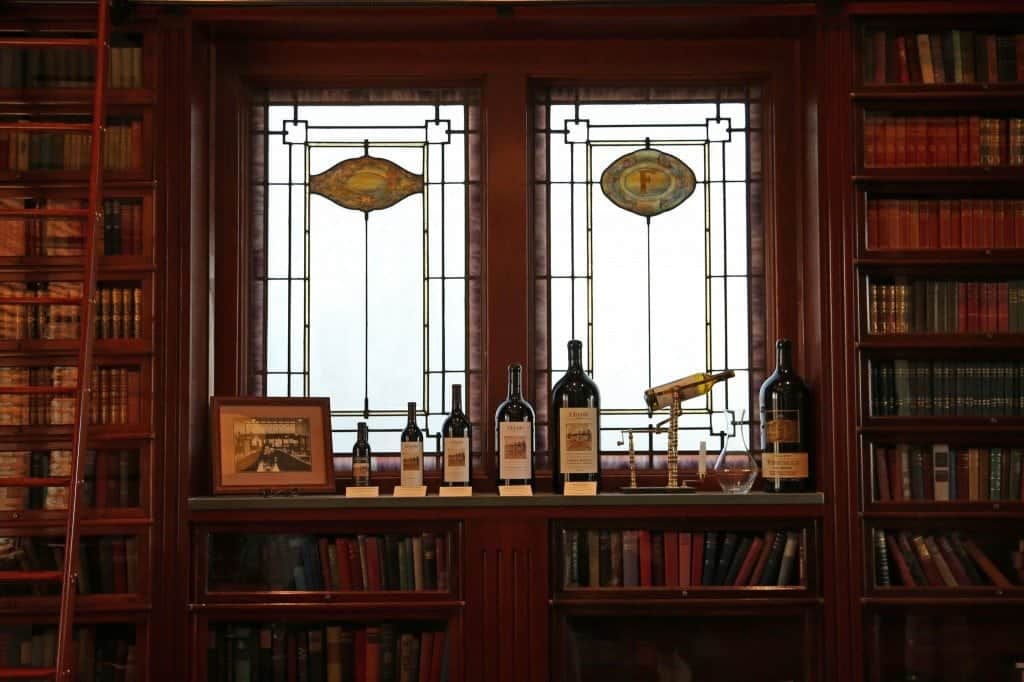 Tastings are held up the first flight of stairs into the building. The tasting room focused on Walla Walla wines. For a small tasting fee of $5 you can taste 6 to 8 wines. Your tasting fee is refunded if you make a purchase.
You can also do a reserve tasting for $30 per person. The reserve tasting includes a private tour and seated tasting of special wines, including new releases, library selections or limited production wines. The reserve tastings are limited to 15 people. To make a reservation call Ben Dimitri at 509-525-0940 ext 111 to make a reservation.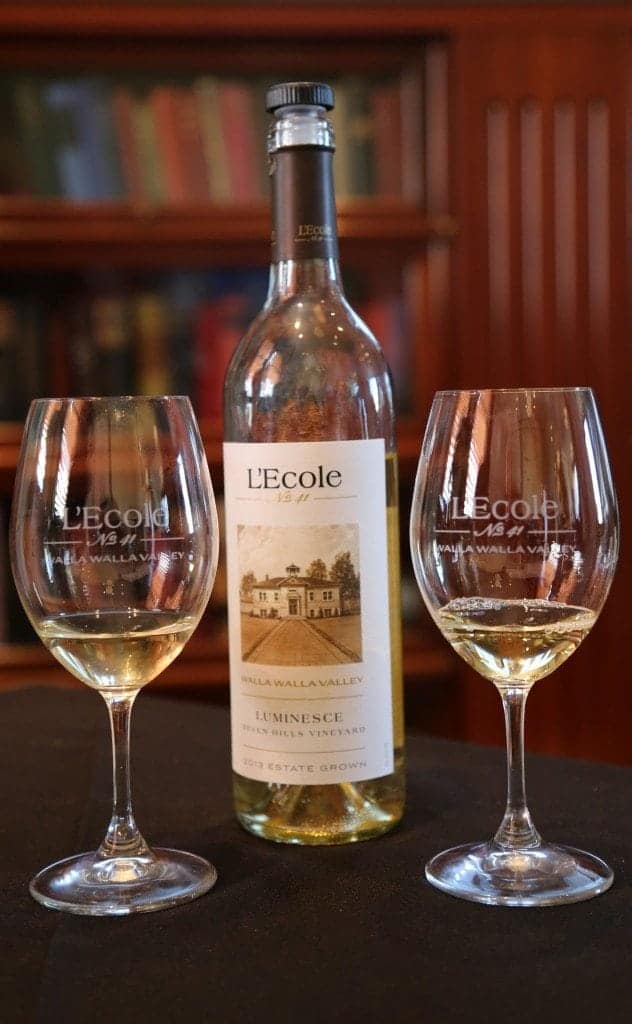 We really enjoyed each of the wines that we tasted at L'Ecole No 41. Our favorite that we brought multiple bottles home of was the 2013 Chenin Blanc.
The 2013 Chenin Blanc is a fresh and vibrant wine that is smooth to taste.
L'Ecole produces a variety of wines including Semillon/Sauvignon Blanc, Grenache Rose, Estate Merlot, Estate Cabernet Franc, Cabernet Sauvignon, Apogee, Syrah, Chenin Blanc, Chardonnay and Estate Perigee.
Prices range from $14.00 a bottle to $105.00 for 750ml depending on the variety. There are discounts available by the case and for wine club members.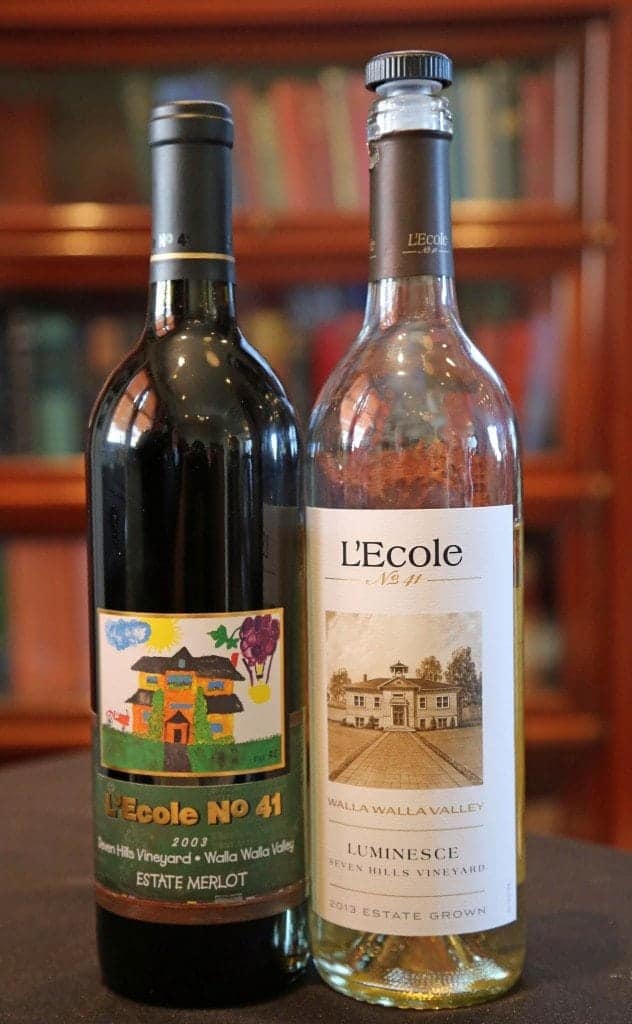 L'Ecole No 41 recently updated their labels to show the growth of the brand. The original labels were created by young family members.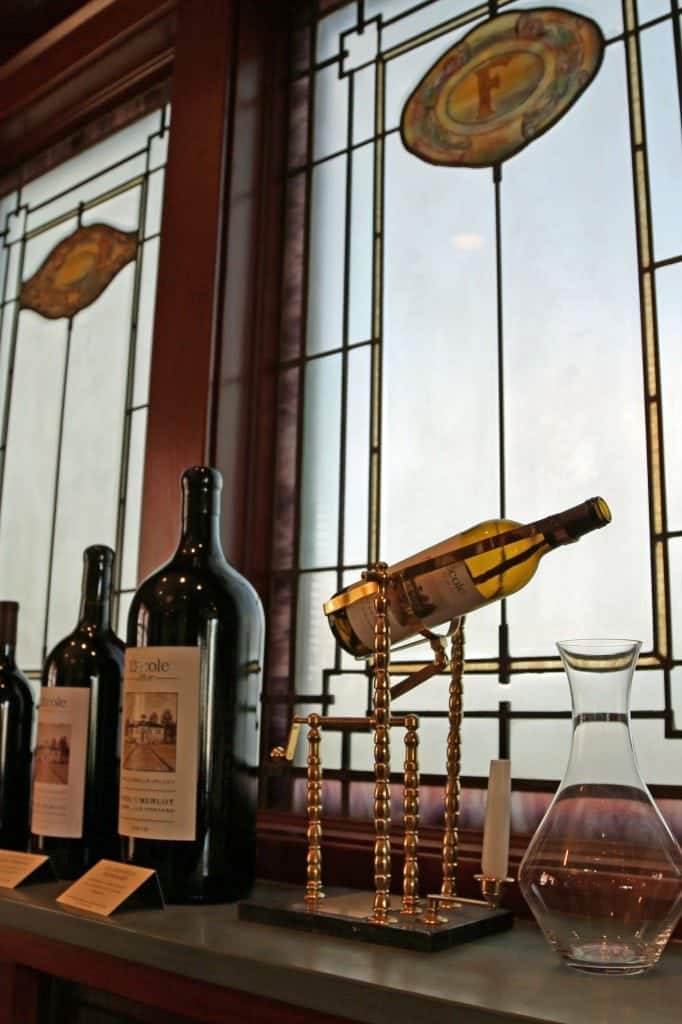 L'Ecole currently produces 42,000 regular vintage cases. Wine is sold both in house and nationally distributed to all 50 states and 20 countries.
Outside of the Walla Walla area keep an eye out for their Columbia Valley vintages. This November they will be releasing their 2nd Malbec.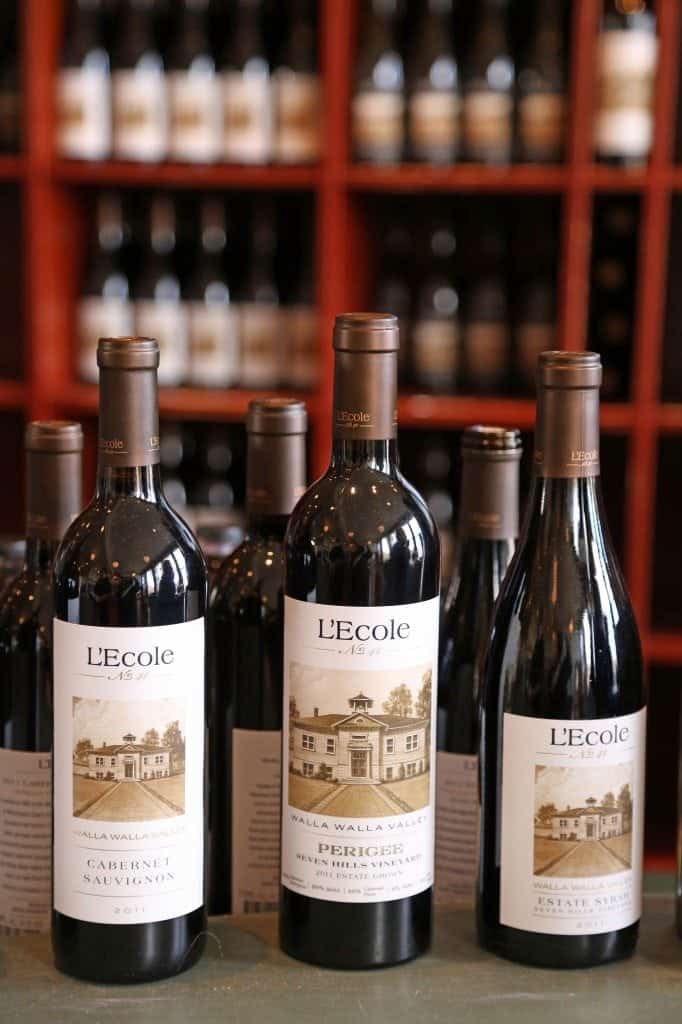 The 2011 Perigee was delightful! A great blend of great grapes! Truly enjoyable to drink!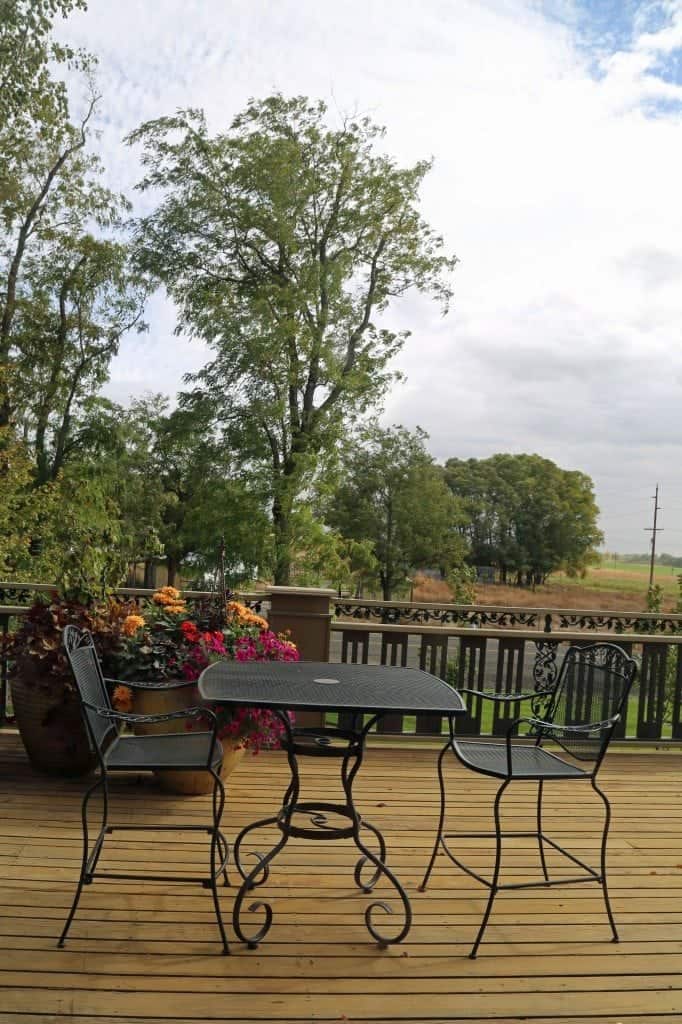 If you can plan to take some time to just enjoy the grounds of L'Ecole No. 41. There is seating on the deck and on the lawn. The grounds are gorgeous and perfect for a picnic.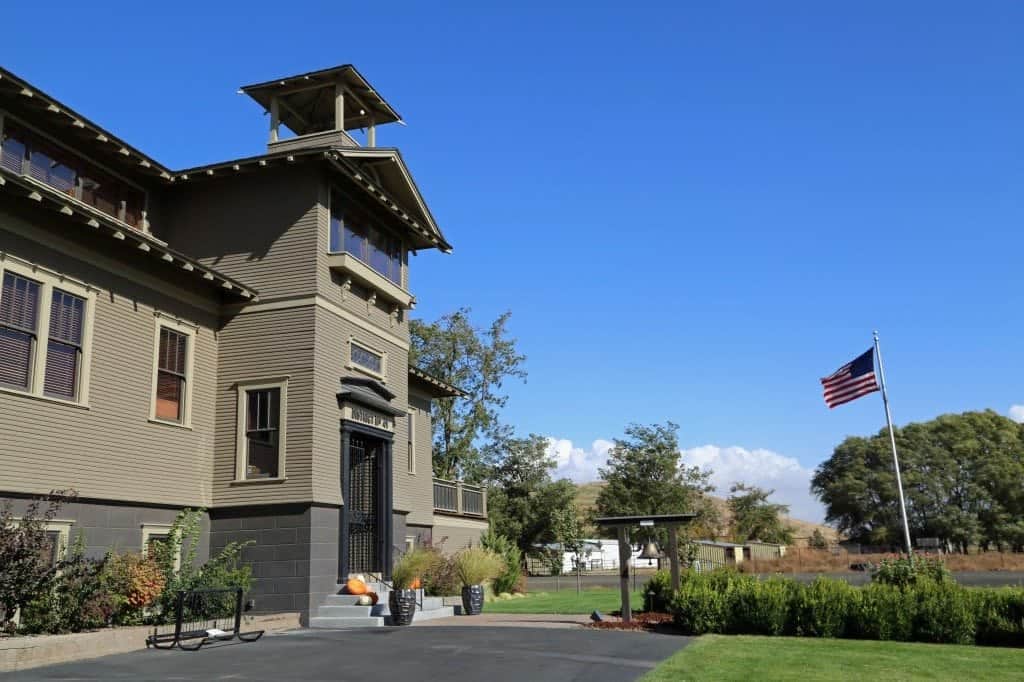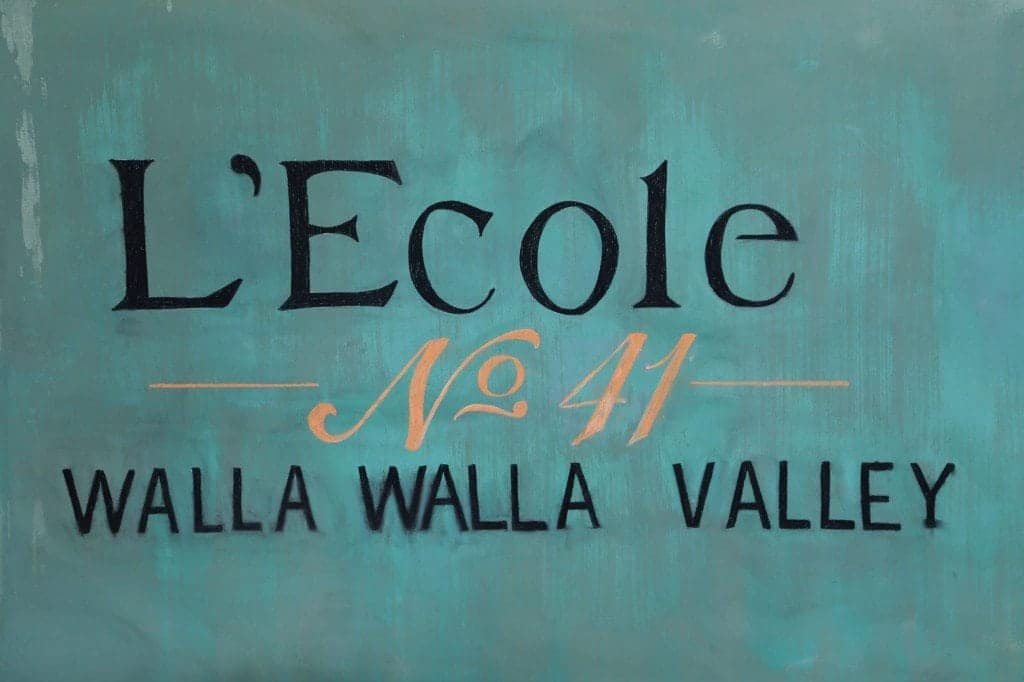 Keep an eye out for the original chalkboard in the library!
A trip downstairs will give you the chance to see the paintings from when the school held plays downstairs.
You can find out more about L'Ecole by visiting their Website, Facebook, and  Twitter  pages.