Va Piano Vineyards in Walla Walla is absolutely gorgeous! Va Piano's Winery and Tasting Room is a custom-built 7,500 square foot facility built in Tuscan style: timber beamed ceilings, wrought iron railings, clay tile roof, traditional earthen stucco, eight-foot-tall distressed alder doors, and tumbled granite door and window accents create a timeless impression of quality.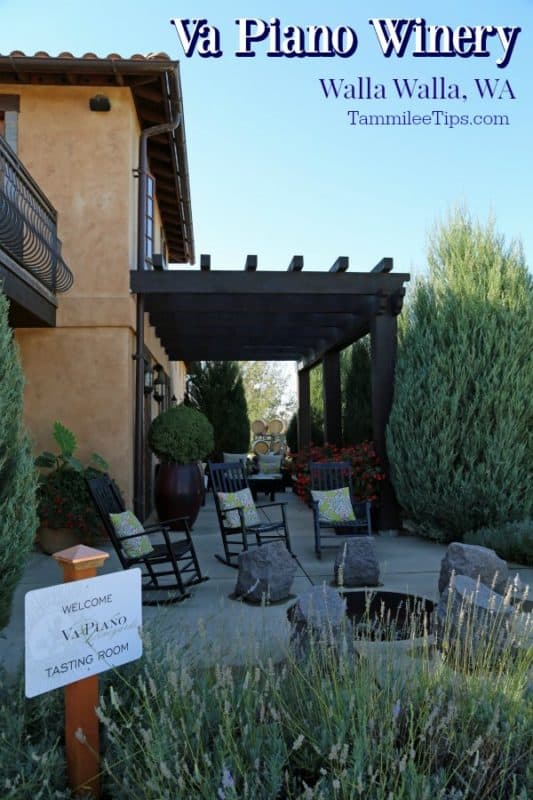 Va Piano Vineyards - Walla Walla, Washington
Make sure and give yourself more than enough time to relax during your visit to Va Piano Cellars.
I was so sad we didn't have time to relax with a glass of wine in a rocking chair.
There is a $5 tasting fee to sample Va Piano wines and it is well worth it!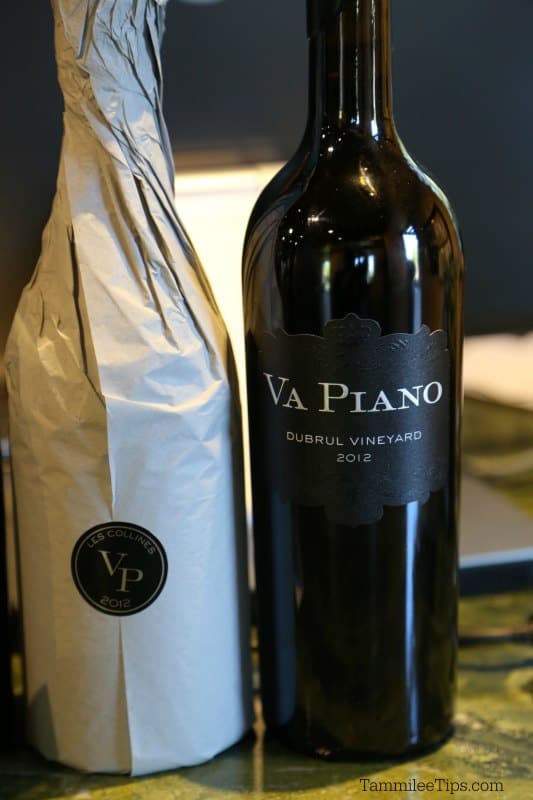 The wines are a combination of estate vineyards and outsourced grapes. The estate wines mostly go-to wine club wines which are 100% estate wines.
All of Va Piano's wines are produced on-site. They told us this is where the magic happens. They are happy to have you walk around the vineyard as long as you don't hurt the grapes.
You can bring a picnic on-site as long as you bring food with you. You can hang out with a glass of wine or a bottle.
Va Piano produces around 6,000 cases with 70% of sales onsite at the winery. Their wines range from $18-$95 depending on the variety.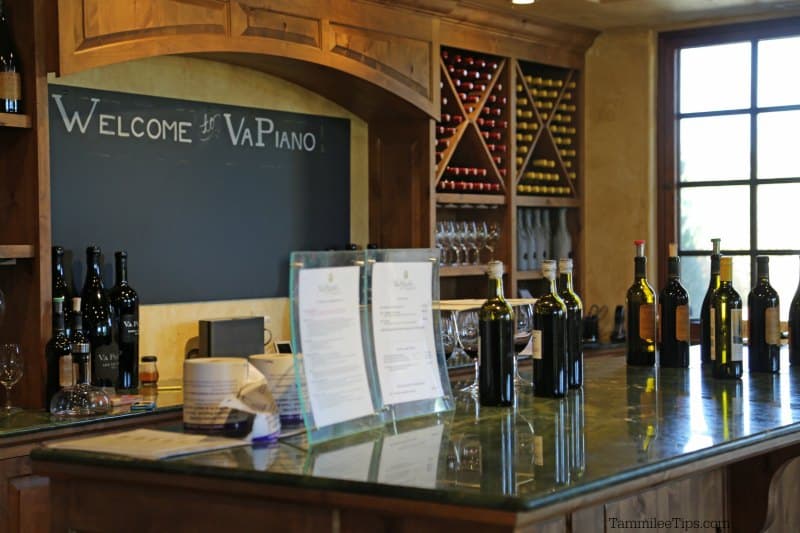 Travel Info
Va Piano Vineyards is located at 1793 J B George Road, Walla Walla, WA 99362
Tasting Room hours are daily from 11 am-5 pm or by appointment
There is also Bruno's by Va Piano - Walla Walla Downtown
109 E. Main Street
Downtown Walla Walla
509.876.4877
Sunday-Monday 1 p.m.-7 p.m.
Tuesday-Wednesday 3 p.m.-7 p.m.
Thursday 1 p.m.-7 p.m.
Friday-Saturday 12 noon-8 p.m.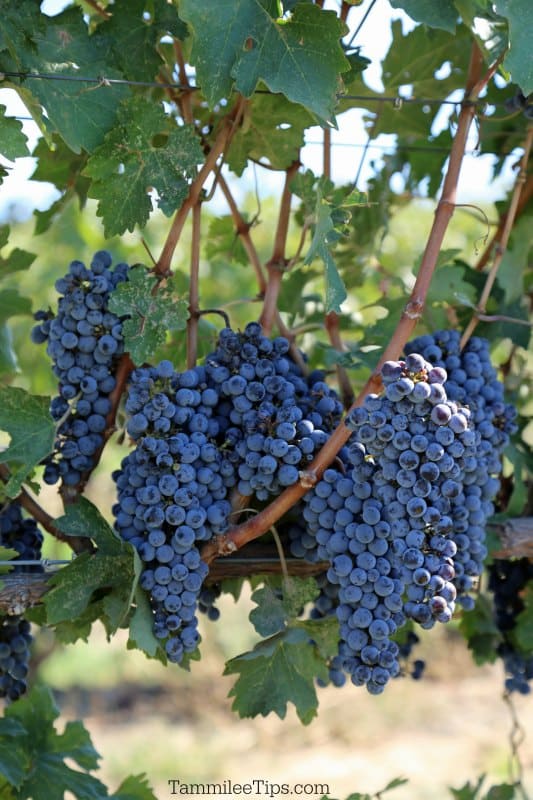 Additional Walla Walla Resources