The first winery we visited on our Walla Walla Wine weekend was Walla Walla Vintners. Winemaker Gordy Venneri gave us an amazing tour of the winery and explained the history of winemaking in Walla Walla.
We came out of Walla Walla Vintners with a huge appreciation for not only their wines but what the area, in general, has done for winemaking.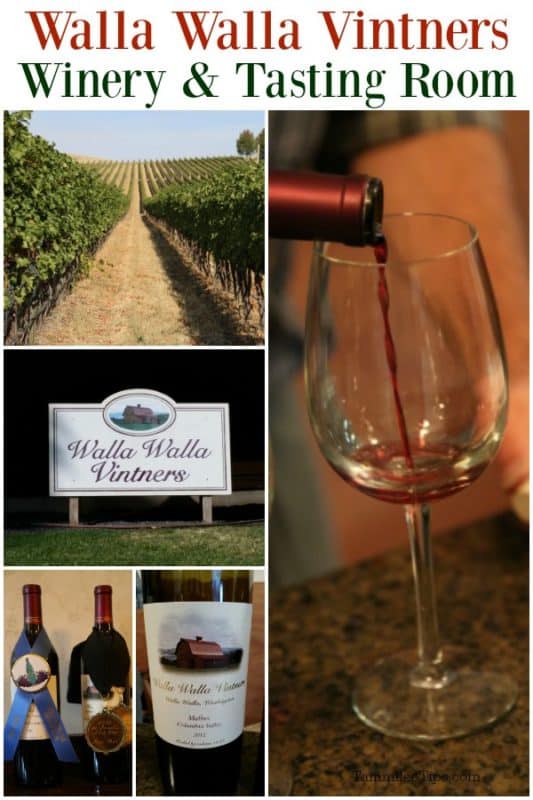 Walla Walla Vintners
Walla Walla Vintners started as a hobby that grew into a 6,000 case full production winery over time.
When Walla Walla Vintners was started they were the 8th winery in Walla Walla according to Gordy. They were worried that the area might not be able to sustain 8 wineries.....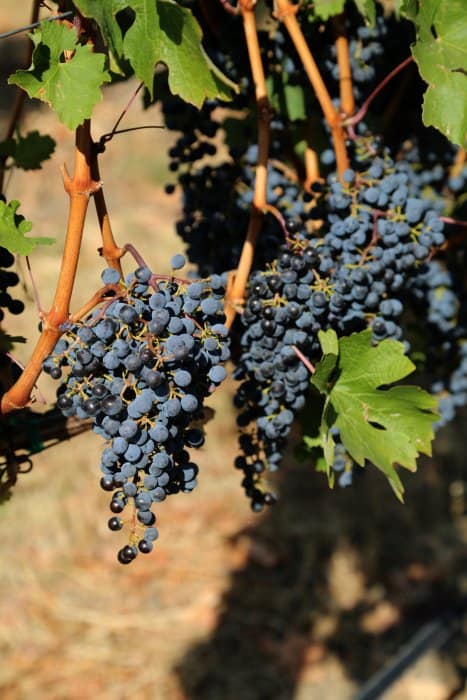 During your visit, you can't get much closer to the grapes than at Walla Walla Vintners. They are quite literally in the back yard.
It was really interesting learning about the dry growing process that is being used in this area of Walla Walla.
There are picnic tables in the back so you can enjoy your glass of wine and look out over the vineyard!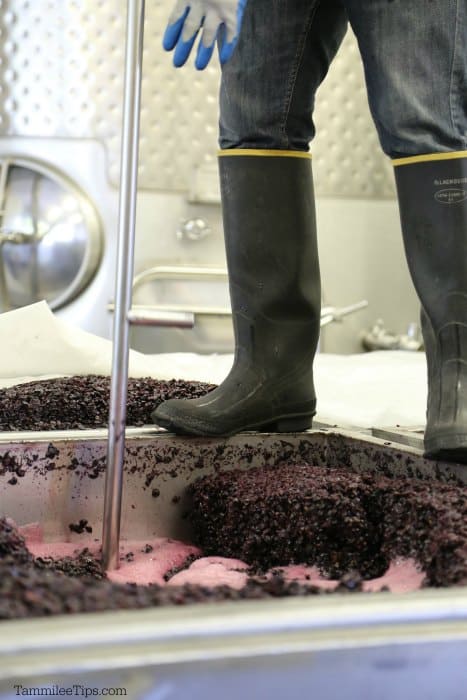 We were lucky enough to visit during harvest and have the chance to try the grapes right on the vine.
Gordy walked us through the entire process of making their wines. It was really interesting getting a first-hand look at the entire process from cutting the grapes to processing the fruit.
If you are interested in learning more about the wines you can book a private tasting with Gordy. He is a fountain of knowledge about winemaking in Walla Walla!
60% of Walla Walla Vintners wine sales are direct at the winery and to wine club members. If you find a wine you love make sure and pick up a few bottles during your visit. They produced all red wines and have tastings in a very comfortable relaxed environment.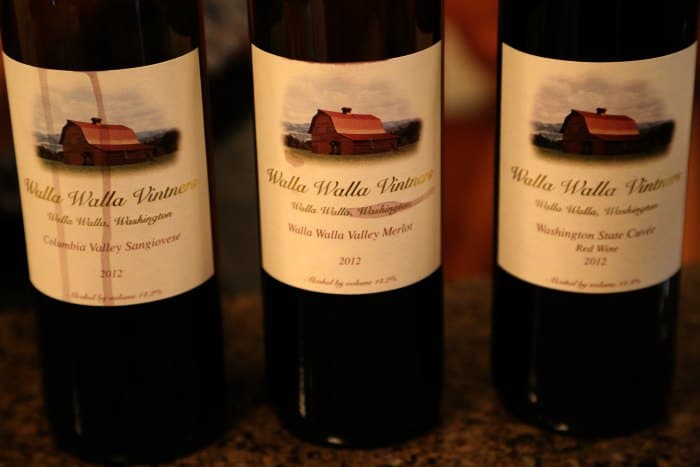 The average bottles are $25 to $30 a 750ml bottle. Their goal is to provide excellent wine for your dollar!
Their tastings are always free! Make sure and give yourself more than enough time at this winery. Gordy is so knowledgeable about the area and winemaking.
If you have any questions about wine he is the guy to answer them.
He is so easy to talk to and really wants to make sure that each of us understands how important winemaking is to him and the area. We really enjoyed our time with Gordy. We came out of our tasting with an increased knowledge of the area and winemaking in general!
Check out this great video showing Walla Walla Vintners

Walla Walla Vintners Address -  225 Vineyard Lane, Walla Walla, WA 99362
Tasting Room Hours
Thursday – Monday  by appointment
10 AM – 5 PM
Closed Tuesday and Wednesday
To make an appointment call 509 525 4724 or email info@wallawallavintners.com
You can find out more information about Walla Walla Vintners on their Website, Facebook Page, YouTube
Additional Walla Walla Wine Resources
Check out all of our Walla Walla, Washington articles