During the Infinity War event I attended last week we had the amazing opportunity to sit down with Victoria Alonso, Marvel Studios' EVP of Physical Production & AVENGERS: INFINITY WAR Executive Producer.
Have you ever met someone and felt like you could spend hours talking to them? This is how I felt meeting Victoria. She was honestly so inspiring but also so real and true to herself and her life. She doesn't hold anything back, she doesn't tell you what you want to hear, she tells you what her truth is.
Victoria is one of the three founding members of Marvel Studios back in 2016 (ish). She is both an executive producer and EVP of Physical Production of the Marvel Movies.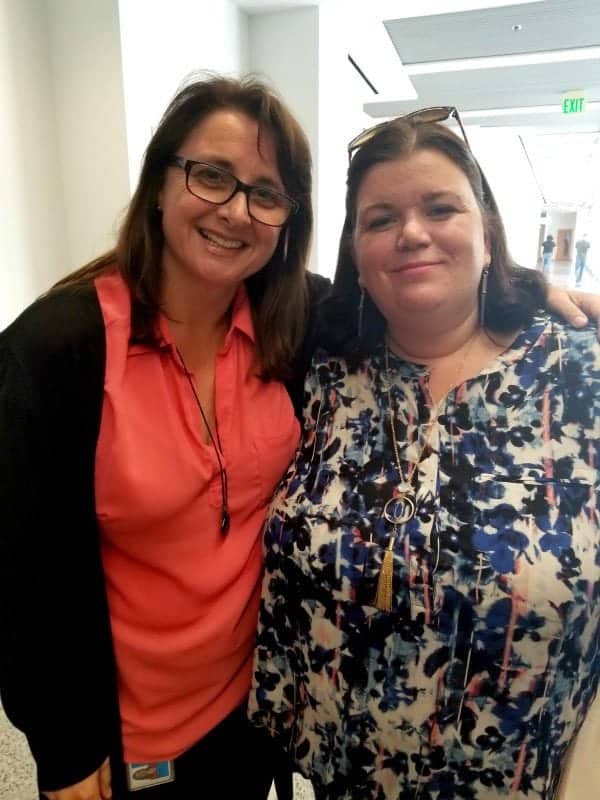 What I loved about our conversation was the focus on her truths and how she sees her role as an executive, mother, wife, and woman. She doesn't hold back from telling you that she loves being a mom and would throw herself in front of a train to protect her daughter. She doesn't hold back telling you that her wife is amazing and helps her on a daily basis. She doesn't hold back telling you that she sits at the table and makes her presence known.
I found this to be so inspiring and also a reminder that we each need to sit at the table and make our presence known. I wish I could go back in time and have this conversation with Victoria during my corporate executive days when sitting at the table and being a strong woman was a struggle and trying to learn who I was was a daily process.
But maybe just maybe I needed this conversation today as a business owner, woman, wife, and dreamer. Maybe this was the perfect reminder that we each have our own opportunities to not only sit at the table but build our own tables and stand on them if we want to.
Victoria told us that she does not see things as challenges. She sees things as hurdles we can jump over and move on. That we have to not focus on what we think of as challenges we need to focus on what we can do to jump over them and get to our next steps.
During our conversation, Victoria said that women need to believe in their core that they are equal!!!! Believe it in your heart!
Can we just pause for a moment and let that sink in. That we have to believe in our core that we are equal! We have to sit at the table and know that we are equal, important, and meant to be in that place and time!
I loved this quote from Victoria's Mom:
If it has to be done, It can
if it hasn't been done, It Should
This was just one of the powerful reminders that I heard during our talk. I could honestly write for hours about how much I have thought about this interview and spent time meditating on many of the points that were talked about.
Victoria truly reminded each of us that our strength is being who we are, that we need to own who we are and that love unites us all!
I am so thankful for the small amount of time I had to spend with Victoria and the life wisdom that she shared with each of us. Her message of strength and love will be one I think of often.
Please take a moment to celebrate the person you are today! That is the best lesson that I learned from our conversation.
Also, make sure to go and see the Avengers Infinity War before you get hit with all of the spoilers. Here is my no spoilers Infinity War review and also pics from the Infinity War red carpet.
Additional Marvel/Disney Articles
Thor Ragnarok Red Carpet Premiere