Imagine being told you were going to make a Ghost Mask in Thailand.....what do you picture?
I wasn't honestly sure what to picture when I found out we would be visiting the Phi Ta Khon Museum and attempting to paint a ghost mask. We were all piled in our van looking at each other in wonder trying to figure out what exactly a ghost mask was.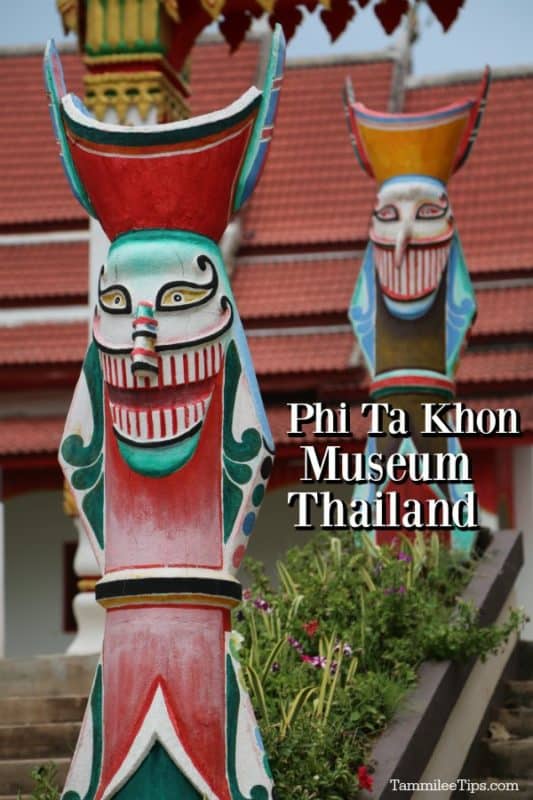 Phi Ta Khon Museum, Thailand
Thankfully our guide pointed out a few statues of ghost masks along the way. Then instead of wondering what they were, I started to have a moment of panic at the idea of painting one.
You see they are gorgeous works of art and I paint like a pre-school student. My grandmother was a painter and sadly her skills did not get passed down to me.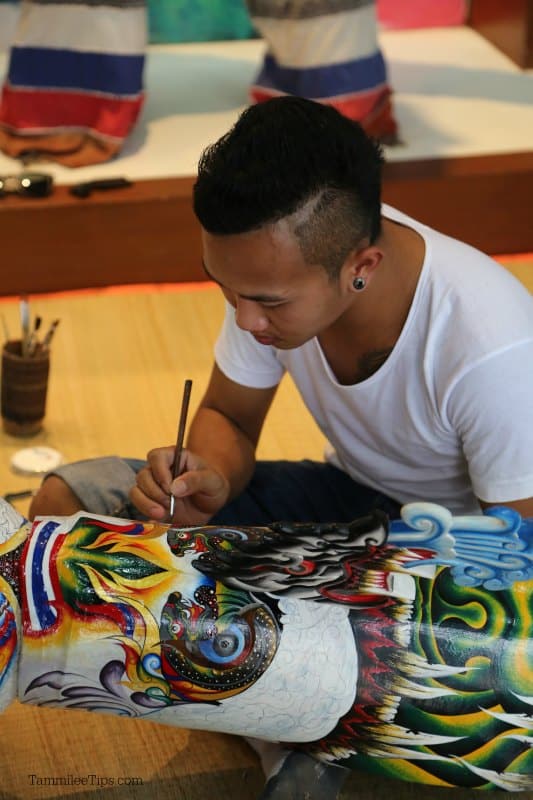 When given a plain while Phi Ta Khon Mask all I could do was go for bold colors and big lines. Intricate details are definitely not my strong suit.
Even with my poor painting skills, I must admit I had a great time painting the ghost mask.
It was a fun bonding adventure for the writers that were together on our trip. You can't help but laugh when you are sprawled across a wood floor with no a/c in Thailand where it is moist and a bit warm, to say the least.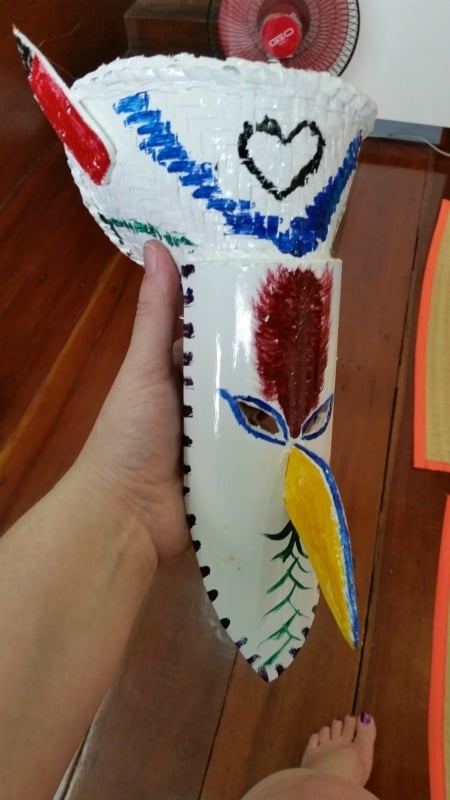 The Phi Ta Khon Museum was the perfect place to learn about the ghost masks and see just how intricate they are.
The museum does a wonderful job explaining the Phi Ta Khon festival and showing photos during the festival.
While we were attempting to paint ghosts masks we had the chance to observe a true painter working on a mask.
WOW! The intricate detail he was painting was amazing. So many hours go into making the masks.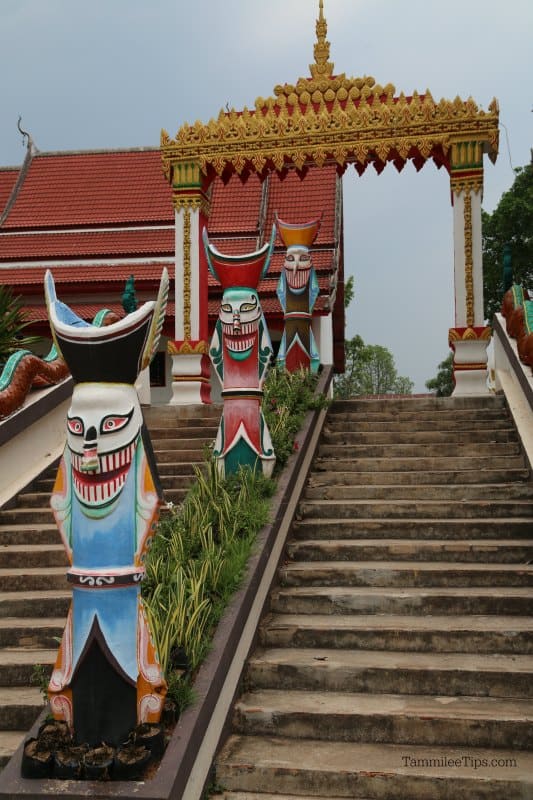 Phi Ta Khon festival
The Phi Ta Khon festival is held in Amphoe Dan Sai and Amphoe Na Haeo. The festival relates to the belief that Buddhism and the spirit of the ancestors.
On the first day, the Phra Upakhut procession proceeds from the Man River to the Wat Phon Chai.
On the 2nd day, it will enter the town. The Phi Ta Khon participants throw their costumes and accessories away in the Man River.
A series of all 13 chapters of the Great Birth Sermon is given during the event.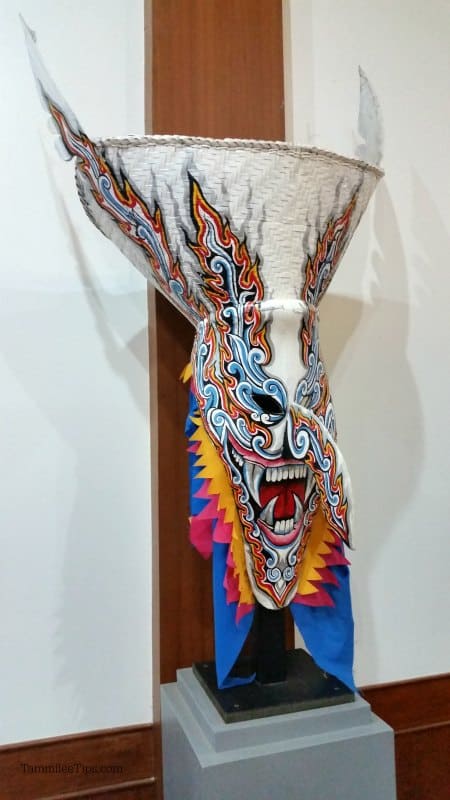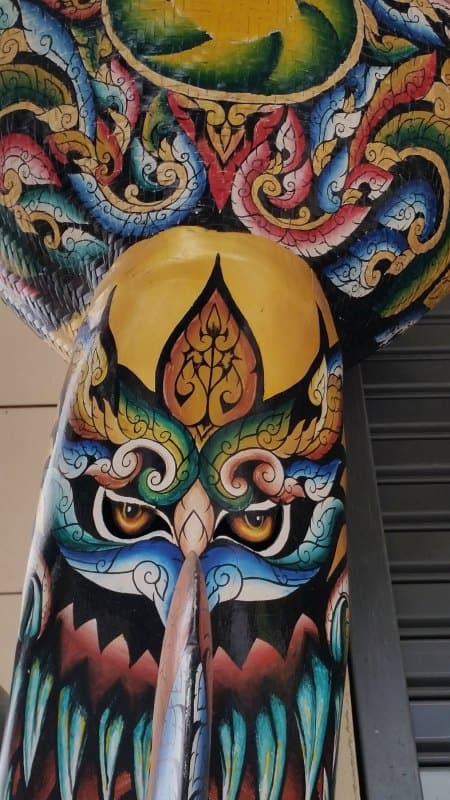 Additional Thailand Resources
Wat Arun, Bangkok
Check out all of our Thailand Travel Guides