Relaxing Date Day at Northern Quest Casino La Rive Spa!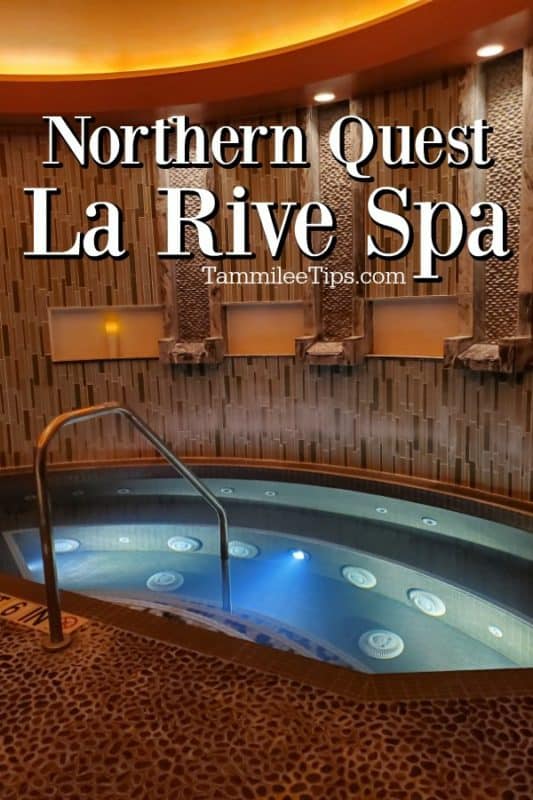 Northern Quest Casino La Rive Spa
I surprised John with a relaxing date at the Northern Quest Casino La Rive Spa. We have been doing mystery dates for a few months and I thought this was the perfect date to surprise him with.
We started at Fatburger inside Northern Quest. John is a huge fan of their banana shakes and burgers. I am pretty sure John thought our entire mystery date was just going to Fatburger. I had so much more in store for him!
After Fatburger, we headed to the La Rive Spa inside of Northern Quest. I had heard so many great things about the spa I could not wait to check it out. I made arrangements for John and I to have a couples massage. This is the first time we have had a couples massage but certainly not the last! The cool thing about the Northern Quest spa is they have an amazing facility you can use before and after your treatment.
The dressing room has everything you need to look your best and relax! There is shampoo, conditioner, lotion, mouthwash, hairdryers, combs, and so much more! My favorite part of the woman's lounge is the experiential shower. Oh my goodness my shower seems so dang boring after enjoying the experiential shower 5, 6 ok maybe 10 times.
You can set the shower to do one of four themes or do them all at the same time. The Arctic Blast was a bit too chilly for me especially after enjoying the dry sauna. The rain forest thunderstorm was pure heaven! Oh my goodness from the lights, sounds, and water pouring over you it is amazing!
I was transported to a  Caribbean island for a few moments and will fully admit to giggling up a storm while enjoying the experiential shower. It just feels so blissful to have this crazy automated shower at your fingertips. Seriously how often do you get to take a shower that you chose the theme of the shower.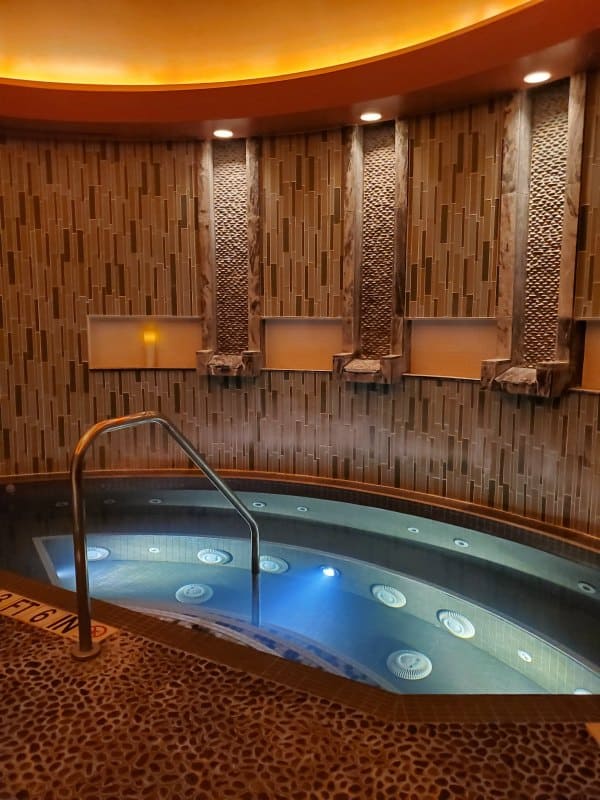 Now for truly one of the most enjoyable parts of our day. The Northern Quest Spa has a joint spa room that you can enjoy with your spouse. It has a hot tub with waterfalls of warm water cascading into it. There were the most amazing chairs that I would seriously put into my living room if I could to relax.
John and I spent hours in this room. I truly mean hours. We just sat and talked and enjoyed the room. It was so quiet and peaceful. We decided that zombies could be attacking the city of Spokane and we would have no clue because we were so relaxed in the La Rive Spa. I don't think I have been this relaxed in years!
It was so nice to be able to just talk to John without the computer beeping, the phone chirping, people knocking on the door, and real-life interrupting us. We were able to spend a few hours together in true relaxation.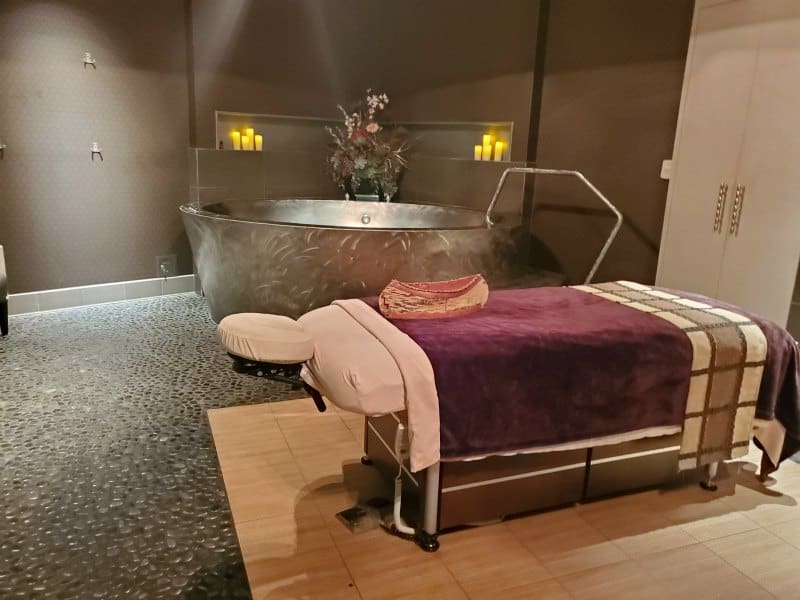 We had a couples massage in the most amazing suite! They have a giant bathtub that I really wish the pictures would have turned out so I could show you. It is huge! I think you could do small laps in it. I told John he needs to figure out what package gets us into the bathtub for the next time we visit the spa.
It looked like pure and complete relaxing bliss. The couples massage was amazing. This is the first time I have had a couples massage. I have had quite a few massages on my own but never one with John there. I was amazed at how much I enjoyed knowing that John was getting the same amazing massage I was. I felt like it was such a great treat for both of us to be able to enjoy the massages together. I did not feel guilty for taking the time to get one on my own.
While we were at the La Rive Spa John mentioned that in hindsight this would have been a great date while we were dating. I quickly corrected him and told him it would be a great date at any time of the year. I was happy to remind him that my birthday is a few months away, we have an anniversary every year, and or he could just book another couple of massage just because. I think he got the hint! When we got home he was looking at stay and spa packages on the Northern Quest Website.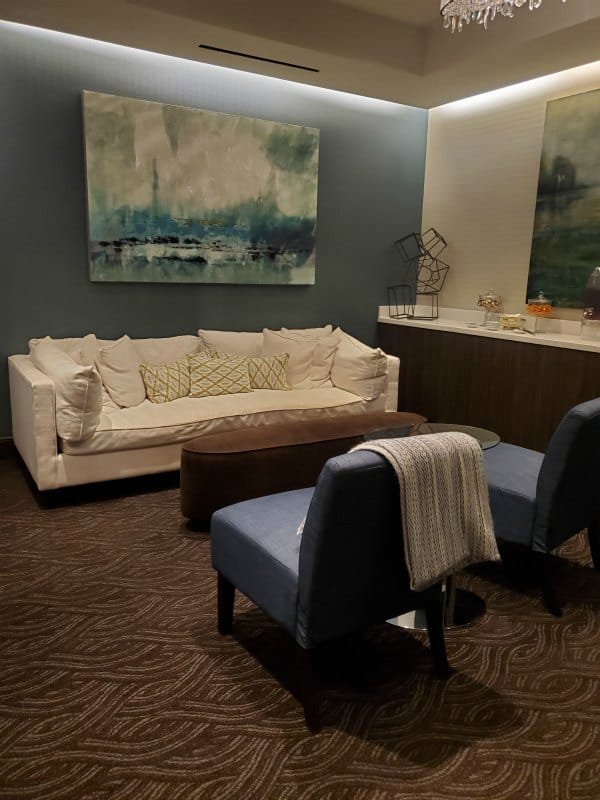 Make sure to check out the epic Northern Quest RV Resort
Additional Spokane Resources
Floating the Little Spokane River
Check out all of our Spokane Travel Guides
We were provided with complimentary massages for our review. All opinions expressed are my own.