A couple of weeks ago John and I headed to the Northern Quest Resort in Spokane for a much-needed staycation. Honestly, we didn't realize how much we needed the staycation until we were relaxing in the room asking each other why it took us so long to take time to relax. Northern Quest is not even 25 minutes from our house but felt like we had journeyed a lot farther from home. We were able to take a couple of days to truly enjoy being together, savor amazing food, and relax with a couples massage.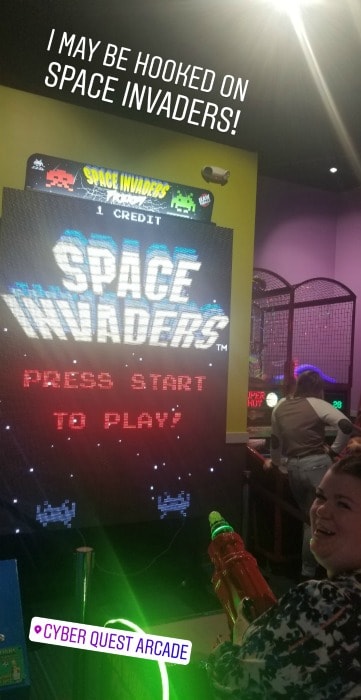 Northern Quest Resort - Spokane
We also learned that we are both super competitive when it comes to the game Space Invaders in the new Cyber Quest arcade within Northern Quest. Truly if I am ever having a stressful day I am going to drive to Northern Quest and spend some time playing Space Invaders and my stress will melt away as I gleefully shoot down space invaders on the gigantic screen.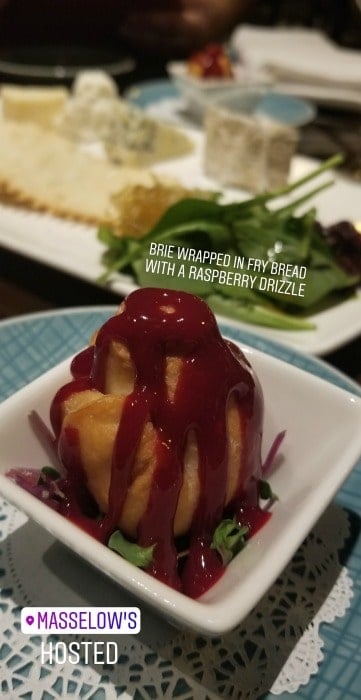 One of the best parts of our staycation was having someone else cook and do the dishes. You can't go wrong with a romantic date night to Masselow's Steakhouse any time of the year. Our dinner started with fry bread with a huckleberry glaze that was beyond delicious.
We shared a cheese plate and then each had the chef's choice which was fry bread with brie cheese and more huckleberry sauce. I could have enjoyed an entire meal of just the fry bread and cheese. That didn't happen because the menu is so amazing you can't stop at just the first course. John enjoyed a bone-in prime rib that he said was one of the best steaks he has had anywhere in the world.
I had mac and cheese along with a parmesan risotto I would love to get my hands on the recipe.
Dessert honestly may be a reason to go to Masselows on its own! OH MY! The Bananas Foster is served tableside with flames flying a couple of feet in the air.
The presentation alone is worth heading to Masselows but then when you taste it your taste buds will think they have gone to heaven! Seriously this is probably our new favorite dessert in all of Spokane.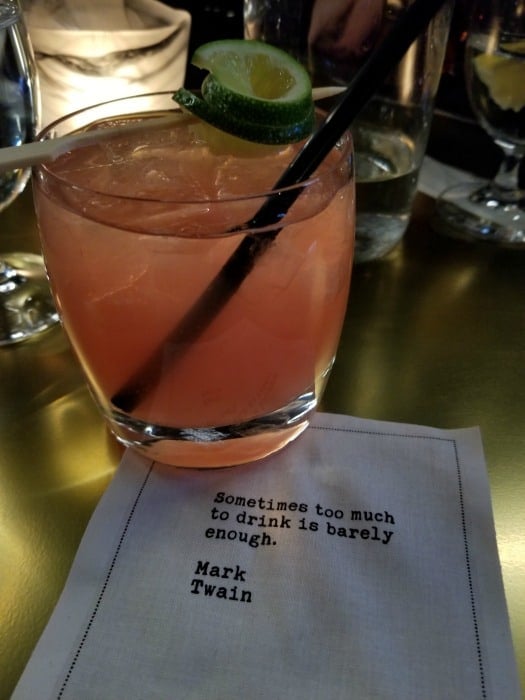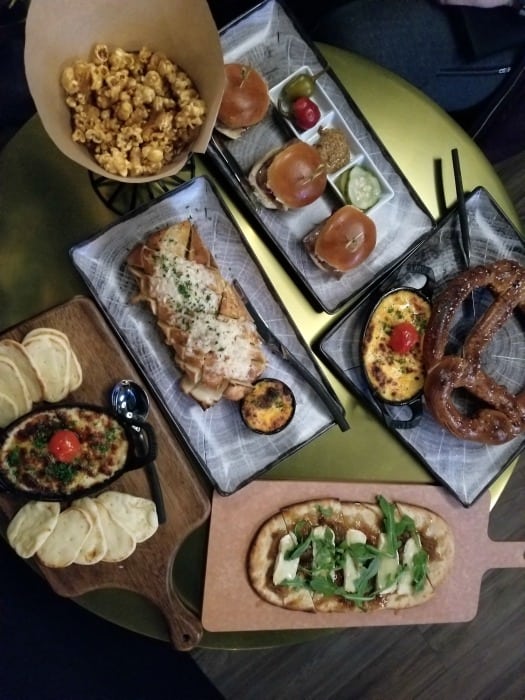 If you are planning a date night but don't want to go the steakhouse route don't worry! Head over to the brand new Taphouse that opened recently and enjoy the small plates along with a huge selection of beers, bourbon, and craft cocktails.
We enjoyed this restaurant so much that we went back three times in three days! I am officially hooked on the brie and fig pizza and would happily eat it any chance I can.
They also serve a mean pretzel with beer cheese dip that is not to be missed. We tried many of the menu items and truly loved all of them. This restaurant is now on our date night rotation of Spokane Restaurants not to miss.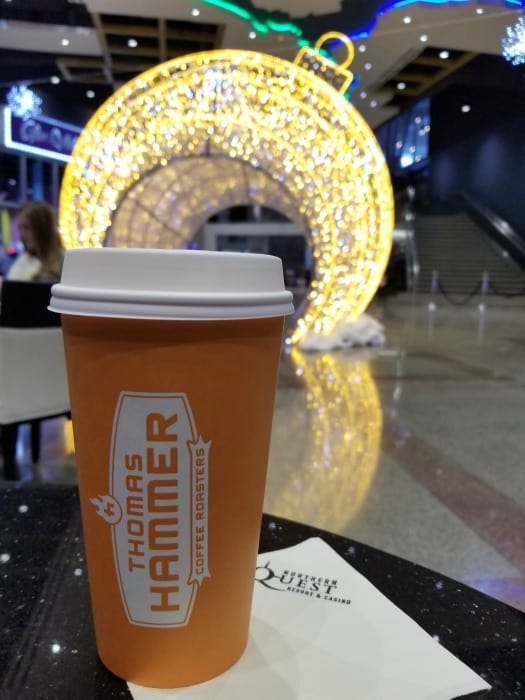 Each morning of our stay started with a hot cup of Thomas Hammer coffee in the room and relaxing on the comfy chairs. The king-size bed is so large that there are stairs on one side to help you get up into it.
Filled with a ton of pillows you kind of feels like the princess and the pea it is so comfortable. You sink into the pillow-top comfort and honestly do not want to get out. It was snowing during our stay and we spent time just relaxing and watching the snowfall outside the window.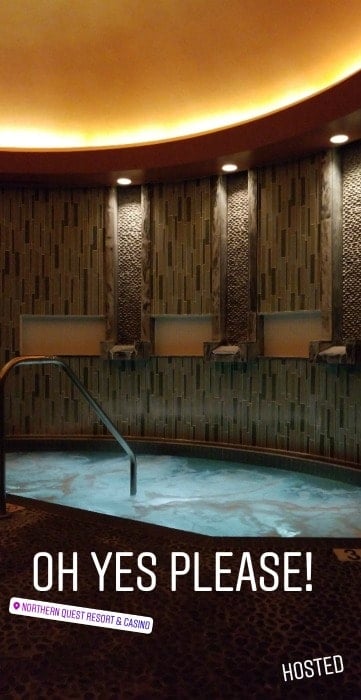 For full relaxation, we headed to the Northern Quest Spa for a couples massage and relaxing in the spa lounge. The atmosphere in the spa is pure relaxation and pampering. From the crystal-infused water in the waiting room to the experimental showers beckoning you in with their colorful lights and water options. You can easily spend an entire day just being pampered at the spa.
Our couples massage was blissful. My masseuse worked out knots that I don't want to even think about how long they have been in my body. I could feel my body turning to mush on the table as she worked it over.
It was honestly hard to leave the room while the hot fireplace was going behind me and the bed was heated. I would have paid to have time for a nap after my treatment if that was an option.
I will warn you that the spa store and the new Windfall store in Northern Quest are dangerous and filled with amazing things you will want/need to have in your life.
I stocked up on my favorite Vanilla Coconut Dandles Candles while there. Windfall is filled with gorgeous high-end outdoor recreation gear and home goods. From Pendleton Blankets to fly fishing gear the store has everything, you didn't know you needed in your life.
The spa store has the most amazing UGG robes and slippers that I am still dreaming of. I love that the Northern Quest Spa has robes up to a size 4x so you don't have to worry about having any bodyparts hanging out while you enjoy relaxing.
Plus the robes are soft and cozy and I didn't really want to take it off. I wasn't sure anyone wanted to see me walk to my car wrapped up in a comfy robe but I did think about it.
To finish off our stay we enjoyed an amazing dinner and a movie right across the street from the resort. Dinner and a Movie was something I have always wanted to experience! You can order food in the lobby area and enjoy them with a cocktail before your head into the movies or you can order food specifically chosen to be enjoyed during the movie.
That is right you can enjoy dinner and a movie at the same time. You put a credit card/debit card down ahead of time so everything is charged to your card during the movie. You don't have to worry about waiting in line at the end of the movie to pay. We are already trying to look at our calendar to enjoy as many $6 Tuesday night movies as possible.
It has only been a couple of weeks since our stay and we are already trying to figuring out how we can plan more date nights and time at Northern Quest. These are just a few of our favorite moments and things from our stay.  If you have been dreaming of booking a staycation or couples getaway trust me and book one now!
The couple of days we spent at Northern Quest were more than we could have hoped they would be.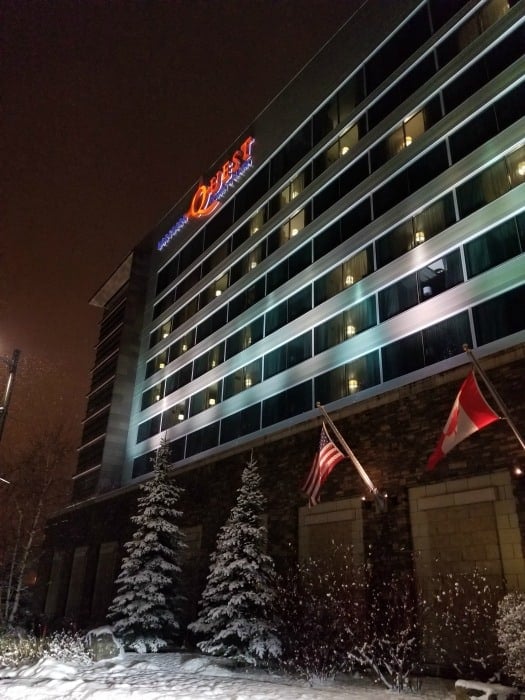 We have to send a huge thank you to Northern Quest Resort for hosting our stay and giving us the chance to relax in our own hometown.
Additional Spokane Articles
Places to eat outside in Spokane
Floating the Little Spokane River
Check out all of our Spokane Travel Guides