Last week I shared some of my favorite photos from our romantic weekend getaway to the Salish Lodge with a Groupon Getaway!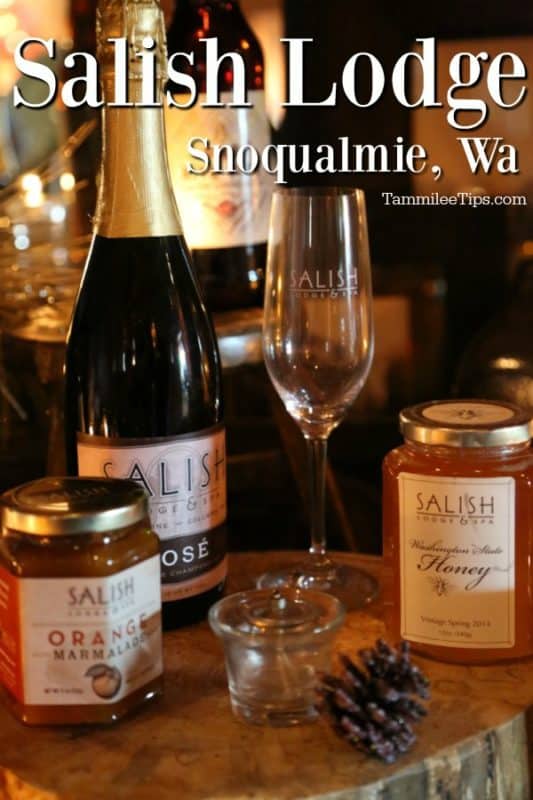 Romantic weekend away at the Salish Lodge
Today I am excited to share more photos and tell you all about our romantic getaway. This weekend away was just what we needed! It was so nice to get out of town and just chill.
The Salish Lodge in the foothills of the Cascade Mountains overlooks the 268 foot Snoqualmie Falls. The Salish Lodge has 84 gorgeous guest rooms that are designed to be a calm oasis.
We were able to choose what type of room we wanted through the Groupon Getaways website. We opted for a room with a king-size bed and a view of the river.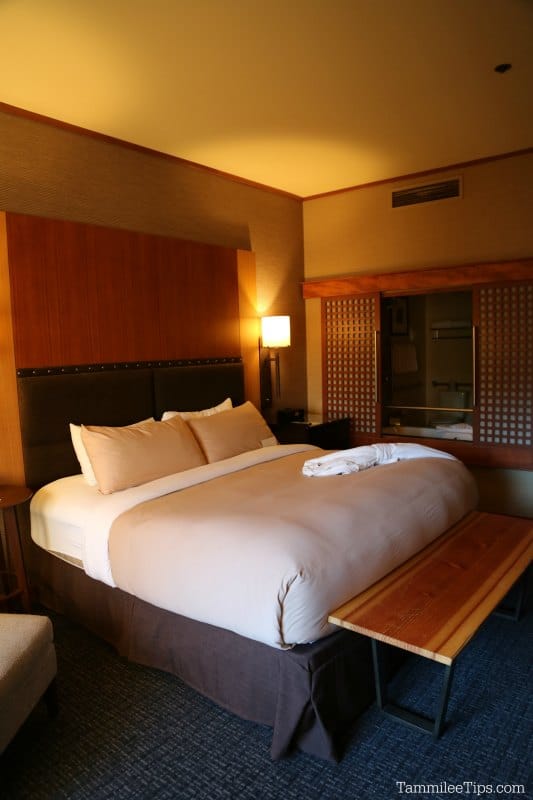 The room also included a giant two-person soaking tub, window seat, and a comfy chair.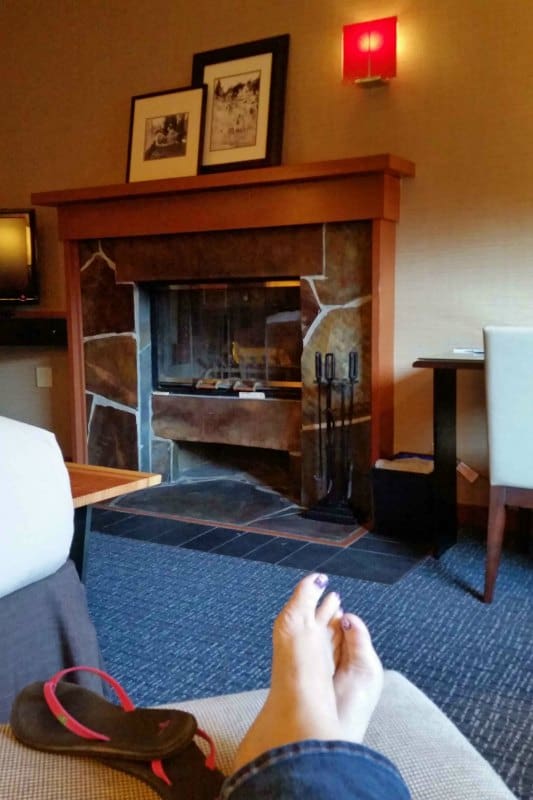 My absolute favorite part of the room was the wood-burning fireplace. The hotel had already placed a presto fire log in the fireplace for us along with matches and newspaper to get it started. It was so relaxing curling up in front of the fireplace and just doing nothing.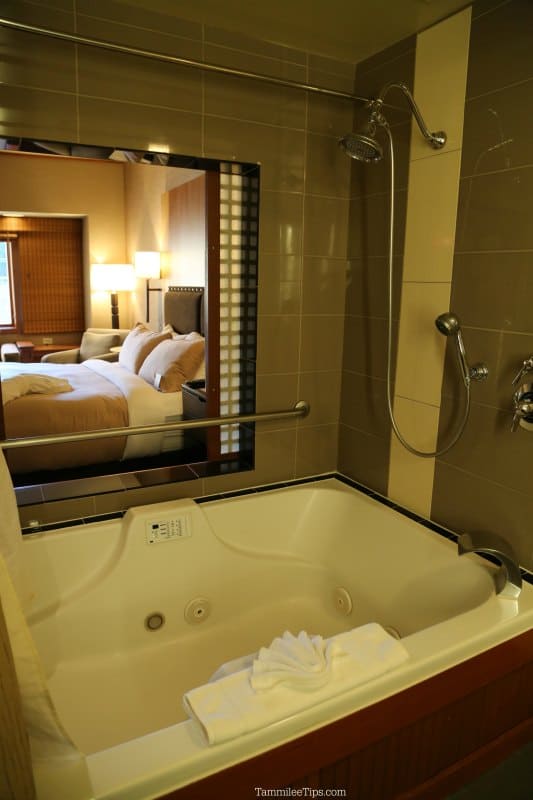 Check out the giant soaking tub! It was heaven on earth!
A great book, a glass of wine, good music, and absolutely no plans other than relaxing in the tub was the perfect agenda for our first night at the Salish Lodge.
We also enjoyed some truly amazing food on-site at the Salish Lodge.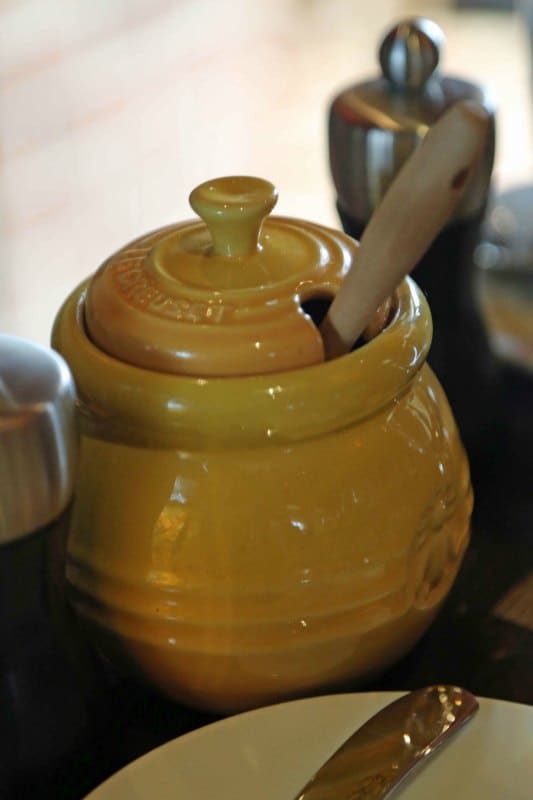 The Salish Lodge is known for its honey and there is definitely a reason for the acclaim. The lodge has beehives on-site which produce 2,400 pounds of organic honey each year.
The lodge also has its own organic herb and vegetable garden to provide sustainable and organic ingredients for the restaurant and spa.
The Salish Lodge has multiple dining options on-site. We enjoyed The Attic during our first night and it was wonderful.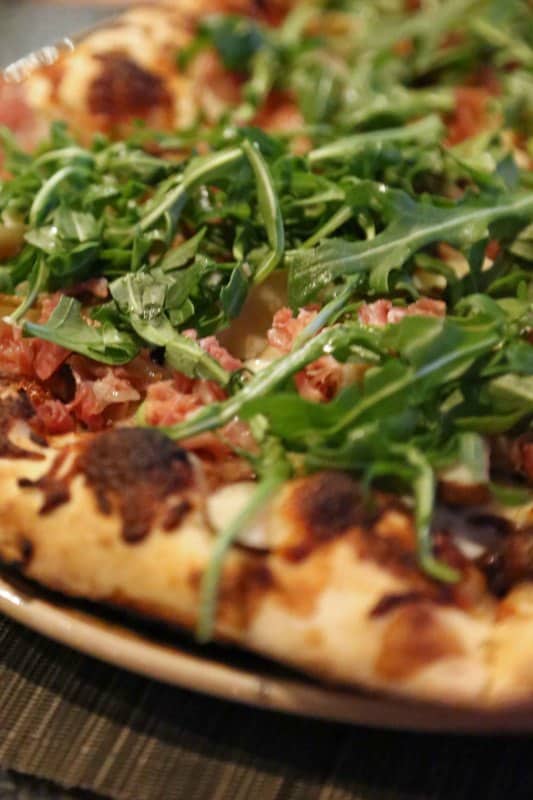 John had a pizza with arugula, pears, and prosciutto that was divine.
I tried the grilled cheese sandwich with a Salish Honey Ale jam paired with a roasted tomato soup after the waiter told me it was the best-grilled cheese he has had anywhere.
I have to admit it was a pretty darn fantastic grilled cheese. Dessert included the Salish Lodge world-renowned cherry pie!
Tip if you visit the Salish Lodge: one of the best views of Snoqualmie Falls is in The Attic. Ask for a seat by the window and enjoy a gorgeous view of the falls while you enjoy your meal.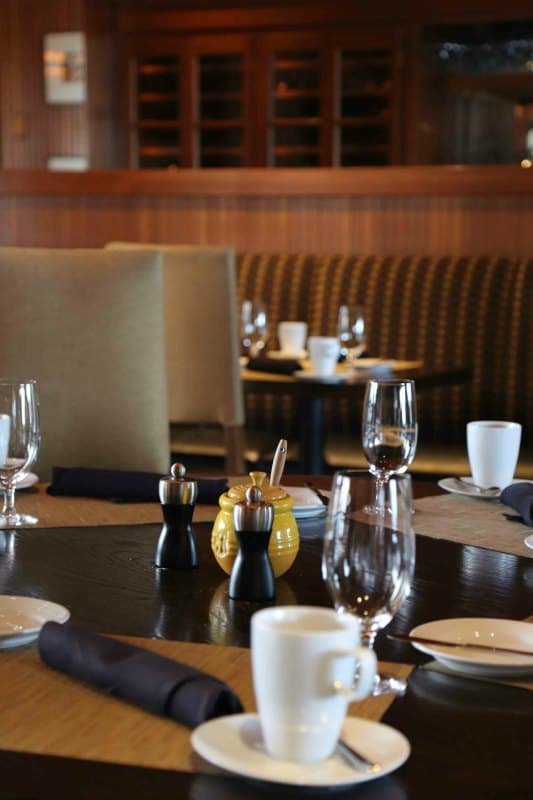 Breakfast at the Salish Lodge is simply amazing. You can choose from their country breakfast which includes four courses or just pick specific entrees. We went for the country breakfast and it was wonderful!
The country breakfast includes four courses including the lodges famous steel-cut oats, iconic honey from heaven service where honey is poured high above the plate onto buttery biscuits, fresh pastries and more!
Coffee at the Salish Lodge comes with an entire tray of condiments including white and dark chocolate, fresh cream, and more!
One of the great things about using Groupon while you travel is you can find amazing deals for local attractions and restaurants.
We were able to pick up a couple of Groupon deals for a local brewery and winery. I grew up an hour or so from Snoqualmie so we had the chance to catch up and have dinner with great friends we don't get to see as often as we like.
The Groupon for the Snoqualmie Brewery included beer tasting and a growler of beer to bring home with us. We met up with friends for the beer tasting and had a wonderful dinner. It was so nice being able to pair our getaway with seeing friends.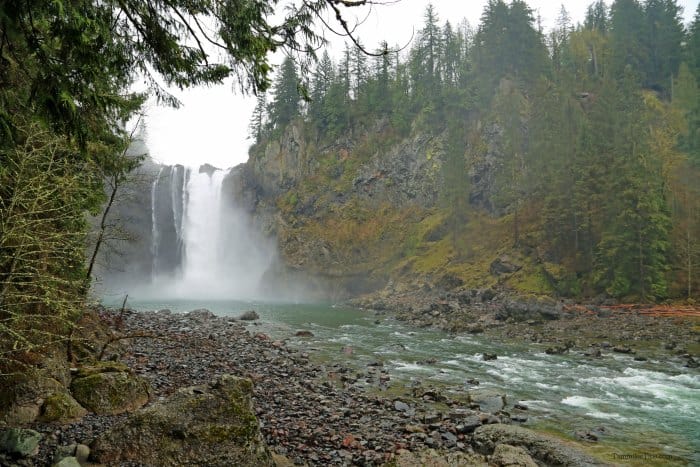 A trip to Snoqualmie would not be complete without checking Snoqualmie Falls. The falls were absolutely gorgeous during our visit. There was a bit of a foggy mist but it was still so beautiful.
We also found a Groupon for a local winery. We were able to taste test a few local wines before we headed back home.
We truly lucked out with gorgeous weather on our drive home. It was about a four-hour drive and we had the chance to stop along the way and enjoy gorgeous views of the Columbia River.
One of our favorite views is the Wild Horse Monument near Vantage, Washington. You can easily miss these gorgeous sculptures if you don't know where to look. They are running along a ridge far above the Columbia River.
Great Washington Travel Articles
Best Things to do in Lake Chelan
Almond Roca Factory Store - Tacoma
Check out all of our Washington Travel Guides
This is a sponsored post written by me on behalf of Groupon Getaways. All opinions are 100% mine.