The Dunrbody Famine Ship Experiences gives you the opportunity to experience what life was like on an 1840s emigrant vessel. The experience includes themed exhibitions, authentic reproductions, and costumed performers.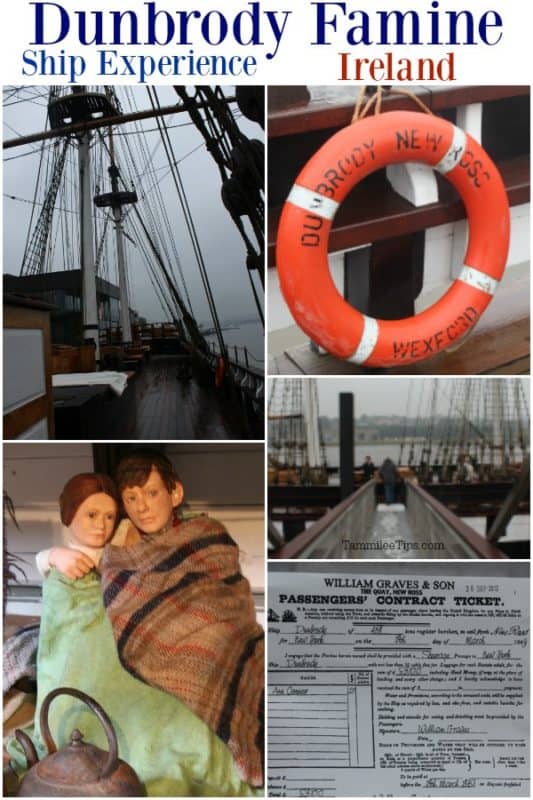 Dunbrody Famine Ship Experience, Ireland
Growing up I knew that we had Irish heritage but I honestly was not sure what that meant until our visit to Ireland.
During our visit, we had the chance to visit the Dunbrody Irish Emigrant Experience. I had honestly never thought of what life was like for my ancestors when they came to the US. After visiting the Dunbrody Irish Emigrant Experience I have so much respect, admiration, and awe for my ancestors.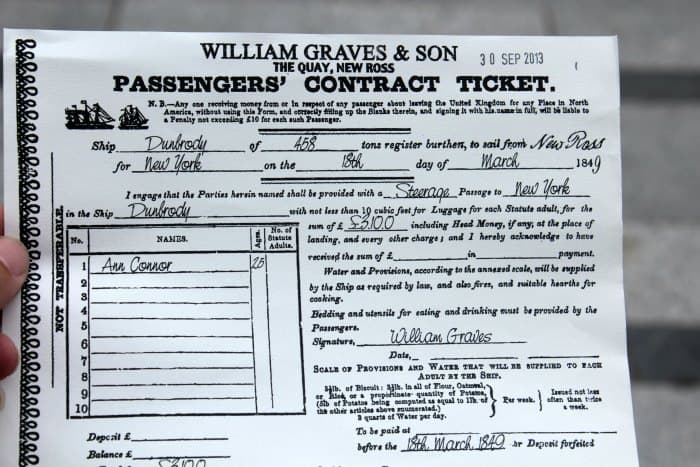 I can not imagine what it would be like to pack up your belonging and start a new life in a land you have only heard of.
To only have what you can carry and what there is space to start your new life. I look around our house and think about how we travel and feel so spoiled and amazed thinking about the voyage our ancestors took. Visiting the Dunbrody Exhibit is one of those life experiences I will never forget. I hope to take the experience and use it as a reminder of how hard our ancestors worked to provide an amazing future for their kids and ultimately us now.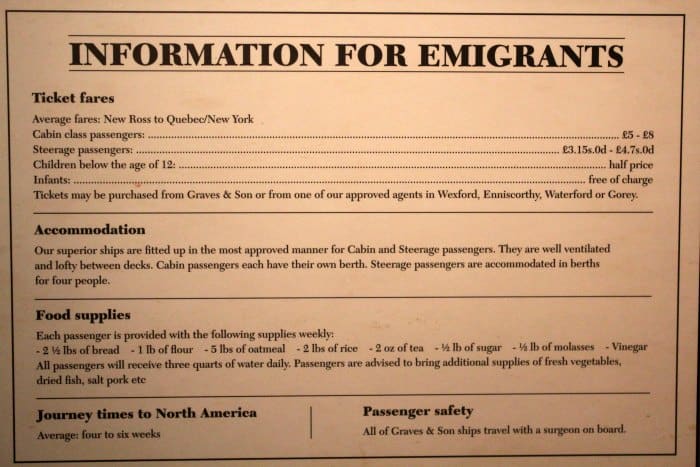 The Dunbrody Irish Emigrant Experience is a hands-on experience. You are transported back in time to the 1840s and life in Ireland.
When you enter the experience you are given your ticket for the ship. We were given steerage passage to New York on the Dunbrody Ship leaving March 18. 1849.
As we walked through the building as passengers we learned what it was like to live in a country in crisis. The potato crops were failing, food prices were soaring and people were forced to leave their homes.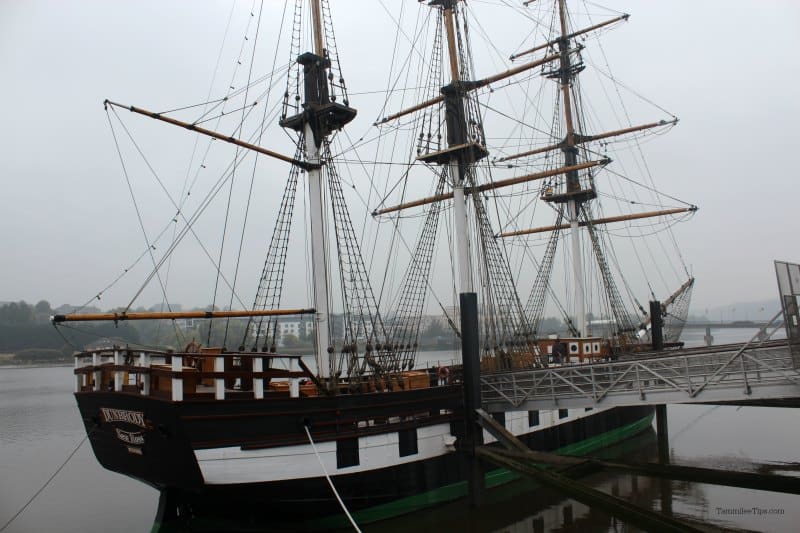 Today 40 million people in the US alone have Irish heritage. Each of us had an ancestor who took the chance of a lifetime and boarded a ship for the US.
The Dunbrody Ship helps us step back in time and see what life was like for them. Did you know that many of the ships that sailed for the US were considered coffin ships?
The voyage to the United States could take up to 6 weeks and was not luxurious in any way. The steerage passengers barely saw the light of day and had to live with rats, cold, and sickness.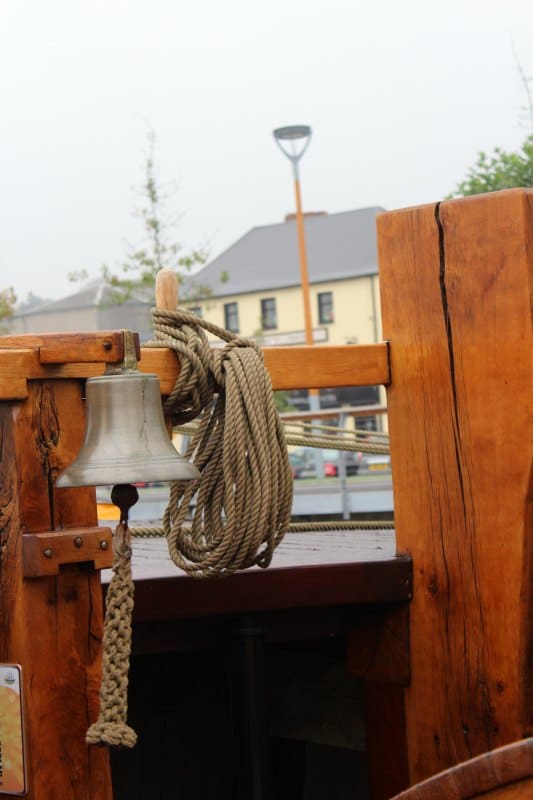 When they reached the United States they were filthy from lack of clean water, penniless, illiterate, and many times sick.
They had to step out in a new land and try to make a new life for themselves and their families.
While on the Dunbrody Famine ship you have the chance to talk with actors portraying passengers from the 1840s. The actors share with you what life was like as a 1st class passenger and a steerage passenger.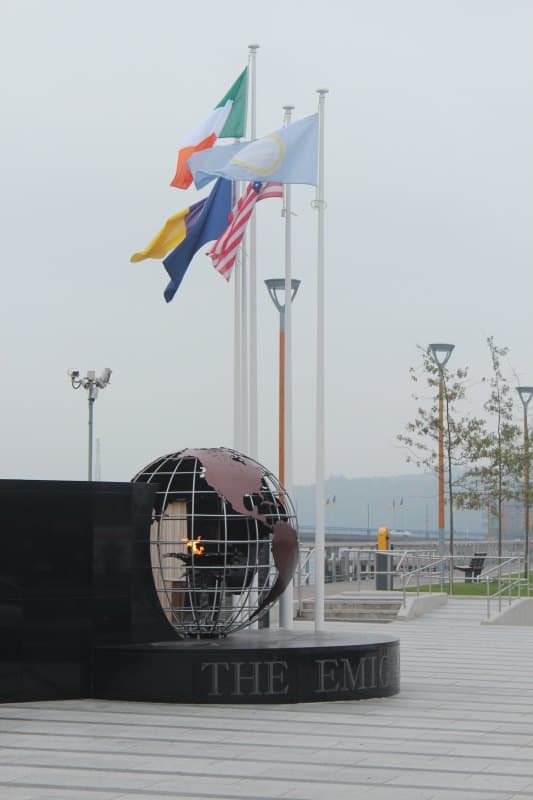 The Dunbrody Visitor Center and ship are located in New Ross, County Wexford Ireland. You can find out more about visiting the Dunbrody on the Dunbrody Website.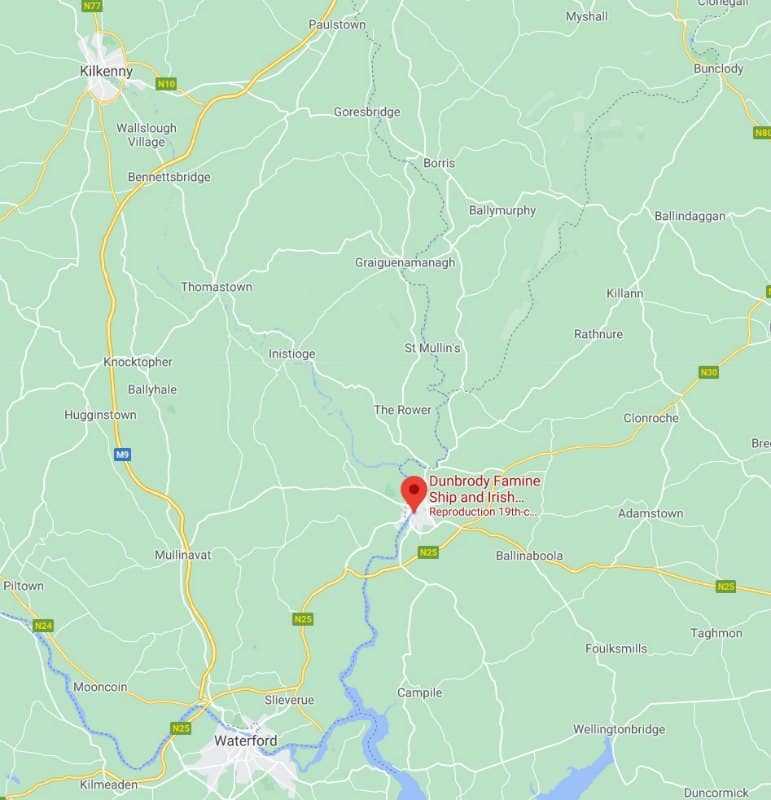 Dunbrody Famine Ship is open 7 days a week 9:00 am to 6:00 pm.
Last tour at 4:00 pm
Dunbrody Famine Ship,
New Ross,
Co. Wexford,
Ireland.
(Click for Directions)
The Dunbrody Famine Ship is moored at the quayside in the town of New Ross, in County Wexford.
Additional Ireland Resources
Book Of Kells, Trinity College, Dublin
Kilkea Castle, Kildare County
Waterford Crystal Visitor Center
Hook Lighthouse - Oldest functional lighthouse in the world.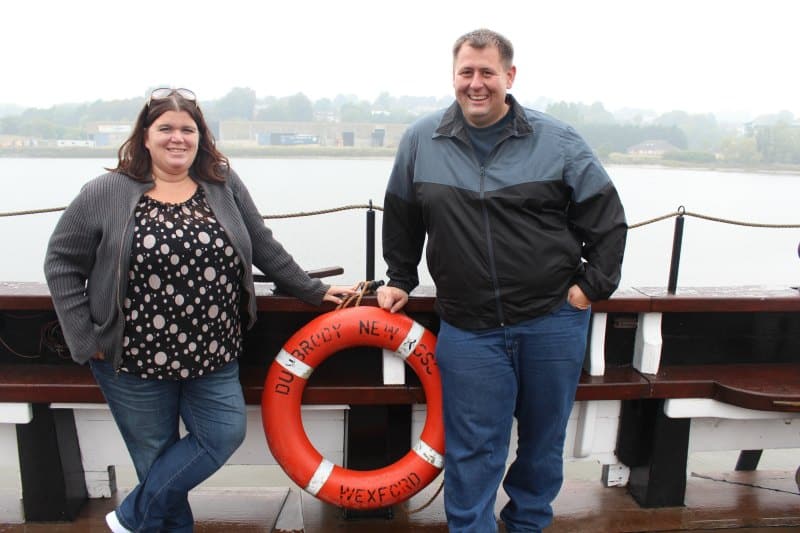 We were provided with our visit to the Dunbrody Visitor Center. All opinions expressed are my own.