A huge thank you to Kraft for sponsoring today's Tiramisu and Chocolate Truffles through Collective Bias. I am so excited to bring you these super easy dessert recipes as we all get ready for the holidays!
I try and keep a wide variety of ingredients on hand as the holidays approach. You never know when your phone is going to ring and all of a sudden friends and family are due at your house in a few hours. I try to be prepared for each of these situations with a couple of go to recipes that can be made up quickly and don't take a crazy amount of ingredients. Let's be honest the last thing any of us want to do is run to the store last minute in hopes of finding the perfect treat or dish to serve family that is en-route to your house.  This year I stocked up on my favorite Kraft products at Walmart so I always have what I need in the pantry.
This Super Easy Tiramisu Recipe is seriously super easy! You can whip this up in a few minutes and it looks like you spent hours on it!
My goal this holiday season is to not be stuck in the kitchen while we have guests over. Last year I felt like I was always in the kitchen prepping or getting everything ready to serve our guests. John got to hang out with everyone and socialize and I looked up at the end of the night and only got a bit of time with guests. This year I am on a mission to make simple but delicious holiday desserts recipes that I can prepare ahead of time for everyone to enjoy.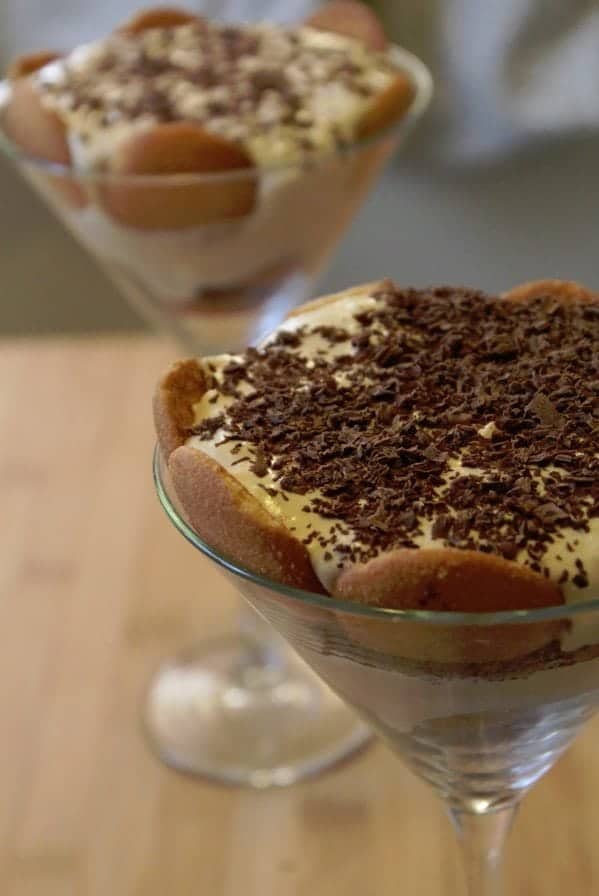 This Super Easy Tiramisu utilizes the Kraft ingredients that I always have in my pantry! I keep a stock of Bakers Chocolate, Cool Whip, Jell-O and Maxwell House Coffee in the pantry at all times so I am ready to whip up a last minute dessert or treat.
Super Easy Tiramisu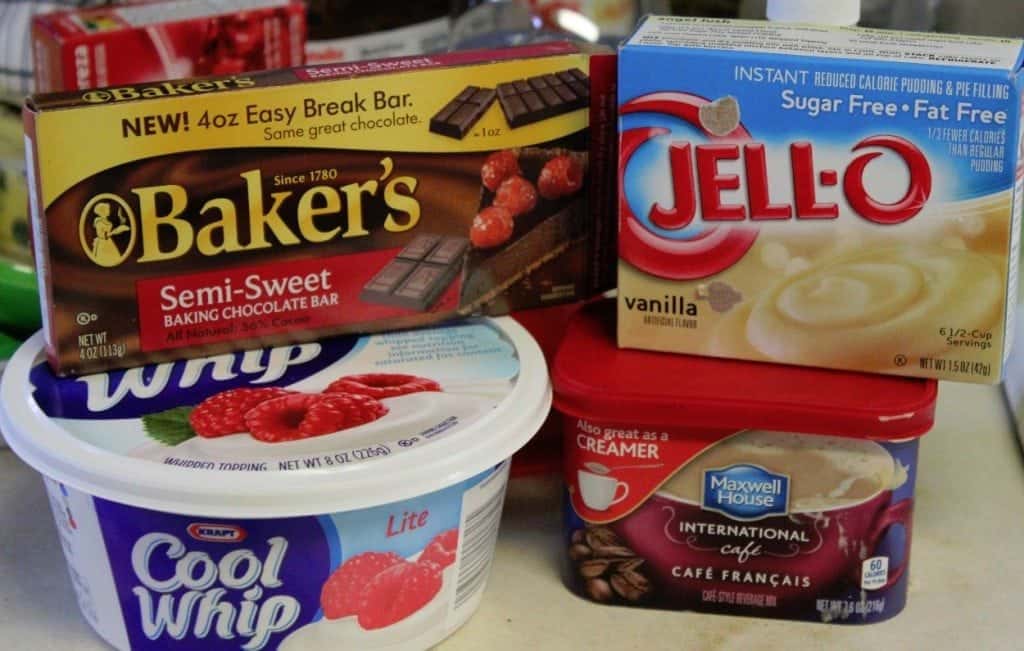 Ingredients
1 package Philadelphia Cream Cheese
3 cups cold milk
2 packages JELL-O vanilla flavored instant pudding
1 tub COOL Whip
48 wafer cookies
2 Tbsp Maxwell House Coffee Powder
2 oz BAKER'S Semi-Sweet Chocolate, grated
Directions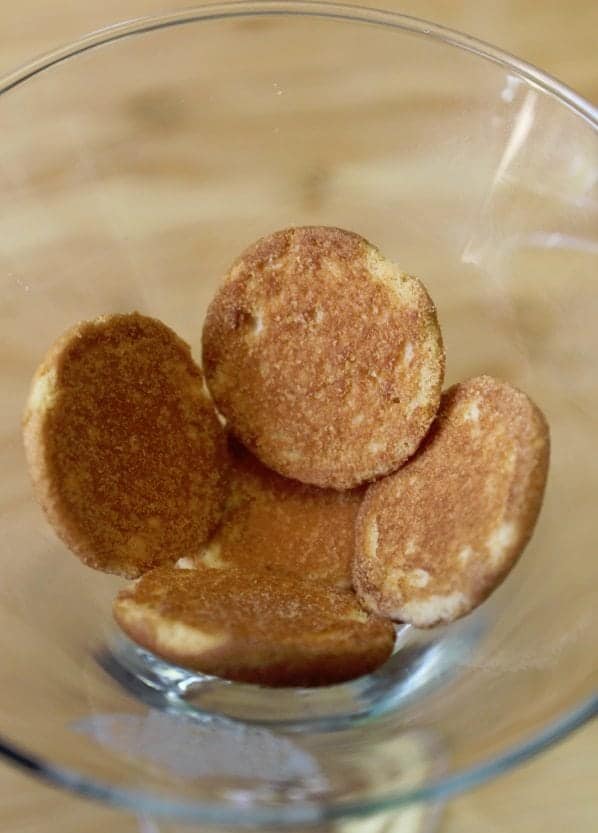 1. Line the bottom of a martini glass with a couple of wafer cookies
Mix together Maxwell House Coffee, Cream Cheese, Cold Milk and JELL-O Pudding until well combined. Stir in COOL-WHIP until combined.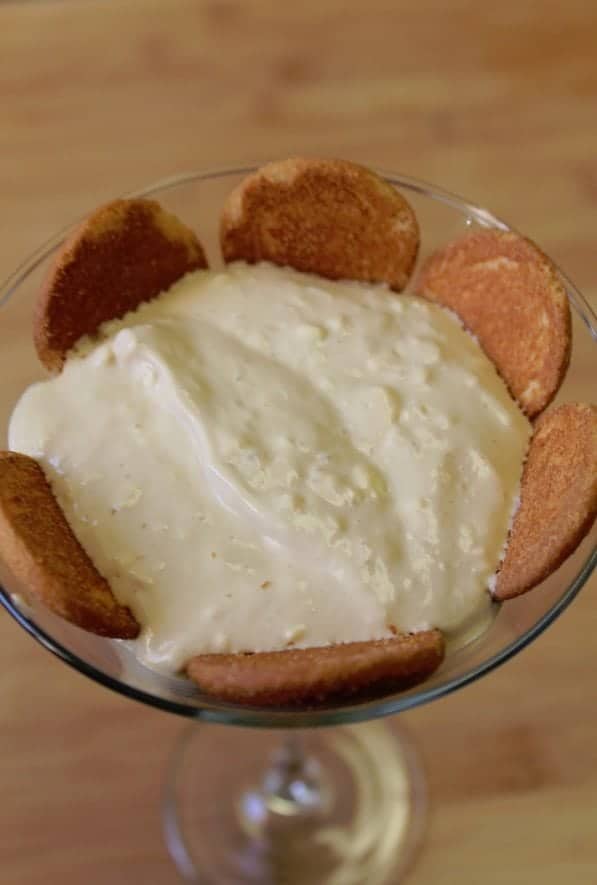 2. Add in Maxwell House Cool Whip Jell-o mixture half way, dust with Baker's Chocolate, layer more wafer cookies around the edge and add additional Maxwell House Cool Whip Jell-o mixture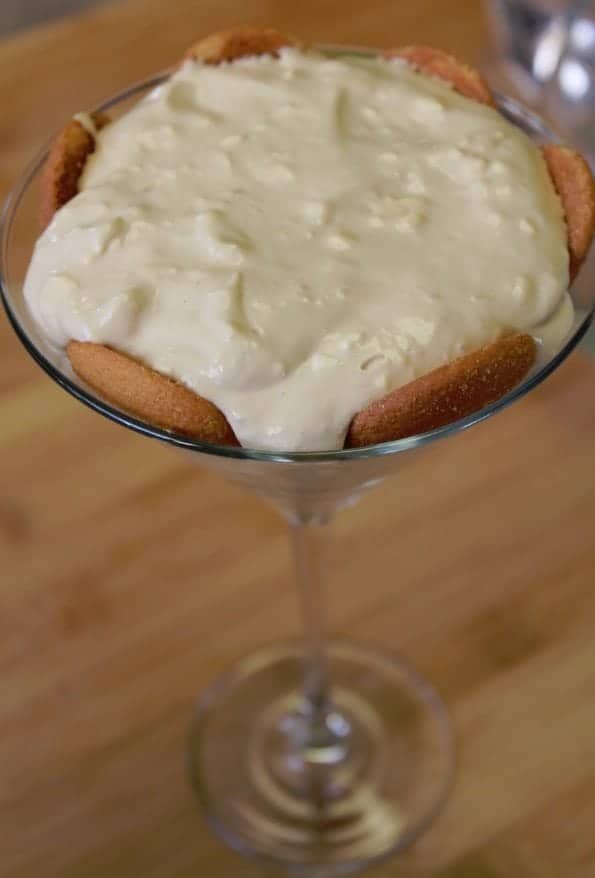 3. Once you have the desired height of Maxwell House Cool Whip Jell-o mixture dust with Bakers Chocolate and place in the fridge for a few hours to set.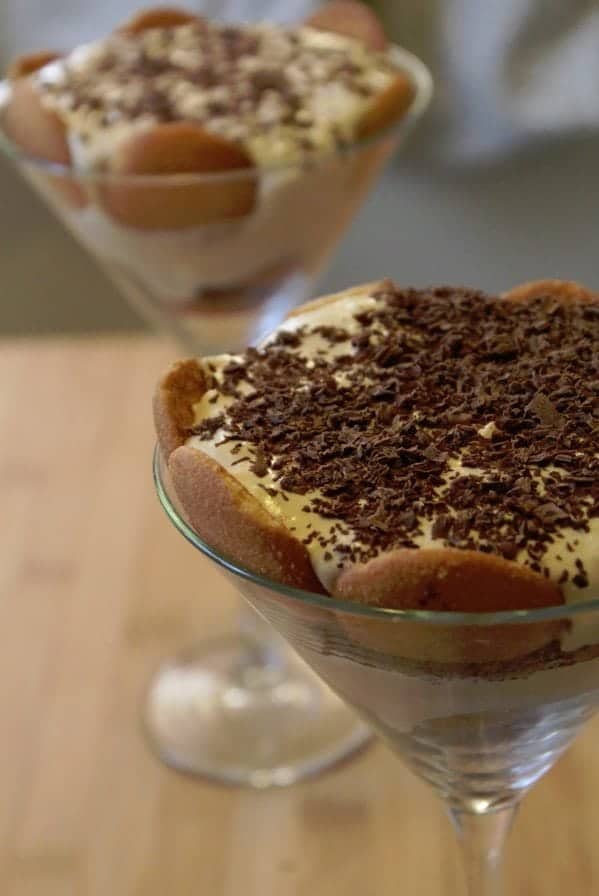 4. Remove and garnish with Cool-Whip if desired. You can also place raspberries around the edges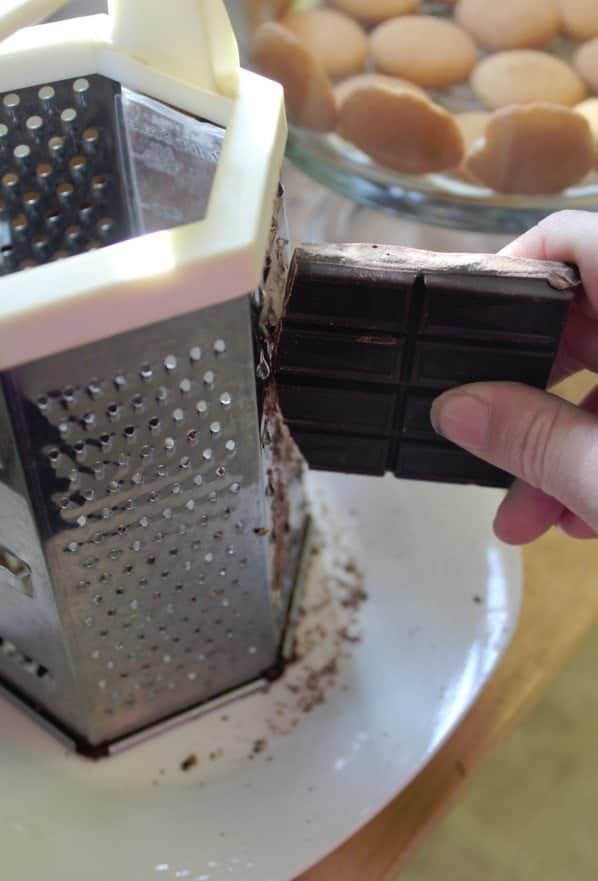 Here is my easy tip for shaving Baker's Chocolate. Instead of using a knife and trying to delicately chop up the Baker's Chocolate. I use a cheese grater. The Baker's Chocolate grates into perfect flecks for the Tiramisu and other desserts you want to dust with chocolate. Depending on the size of flakes you can use different sections of the grater. I tend to use 2 sides of it so there is a variety of sizes when I dust with chocolate.

The 2nd amazing treat I have for you today is Super crazy easy Chocolate Truffles!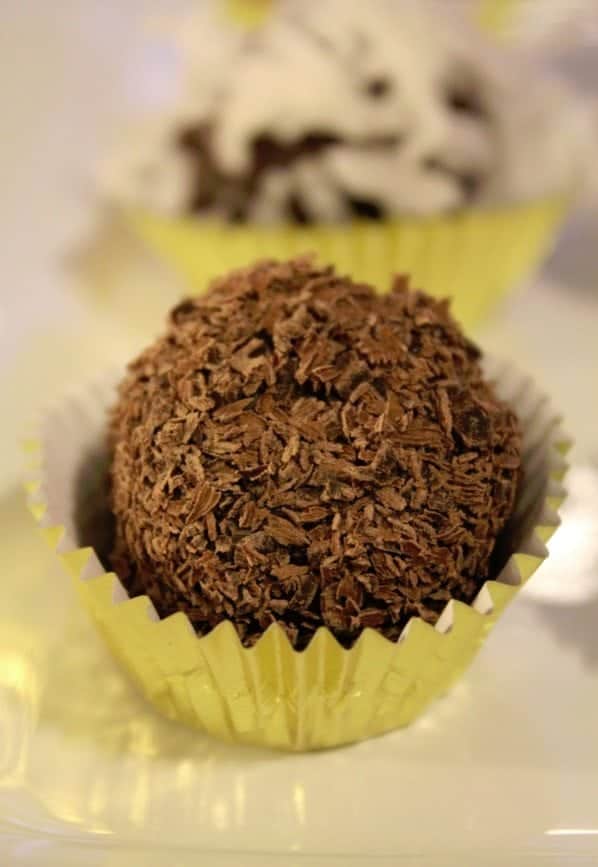 Chocolate Truffles
Ingredients
2 tbsp Maxwell House Instant Coffee
3/4 cup whipping cream
1/4 cup butter or margarine, cut into chunks
3 tbsp sugar
3 packages (4oz each) BAKER's Semi Sweet Chocolate, broken into pieces
1/2 tsp vanilla
1/4 cup unsweetened cocoa powder
1/4 cup BAKER's Angel Flake Coconut
Directions
1. Add coffee granules to whipping cream and stir until coffee is absorbed. Add butter and sugar, mix well
2. Microwave on high for 3 minutes, stirring half way, until mixture comes to a full boil
3. Add BAKER'S Chocolae and vanilla, stir until chocolate is completely melted
4. Refrigerate for 2 hours until firm enough to handle, shape into 24 balls
5. Roll into you choice of coatings, BAKER's Coconut, Unsweetened Cocoa Powder, any remaining BAKER'S Chocolate from the tiramisu
Package as gifts or set out on a tray for your holiday event.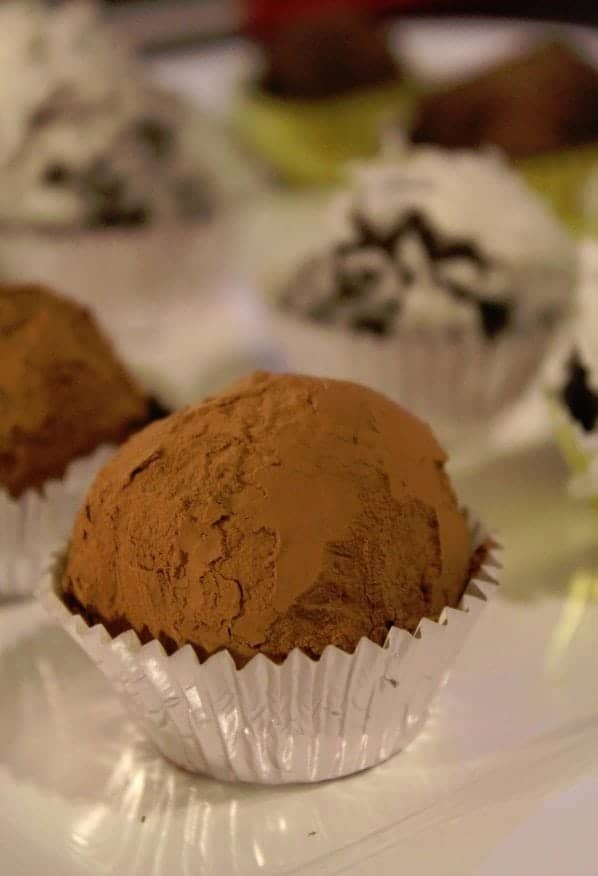 You can top the super easy Chocolate Truffles with cocoa powder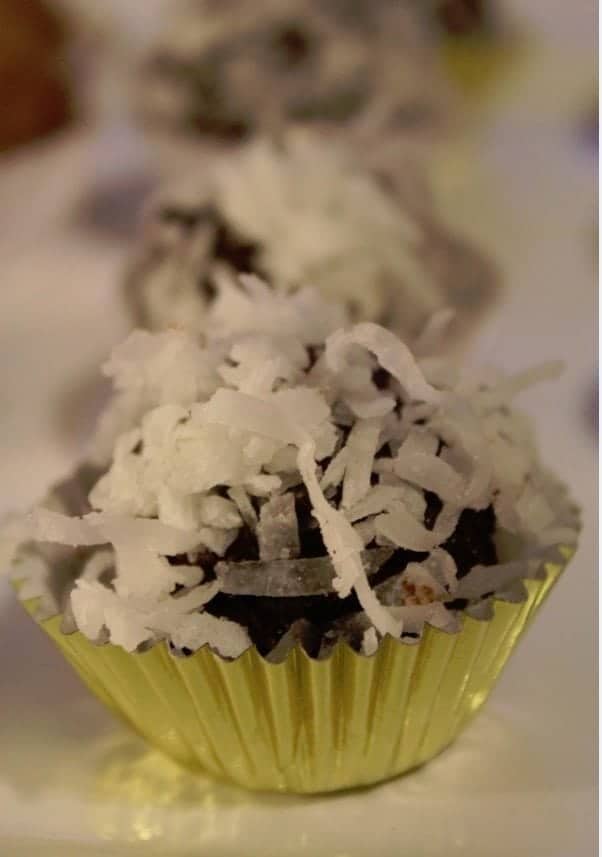 BAKER'S Coconut also works great for the truffles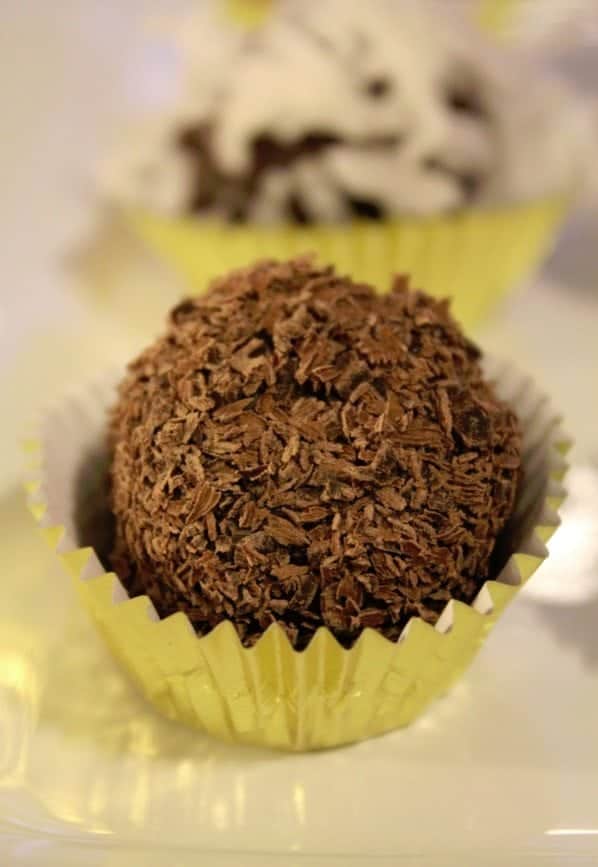 My favorite is coating them with the extra BAKER'S Chocolate that I grated from the Tiramisu. This is pure chocolate loveliness!
Do you love recipes? Check out our copy cat recipes, dessert recipes, and our Crock Pot Recipes.

Follow Tammilee Tips's board Tammilee Tips Recipes on Pinterest.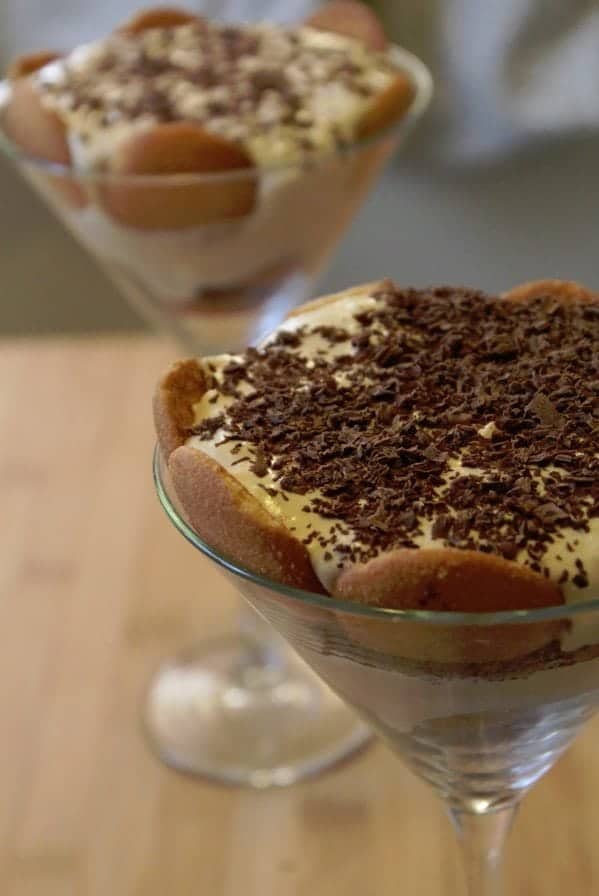 Tiramisu and Chocolate Truffles are the perfect easy dessert recipes for the holidays
Print
Rate
Ingredients
1

package Philadelphia Cream Cheese

3

cups

cold milk

2

packages JELL-O vanilla flavored instant pudding

1

tub COOL Whip

48

wafer cookies

2

Tbsp

Maxwell House Coffee Powder

2

oz

BAKER'S Semi-Sweet Chocolate

grated
Instructions
Line the bottom of a martini glass with a couple of wafer cookies

Mix together Maxwell House Coffee, Cream Cheese, Cold Milk and JELL-O Pudding until well combined. Stir in COOL-WHIP until combined.

Add in Maxwell House Cool Whip Jell-o mixture half way, dust with Baker's Chocolate, layer more wafer cookies around the edge and add additional Maxwell House Cool Whip Jell-o mixture

Once you have the desired height of Maxwell House Cool Whip Jell-o mixture dust with Bakers Chocolate and place in the fridge for a few hours to set.

Remove and garnish with Cool-Whip if desired. You can also place raspberries around the edges