Crispy perfect Air Fryer Hot Pocket Recipe! The air fryer is the perfect kitchen tool to cook hot crispy hot pockets in minutes. I know you can cook these in the microwave but trust me you are going to LOVE how they turn out in the air fryer.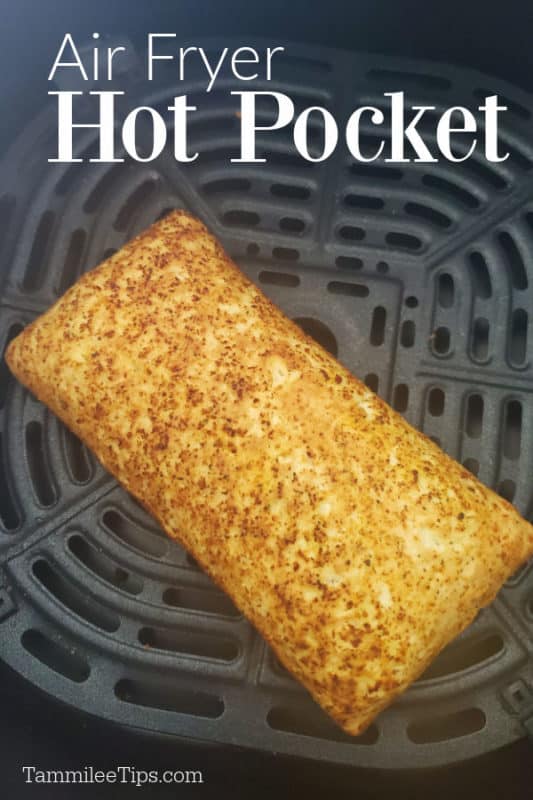 Air Fryer Hot Pocket
I keep a box of hot pockets in the freezer at all times. We have a section of our deep freezer reserved for quick and easy frozen food meals. You know the ones you grab when you look up and realize you have been working all day and need food in the next few minutes or the hangry feeling is going to win.
We used to make the Hot Pockets in the microwave but they never came out as crispy as I hoped they would. They would be hot but also kind of soft and not perfect.
When we started adapting recipes for the air fryer I decided to play with the hot pockets to see if they would come out nice and crispy. I can almost guarantee once you try air fryer hot pockets you will never go back to using the microwave. Unless you are someplace without an air fryer and then you have no choice. lol
The most important part of cooking Hot Pockets in the air fryer is balancing the temperature and time you cook them at. If you cook them too high they end up with a burnt crust and the insides still not completely hot.
You want the perfect balance to get the crispy crust and super melty cheese and hot ingredients on the inside.
We like to cook our hot pockets at 370 degrees. I have seen a few recipes cooking at 400 degrees but I found that my hot pockets got a bit too brown for my tastes.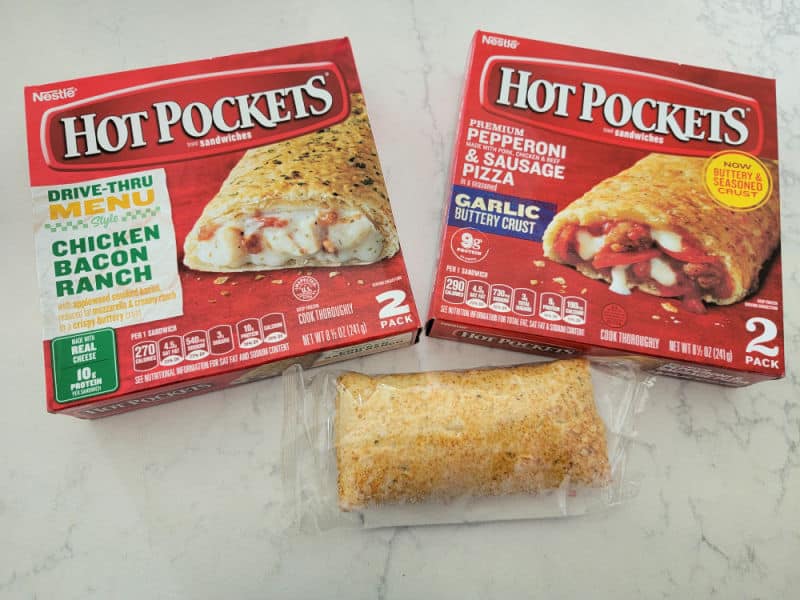 Ingredients
Frozen Hot Pocket
Equipment Needed
Tongs - The hot pocket will be HOT! Tongs make it a lot easier to remove the hot pocket and not burn your fingertips.
Recipe Tips
You DO NOT want to thaw the hot pockets before air frying them. Make sure to use frozen hot pockets.
Make sure you put the hot pockets in a single layer in the air fryer basket
All air fryers cook differently so you will want to keep an eye on the hot pockets especially the first time you cook them. The cook time can vary.
You will want to check and see if you need to preheat your air fryer. Our recipes do not include preheating. If you have to preheat you will want to reduce the cook time by a minute or two.
Homemade hot pockets will most likely have a different cooking time from frozen hot pockets.
This recipe can be used in an air fryer basket or an air fryer tray.
There is no need to use the crisper sleeve with this recipe. You can use it to hold the hot pocket after it cooks in the air fryer but you don't want to put it in the air fryer.
Great Air Fryer Recipes
Check out all of our air fryer recipes.
Do you love recipes? Check out our copy cat recipes, dessert recipes, and our Crock Pot Recipes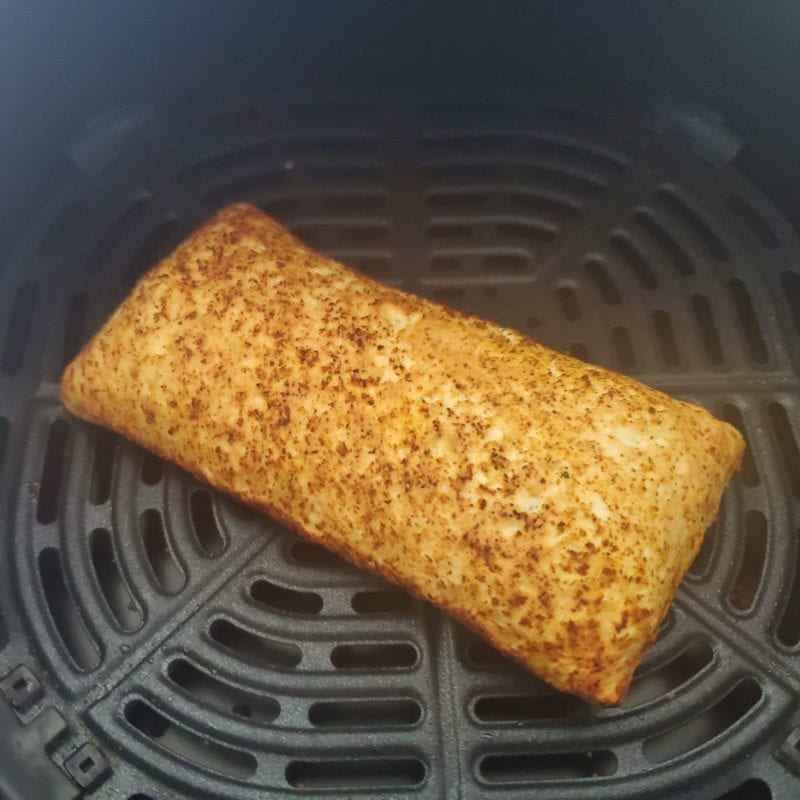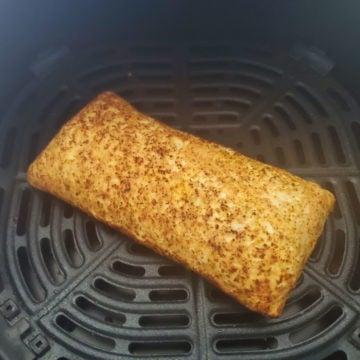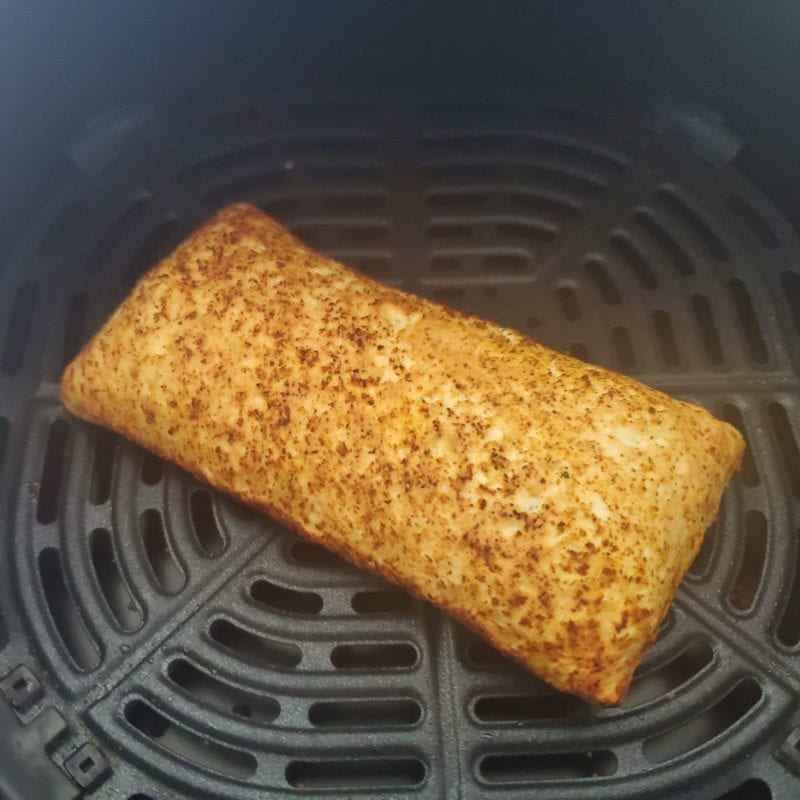 Air Fryer Hot Pocket
How to cook a Hot Pocket in the Air Fryer to get the perfect crispy crust
Print
Rate
Instructions
Place hot pocket in air fryer basket

Air fry at 370 degrees for 11-13 minutes, shake basket halfway through