This is a Sponsored post written by me on behalf of P.F. Chang's for SocialSpark. All opinions are 100% mine.
P.F Changs has an amazing new Fall Seasonal Menu right now that is filled with some truly amazing options. AND They are hosting a Goodness of Fall Contest that gives you the chance to win an amazing trip to Napa!
To help celebrate the new menu we made a P.F. Changs Fall Menu inspired Asian Flank Steak with Brussell Sprouts.
This steak is so easy to make and tasted amazing!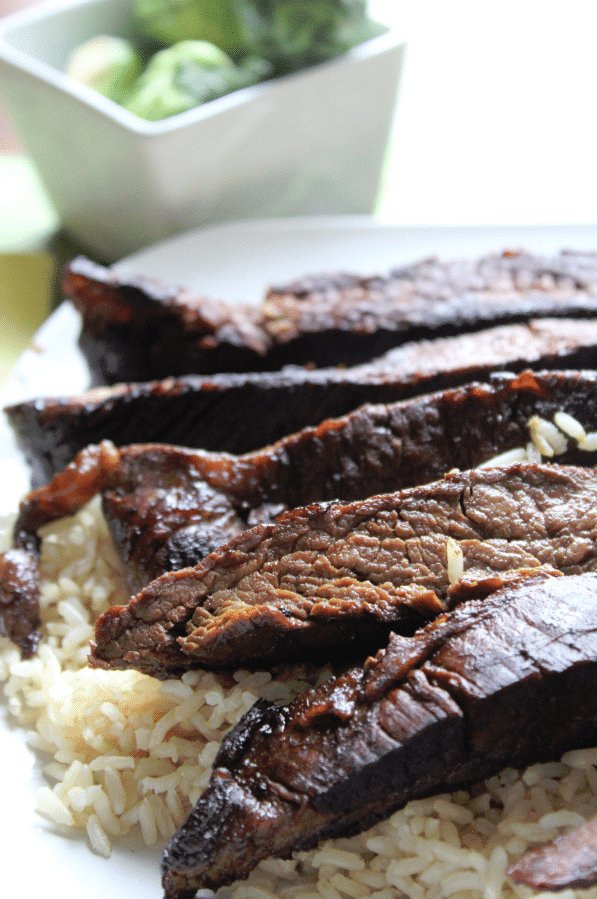 Asian Flank Steak with Brussell Sprouts
This Flank Steak soaks up an amazing marinade overnight and tastes wonderful.
The Asian Flank Steak would pair greatly with this Simple Fried Rice Recipe.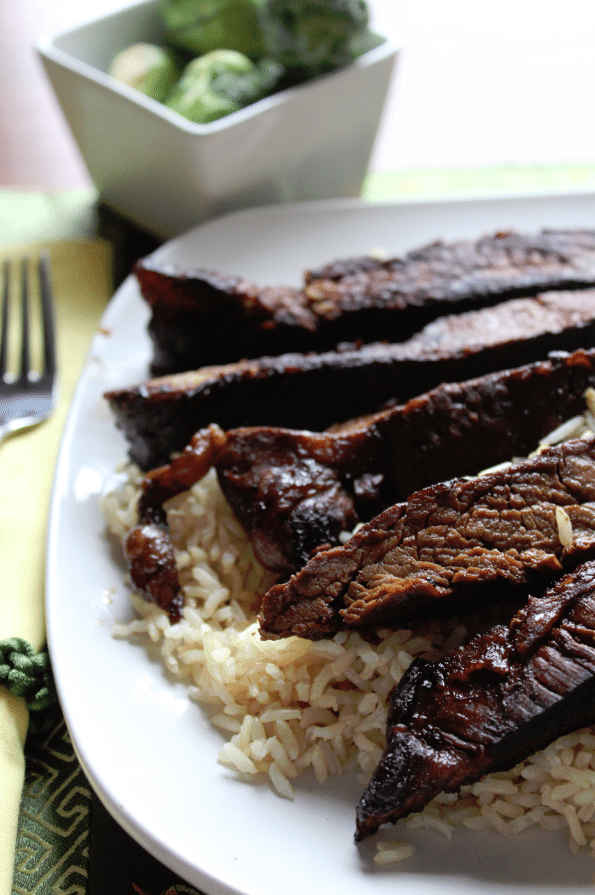 Ingredients for the marinade
1/4 cup soy sauce
1/4 cup balsamic vinegar
1/2 cup vegetable oil
3 tbsp honey
4 garlic cloves, minced
2 tbsp ginger, minced
3 scallions, thinly sliced
1 1/2 – 2 pound flank steak
brussel sprouts
Directions
1. Combine soy sauce, balsamic vinegar, vegetable oil, honey, garlic, ginger and scallions in a large ziploc bag. I swirled the ingredients around so they were well combined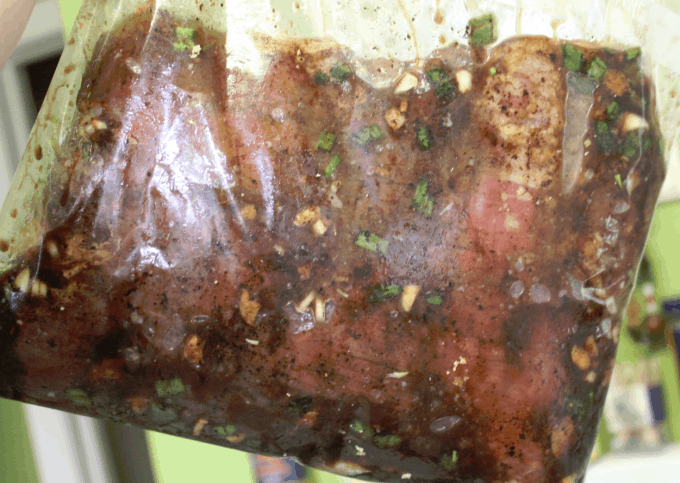 2. Place steak in the marinade bag and place in refrigerator for 10-24 hours.
3. Remove steak from bag and throw away leftover liquids. Cook the steak to your desired doneness. Let the steak rest for 10 minutes to allow it to soak up its juices.
4. Steam brussell sprouts and serve on the side.
Everyone loved this Asian Flank Steak and Brussell Sprout dinner. I am sure we will be making this more often.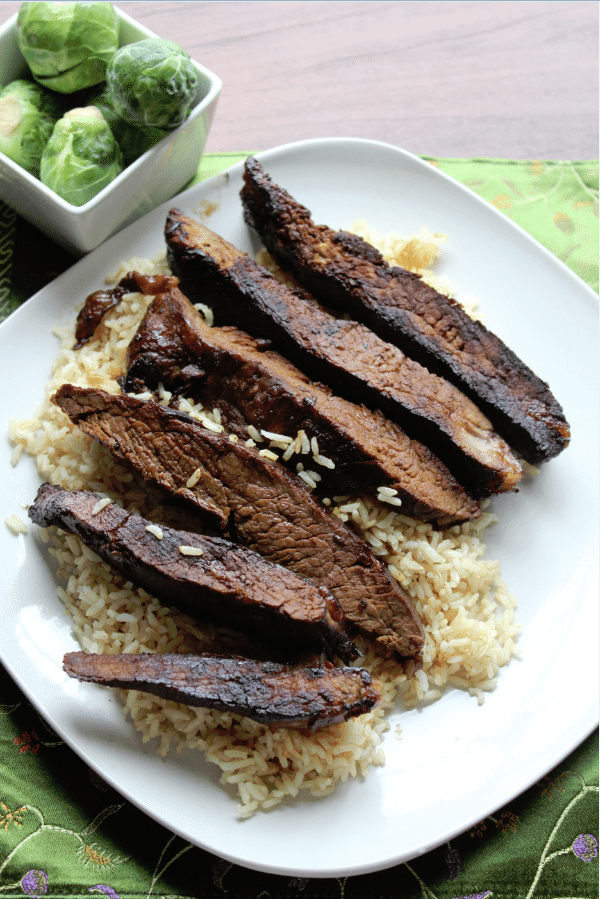 Let's talk about the amazing new Fall Seasonal Menu. We all know that P.F Changs has amazing food year round but this year they are bringing in some fantastic Fall flavors to delight our taste buds.
Are you ready for your taste buds to rejoice…Check out some of the new Fall Seasonal Menu
This Apple Cinnamon Martini looks amazing! I would like 2 right now please
Dessert Wontons! Sign me up! These come in both pumpkin and apple flavor! oh yes the Fall Seasonal Menu is going to make our taste buds so happy!
Well we probably shouldn't just have cocktails and desserts though that sounds like the perfect evening to me, check out the Shanghai Waldorf Salad!
Ok now that our taste buds are happy lets talk about the crazy amazing trip you can win to Napa! The The Goodness of Fall Contest gives you the chance to create 3 signature dishes that celebrate Fall. The dishes need to include at least 3 seasonal ingredients from the Fall Seasonal Menu.
You can enter by visiting the The Goodness of Fall Contest page. Make sure you have 3-5 great images of your creations. You can also print a fantastic $10 off $40 special Offer!
Fall Ingredients include: Flank Steak, Butternut Squash, Corn, Brussels Sprouts, Red Quinoa, Kale, Candied Walnuts, Chinese Broccoli, Asian Mushrooms, Green Apples, Daikon Sprouts, Prawns, Fresno Peppers and Scallions.
Now I bet you are wondering what the prize is and who will be judging your Goodness of Fall masterpieces
1st the judges include Phillip Chiang, Co-founder of P.F Changs, Yuji Iwasa, The head devolpement chef for P.F Changs, Mary Melton, Director of Bevorage for P.F Changs, and Jennifer Chong a Blogger who works closely with P.F Changs
Now for the amazing prize….Daily winners will receive $50 P.F Chang Gift Cards
The grand prize winner will receive a 2 night trip to Napa in the Spring of 2014! The trip will include dinner and wine tasting along with so much more!
Make sure you head over to the The Goodness of Fall Contest to enter this giveaway and win great prizes!
You can also follow Follow @pfchangs and Follow P.F. Chang's on Pinterest
So which Fall dish are you most excited to try?