Last week we shared the Crunch Berry Treats we made with items from the Albertsons Anniversary Sale.
This week I was challenged again by Albertsons to make a new recipe with items that are on sale this week.
I headed up to our local Albertsons this afternoon during the heat of the day with plans to pick up some meat that is on sale for a great price this week.
WELL....did I mention how hot it is in Spokane today? About 95 degrees when I headed to the store in my poor car that the A/C went out on this summer.
Soooooooo I kept finding myself in the ice cream aisle at Albertsons. No matter which way I turned I kept walking back to the freezer section and cooling off. I figured since I was there I might as well see what was on sale.
I found a great deal on ice cream sandwiches and whipped toppings. My brain started whirling as I cooled down in the freezer section and I decided it was time to make a delicious Chocolate Caramel Ice Cream Cake.
No oven needed and perfect for this hot Saturday in Spokane!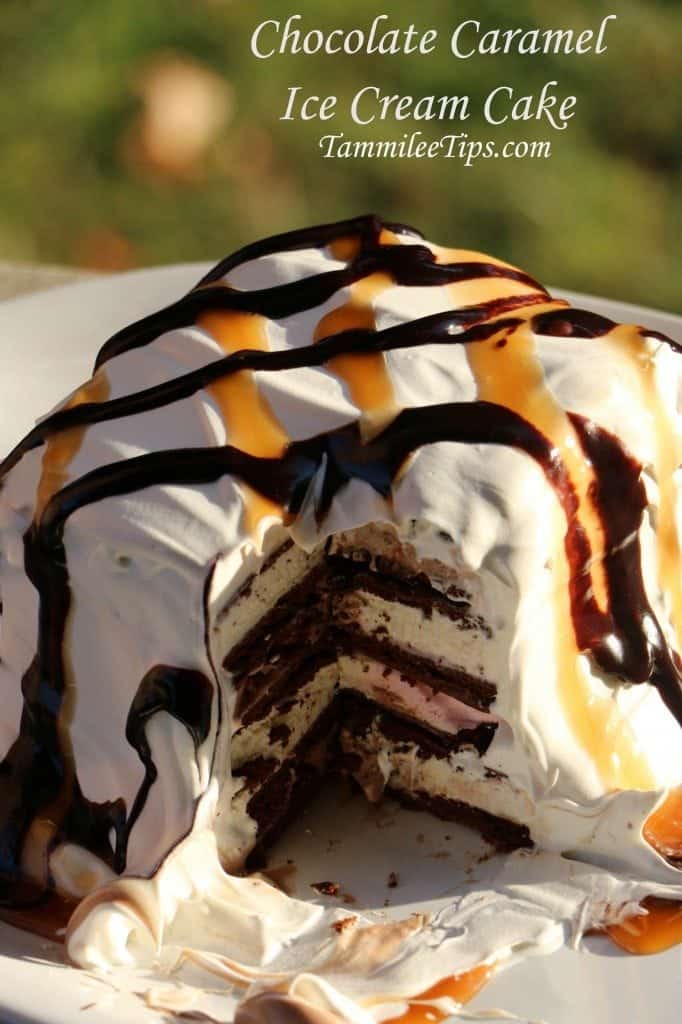 I stocked up on a ton of stuff while at Albertsons. The anniversary sale has some killer prices on things we use all the time. I picked up a couple loaves of bread for an upcoming recipe, steaks, brie cheese (just because it is well seriously delicious) and a few other pantry supplies.  Head over here -> Albertsons Anniversary Sale ad to see everything on sale!
Have I mentioned how crazy easy this Chocolate Caramel Ice Cream Cake is to make. I am not even sure you can call it is a recipe.
No baking, no mixing, no well anything just a few minutes and you have a super delicious easy crowd pleasing dessert for a crowd.
Chocolate Caramel Ice Cream Cake
Ingredients
12 Neopolitan Ice Cream Sandwiches
1 large tub of whipped topping
Caramel and Chocolate ice cream syrup
Directions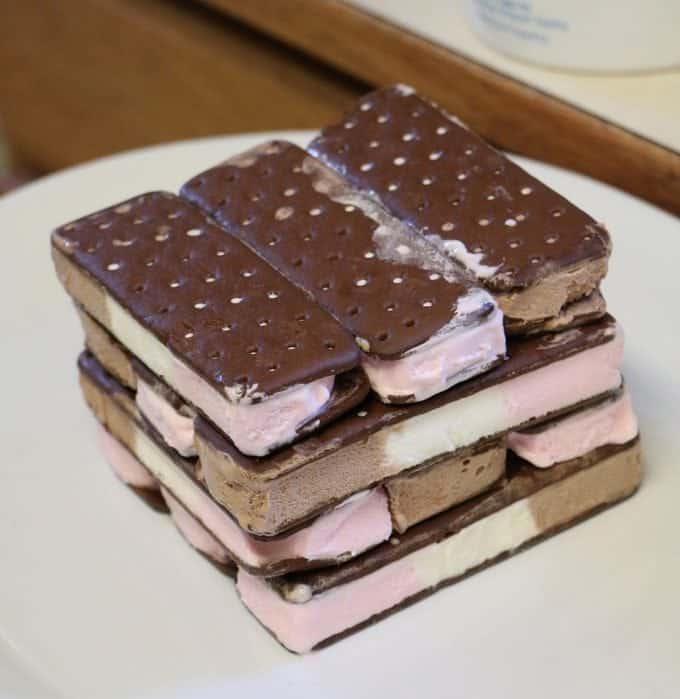 1. Stack the 12 ice cream sandwiches in sets of 3 on top of each other, switching directions on each layer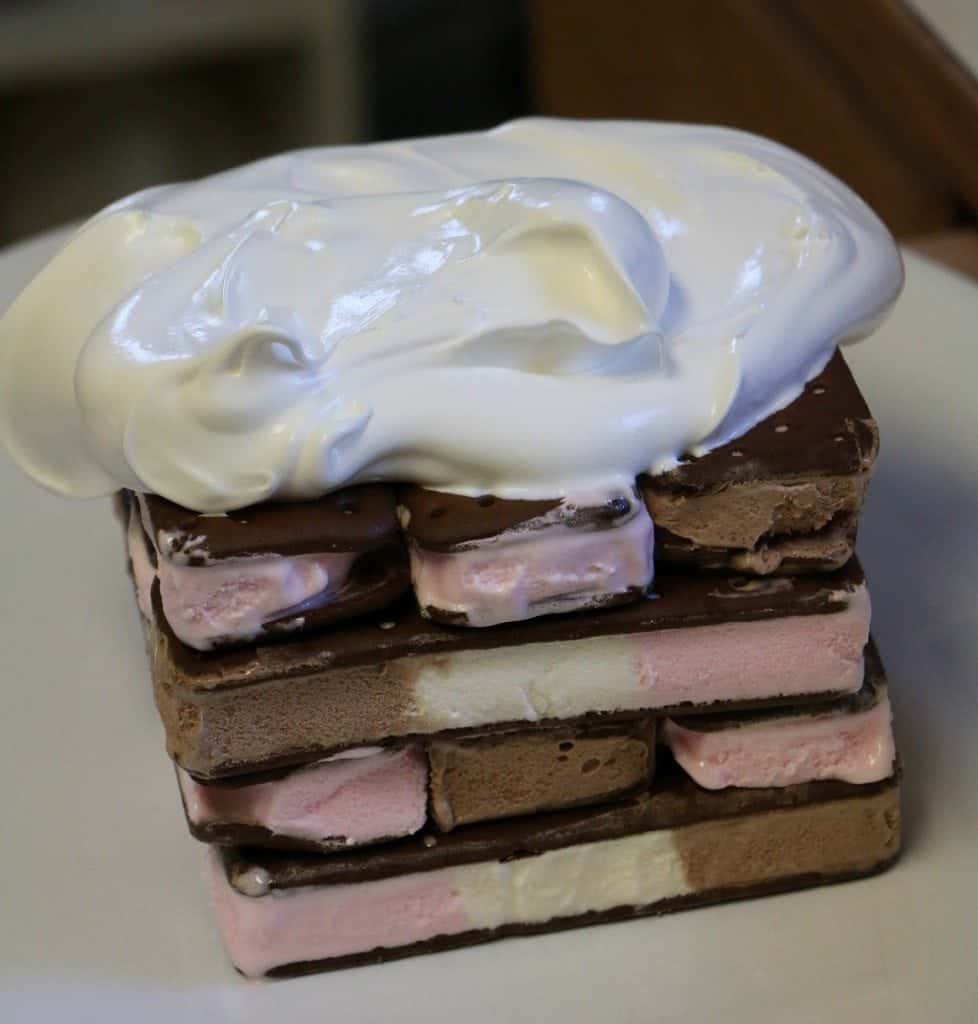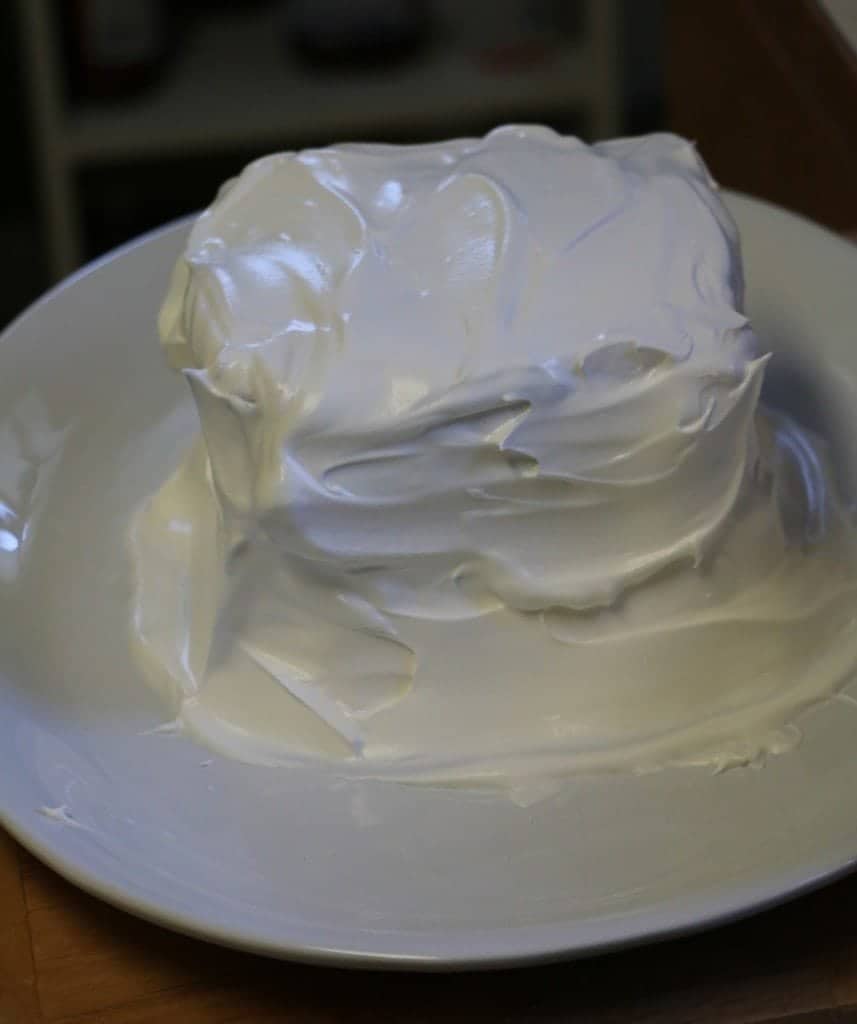 2. Cover the ice cream sandwiches with whipped topping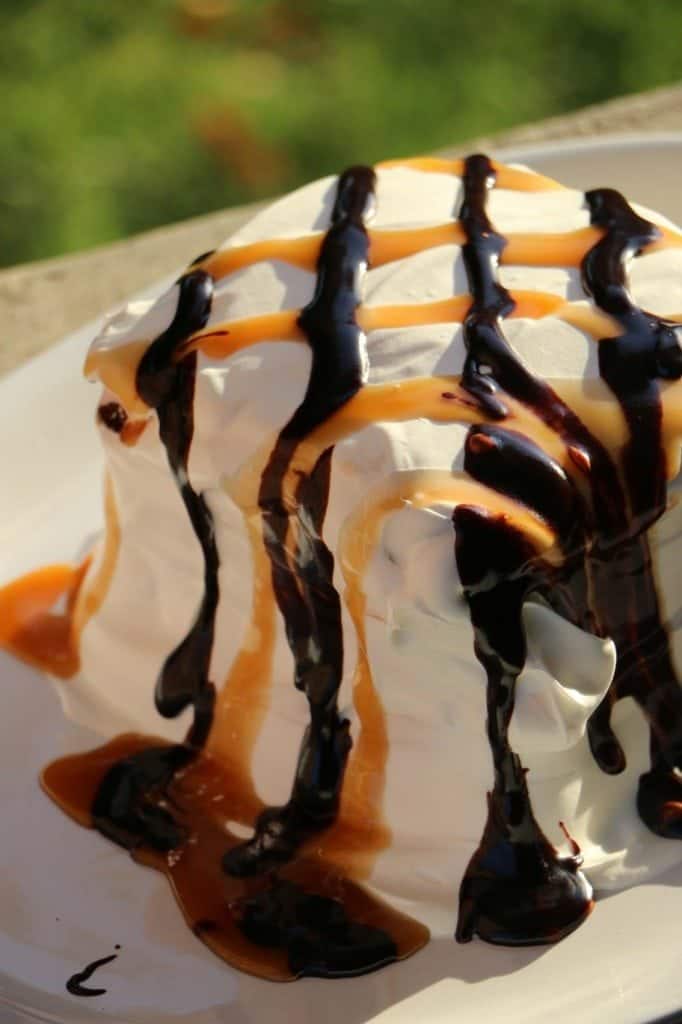 3. Cover the whipped topping with chocolate and caramel sauce
You could also cover the ice cream cake with fresh fruit, your favorite candies and pretty much anything that sounds good. The sky is the limit in adapting this recipe.