Football season has started up again and John loves when I can make something for him to snack on during the game!!  These Corn and Black Bean Baked Taquitos are a hit for football parties and really any get together you want finger food appetizer.
Pair these great Corn & Black Bean Baked Taquitos with some chips, Tequila Spiked Guacamole, and Copy Cat El Pollo Loco Avocado Salsa!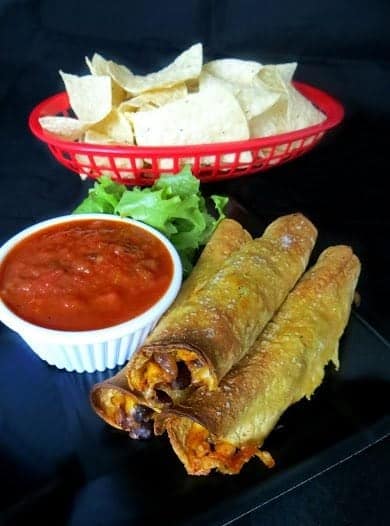 Check out how easy it is to whip up these Corn and Black Bean Baked Taquitos!
Do you have a favorite food you make for football parties? I love making finger food that everyone can eat while they watch the game. Plus the less dishes I use the better off. That way I can enjoy the game and not have to be in the kitchen cleaning the entire time.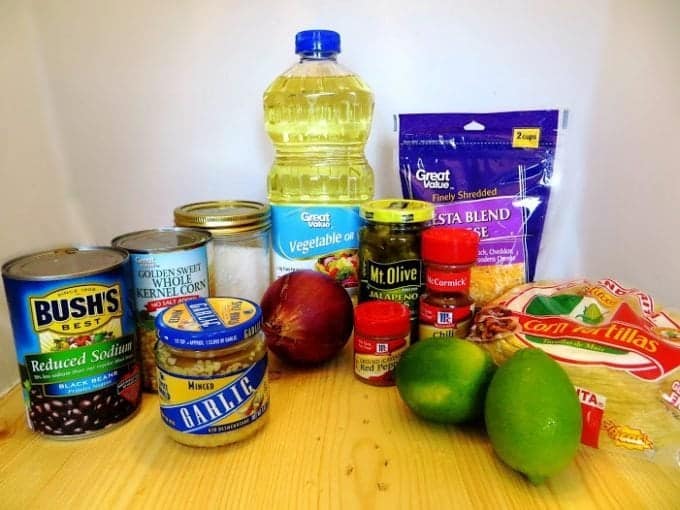 Corn & Black Bean Baked Taquitos
(Makes 12 taquitos)
 Ingredients:
1 cup corn kernels
3 tablespoons vegetable oil
1 cup minced red onion
3 teaspoon minced garlic
1 ½ teaspoon chili powder
1/8 teaspoon cayenne pepper
1 cup canned black beans, rinsed
3 tablespoons minced picked jalapenos
2 tablespoons freshly squeezed lime juice
¾ cup Mexican blend cheese, finely shredded
12 (6-inch) corn tortillas
Kosher salt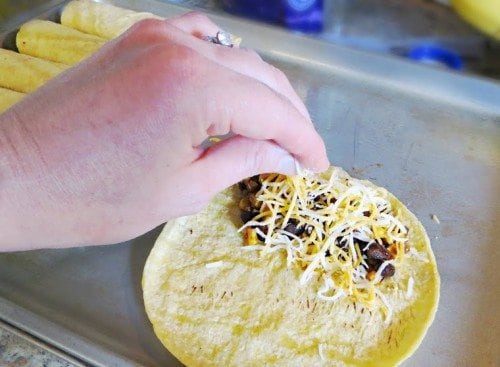 Directions:
Heat 10-inch nonstick skillet over medium-high heat until hot, about 2 minutes. Add corn and cook, stirring occasionally, until kernels begin to brown and pop, 3 to 5 minutes; transfer corn to medium bowl.
Heat 2 tablespoons vegetable oil in the now-empty skillet over medium heat until shimmering; add onion and cook, stirring occasionally, until softened, about 3 minutes. Add garlic and chili powder and cook until fragrant, about 1 minute; stir in beans and cook until heated through, about 1 minute. Return corn to skillet and toss to combine; gently press mixture with spatula to lightly crush black beans.
Transfer mixture a medium bowl, stir in jalapeños and lime juice.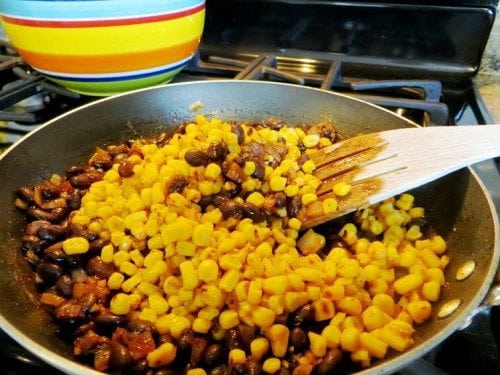 Preheat the oven to 425 degrees and spray a baking sheet with cooking spray.
Warm tortillas according to package directions until soft and pliable. Spoon 2 tablespoons of filling and 1 tablespoon of cheese onto the lower third of each tortilla and roll tightly. Place seam side-down on the prepared baking sheet. Repeat with remaining tortillas.
Use remaining tablespoon of vegetable oil to brush the tops of the taquitos lightly, and sprinkle with kosher salt. Bake 14-17 minutes, or until the tortillas are crisp and golden-brown. Serve with salsa, sour cream, and guacamole.