I was challenged by Albertsons to make a recipe that had to include items included in their Pin That Twist event.
The recipe we came up with uses both PHILADELPHIA Cream Cheese and VELVEETA Cheese.
I have been craving a great queso dip so we made up this lovely Crock Pot Black Bean Queso Dip Recipe!
It is super easy to make and tastes delicious!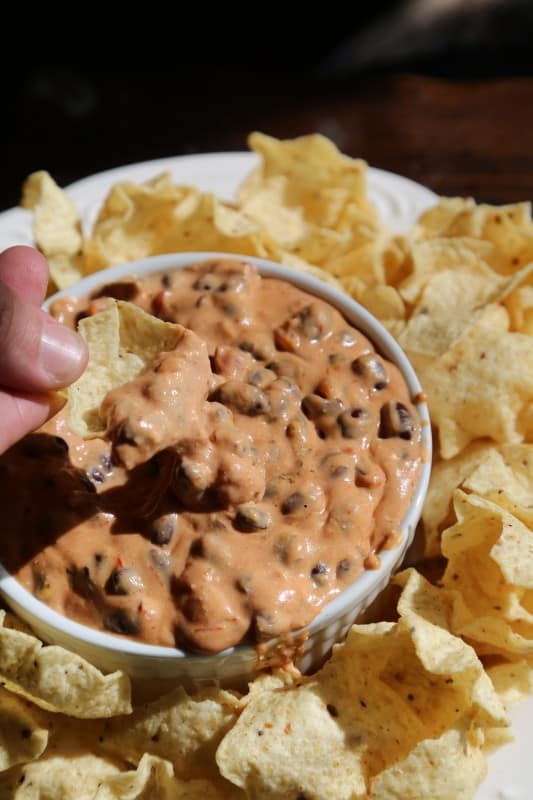 Crock Pot Black Bean Queso Dip
Ingredients
2 15oz cans black beans, drained and rinsed
1 8oz package of PHILADELPHIA Cream Cheese
8oz VELVEETA Cheese
1 cup TACO BELL® Thick & Chunky Salsa
1 tsp chili powder
1/4 tsp salt
1/8 tsp pepper
Directions
1. Combine all ingredients in the crock pot and stir
2. Cook on low for 2 hours, stir and lower temp to warm to serve
Serve with tortilla chips.