These are some of our favorite crock pot appetizer recipes, perfect for game day! You don't have to worry about being stuck in the kitchen and missing part of the game. The crock pot is the perfect way to prepare these appetizers so you get to be out with everyone else watching the game!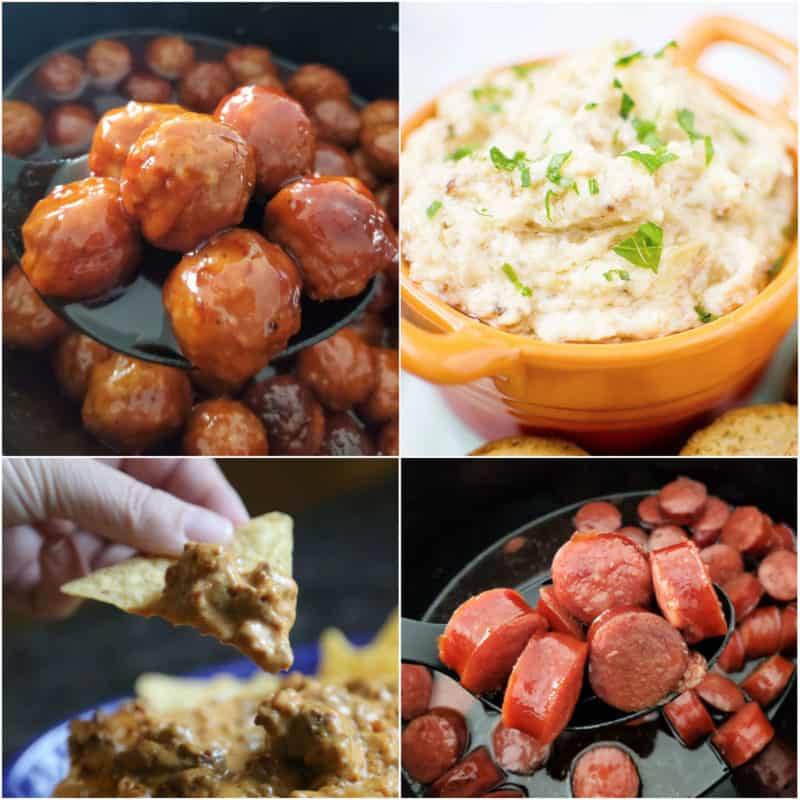 CrockPot Appetizer Recipes
Woohoo! Football season is finally here! I don't know about your house, but this household has been counting down the days for football season to start.
I am going to admit here and now that we are big Seahawks fans. You just can't help it when you grow up in Seattle. Plus, they are just great to watch.
Today we are sharing great crockpot appetizer recipes that are perfect to kick off Football Season!!!
It's no secret that we love the glorious CrockPot around here; we've shared over 250 CrockPot recipes to date on the site!
Even a standard-capacity slow cooker lets you reserve valuable oven space for other menu items and prepare an easy, set-it-and-forget-it dish for multiple diners; larger capacities further prove their worth on your kitchen countertop by maximizing the recipe yields your kitchen is capable of.
Here are our best CrockPot appetizers that'll carry you through Super Bowl football season, holiday gatherings, and any other occasion requiring you to whip up some great eats for large crowds!
Most of these take a few minutes of prep, and you can relax and know that you have epic slow cooker appetizers for your event. You may need to stir the dips every once in a while but other than that you are done with these epic crock-pot appetizers.
We like to serve these with veggies with ranch dressing, Chex mix, ham and cheese sliders, bacon wrapped jalapenos, lettuce wraps, and other finger food appetizers so everyone can relax and enjoy themselves.

I made this sandwich-inspired dip for my lovely husband, a proud Reuben sandwich aficionado. Whenever we entertain guests, we love serving it on a large platter with light and dark toasted rye bread for color contrast and seed-free crackers for our guests who can't eat seeds. Leftovers make fantastic grilled cheese sandwiches!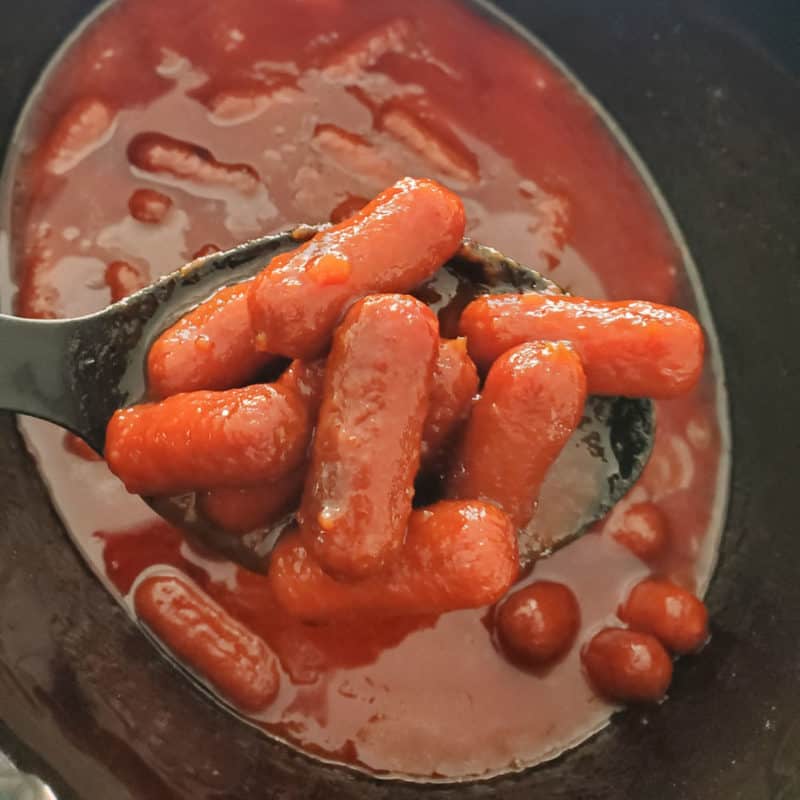 John got held up at work for about three hours when I first made these cocktail sausage appetizers, which only intensified the delicious bourbon and brown sugar flavors. Keep an eye on them as they cook to ensure they don't stick to the sides of your CrockPot for easy cleanup after the party's over.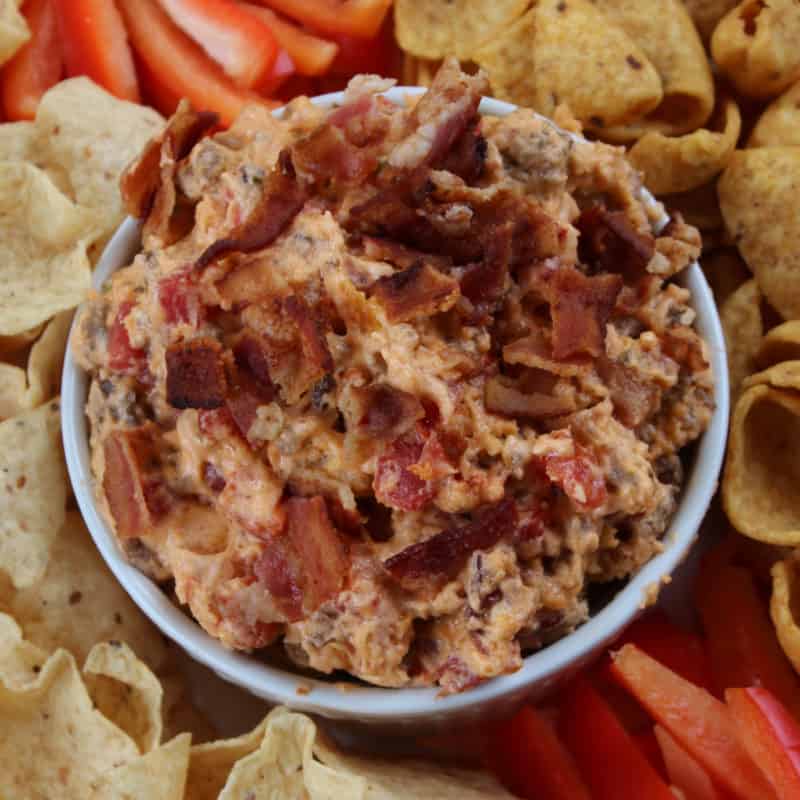 Get ready to score a touchdown in flavor with this game-day-ready bacon cheeseburger dip! We love pairing it with red bell pepper strips, Fritos, tortilla chips, and toasted baguette slices to give guests multiple dipper options.
You can use bacon bits if you want to skip frying bacon and swap the bacon and ground beef with meat-free alternatives to accommodate any vegetarians at your gathering.
Check out all of our easy dip recipes.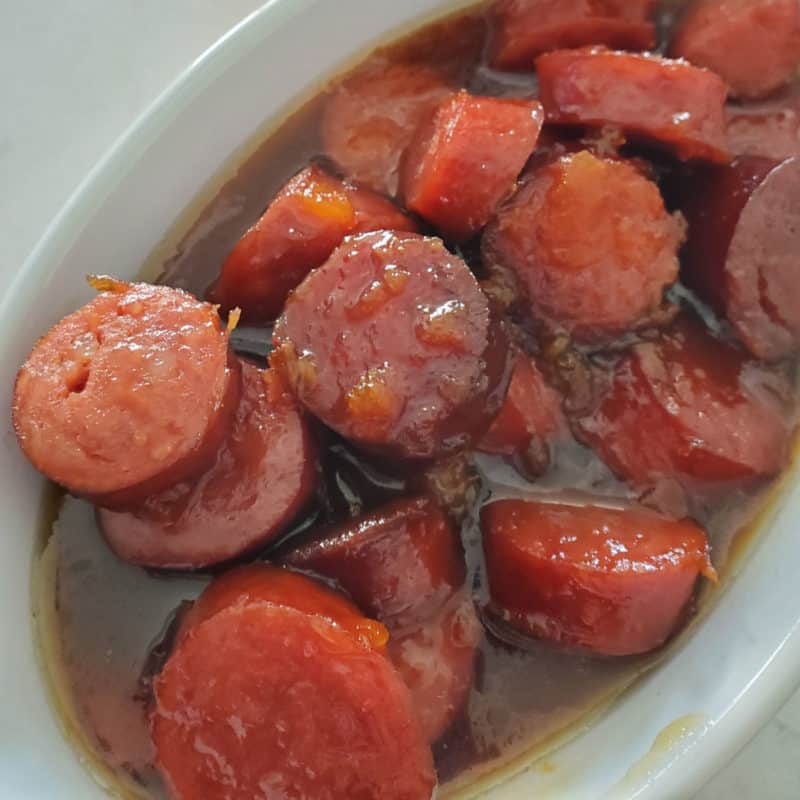 We love the swoon-worthy blend of juicy apricot preserves, Vermont maple syrup, and Kentucky bourbon in these game-day-ready kielbasa appetizers.
Cut them into bite-sized pieces and stick each on individual toothpicks or mini forks for easy serving.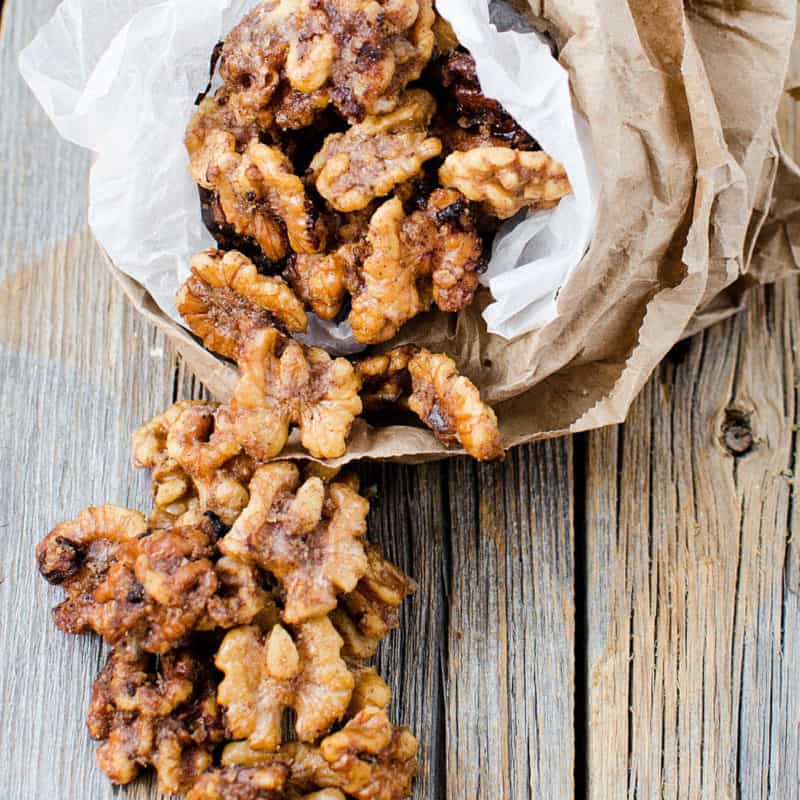 Check out the recipe post for a breakdown of the types of walnuts you can use in this sweet finger food snack recipe. Did you know that walnuts have a long history of trade and even an association with the gods in nearly every civilization?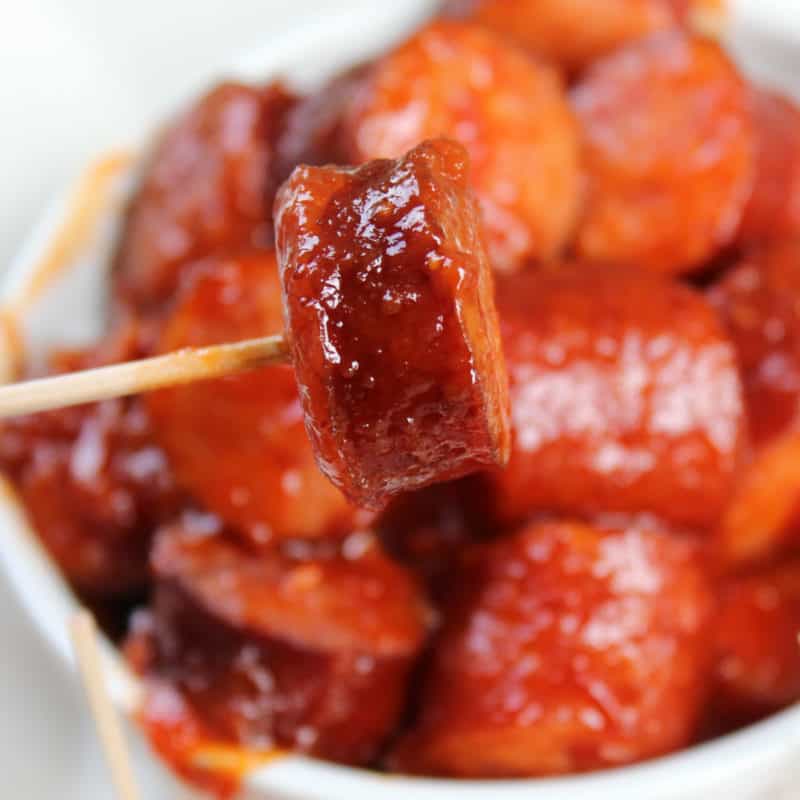 Meet the bolder, amped-up version of our bourbon-glazed kielbasa that's sure to please the spice lovers at your next game-day party! The blend of ingredients is fantastic at simulating BBQ sauce quintessential flavor and sticky texture despite containing no actual barbecue sauce.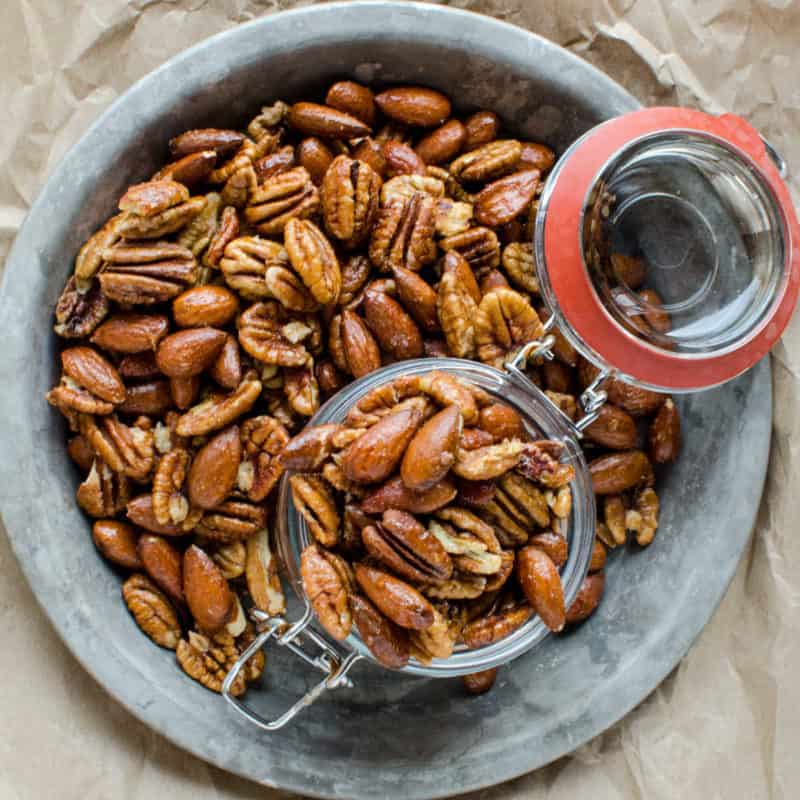 As food bloggers dedicated to our craft, we were pleased to announce at the time of this recipe post that we'd shared over 250 CrockPot recipes on the site! These mixed slow-cooker nuts contain a pleasant balance of sweetness and spice, so you don't have to decide between the two.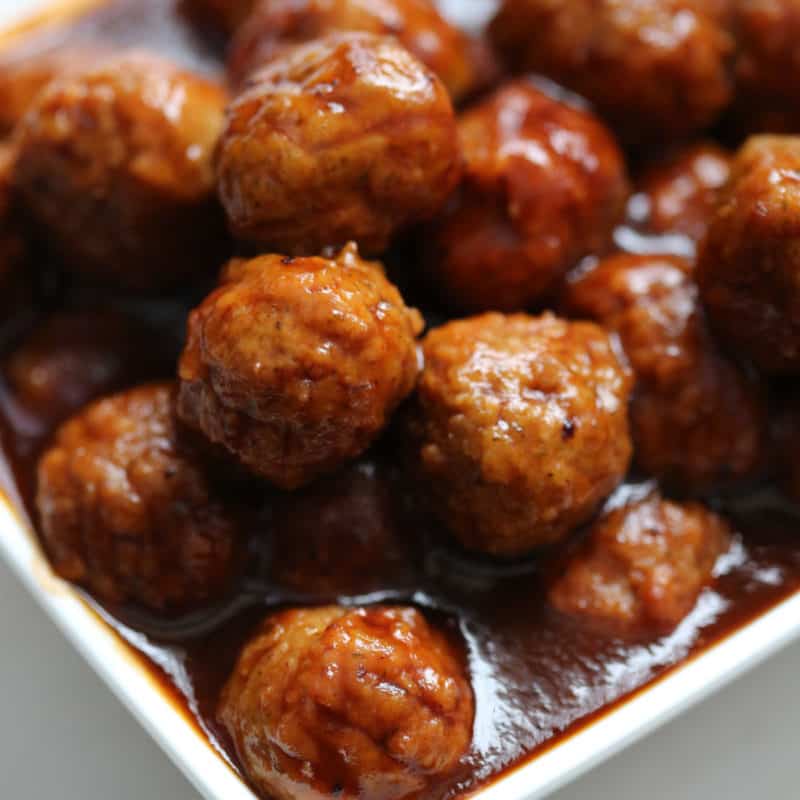 John was skeptical that the cranberry sauce would be overpowering when I first introduced this three-ingredient recipe to our kitchen. However, this opinion quickly dissipated after he took his first bite of the finished appetizer that doubles as an excellent use of leftover Thanksgiving cranberry sauce.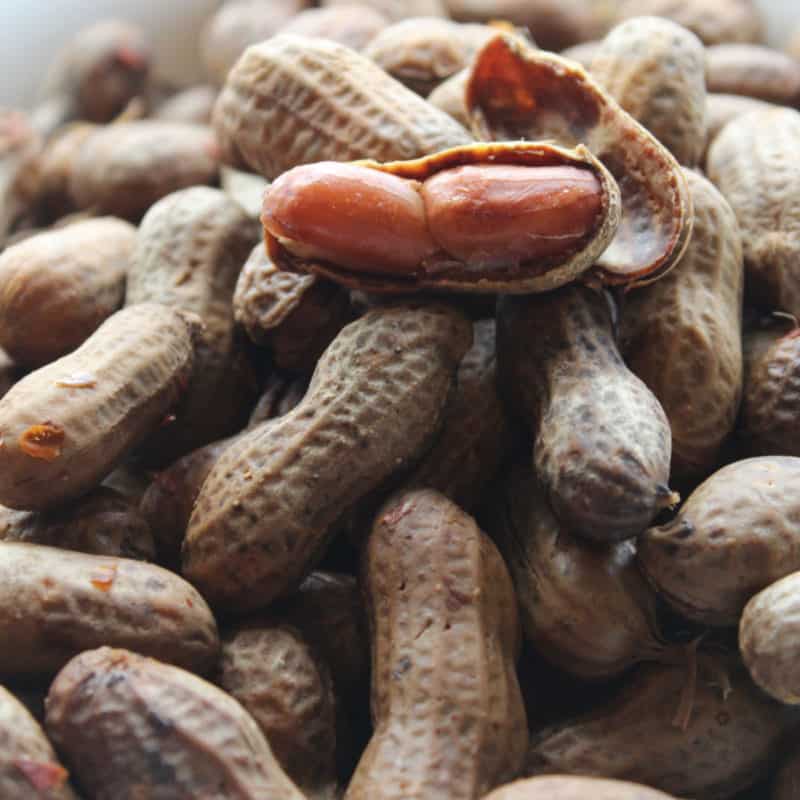 I am a native Northwestern gal, while my dear husband, John, grew up in Alabama, and sharing Southern food classics with me is one of the ways we've bonded throughout the years.
The boiled peanuts we've found throughout the landscape of the American South, from gas stations to truck stops and roadside stands, inspired these CrockPot Cajun Boiled Peanuts made with crab boil.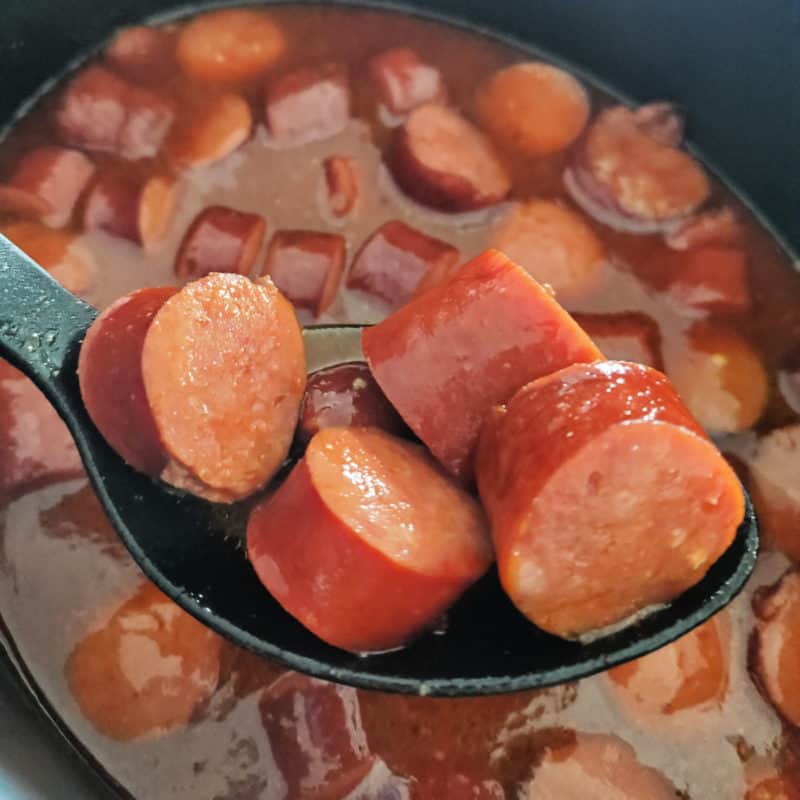 We used an IPA to make these slow-cooker barbecue beer kielbasa bites, but you can use any beer you think you'd enjoy with kielbasa, especially if you have a great craft beer selection where you are! Even better, you'll only need half a beer to make the recipe, meaning you can serve yourself some brew in the process.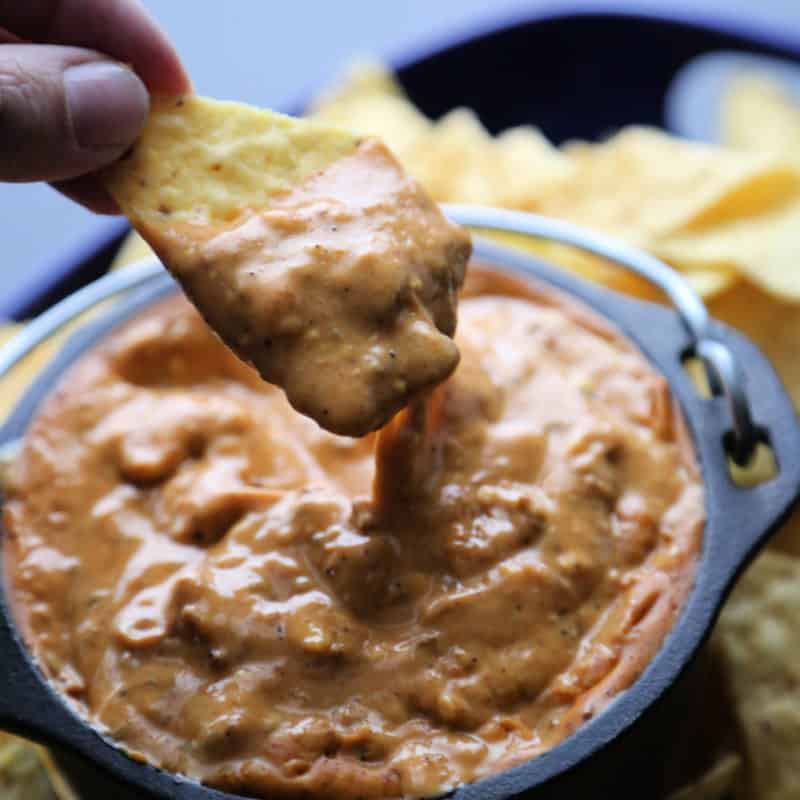 I surprised my husband with this copycat version of Chili's Skillet Queso after realizing that he loves this popular appetizer featuring melt-in-your-mouth nacho cheese and chili ground beef so much that he'd probably frequent our closest location weekly for it if he could. Feel free to adjust the chili powder according to how spicy you want it.
Serve with corn chips, tortillas chips, or your favorite veggies.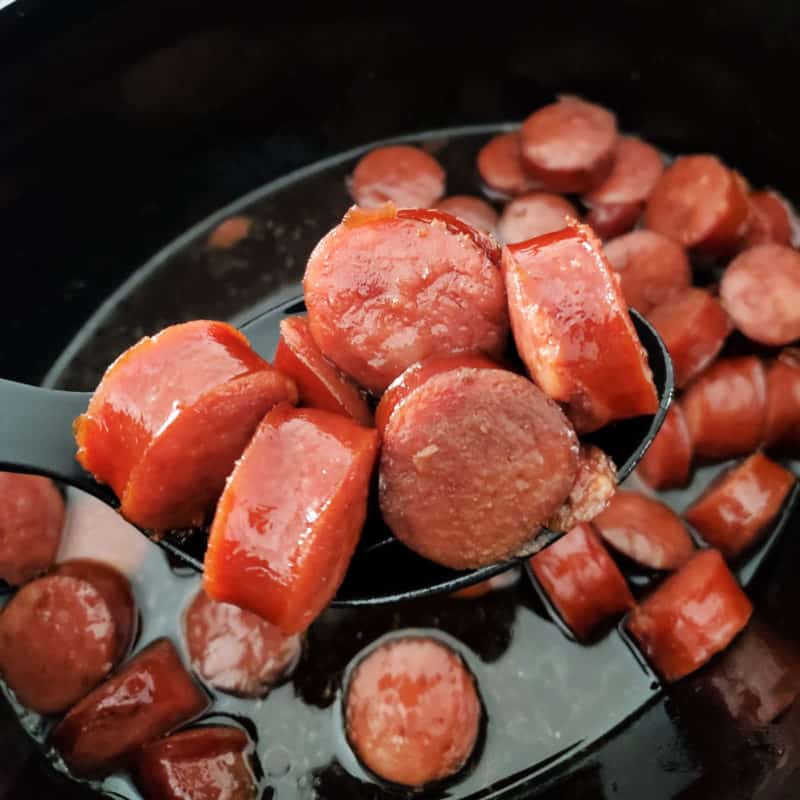 In this appetizer recipe, brown sugar and Coca-Cola perfectly balance the natural savory smokiness of kielbasa, and chili powder offers the right amount of heat to bring all the flavors together. Don't forget the bamboo cocktail picks if you're serving these meaty bites of deliciousness for a party!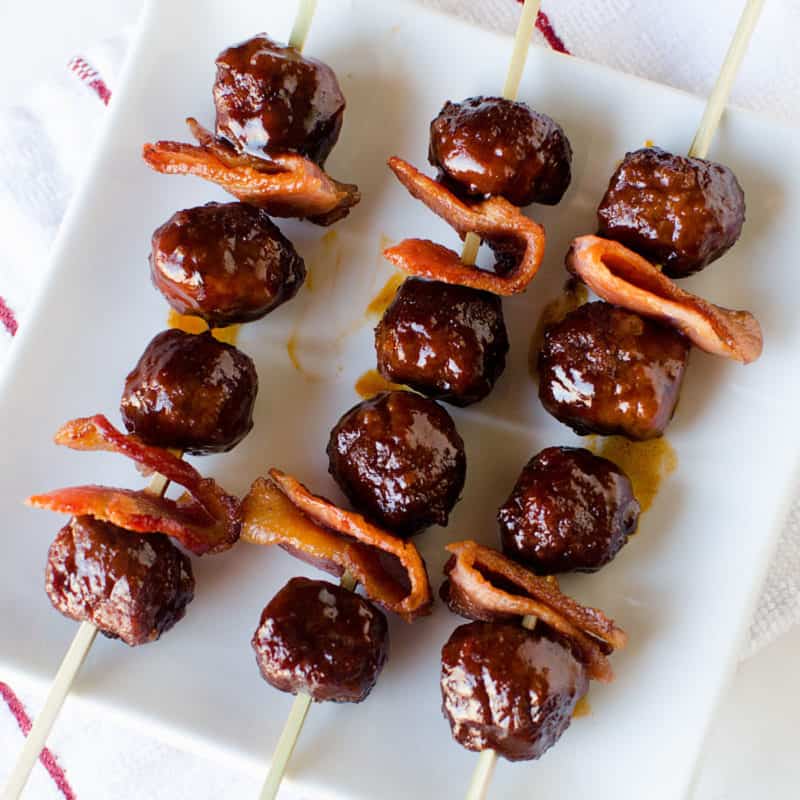 Do you need a yummy and meaty appetizer that celebrates the three B's of football season eats - bacon, barbecue, and bourbon? Cue these CrockPot Bacon Bourbon Meatball skewers featuring meatballs slow-cooked in a sweet and tangy barbecue, maple syrup, and bourbon sauce and skewered between strips of bacon.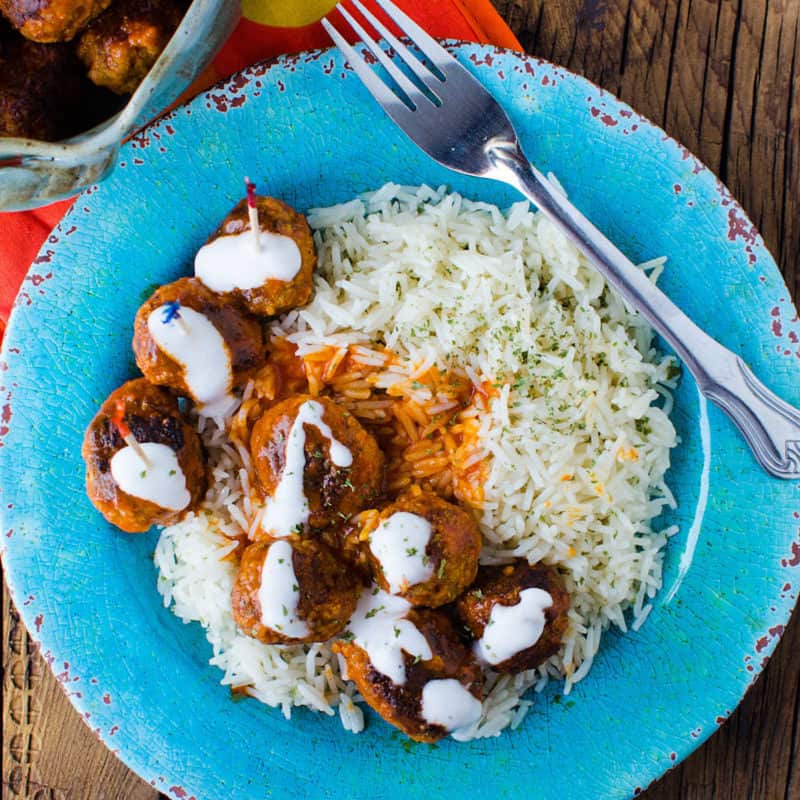 Chicken is a versatile protein that lends well to many flavors and cooking styles. This recipe has all the yumminess you love about buffalo wings, only in appetizer-friendly meatball form made entirely in your CrockPot.
Stick toothpicks in each meatball and place them on a platter for game day serving, or serve a few over rice as we did in the recipe post photos.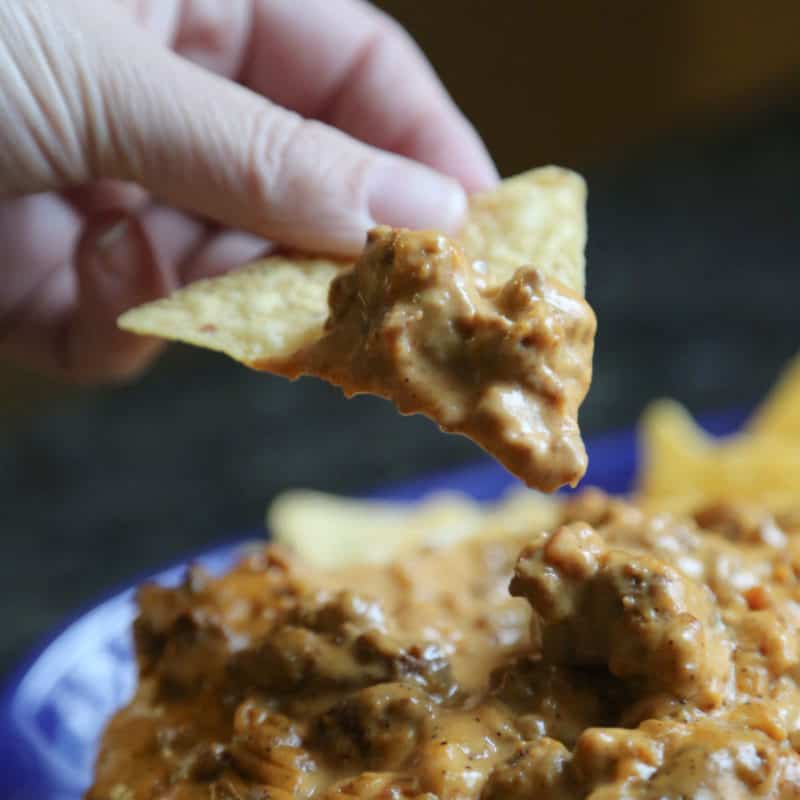 This meatatarian-approved queso dip proves that everything is better with bacon! It is similar to our copycat Chili's Queso Dip, but with more meat, so be sure to pair it with sturdy tortilla chips that can hold all the goodness without breaking!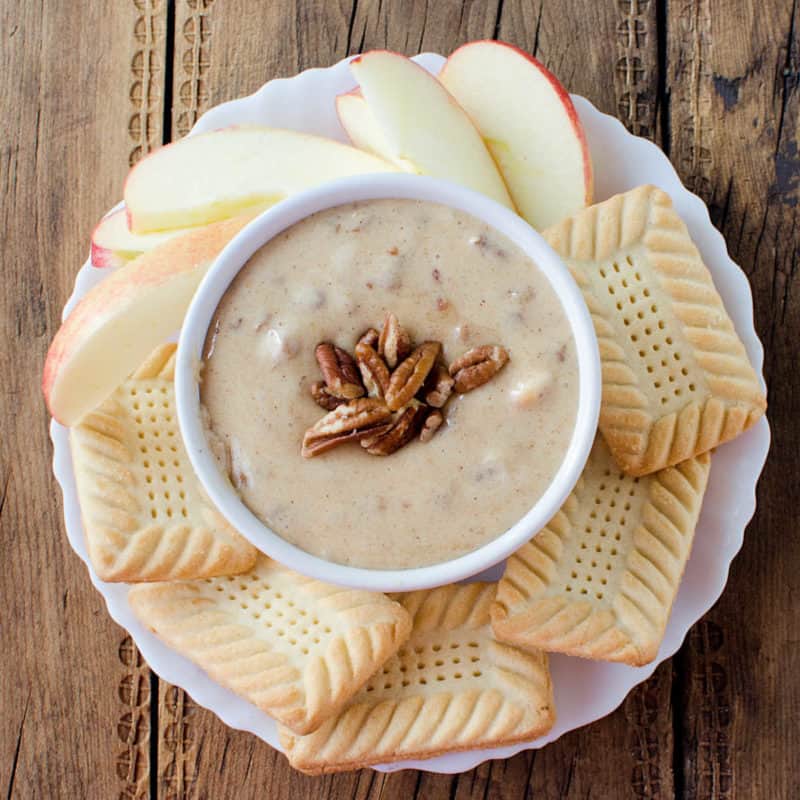 This slow-cooker dessert dip featuring chopped pecans, brown sugar, cinnamon, and sweetened condensed milk for texture proves that the CrockPot is a nifty countertop kitchen appliance capable of making more than pulled pork or soups. Pair it with apples, bananas, shortbread cookies, and cubed pound cake for a sweet charcuterie board that'll delight at holiday gatherings!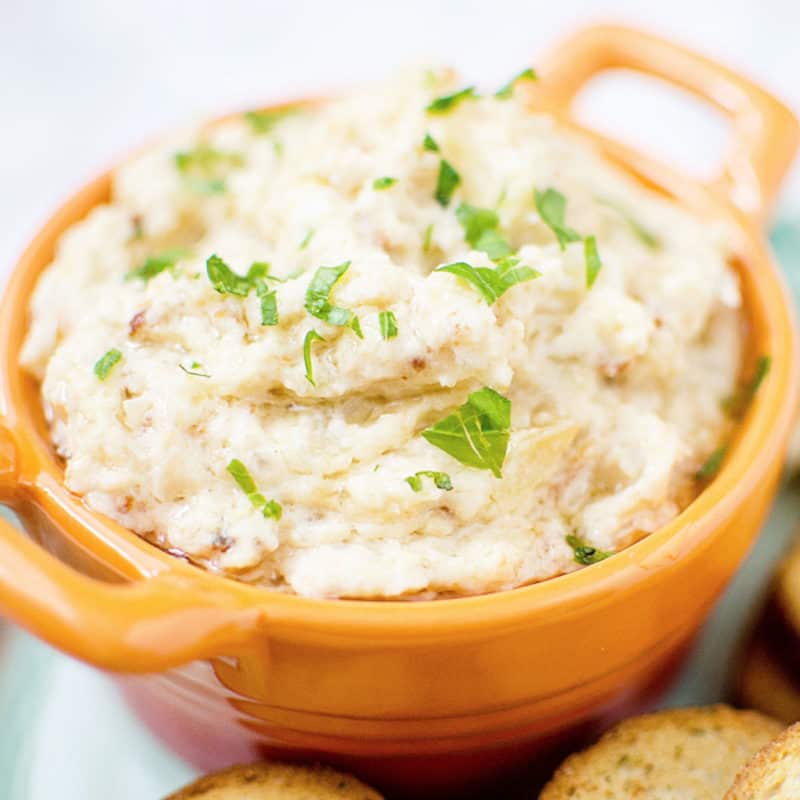 Let this easy-peasy, four-ingredient onion dip come to the rescue when you need to whip up a crowd-pleasing appetizer but have little time to hover over a stove or do laborious prep work. We like serving this CrockPot dip with toasted baguette slices or wheat crackers.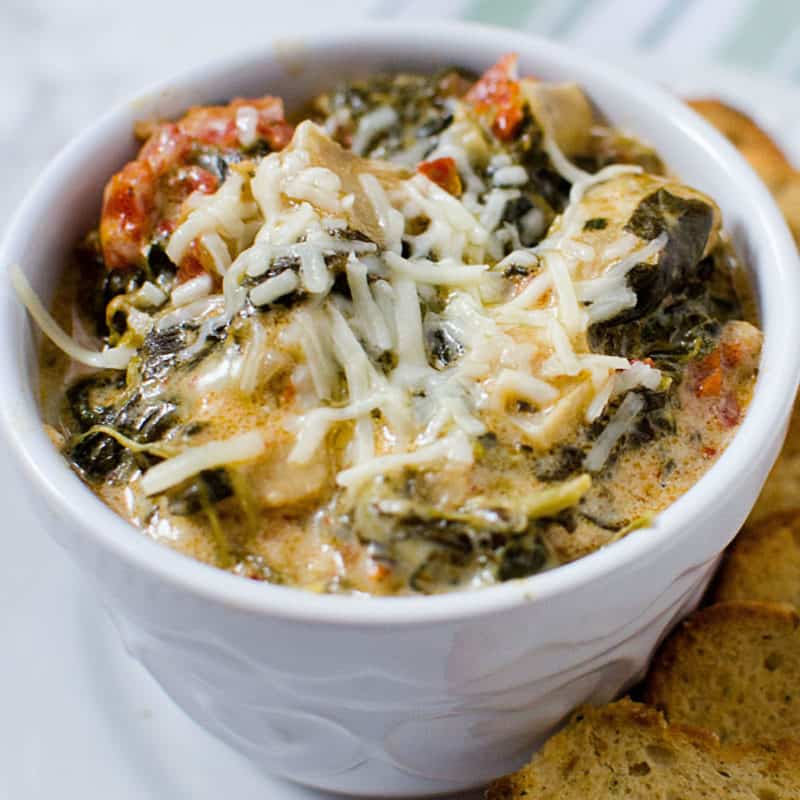 Are you craving a delicious, Italian-inspired dip for your next football party or holiday gathering? Look no further than this restaurant-worthy artichoke dip featuring tangy sun-dried tomatoes and melty mozzarella cheese.
Check out our CrockPot Spinach Artichoke Dip recipe for a version without sun-dried tomatoes if you prefer a tomato-free artichoke dip.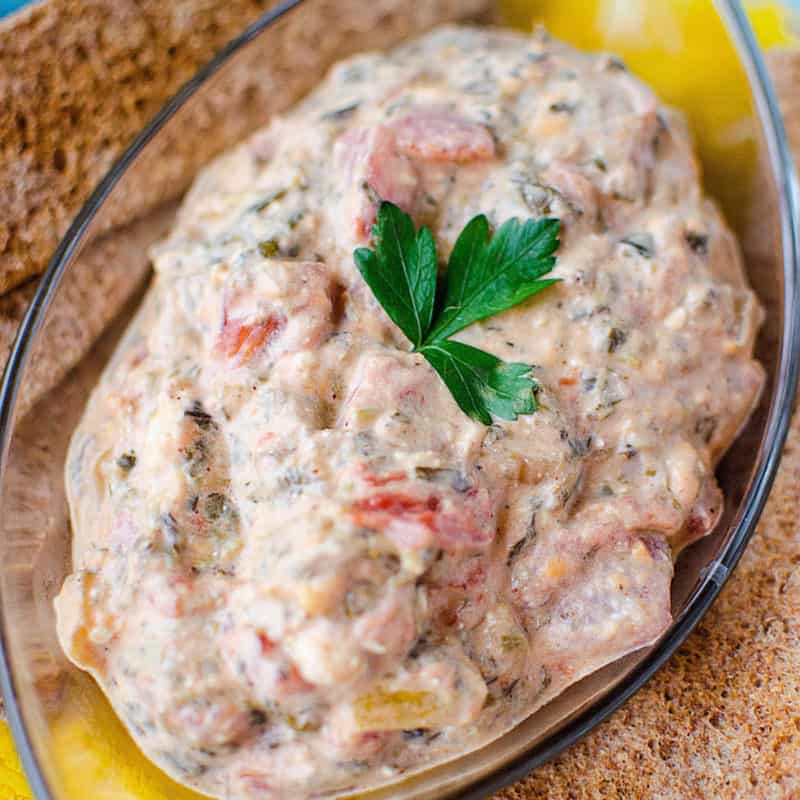 Take your spinach dip game south of the border with our CrockPot Mexican Spinach Dip! The Mexican flavors come from sweet peppers, green chilies, diced jalapeño, chili powder, and cumin, and you can infuse more Mexican flavor by swapping the shredded cheddar cheese with a Tex-Mex blend.
Tailgating parties are an excellent excuse to get the creative juices flowing in the kitchen and whip up some unique eats, even if the team we root for doesn't always win. This creamy sriracha, ranch, and cheddar dip recipe is fantastic for getting creative with any rotisserie chicken leftovers in your fridge, as it uses shredded chicken as the main protein.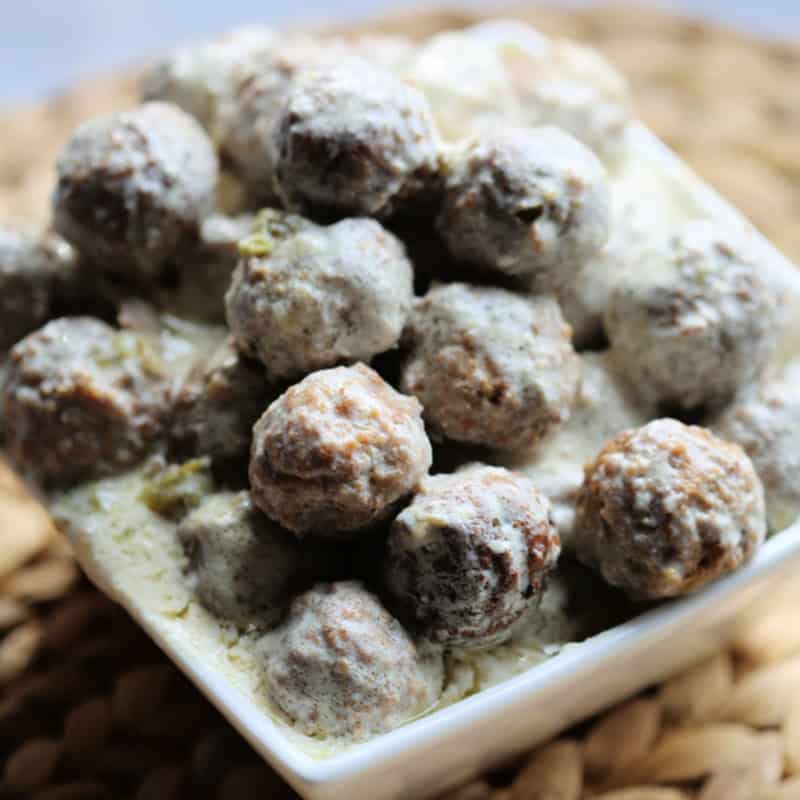 Swedish meatballs, traditionally made of seasoned ground pork and beef coated in a flavorful brown gravy, have become one of Sweden's most prominent culinary exports. Our semi-homemade version uses frozen meatballs for speed and efficiency but involves a scratch-made sauce made entirely in your slow cooker.
Black beans are the star protein of this CrockPot queso, making them vegetarian-friendly and an alternative to our meat-heavy dips. Make the recipe vegan by replacing the cream cheese and Velveeta with plant-based options. You can also use any thick and chunky salsa of your choice!
One of the best parts of CrockPot recipes is their set-it-and-forget-it format that allows you to spend less time in the kitchen, more time with your loved ones, and still plate some great eats for your guests. Cue this slow cooker chili cheese dip featuring zesty Rotel tomatoes and diced green chilies. Kick up the heat using a spicy salsa, a spicy Rotel variety, or both if you want an especially fiery dip!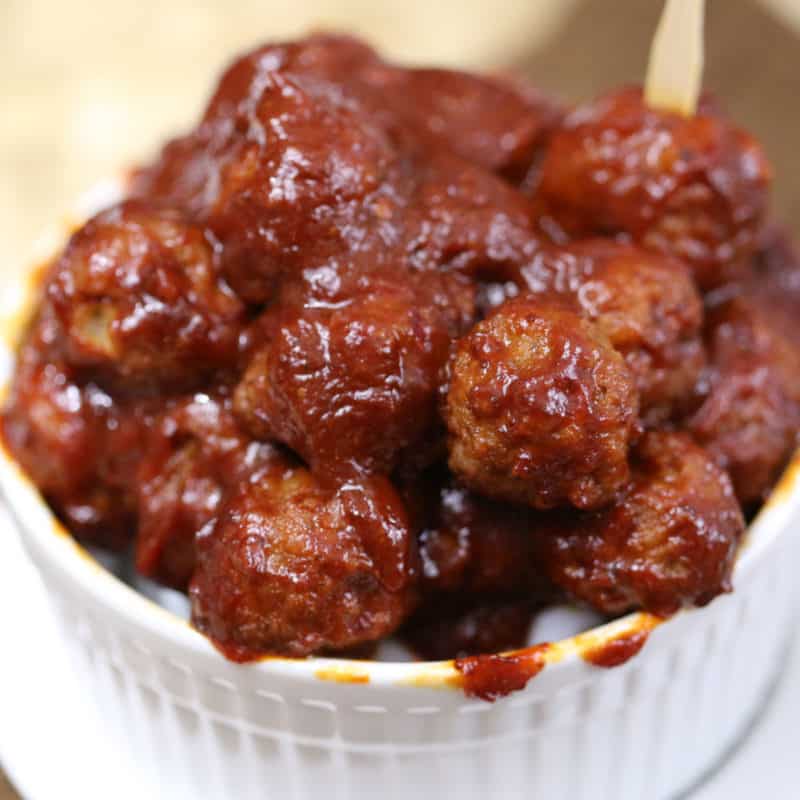 In this CrockPot meatball recipe, smoky chipotle peppers and sweet honey combine to create a blast of flavor in your mouth that you'll remember. Like our other meatball recipes, leftovers are fantastic in next-day meatball sandwiches or over a bed of fluffy rice!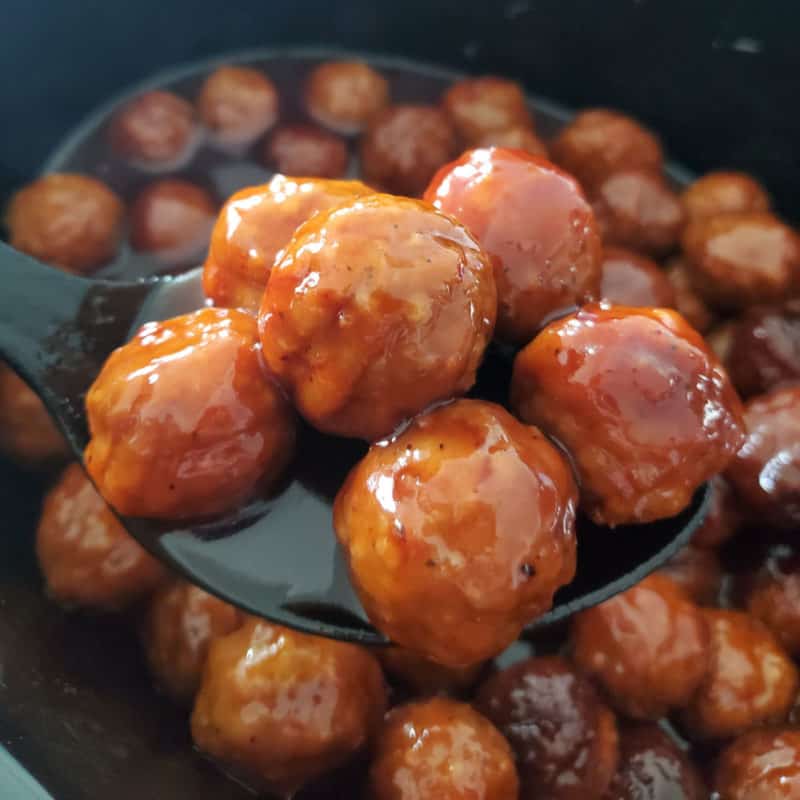 This slow-cooker grape jelly meatballs recipe has a special place in our hearts. A Safeway bakery employee shared it with us before our wedding, and we loved it so much that we made it for our wedding day reception!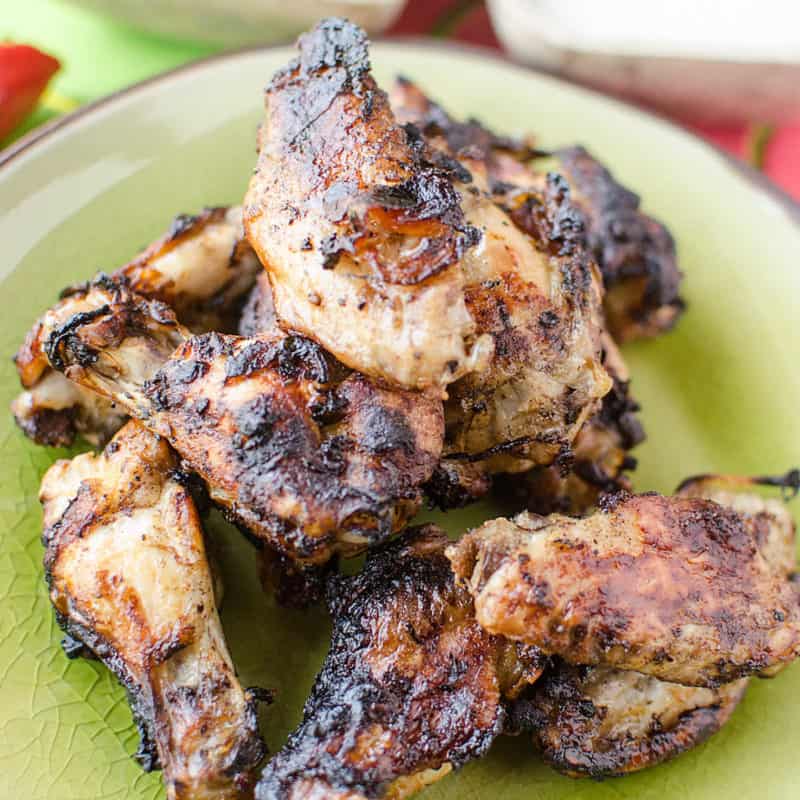 Long-time followers know I love conjuring creative ways to make delicious meals and appetizers with the CrockPot. Depending on how your local grocery store is set up, you may find the jerk sauce required for these CrockPot Jamaican Jerk Wings in the international aisle or the condiment section alongside the barbecue sauces.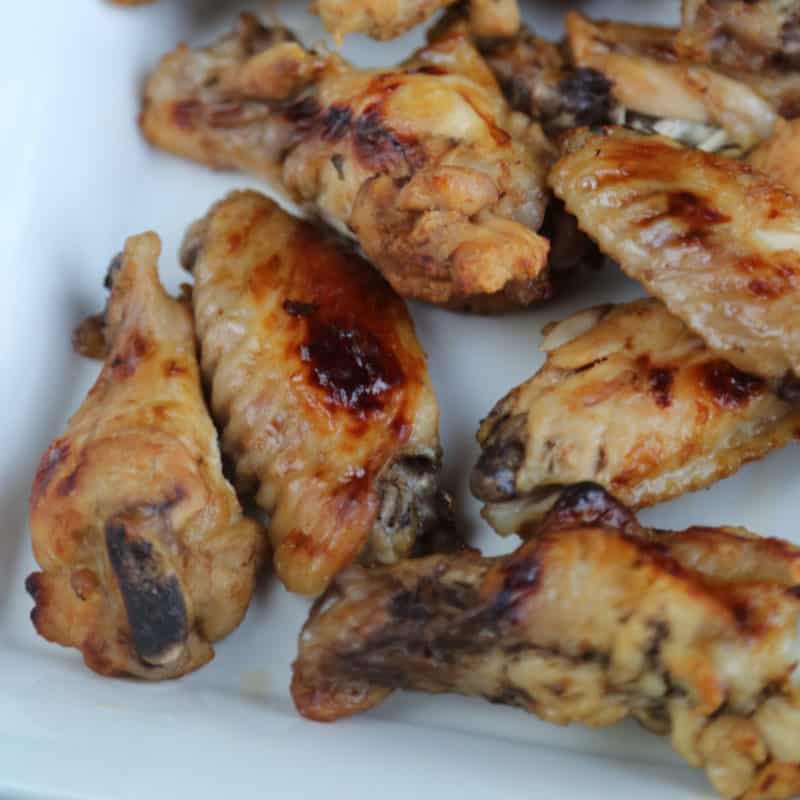 Like our other wing recipes shared on the site, this sweetly spiced version of our Jamaican jerk wings was a welcome diversion from the hamburger CrockPot recipes we found ourselves making like clockwork a few years ago - not that we love ground beef any less! As they munch away, your guests won't have to know that these homemade, slow cooker wings require only four ingredients.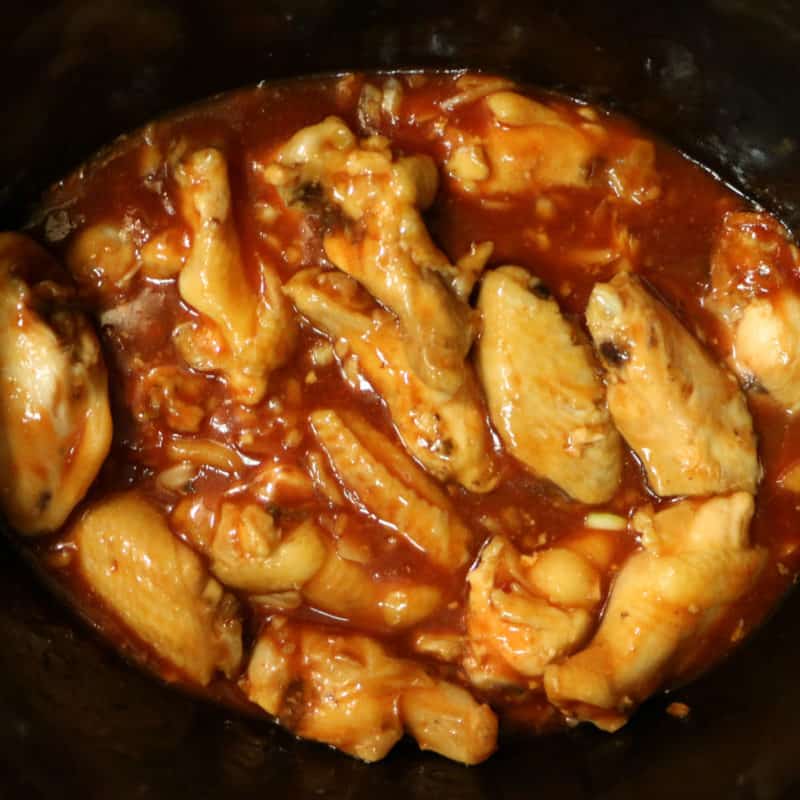 These CrockPot Honey Sriracha Barbecue Wings get their bold heat from Cha! By Texas Pete, my husband's go-to sriracha brand. Feel free to adjust the sauce level to your spice tolerance; go heavy-handed if you're not afraid of a zing, and lower it if you want the flavor but not as much spice.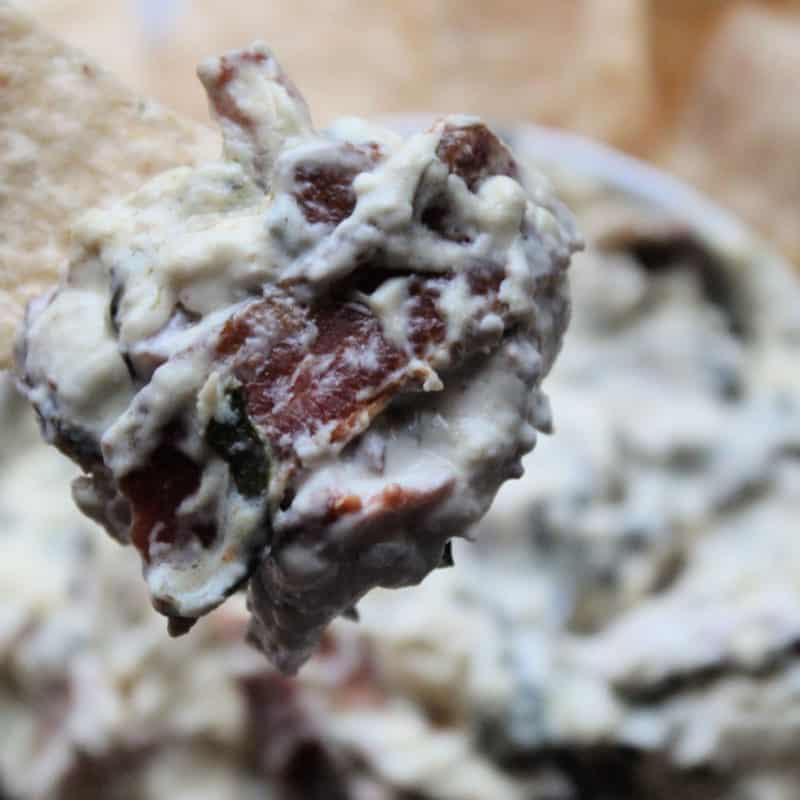 Here's a decadent take on classic spinach dip that blends meaty, crumbled bacon, and funky blue cheese and pairs fantastically with toasted baguette slices and crackers!
You can add chopped pecans for texture if everyone at your gathering can safely consume nuts. This recipe marked day two of our February 2014 Crockuary Challenge, which involved us diving headfirst into making 28 straight days of CrockPot recipes.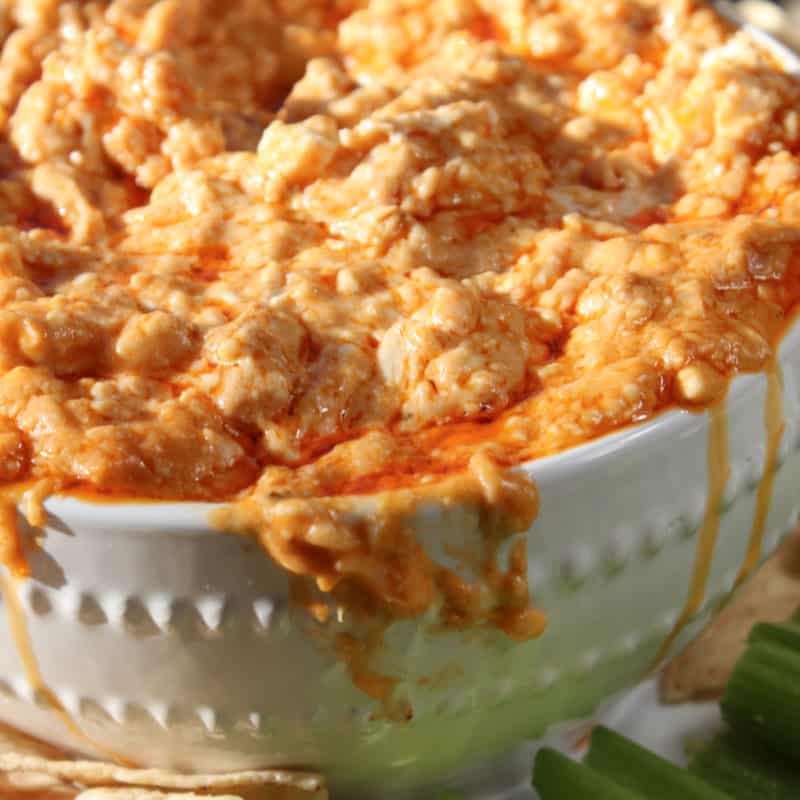 Like our Buffalo Chicken Meatballs shared earlier in the roundup, this recipe has your number if you want a yummy appetizer with buffalo wing sauce and chicken instead of beef. Don't forget the tortilla chips and celery sticks!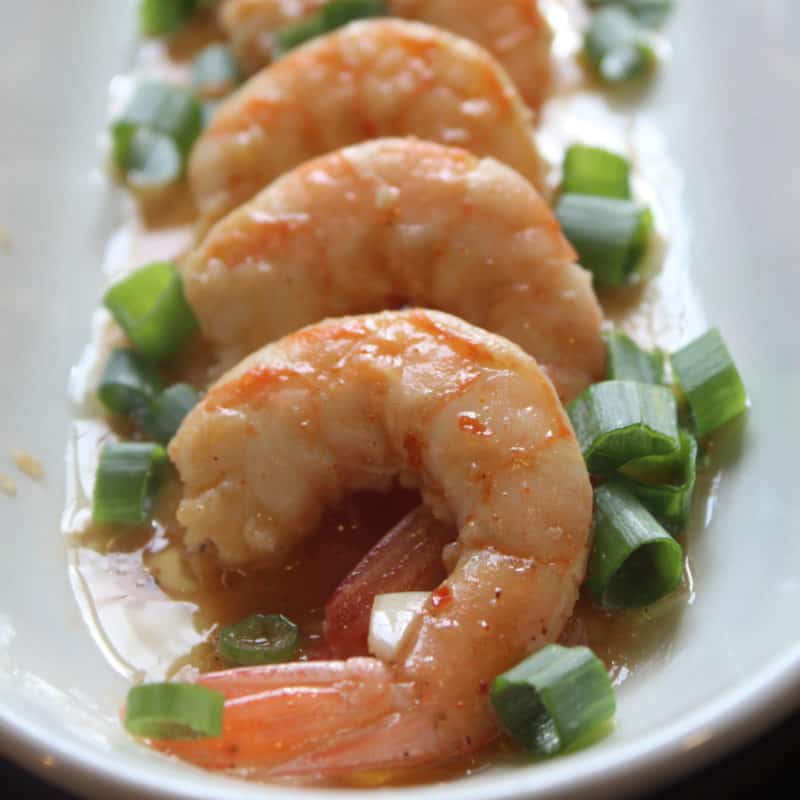 This recipe may be the only seafood appetizer in this collection, but its New Orleans-style barbecue sauce delivers all the flavor, making it a standout to remember. Use them as a topper for grits, pasta, or soup if you're not serving them as an appetizer. Garnish with green onion.
Recipe Tips
Printable recipe card instructions are available in each recipe.
Nutrition information, including calories, protein, calcium, carbohydrates, fiber, vitamin c, potassium, cholesterol, sodium, trans fat, monounsaturated fat, polyunsaturated fat, and more, will vary depending on the products used.
Great Recipe Collections
Ground Beef Crockpot Recipes - Easy Ground Beef Crockpot Recipes perfect for every occasion! From family dinners to potlucks these ground beef recipes are perfect!
Bisquick Recipes - Everything from breakfast to snacks, to comfort food, and more! All of these recipes with Bisquick are made with simple ingredients and are quick and easy recipes!
Easy Lemon Desserts - Pucker Up for These Delicious Lemon Desserts! They are the perfect spring and summer sweet treat.
Cherry Pie Filling Recipes - These cherry pie filling recipes, which range from Crock Pot favorites to boxed cake mix treats, are made instantly with ruby red cherry pie filling in a can, but they can also be made with any quality pie filling you have.
5 ingredient or less dessert recipes - All the recipes in this collection are made with five or fewer ingredients, ensuring you're never more than a few steps and ingredients away from sweet treat bliss.
Easy Dump Cake Recipes - including crockpot dump cakes and oven-based dump cakes! These are the perfect potluck and holiday desserts.
Ginger Beer Drinks - Great ginger drinks to pair with these crockpot appetizers.
Do you love recipes? Check out our copycat recipes, dessert recipes, and our CrockPot Recipes.
Follow Tammilee Tips on MSN, Facebook, Instagram, and Pinterest, for all of our recipe posts.