When it comes to crock pot recipes I feel like the one you always have to make each year is Crock Pot Chili! There is just something so good about coming home from work, shoveling snow, running errands or any other thing that pulls you from the house and then you open the door and you smell the delicious slow cooker crock pot chili cooking and life is better!
You know that you can shed your cold weather clothes, change into comfy clothes and curl up on the couch with a hot bowl of chili. YES PLEASE! I also love serving these crock pot chili recipes during football parties. Don't get me wrong I have crockpot appetizers going too but a hot bowl of chili is just so filling and easy to make.
We like slow cooker chili so much that we have over 10 types of chili on the blog as I type this! I am sure by the time we get to winter again this number will continue to increase.

Slow Cooker Crock Pot Chili Recipes
First, we have to talk about this Spicy Crock Pot Chili that is so good but does have a bit of a kick. Ground beef and bacon are the meat base to this chili recipe and then, of course, you have jalapenos and some more spices to make it spicy. You can up the spice level or calm it down depending on how you feel about spiciness. John is a big fan of spice and I am more of a ketchup girl. Lol, maybe a bit of medium salsa and that is spicy enough for me.
I personally love this Vegetarian Crock Pot Chili Recipe. It is super easy to make, incredibly filling and you control if you want it to be spicy or not. While it does have some chili seasoning in it, you can easily double it or triple it or leave it out depending on your tastes in spices.
This next recipe is one that seems to surprise people when they first read the title. I am not sure why but I feel like Beer Chili is a good thing. This Slow Cooker Beer Chili Recipe is made with dark beer to give it a rich flavor. I have been thinking about making it with a stout or heartier beer to see how it turns out. Or maybe going the other direction and trying it with a light lager to see if I could make a lighter summer chili recipe. hmmm, so many choices.
This Crock Pot Mexican Chili actually reminds me of an appetizer recipe more than a soup or stew-like chili recipe. I really like how meaty it is and that you can easily dish it out with tortilla chips if you want to. I love using the scoops chips to fill them with meaty chili goodness. This is a great chili recipe for football parties or events. Super filling and fun to eat.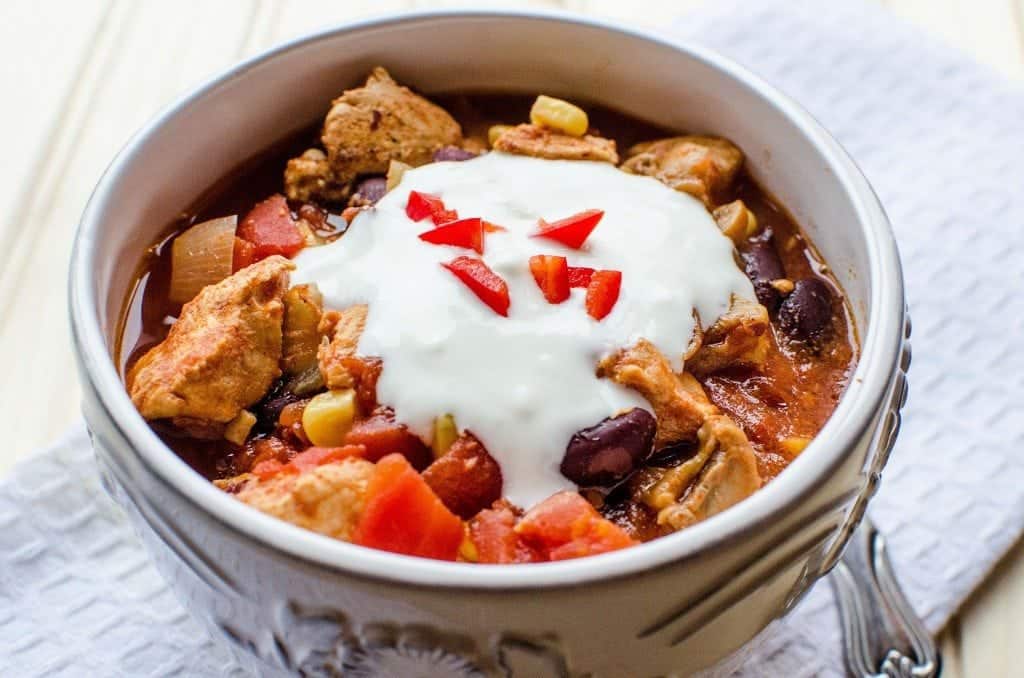 If you prefer chicken over beef in your chili check out this white chicken chili crock pot recipe! This is a great recipe for family members that prefer chicken over beef in their chili. It is filled with beans, chilis and a ton of great spices. But don't let the ton of spices hold you back from making this recipe! It is super easy to make and tastes so good.
We also have this Southwest Chicken Chili Recipe that is super delicious! Oh hello yum!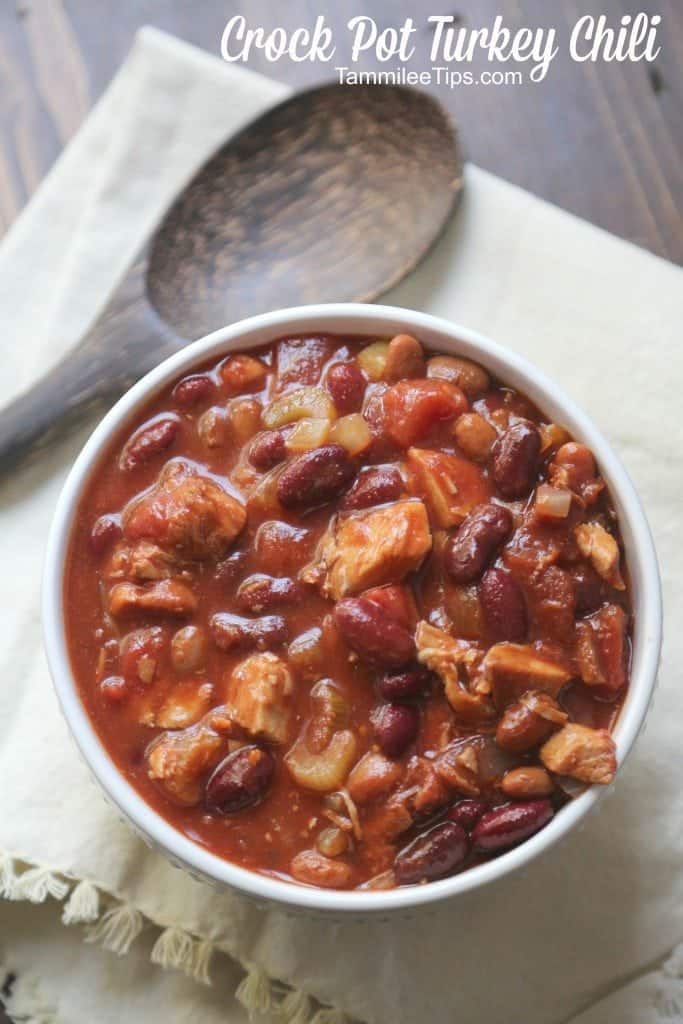 Another non-beef based chili is this turkey chili crock pot recipe! Our neighbor can not eat beef and gets tired of always eating chicken so I made this turkey chili recipe for her. She loved it and took all the leftovers home with her to eat for the rest of the week. I should probably surprise her with another crock pot full of this turkey chili soon.
If you are looking for a lighter chili recipe check out this crock pot vegetable chili. I made it with vegetable stock so it was vegetarian but you can easily make it with chicken stock if you want to add that flavor to the chili.
I know this recipe isn't technically chili but I feel like it is sort of a cousin of chili so I figured I would share it. LOL! Crock Pot Chili Mac and Cheese....so sort of chili, well at least it has chili in the name. Same thing with this Crock Pot Chili Cheese Dip...at least it has chili in the name so that sort of counts as chili...right!
Best Slow Cooker Crock Pot Chili Recipes
Crockpot Hot and Spicy Chili
Southwest Crockpot chicken chili
Crockpot Turkey Chili
crockpot Vegetable Chili
Crockpot Spicy Chicken Chili
Crock Pot Chili Mac and Cheese
Crockpot Beer Chili
Crockpot Vegetarian Chili