Imagine sitting in a room waiting for People Magazines World's Most Beautiful Woman to arrive.
Are you feeling a bit anxious, excited, overwhelmed, and nervous and every other emotion at the same time? If you answered yes that is exactly how I felt last week waiting for Gwyneth Paltrow to arrive for our interview.
I am sitting in a room with 24 other bloggers waiting and then the door opens! In walks Gwyneth Paltrow and she is beautiful!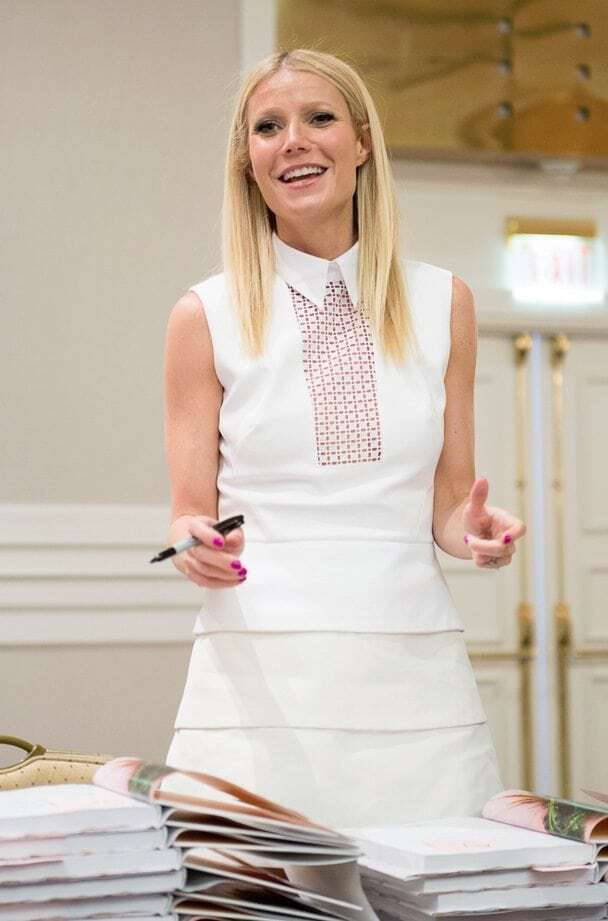 Photo credit - Dear Crissy
Gwyneth Paltrow Iron Man 3!
We had the opportunity to interview Gwyneth Paltrow and talk about her roll in Iron Man 3. I have to start off by saying that going into the interview I was not sure how it would go. Would she be really robotic in her answers? Would she be really uppity and look down on us? All of these questions and more were going through my head as we started the interview.
I am so happy to say that Gwyneth Paltrow was amazing! I was so impressed with how down to earth and fun she was to talk with. I had a note pad ready to write down her responses and notes during the interview. At the end of the interview, I looked down and my paper was blank. I was so into the conversation and how engaging Gwyneth was that I did not write anything down. I simply sat and soaked up the moment as best I could. The interview felt like talking to a girlfriend you had not seen in a while. She was incredibly open about her family, life, food choices and her love of the Iron Man movies!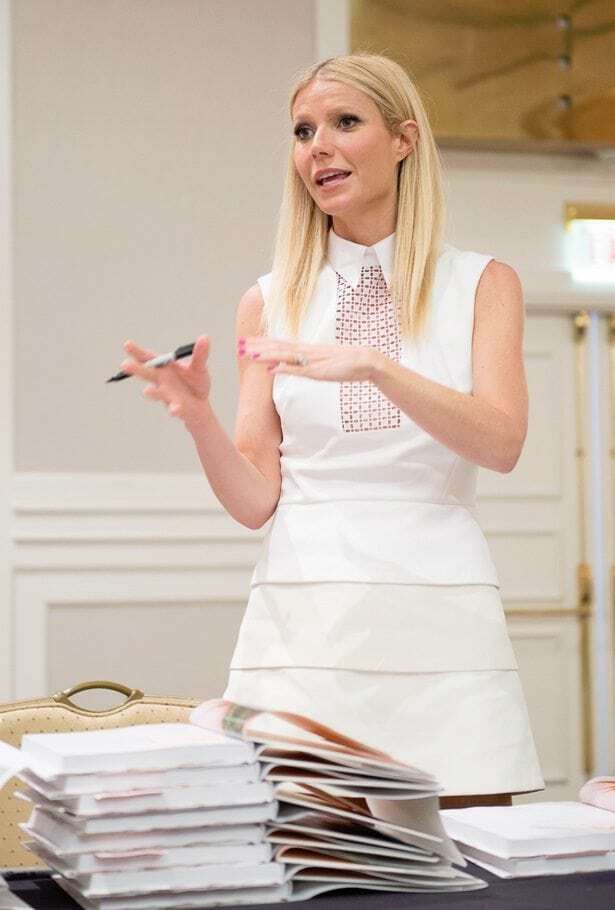 Photo credit - Dear Crissy
One of my favorite moments during the interview was when Gwyneth was asked about her favorite moments on the set of Iron Man 3. She instantly told us a very funny story about having her kids on the set with her.   You could see how excited she was to share with us a wonderful family moment that happened on set.  She told us how her kids learned to drive a golf cart on set. They had so much fun being on the set.
One moment that Gwyneth loved was walking out on set wearing the Iron Man 3 costume.  Her son was on set and he was in awe that his Mom was wearing the suit and was going to be in the movie in the suit. While she was telling us the story Gwyneth's face lit up in excitement. You could tell how happy she was that her son was on set and they got to share that moment together.
She is also a goddess Mom now because she has a Pepper Pots Lego figurine which her kids love!
One thing I was struck by during our interview was how personable and real Gwyneth Paltrow was. When asked how it felt to be chosen as People Magazines Most Beautiful Woman in the world she told us she thought it was a joke. She had the feeling that she was back in school and a bully was playing a trick on her. It is so refreshing to hear from a woman who is amazingly beautiful and highly accomplished talk about how cool it was to be chosen and how shocked she was.
Gwyneth was really excited to show how strong Pepper Potts is in the new Iron Man 3 movie. Gwyneth even did her own stunts and loved them. This was the first time Gwyneth had done stunts and she was so excited to do them.  When asked if we would see her in more action films Gwyneth responded that she would really like to do more action films. She was a bit worried that she might be too old to start them now.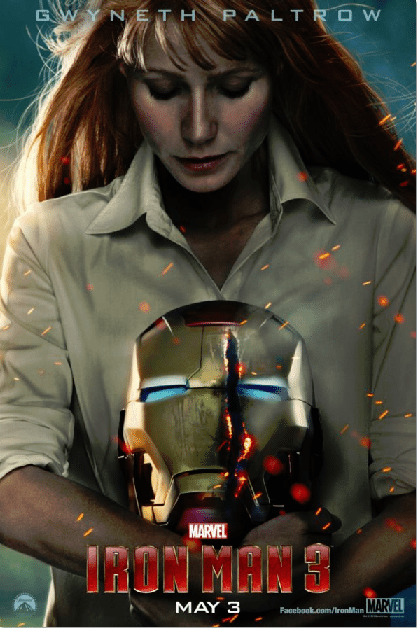 When asked what it was like to work with Robert Downey Jr she smiled and told us it was so much fun! Gwyneth described Robert as being incredibly spontaneous, a mad genius improviser who really keeps you on your toes.  She talked about how each of the actors prepares for the Iron Man movies in a different way. Jeff Bridges on the first movie had binders of research that were underlined and highlighted with graphs.  Robert would come on set and rip up the script and tell everyone they were going to do something different. She said that Jeff Bridges would be dying after he had memorized everything. She mentioned how interesting and different it was to be on the Iron Man 3 set. She said during the Iron Man 3 filming Robert Downey Jr was not ripping up the scripts because the movie and screenplay were really good.
Who knows maybe in the next few years we will see a Rescue movie starring Gwyneth Paltrow as Pepper Potts! In the Marvel comic books, Pepper gets her own suit and becomes a character names Rescue. It would be so amazing to see a strong female superhero on screen and who better to play the role than Gwyneth Paltrow. She is a super Mom who cooks with her kids, creates amazing cookbooks, is genuine and amazingly beautiful inside and out. Here's hoping that in the future we see Gwyneth in a silver and white superhero costume showing the world how strong and amazing she is!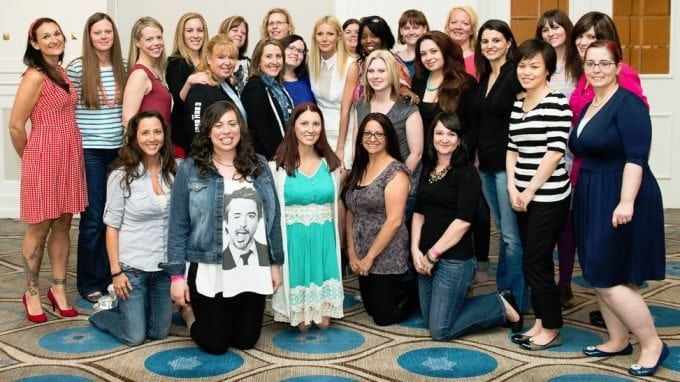 A huge thank you to Gwyneth Paltrow for taking the time to meet with us and sharing your personal stories! Here is a wonderful photo that Gwyneth took with all of us prior to leaving for the Iron Man 3 premiere. Can you believe she took the time to meet with us just hours before walking the red carpet at the Iron Man 3 premiere!
Additional Disney/Marvel Articles
Ralph Breaks the Internet Premiere
Thank you to Disney for providing me with the opportunity to interview Gwyneth Paltrow. All opinions expressed are my own.