How to cook Frozen Fish Sticks in Air Fryer so they turn out hot and crispy! You will not believe how quick and easy it is to air fry fish sticks.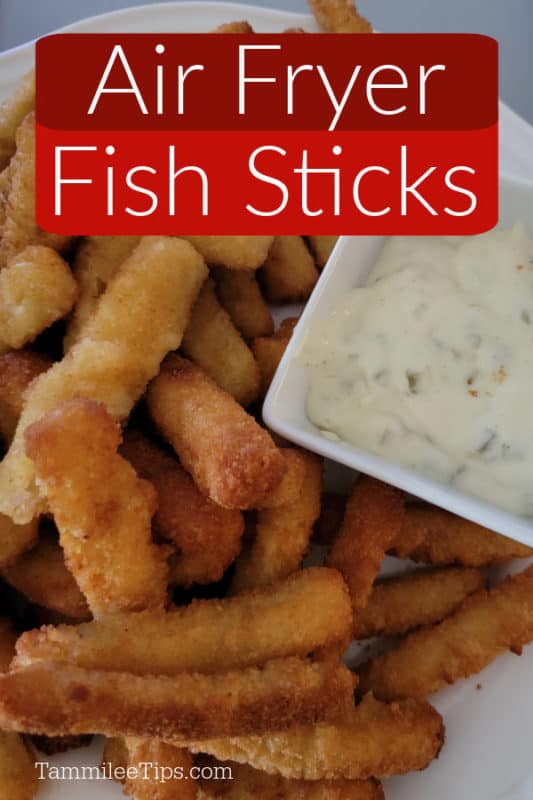 How to Cook Frozen Fish Sticks in Air Fryer
I have mentioned a few times that my husband's nephew from Alabama spent time with us this summer working in the kitchen with me and exploring national parks. I quickly learned while he was here that teenagers can eat a LOT of food. LOL
We spent a lot of time working on air fryer recipes and making sure they worked multiple times. I wanted to make sure that we tried different air fryers and cooking times to get the best air fryer recipes possible.
When it came to air frying fish sticks I had a willing volunteer to eat all of them. Though one night he said he was starving and to make up 2 batches of fish sticks. I have to tell you that perception of just how many fish sticks that did not compare to the reality of how many there were on the plate.
John's nephew was maxed out on breaded fish sticks! LOL! He looked at me with awe at just how many we ended up making. He did a valiant effort at trying to eat them but could not get through all of them we made that many.
It is a good thing we didn't make the Air Fryer French Fries we had talked about making that night too. We have so many frozen food air fryer recipes coming up to share with you.
We tested all the things we could get our hands on to see how they cook in the air fryer.
Cooking fish sticks in the air fryer saves time, energy, and you don't have to heat the house up with the oven.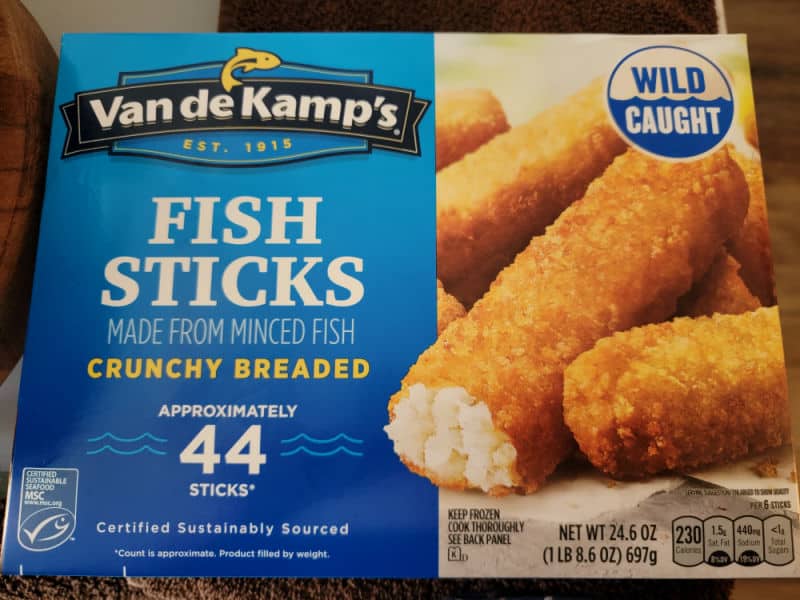 Ingredients
Frozen Fish Sticks
Equipment Needed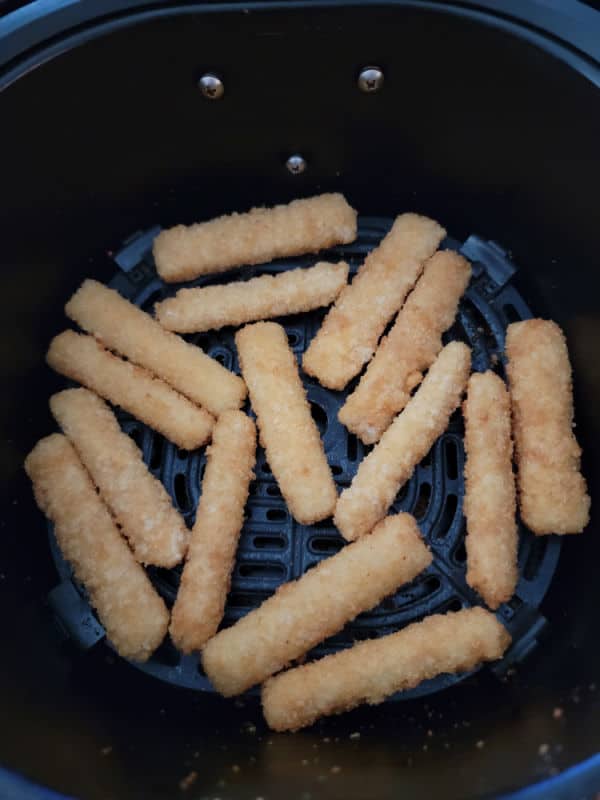 Recipe Tips
We do not preheat the air fryer for this recipe. Some recipes say you need to preheat your air fryer to 400 degrees but we honestly skipped this step.
Every air fryer varies in how hot it cooks. Make sure to check your fish sticks to make sure they don't burn.
We do not use any cooking spray or oil with this recipe.
Make sure to spread the fish sticks in the air fryer basket in a single layer.
We make these in an air fryer basket. If you are using an air fryer stove make sure you use the middle rack and set the oven to air fry.
Cook times will vary depending on the air fryer being used.
Don't forget to flip the fish sticks halfway through the cooking time to make sure they evenly cook.
Air fryer frozen fish sticks are a great snack, meal, or fun appetizer with dipping sauces.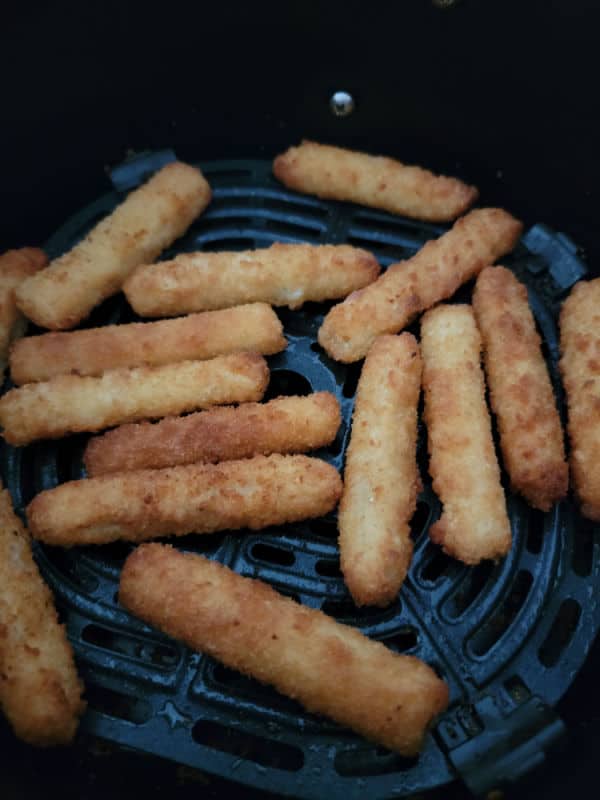 Great Air Fryer Recipes
Frozen Potato Skins in Air Fryer
Do you love recipes? Check out our copy cat recipes, dessert recipes, and our Crock Pot Recipes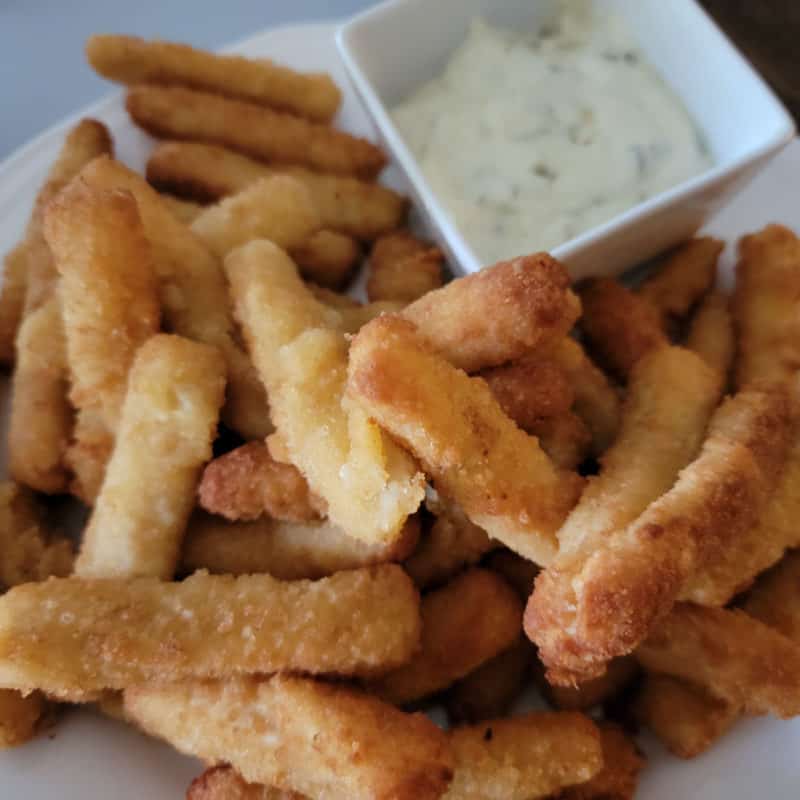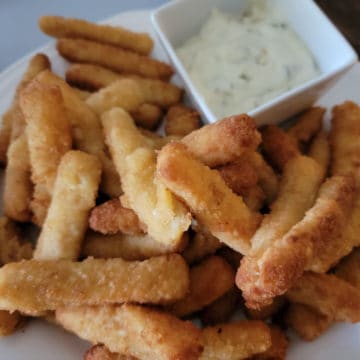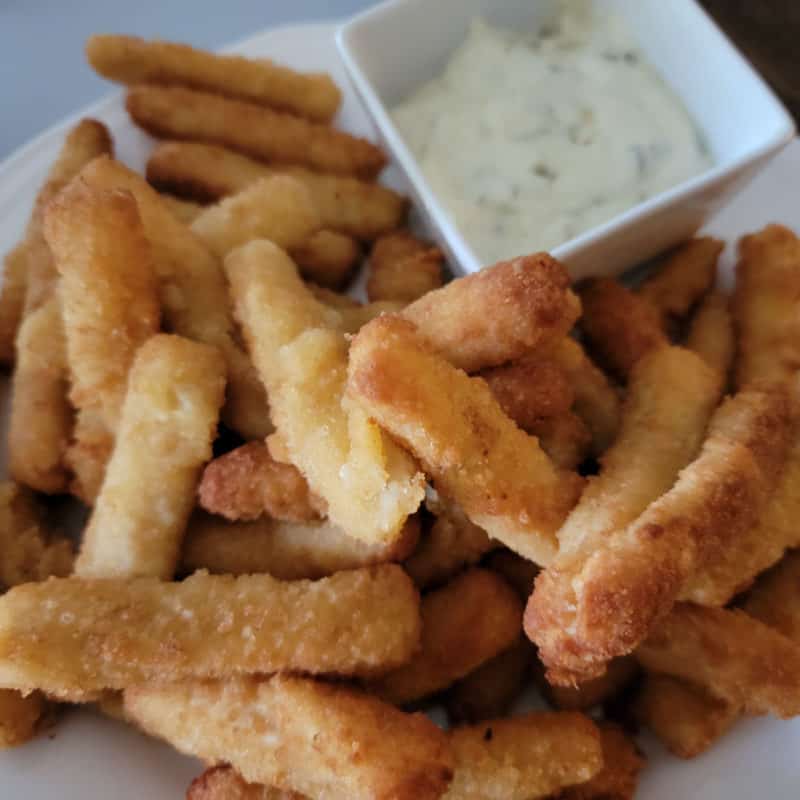 How to Cook Frozen Fish Sticks in Air Fryer
How to Cook Frozen Fish Sticks in Air Fryer in minutes! Hot and crispy breaded fish sticks without deep frying them.
Print
Rate
Instructions
Evenly spread breaded fish sticks in air fryer basket.

Air fry at 400 degrees for 8 minutes, shake the basket to flip the fish sticks

Air fry at 400 degrees for an additional 2-5 minutes until hot and crispy.
Nutrition
Nutrition Facts
How to Cook Frozen Fish Sticks in Air Fryer
Amount Per Serving
Calories 1
Calories from Fat 9
% Daily Value*
Fat 1g2%
Cholesterol 1mg0%
Sodium 1mg0%
Potassium 3mg0%
Protein 1g2%
Calcium 1mg0%
Iron 1mg6%
* Percent Daily Values are based on a 2000 calorie diet.