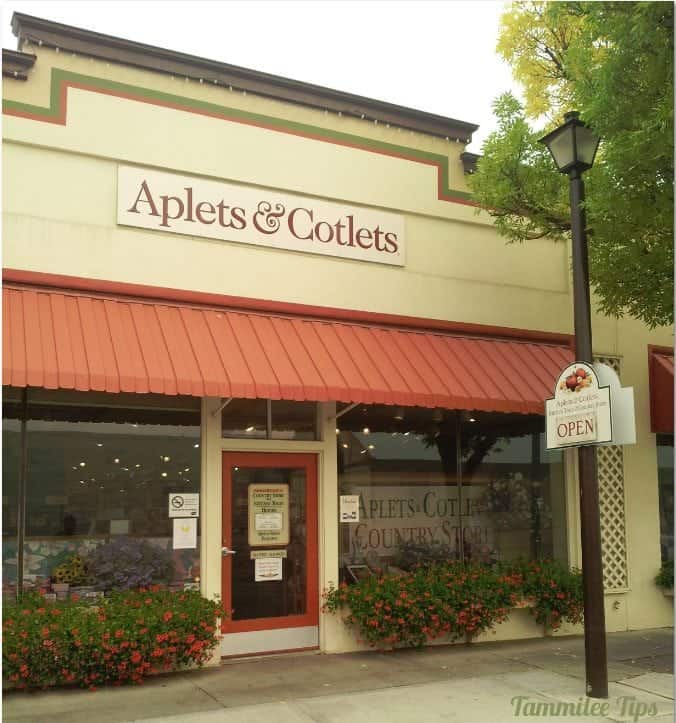 John and I took a trip to Leavenworth, WA to celebrate our 4 year wedding anniversary. On our way to Leavenworth we had to stop in Cashmere and visit the Liberty Orchards store and factory. This is one of our favorite stops when we head to Leavenworth. The Liberty Orchards factory and store is filled with unbelievable yummy goodness! My Parents drove to Leavenworth with us on their way home and had to stop in and pick up some treats. My parents are huge fans of Aplets & Cotlets. Growing up my Mom would treat herself to a box and savor each one of them.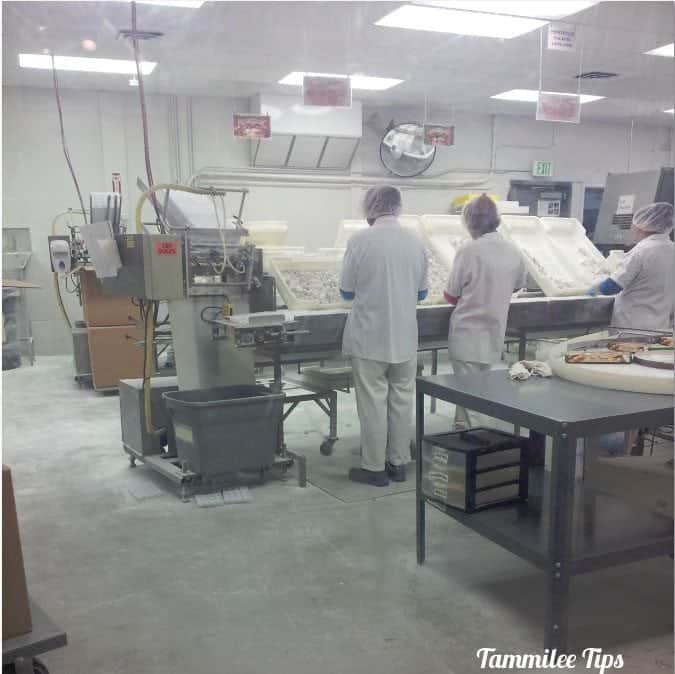 When you visit the Aplets & Cotlets store in Cashmere you can take a factory tour and see how their candies are made. We peeked in the factory door and watched them make candies for a while. The tour looks fascinating. There is a video on the Aplets & Cotlets website that shows how they make the candy if you are unable to visit Cashmere.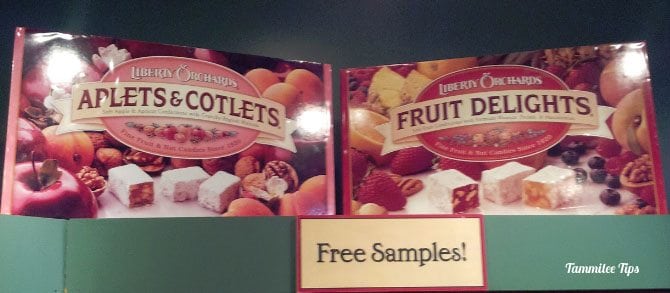 If you have never had a Aplets & Cotlets you can try a sample for free while visiting the store and factory. They had a variety of flavors available to sample while we were there.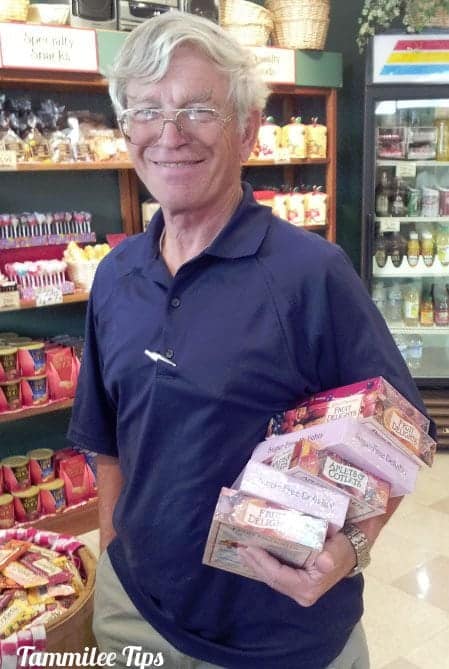 My Dad was incredibly happy to be at the Aplets & Cotlets store. As a diabetic he loves that they make sugar free versions of their candies and they taste amazing. He stocked up while we were at the store to make sure he had more than enough. We picked up some amazing Liberty Orchards Black Raspberry Seedless Preserves. Oh my goodness I am pretty sure I could eat this preserve with a spoon. I can't wait to spread it over toast, vanilla ice cream and eat it straight from the jar. I feel like I should have picked up a few more jars of it. It is so good it is not going to last very long. I am going to try and savor each spoonful.
Liberty Orchards and Aplets & Cotlets is located in the heart of Cashmere, Washington. There are great signs along the highway showing were to turn on Aplets Way. The factory and store is well worth turning off the highway and taking a few minutes to visit. We stop every time we are near Cashmere and see what new and amazing products they have in store.