During our visit to Sanibel Island, we had the chance to visit Ding Darling Wildlife Refuge a couple of time. I have to say this is a MUST DO for anyone visiting the area!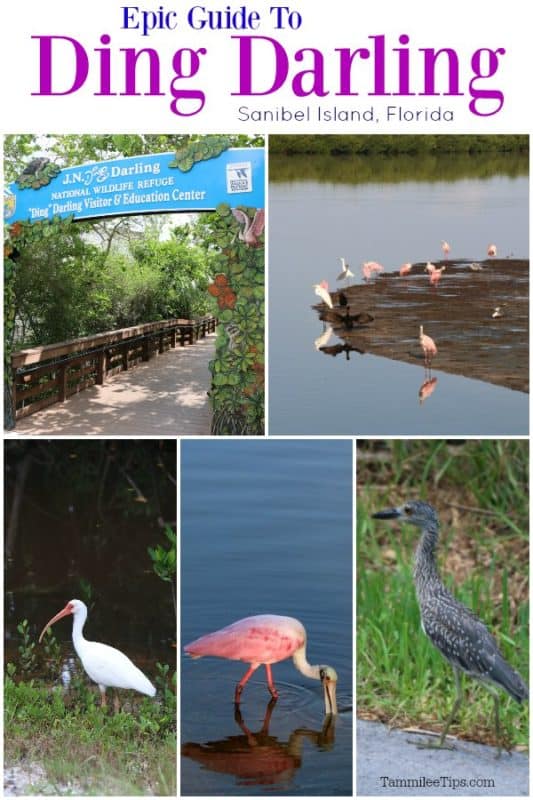 Ding Darling Wildlife Refuge - Sanibel Island, Florida
The refuge is amazing! You will be in total awe of the number of birds you see as you drive along the driving trail. It is crazy when you come around the corner and there are a ton of bright pink Roseate Spoonbills just waiting for you.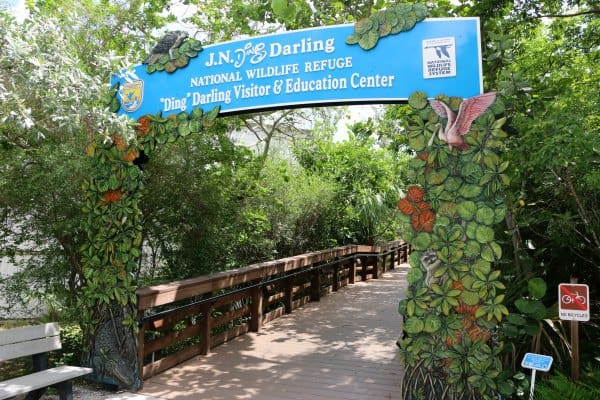 There is a great educational center at the beginning of the refuge! There are wonderful displays that are great for all ages. They have hands-on educational displays with a ton of easy to understand information. One recommendation is to make sure and meet Ranger Becky if she is working while you are there. We had the chance to take a tour with Ranger Becky and she is truly a fountain of knowledge about the area.
She does interpretive and kids programs at the park. While we were there she showed us a ton of wildlife that we might have missed walking down the trail. I almost teared up at one point during our visit. We were standing in the educational center and one of Ranger Becky's students came to visit her.
She was so excited to see Ranger Becky and give her a hug she was shaking. She couldn't wait to tell Ranger Becky all about the wildlife she had seen and how much she remembered from her classroom visit. It was so cool to see a kid that excited about nature and talking with a Park Ranger!
One tip we have for your visit is to make sure that you wear bug spray and bring it with you. The mosquitoes and No See Um Bugs are prevalent in some areas of the refuge since it is right next to the water. We forgot our bug spray one morning and lets just say we paid for it big time!
Some visitors were these mosquito net hats or body nets when they are taking pictures to protect themselves from the bugs. These would be great if you plan on staying in one spot and taking pictures for a while They are definitely on our must-buy list for our next trip.
You can easily stand in one spot and take pictures of amazing birds for hours.
Keep an eye out for bobcats and alligators in the park. They are frequent visitors along with dolphins and manatees.
The Ding Darling Refuge has both fresh and saltwater areas so you have a diverse mix of wildlife present at the park.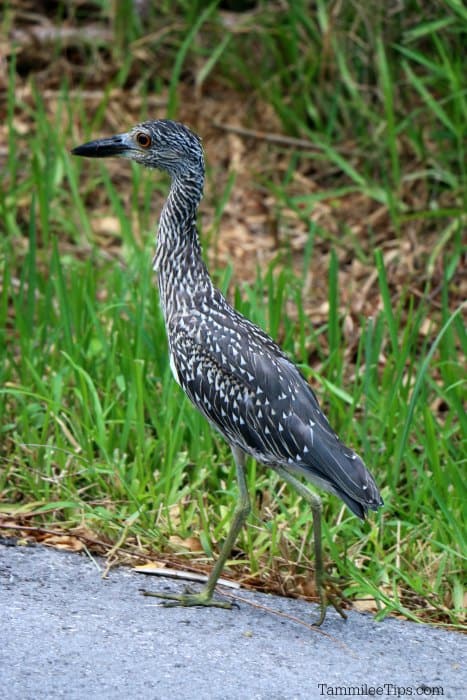 Ding Darling Tram Ride
There is a Ding Darling tram ride that runs a couple of times a day that has a naturalist on board. We did not have a chance to take the tram ride but we heard great things about it.
The naturalists have to go through rigorous training before they are able to lead a tram ride. This is a great way to get an education and not have to worry about driving through the park.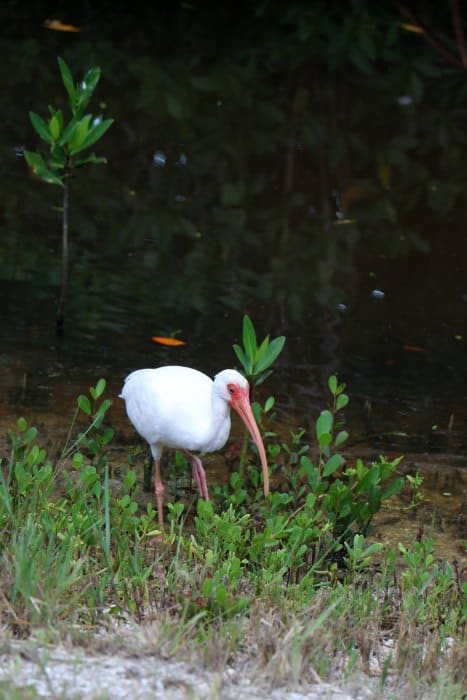 Ding Darling Wildlife Refuge Travel Tips 
~ Pack your water bottle for your visit. The refuge does not sell bottled water on site. They do have a water bottle refill station and foldable water bottles for sale in the store
~ Wear bug spray and bring it with you!!!! I can not put enough exclamation marks on this to really make sure to convey this message!
~Bring binoculars to get great views of the birds
~Don't forget your camera! There are so many things to take pictures of
~It is $5 cash to drive the autoroute or $1 for bikes or pedestrians.
You can find out more about Ding Darling by checking out their website, Facebook page, and YouTube channel. They have great videos on their YouTube channel!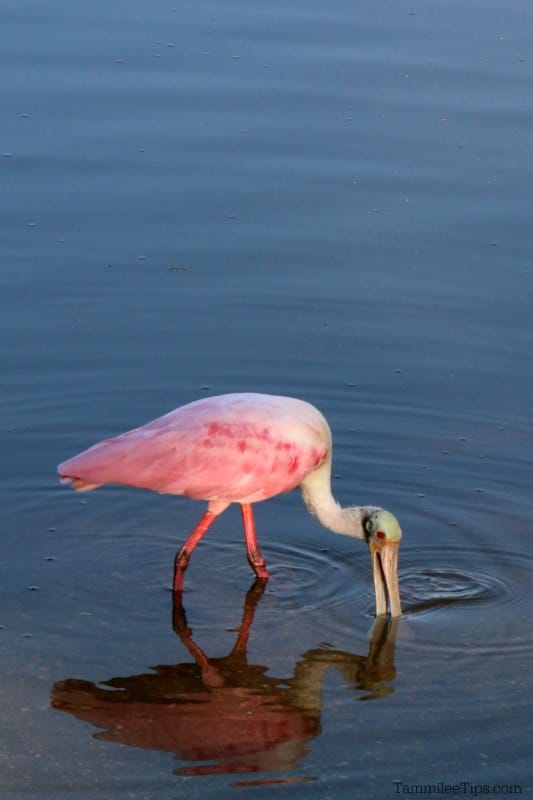 Additional Sanibel Island Resources
Top things to do on Sanibel Island
Sanibel Island Restaurant Guide
The Bubble Room - Captiva Island