Are you taking a trip to Cannery Row in Monterey California? Check out our favorite things to do on Cannery Row in Monterey! We really enjoy walking the shops along Monterey Bay and relaxing with a view of the water. There is really is something to do for everyone in the family!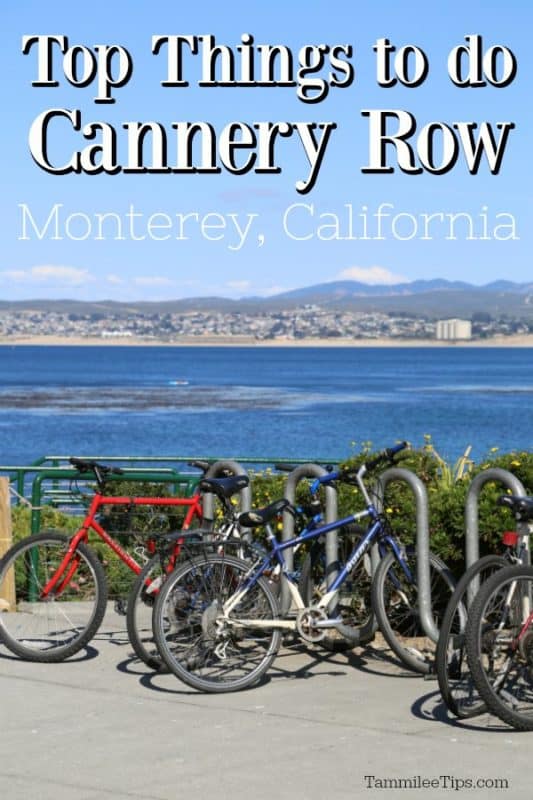 Things to do on Cannery Row in Monterey, California
We have visited Cannery Row in Monterey California multiple times and always love it. There are a ton of things to do for all ages.
We would happily spend a long weekend here relaxing while wine tasting and eating out at epic restaurants overlooking Monterey Bay.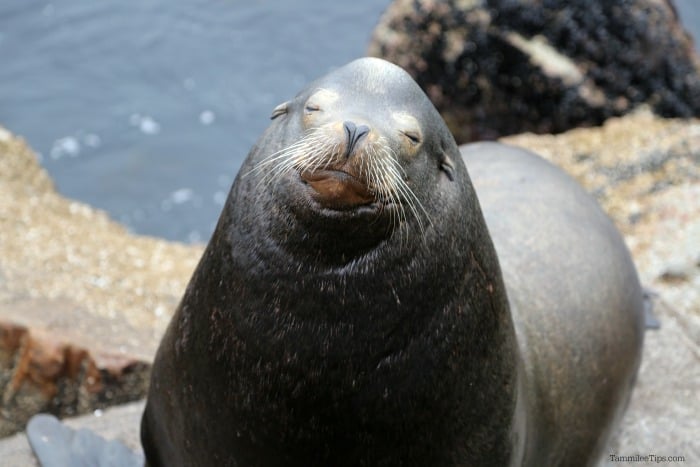 Watch wildlife in Monterey Bay
One of my favorite things to do is to walk the boardwalk and pier looking at wildlife. I was able to see the California Sea Lions, otters, cormorants, and so many other great animals. Plus it is just relaxing to walk along the water and soak in the fresh air.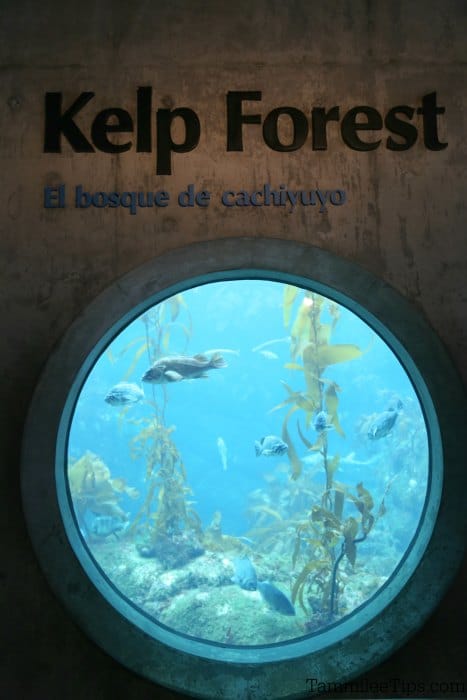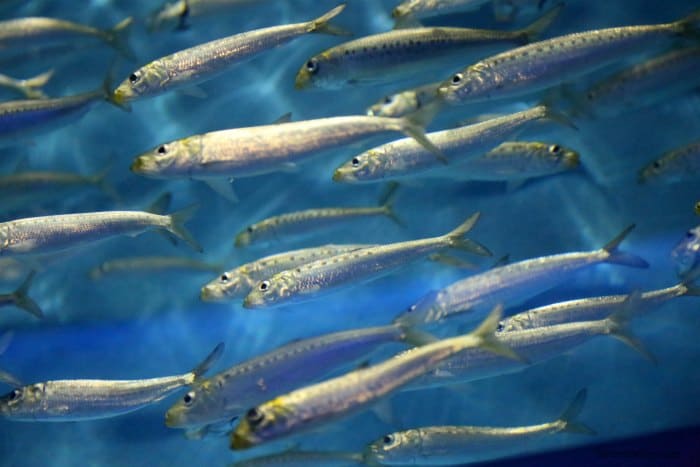 The Monterey Bay Aquarium is a must-see while visiting Cannery Row!!! It is a world-class aquarium that is one of the best we have ever visited.
The displays are set up to help you understand what is just outside the doors in Monterey Bay! This is truly a must-see thing to do in Cannery Row!
We saw an otter mom and baby during our last visit to the Monterey Bay Aquarium.

Monterey Mirror Maze and Laser Challenge
Fun for all ages! Step into the mirror maze and try to find your way to the end. If you want to up the challenge you can wear 3-D glasses.
Be prepared to be totally confused and maybe walk into a mirror or 2 as you try to find your way out! The Monterey Mirror Maze is hilarious and truly a must-stop.
I know you are thinking this is just for kids but trust me it is so much fun. The six of us went through this together and spent the entire time laughing uncontrollably. I don't think I have laughed that much in a long time. You would think getting through the maze would be easy and then you walk into a mirror and realize you are not talking to your friend but their reflection. Seriously so much fun!
The Monterey Mirror Maze is fun for the entire family!  You can choose to use 3-D glasses or go through the maze without them. This mirror maze is seriously fun for all ages. Adults don't sit back while the kids head into the maze make sure you take part in this crazy fun activity! Trust me you will enjoy it!
751 Cannery Row, Suite 109
www.montereymirrormaze.com also on Facebook. Check out their website for discount coupons.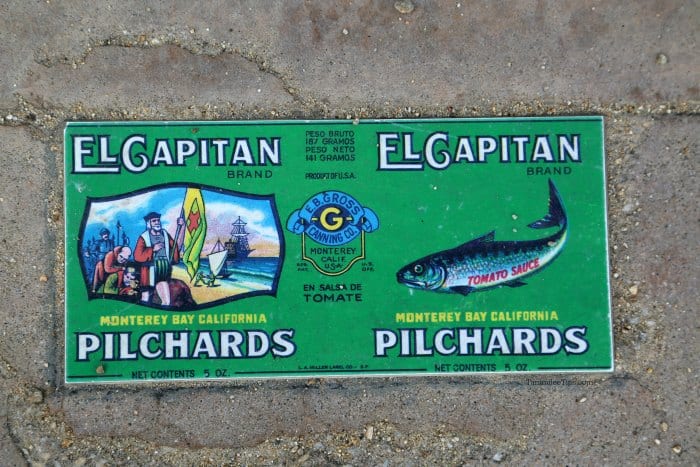 Cannery Row History
Author John Steinbeck made Cannery Row famous with his books, Cannery Row and Sweet Thursday.
Cannery Row was once filled with sardine processing plants and warehouses. You can still see part of this history as you explore the area.
Keep an eye out for Sardine Can murals and plaques that show where historical buildings and events happened. If you enjoy history you will simply love Cannery Row. There is truly history on every street corner. You can find interpretive panels and information detailing the interesting history behind Cannery Row. Take a walk along the original overpass that used to house parts of the sardine factories.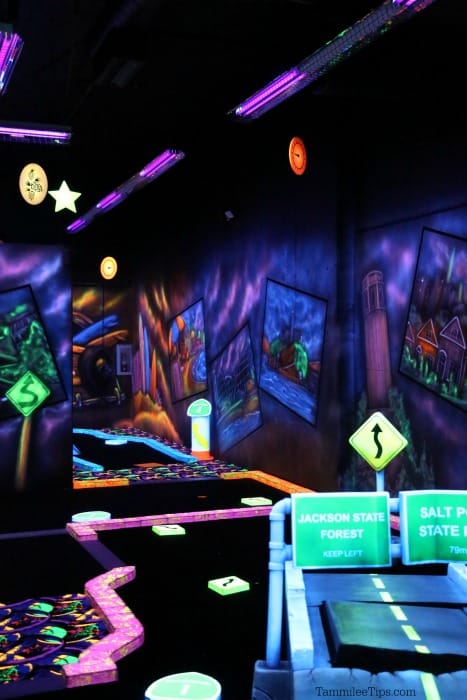 Black Light Mini Golf at Highway 1 Golf and Games
3-d blacklight mini-golf adventure based on California Highway 1. The center also has arcade games, food, and more.
We had so much fun playing mini-golf here. Even as adults we were laughing and having a great time.
Right next door to the Monterey Mirror Maze is Highway 1 Golf and Grub. This blacklight mini-golf course is designed with a California Highway 1 theme and seriously so fun! The perfect break from the sun you can enjoy some cool A/C and laughs together.
Address - 751 Cannery Row
www.highway1golf.com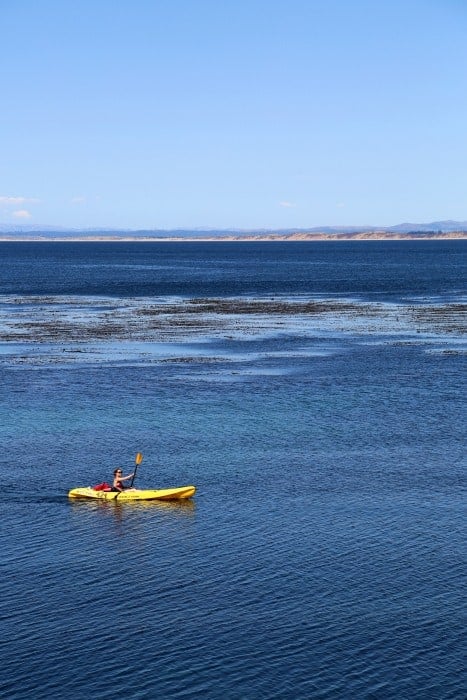 Monterey Bay National Marine Sanctuary
Rent a paddleboard or kayak and head out to explore the Monterey Bay National Marine Sanctuary!
Enjoy paddling along with otters, California sea lions, and more! Cannery Row is the perfect access point for the Monterey Bay National Marine Sanctuary. You can view 26 speices of marine mammals, 345 species of fish and even 4 species of turtles in the bay.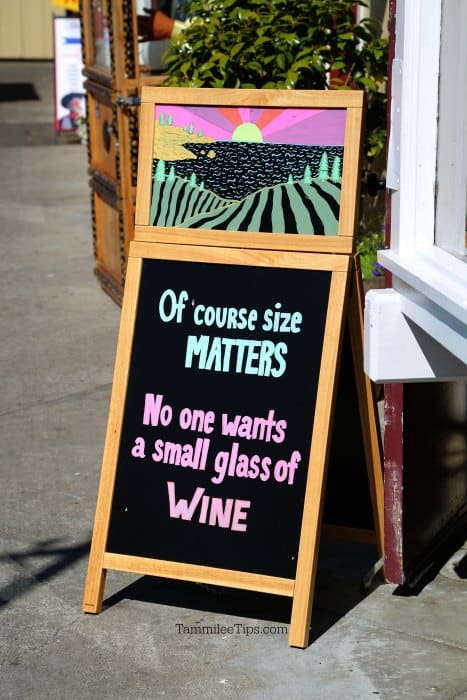 Wine tasting
There are wineries up and down the main street that offer great wine tasting options.
Some of the wineries you can visit include:
Bargetto Wine Tasting Room
Blue Fox Cellars
The Wine Experience
A Taste of Monterey Wine Market & Bistro
There are a ton of great local California wineries with tasting rooms along Cannery Row. You can sip and savor great local wines while enjoying your getaway. Pick up a great bottle to enjoy by the fire as you watch the sun go down together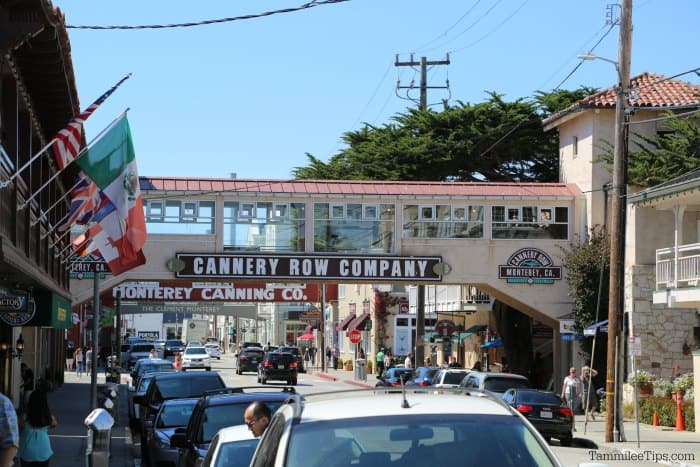 Shop until you drop!
There are so many amazing stores along Cannery Row! Don't miss the olive oil shop with more flavors than you can possibly taste in one visit. Keep an eye out for the candy store with giant boxes of your favorite candy.
Plus there is every other type of store you can imagine. From Tervis to t-shirt shops Cannery Row has a bit of everything.
Shopping on Cannery Row is truly amazing! From gorgeous olive oil shops to funky fun t-shirt shops you can find something for everyone! Make sure and leave room in your suitcase for all of your great purchases. I could have easily brought home a suitcase full of olive oil and cooking supplies during my trip.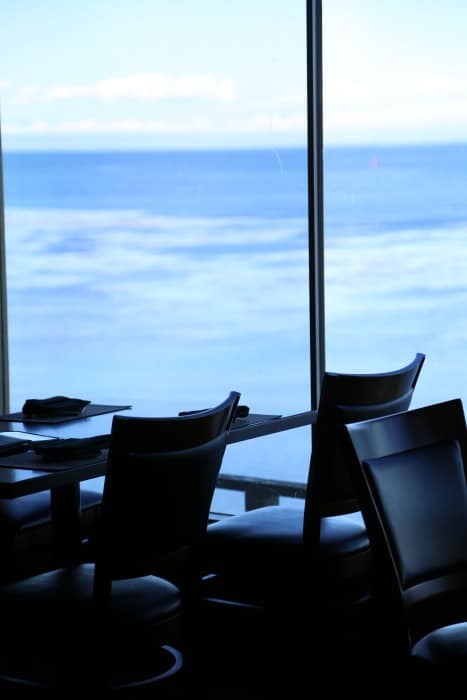 Dine outside with a view of Monterey Bay
One of the best parts of Cannery Row is the access to dining outside and soaking up the views over Monterey Bay. Enjoy the sunset with a cocktail or lunch with friends.
Check out these Great Restaurants on Cannery Row!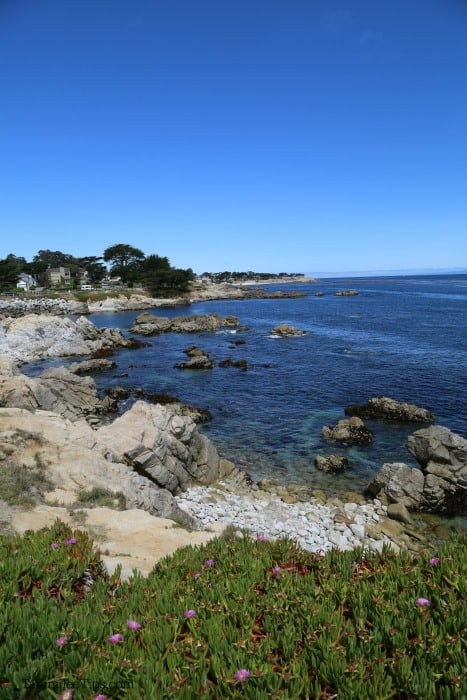 Enjoy the Monterey Bay Coastal Recreation Trail
Along the Coastal Recreation Trail you can walk, bike, or take a surrey along the trail.
Enjoy gorgeous views over the bay, spot California Sea Lions basking in the sun, and have fun!
The Monterey Bay Coastal Recreation Trail runs for 18 miles from Castroville to Pacific Grove, California.
The Coastal Recreation Trail runs right on Cannery Row. You can choose to rent a bike, a surrey, or walk along the trail to enjoy gorgeous views over Monterey Bay! Keep an eye out for otters and seals playing in the bay. Many locals told us they have watched whales while walking along the trail.
Additional California Resources
Yosemite Mountain Sugar Pine Railroad
Chateau du Sureau near Yosemite
Check out all of our travel guides for California.
Don't miss all of the epic things to do in Southern California!
We visited Cannery Row on a sponsored press trip. All opinions expressed are our own.