I had to keep a secret from everyone for the past 11 months and it really was not fun at all!
I guess I should say keeping the secret was not very fun but what I had the opportunity to do was crazy amazing.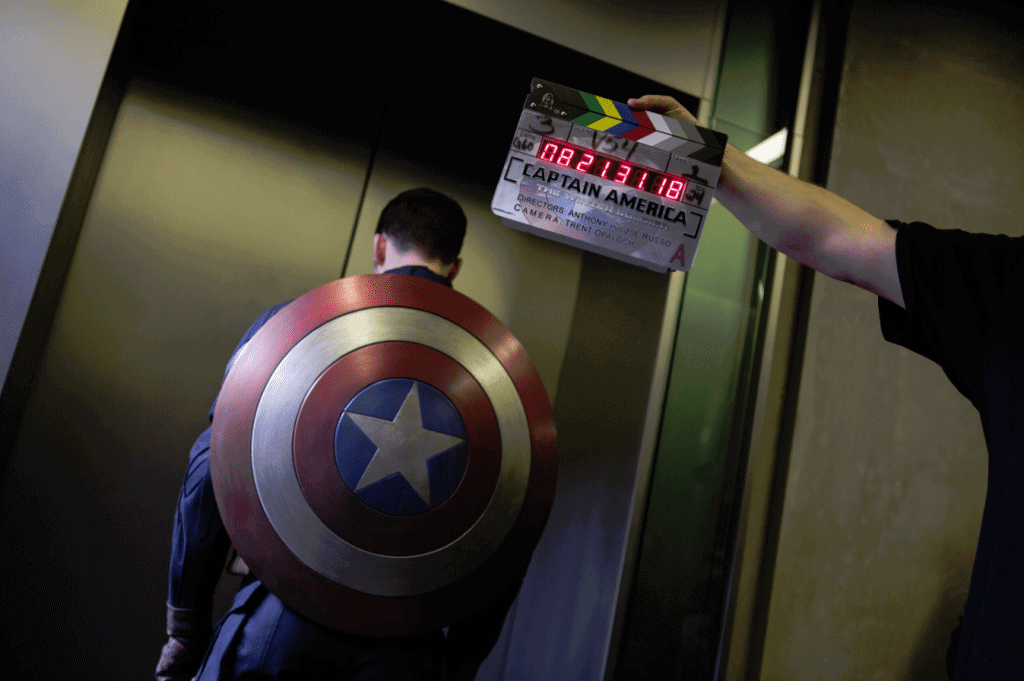 My Visit to the Captain America Set and meeting Chris Evans
There are days in my life where I just have to take a moment to take a deep breath and take in everything that is happening. This was one of those days.
Truly a bucket list moment!
Seriously who would have thought that a blogger from Spokane, Washington would be in LA visiting the movie set of Captain America The Winter Soldier and meeting Chris Evans?
Oh and we got to have a picture taken with the Captain America Shield and meet prop master Russell Bobbit.
Hello Dream Come True!
Have you always wondered what it would be like to be on a movie set, see movie stars and experience the glamour and glitz of Hollywood....well guess what...........
The movie set was amazing but..........
It is not the glitz and glamour that I expected.
I don't know how to put into words what I expected but I am going to give it a shot.
I pictured .....
~Famous actors and actresses surrounded by an entourage while drinking Evian water and getting their hair done up ....None of this was happening while I was there
~I have always heard of the craft service tables where there is food. I pictured a spread of gorgeous food that would make you drool over how good it smell...nope....there were food tables but they had the making for sandwiches and salads. I did not see one gourmet accent or any crystal.
Honestly, the movie set was nothing like I pictured but still so amazing!
The people on the set were fantastic! They answered our questions, and we had a lot of them, showed us around and made us feel at home.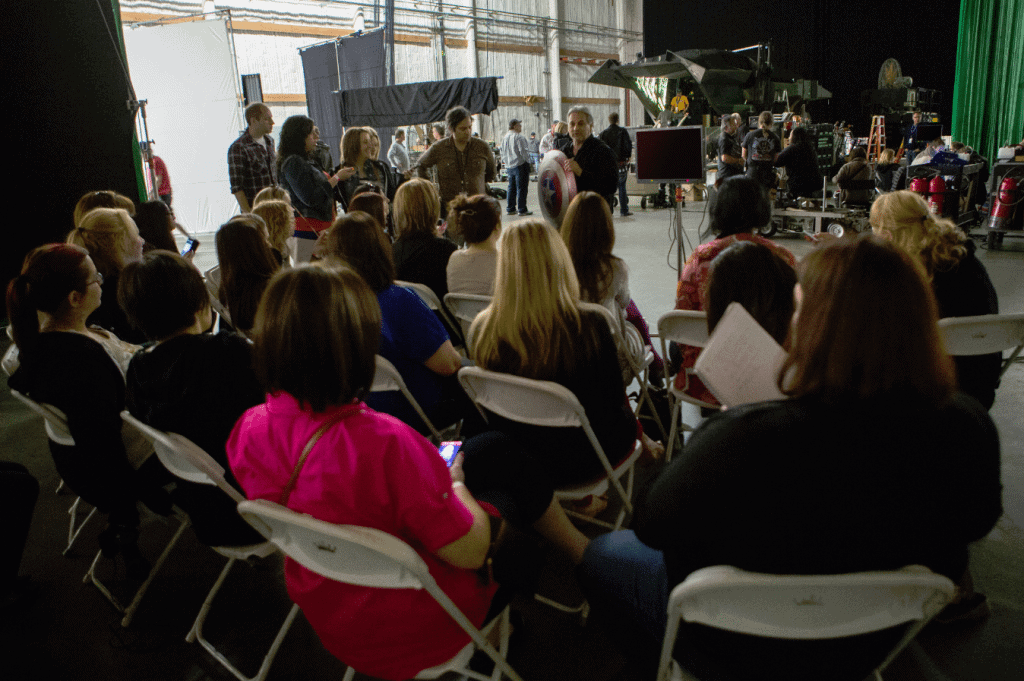 The best way to describe the Captain America set is a giant empty warehouse that is portioned off with green back screens, tables with people working on the techy stuff on their computers, cords, more cords and even more electrical cords all over the place and a lot more people that I pictured.
When they yelled Quiet on the Set I had to stop and take the moment in! Because seriously what is more iconic of a movie set than that.
OH wait, are you wondering what scene we watched being filmed?
Well this morning We got the best news! The scene that we watched being filmed is part of this preview!!! Yeah!!!
I am just a tad bit in awe that we watched part of this being filmed! I don't think it really sunk in until I watched the trailer this morning. OH MY! So crazy excited to be able to share this with everyone!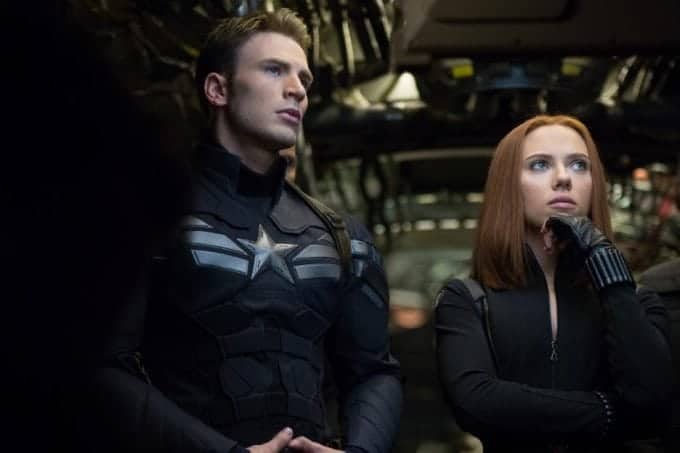 We had the opportunity to walk up into the Quinjet and see how they filmed the movie.
Want to know a secret......there are color-coded pieces of tape on the floor of the Quinjet so each actor and actress stands in the correct spot for the scene.
I was surprised that they only had one movie camera that we could see inside the Quinjet. I pictured 12 cameras going from all angles to get every possible shot they could.
Oh and in case you are wondering the scenes are not one and done and they get to go home for the day. While we were on the set they filmed the same scene many many times. They made small changes here and there as they were filming.
It was also fun to see that some of the screens Captain America pushes and touches in the scene pictured above are actually blank during filming. They go in and fill in the computer screens in post-production.
Truly amazing what technology can do for our movie enjoyment.
Oh remember when I said I got to hold Captain America...Well actually he kind of got to hold all of us.
Sadly this does not mean that we were cradled in his arms while he carried us from a burning building saving our lives like the movies....but it does mean that I finally get to share this photo with all of you!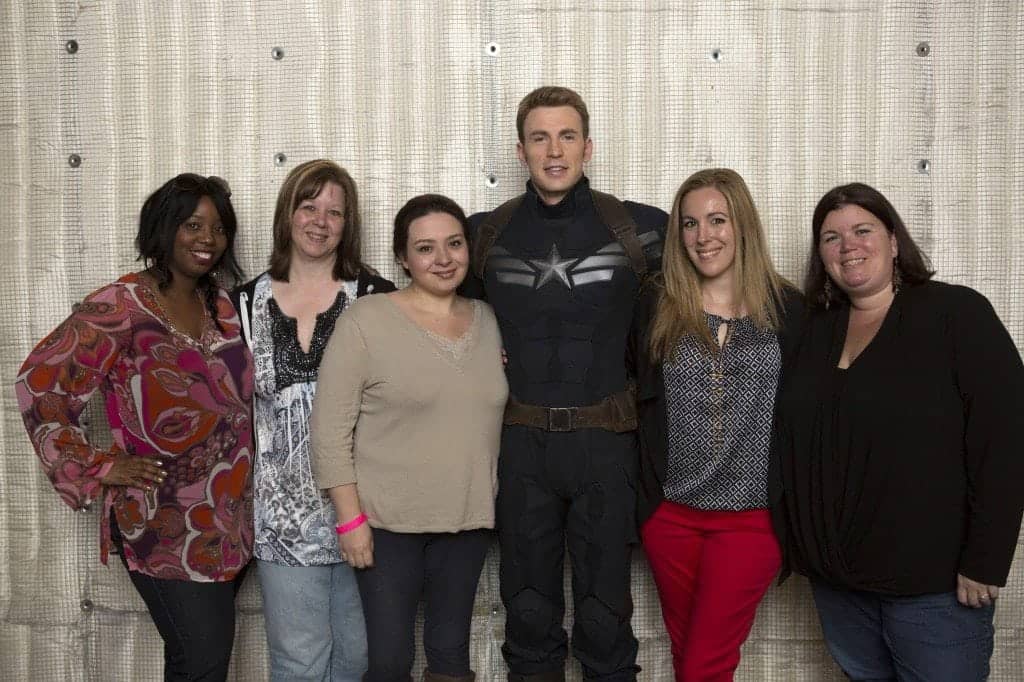 I have to tell you Chris Evans is fantastic!
I mean yes he is truly fantastic to look at but he was also a really nice guy!
He spent time talking with us about the scene we watched being filmed, answering our questions, talking about the Iron Man 3 Premiere we were all attending later that night and really just being a great guy.
He was a down to earth guy that loves his job.  You could tell how much he loves being able to act professionally and represent the Captain America and Marvel legacy.
Marvel was nice enough to send us some fantastic photos from the filming of Captain America The Winter Soldier..I hope you enjoy them!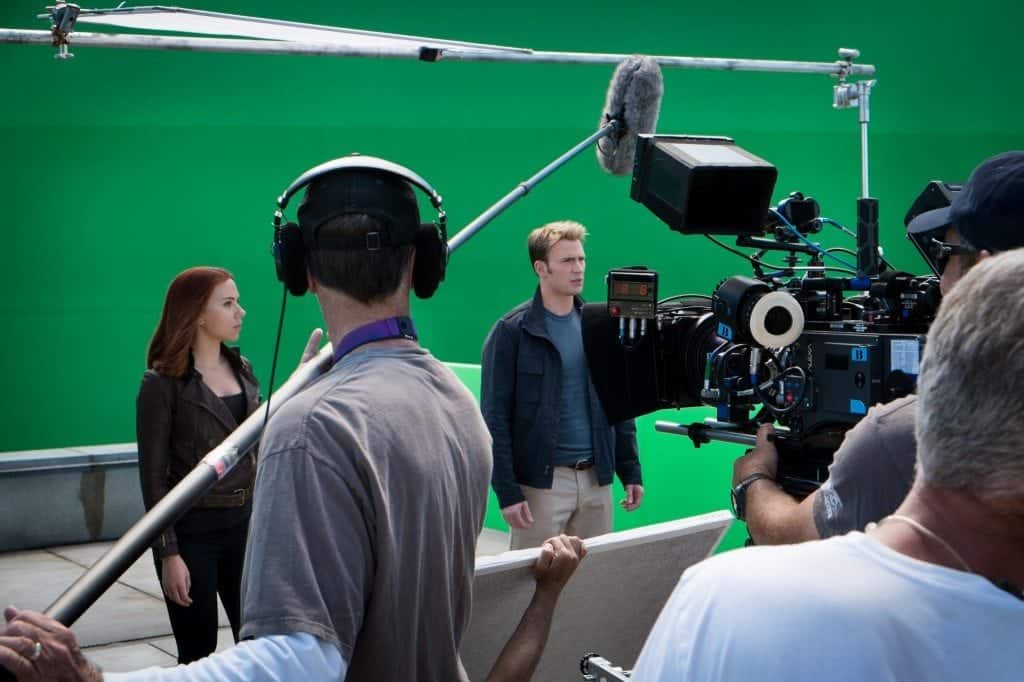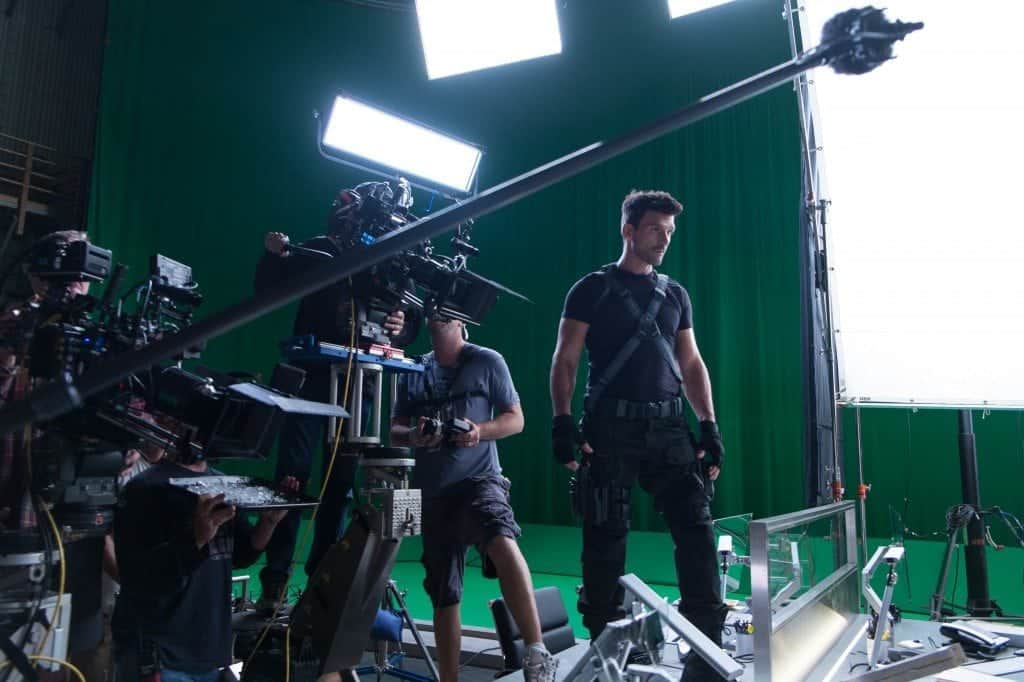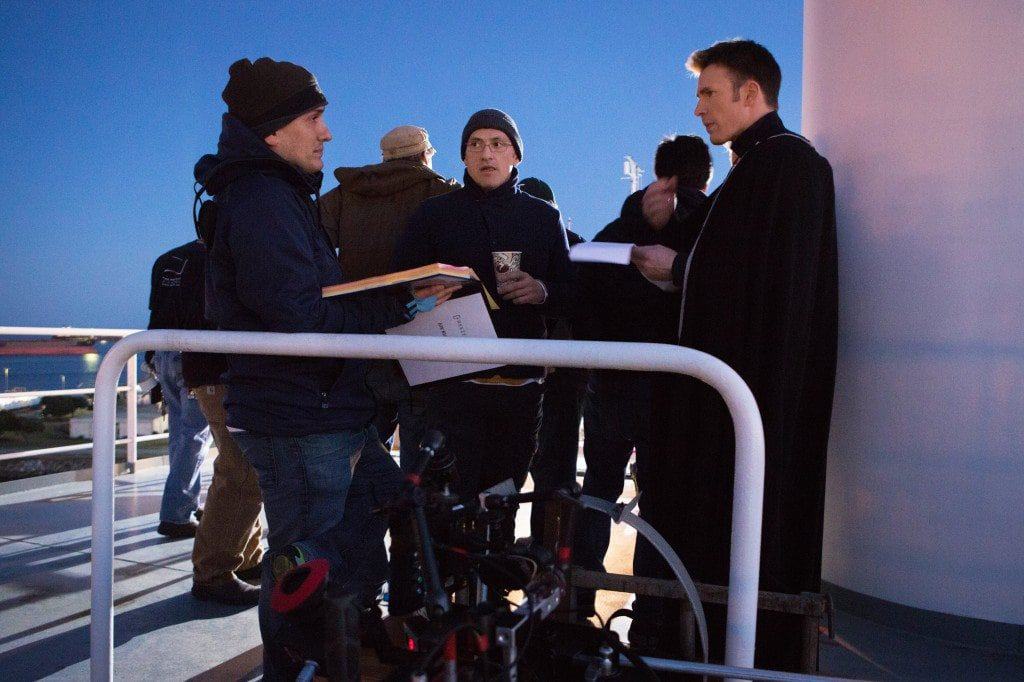 Additional Marvel Posts
Chris Hemsworth and Chris Evans Interview 
Avengers Infinity War World Premiere
Disclosure: I visited the set of Captain America: The Winter Soldier while on a complimentary press trip to attend the premiere of Iron Man 3.