We were so excited to visit Mendenhall Glacier. We had heard from many people that it is a must-see during our trip to Juneau, We were really excited when we arrived at Mendenhall Glacier and realized the park was pretty much empty.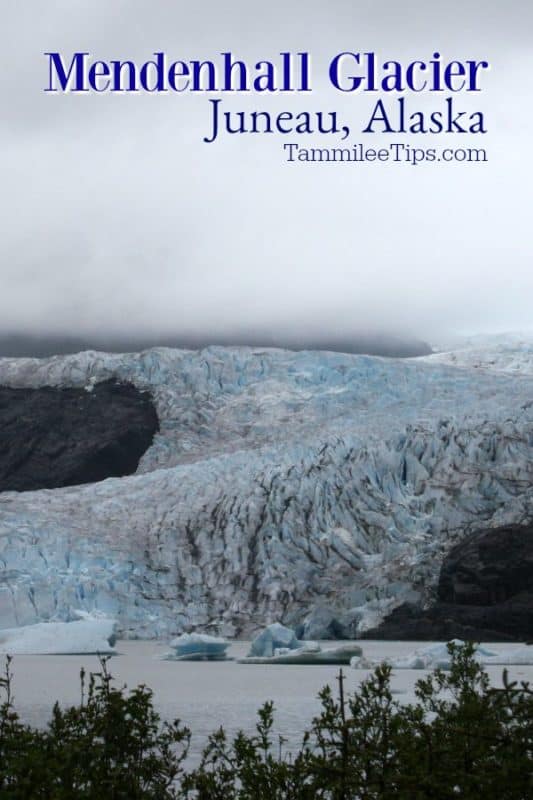 Mendenhall Glacier - Juneau, Alaska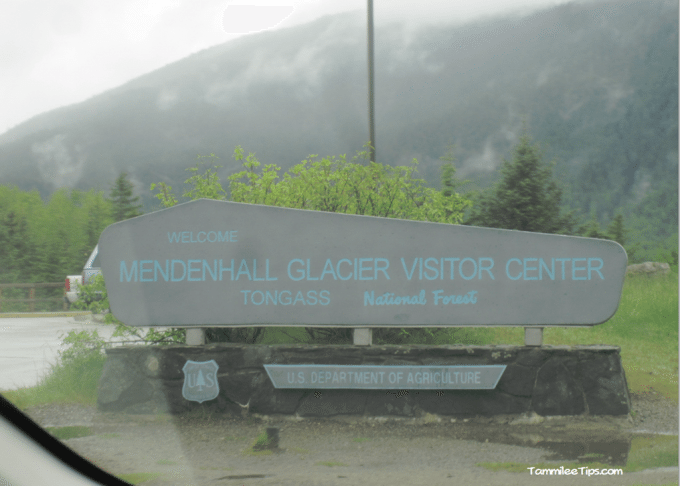 You know you are in Alaska when the first sign you see is...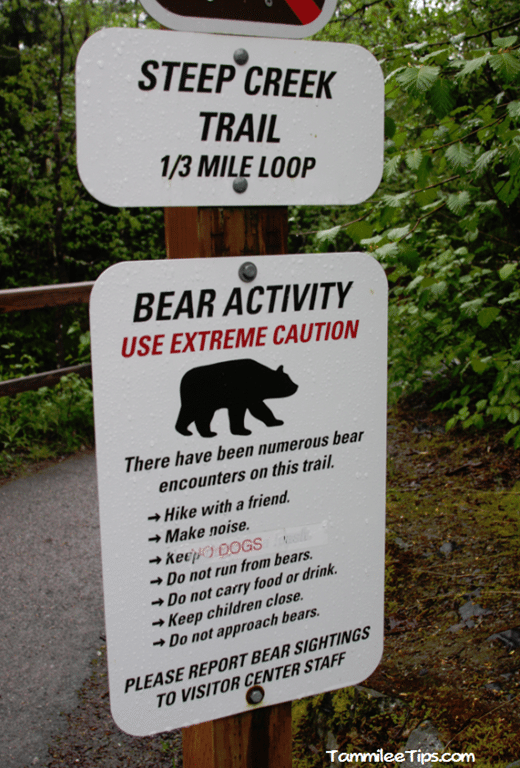 One of the first things we saw at Mendenhall Glacier was the bear activity signs. I have to say I started to wonder if it was a good thing to be the first people at the park while looking at the sign.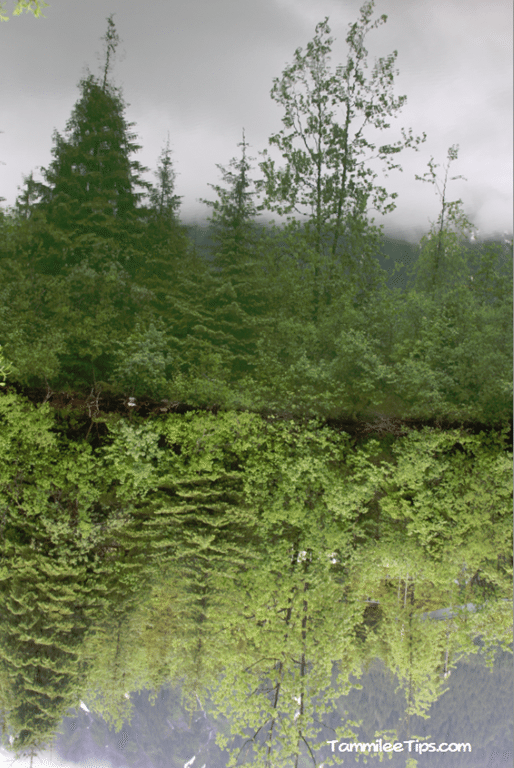 The trail led us to a gorgeous viewing platform and along a river. We did not see any bears but we did see gorgeous ponds and scenery.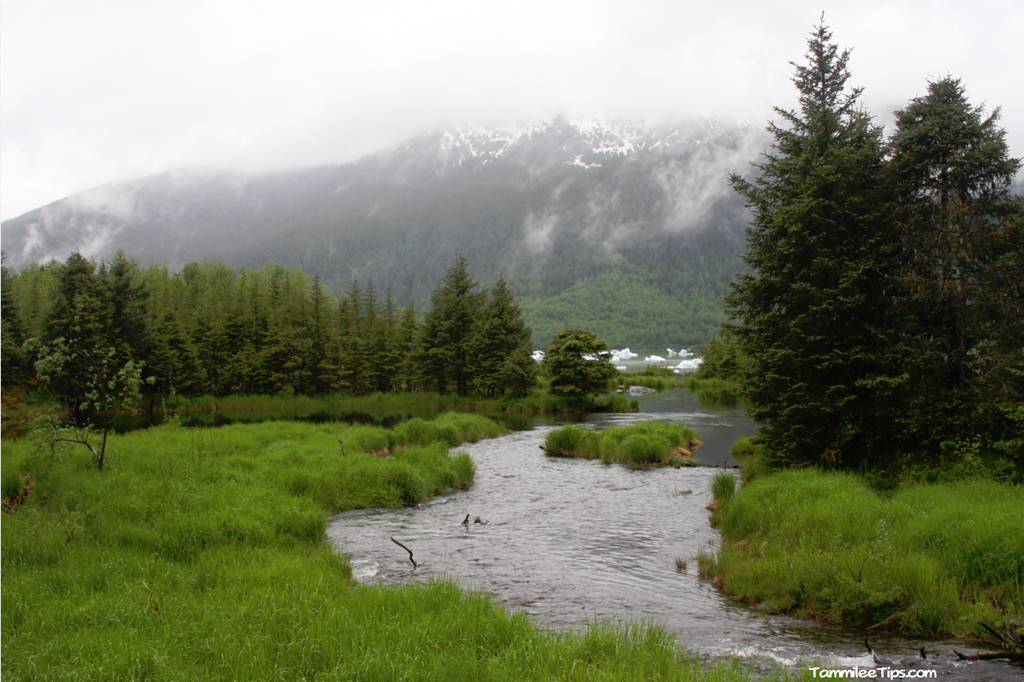 As we were walking along we had our first glimpses of icebergs floating in the water. Oh my, they are so much bigger than I had imagined them being.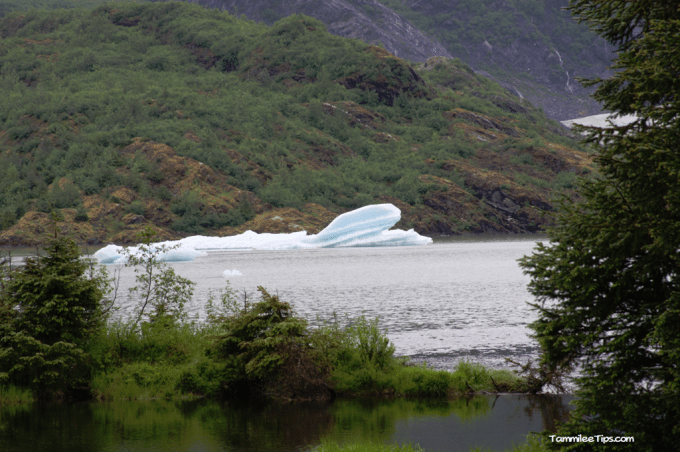 As we got closer to the water it was amazing to see just how big the icebergs are. I could not wait to get around the next corner and finally see the Mendenhall Glacier.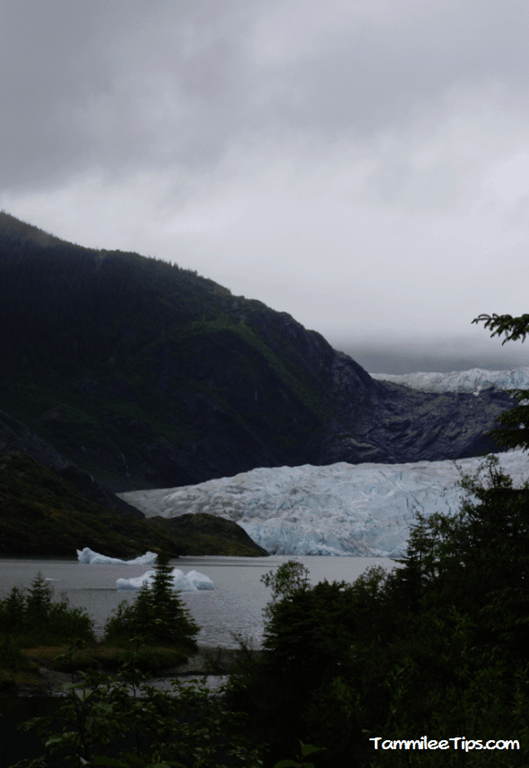 The first views of the Mendenhall Glacier are amazing. It is so much bigger than I imagined it would be.  There is a fantastic viewing platform that gives you a high vantage point to see the entire glacier. WOW!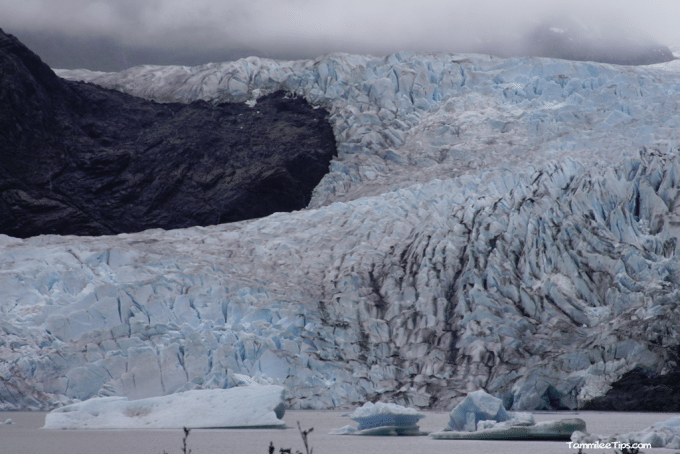 We were at Mendenhall Glacier on a cloudy misty day and it still glowed bright blue. I can not imagine what it has to look like on a sunny day.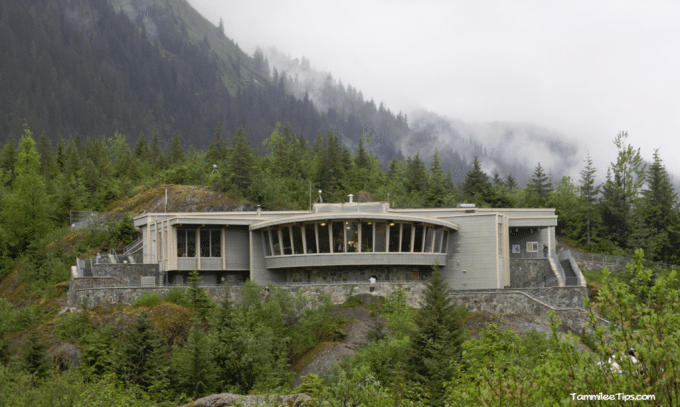 There are tons of fantastic hiking trails around the visitor's center. We were greeted by many volunteers and Park Rangers who were happy to tell us about the Mendenhall Glacier and the surrounding area. The Visitor Center is perched on a hill and well worth visiting.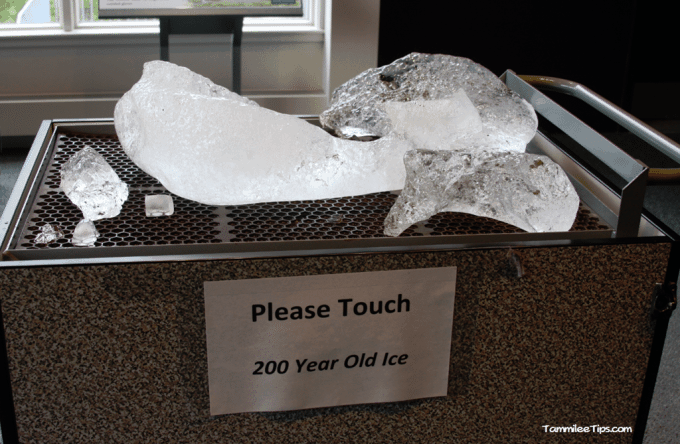 Inside the Mendenhall Glacier Visitor Center, we had the chance to touch 200-year-old glacial ice.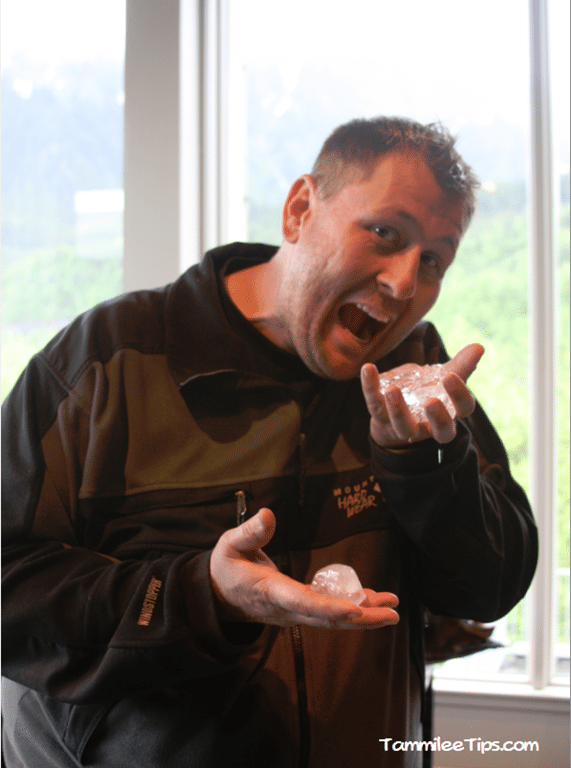 John thought it would be funny to tell me he was going to taste the ice. Thankfully he decided to only tease me and not actually try it.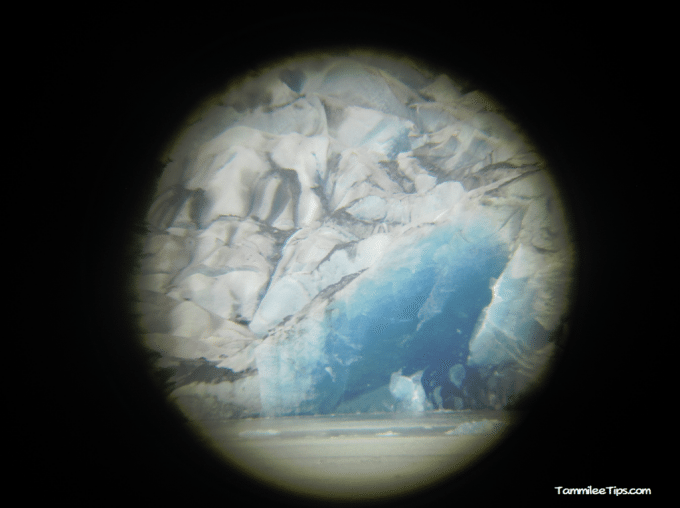 There is a spotting scope inside the Mendenhall Glacier Visitor Center that gives you the chance to see the glacier up close and personal. While we were outside looking at the glacier a huge chunk calved off. It was really cool looking through the spotting scope and seeing how big the chunk really was.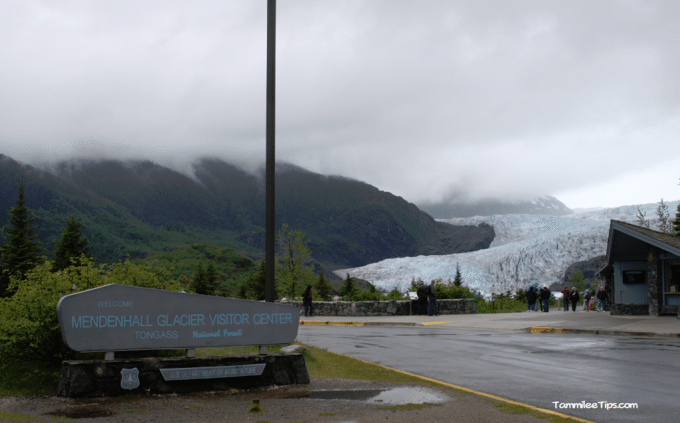 The Mendenhall Glacier is a definite must-see during a day trip to Juneau.
Additional Alaska Cruise Articles
Tracy Arm Fjord Glacier Excursion
Things to do in Juneau on a Cruise
Check out all of our Alaska Cruise Travel Guides