I love a rich and creamy milkshake! Sonic makes amazing milkshakes in so many flavors it is amazing. I thought it would be fun to put together a Copy Cat Sonic Peanut Butter Shake.  My dear Husband John is a huge peanut butter fan. I am pretty sure he eats a scoop of it every day. We do not get by the Sonic in Spokane that often so I thought making a Copy Cat Sonic Peanut Butter Shake would be the best way to mix John's love of peanut butter and my love of Sonic Shakes.
This Copy Cat Sonic Peanut Butter Shake is so easy to make! All you need is a few simple ingredients, a blender and a few seconds and you have a creamy peanut butter shake ready to go! If you prefer coconut check out our recipe for Copy Cat Sonic Coconut Cream Pie Shakes.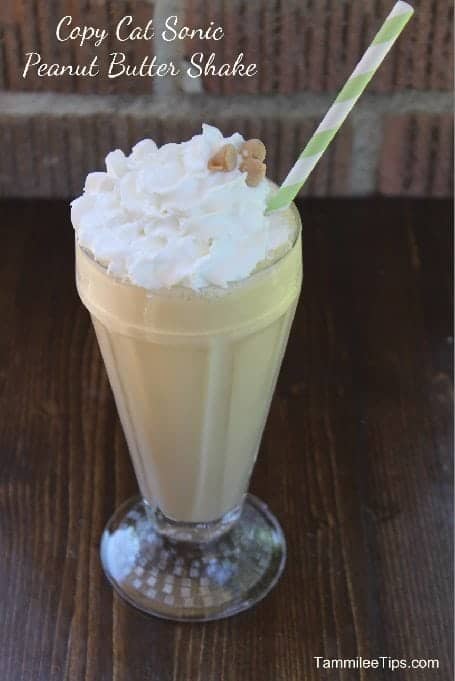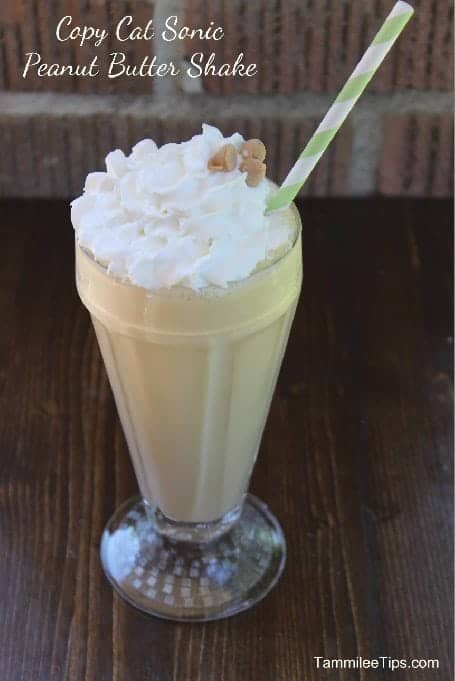 What are your favorite Sonic Shakes? 
 Copy Cat Sonic Drive In Peanut Butter Shake
Ingredients
2 1/4 cups Vanilla ice cream
1/4 cup whole milk
2 tbsp creamy peanut butter
Directions
1. Combine ingredients in the blender until smooth
2. Garnish with whipped cream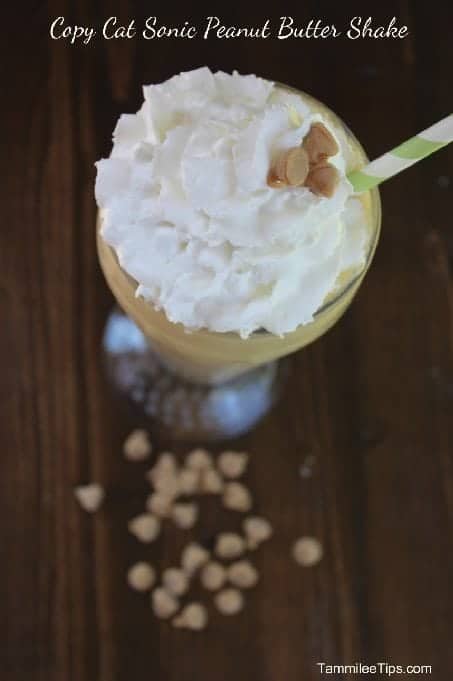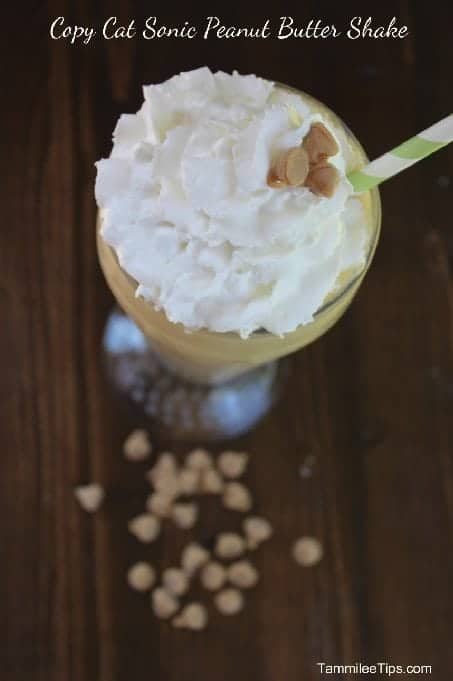 Do you love recipes? Check out our copy cat recipes, dessert recipes, and our Crock Pot Recipes.