Can I confess that I am actually quite introverted and shy? My dear husband is a total extrovert and loves talking TO EVERYONE he meets. I need a bit to warm up and come out of my shell before I feel like being in a group at times. You might think it is a bit crazy that I love cruising so much. I truly find that cruising can be the perfect vacation for an introvert. Today I am sharing my introvert's guide to cruising.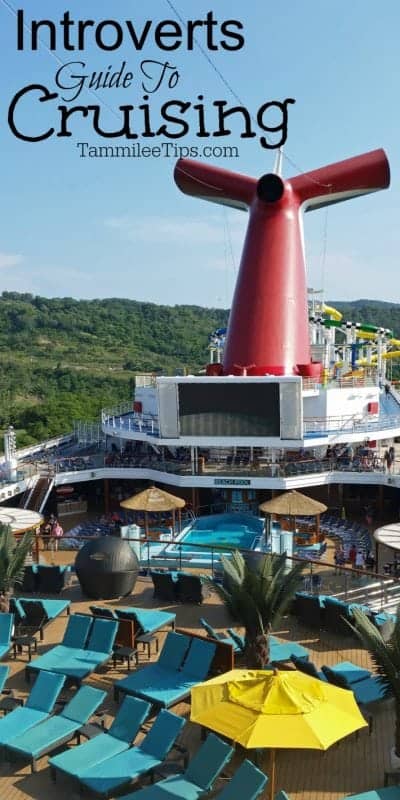 Introverts Guide to Cruising!
I know it can sound overwhelming to be on a ship with 2500 other passengers! Trust me I get it.
The idea of having to talk to random strangers, smiling, and keep up conversations when all you really want to do is have some me-time or enjoy some peace and quiet.
Luckily it is possible to do both on a cruise! My husband can be Mr. Extrovert and talk to everyone and I can be Mrs. Introvert and take the time to soak up me time and the quiet.
I love being able to sit on our balcony and just watch the world go by. I can be with my thoughts and just relax my mind while the waves flow by. I can take the time to meditate and just be in the moment.
Another place that I think is great is the library on the ship. I can pick up a new book, curl up in a comfy chair with a glass of wine, and just relax.
The spa offers day packages that give you access to the steam rooms, sauna, and beds that overlook the water. This is the perfect place to relax and watch the world go by.
Can you tell I love just watching the world go by while on a cruise ship?
This may sound a bit odd but I also like some of the bigger excursions. People tend to be with their families and I can flow in and out without having to talk the entire time and learn someone's life history. I leave that for John to learn and love.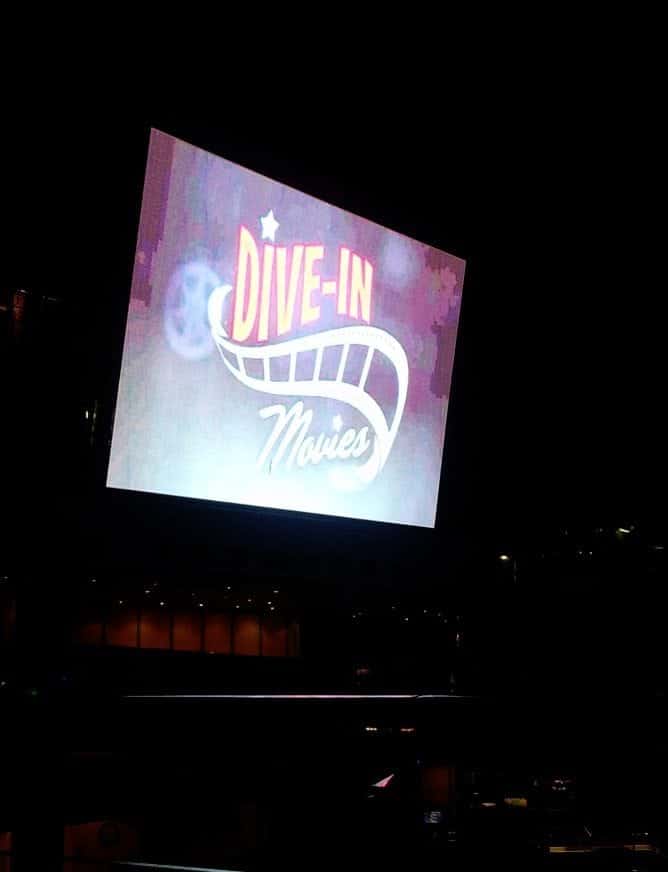 Movies under the Stars are a great time on the pool deck. You can cover up with a blanket, grab some popcorn, and enjoy movies while not having to worry about keeping anyone entertained.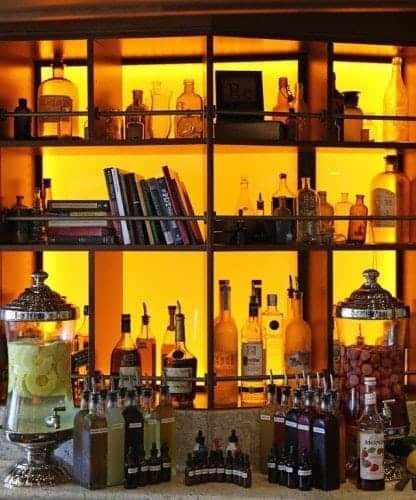 If you feel like talking with other guests head to the Alchemy Bar on a Carnival Cruise or another bar on a ship for conversation and great drinks.
If you dread the idea of dining with 6 or 8 people you have never met before you might want to sign up for any time dining and request a table that fits just your party. Specialty dining is another great way to dine outside of a large group setting.
The chef's table normally has 10-20 people in a long table arrangement. This can be a bit overwhelming but if you sit by your people you can normally get away without having to have huge long-drawn-out conversations.
The great thing about cruising is you can totally go with how you are feeling. If you need quiet time and escape you can find it. If you feel like talking with a group of people that is easy to come by. You truly can make a cruise vacation exactly what you need it to be.
Additional Cruise Articles
Planning a cruise? Check out these other posts for more cruise info
First Time cruisers questions answered
Why you will love the Carnival Hub App
What not to pack on your cruise vacation
Don't forget to pack these essentials on your cruise
10 tips for first-time cruisers
I hope that you have a great cruise vacation and you are able to find a place on the ship that is perfect for you!
Check out all of our Cruise Travel Guides