What you need to know for your Puerto Vallarta Cruise! What to expect in town, how to get to the Malecon and more!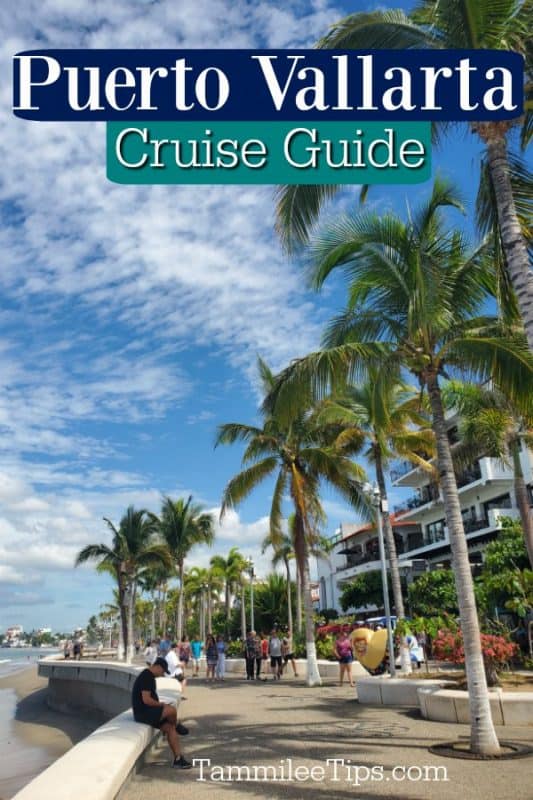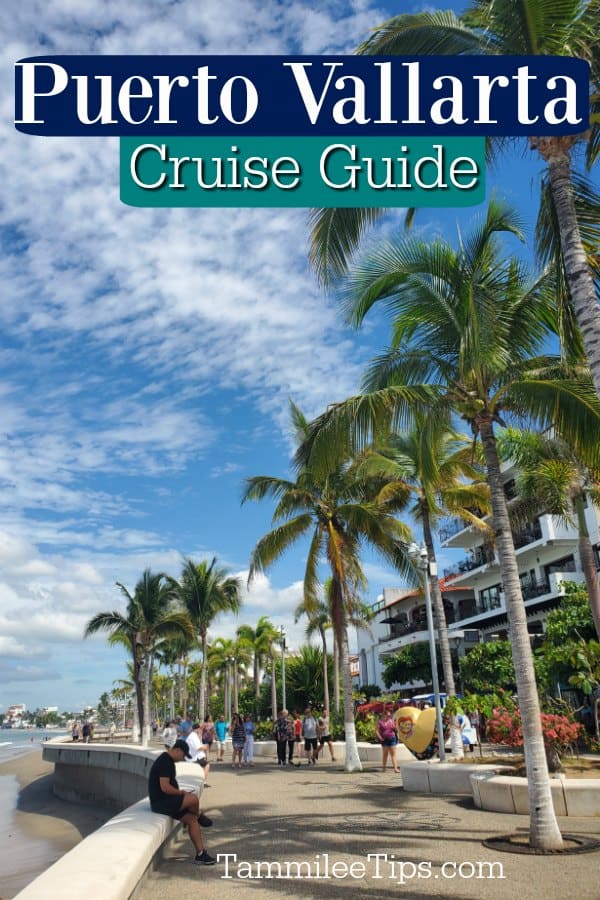 Puerto Vallarta Cruise Guide
I absolutely love Puerto Vallarta! It is one of my favorite cities in the world! The city calls to me and I just love any time I can spend wandering the Malecon, eating way too much queso, and soaking in the art and culture that abounds in Puerto Vallarta.
I hope this Puerto Vallarta By Cruise Ship Guide helps you make the most of your day in port!!!
How to get to the Malecon from the Port
The cruise ship dock is about a 20-minute drive via taxi to the downtown area and the Malecon. I have paid $5-7 a person to reach the center of town and be able to wander the Malecon from the cruise port.
You can walk from the cruise port area to a shopping center, Walmart and Sam's Club across the street within a few minutes of leaving the ship.
There is normally a small market set up outside of the cruise ship with a pharmacy, bars, tequila tasting, and souvenir shopping. This is a great stop to pick up last-minute gifts or items you want to take home with you.
I have always felt incredibly safe every time I visit Puerto Vallarta. Saying this I always recommend being aware of your surroundings and where your valuables are.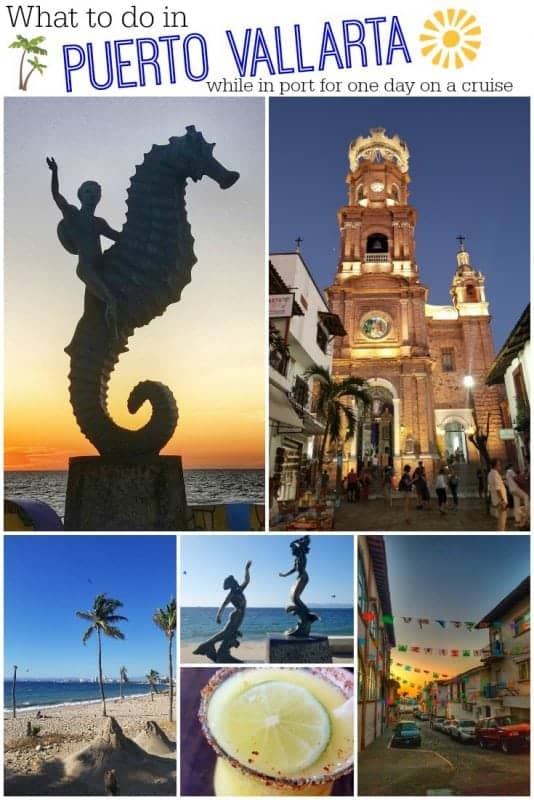 Puerto Vallarta Cruise Terminal
The "Los Alambiques" welcome center consists of three buildings — built to resemble the historic tequila haciendas and sugar mills of the state of Jalisco — which will house a duty-free shop, offices for local authorities and for Customs and Border Control.
"Hacienda Tequilera," meanwhile, will boast a variety of shops offering regional products such as tequila. The location will also host cultural productions and other entertainment for cruise passengers and other nautical tourists, crew members, and the general public.
Puerto Mágico is a commercial, cultural and entertainment development, designed to meet the needs of a high influx of tourists and open to the public, that will house 76 stores, including a tequila museum, a chocolate museum, Diamonds International Jeweler, local artisan jewelry stores, restaurants, clothing boutiques, accessories shops and traditional Mexican and Jalisco cultural offerings such as dance, mariachi and other performances for cruise passengers.
There is a free shuttle from the ship to the brand new Puerto Magico Mall! They pick you up right outside of the ship and drive you over in a few minutes.
If you collect Diamonds International charms you can pick up your Puerto Vallarta charm here.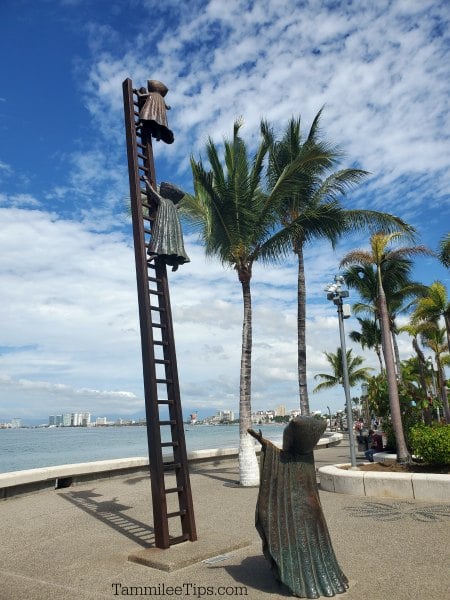 Top things to do in Puerto Vallarta while on a cruise
There are so many amazing things to do in Puerto Vallarta it is hard to spend only one day in town.
Walk along the Malecon and check out the art and amazing restaurants.
Take a sunset cruise on the Bay of Banderas
Do nothing and soak up the sun on the beach
Give back to a local community by participating in the Give back with purpose excursion
Visit the Cathedral of Our Lady of Guadalupe to see the crowned clock tower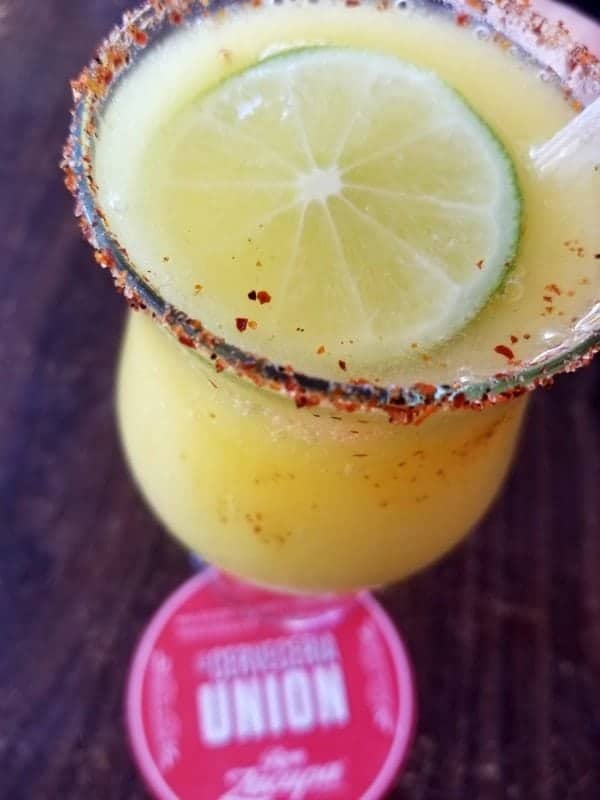 Enjoy a mango margarita at La Cerveza Union on the Malecon while the sun goes down or any time of the day one of our favorite Puerto Vallarta Restaurants!
Shop, Shop and shop some more at the local boutiques and art galleries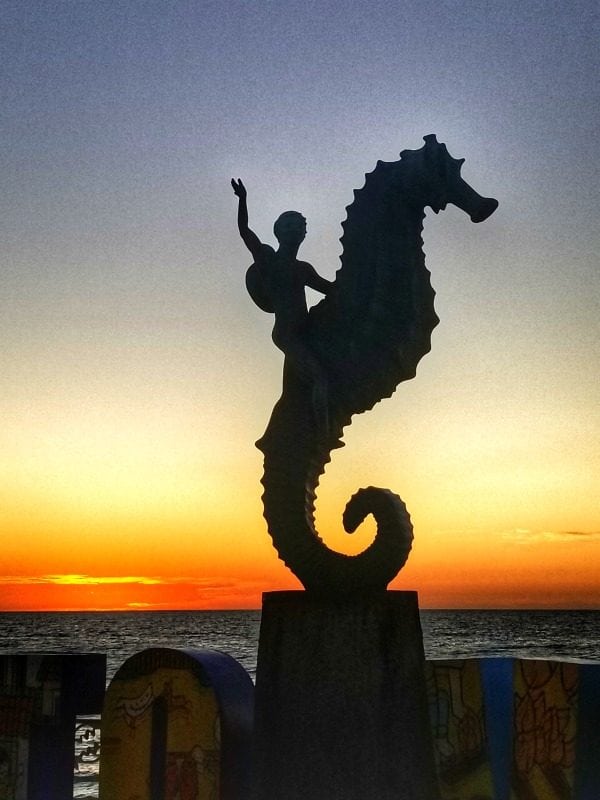 Things to know when visiting Puerto Vallarta
Most places will take a credit card but having pesos on hand can help with the conversion rate
Wear comfortable shoes to walk the cobblestone streets of Puerto Vallarta. This is not an area to wear high heels or shoes you are not super comfortable in.
Check out all of our Puerto Vallarta Travel Tips
It is an easy uber ride from the port terminal down to the Malecon in Puerto Vallarta. Give yourself enough time on the way back to the ship for traffic.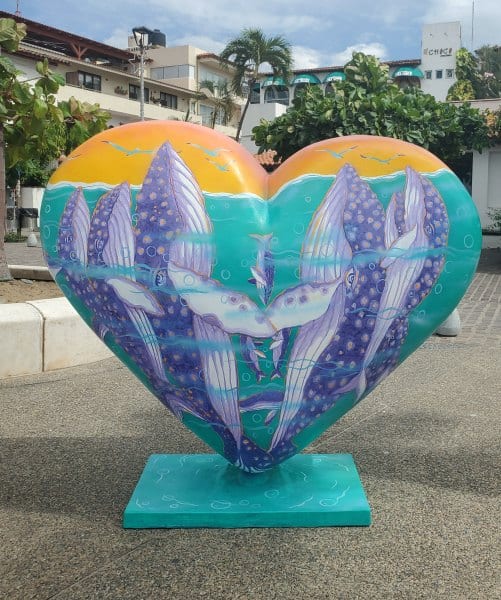 What to bring to Puerto Vallarta
Photo ID - You will need a government-approved photo id and your cruise card to get back onto the ship.
Sunscreen - Make sure you are prepared for an amazing day in the sun.
Carry Bag -  I like these cross body bags that leave my hands free. These PacSafe bags have anti-theft functions built-in for extra security.
Collapsible Travel Bag - I really like having these foldable bags with us while traveling. They work great for anything from wet swimsuits to souvenirs you buy in town.
What not to bring with you
Fruits/Vegetables - no fruit or really any food can be taken off the ship and brought into town.
Jewelry/Bling - Leave the bling on board in your room safe so you don't have to worry about it while in port.
Mexico Cruise Resources
Tips for spending one day in Cabo!
Top things to do in Puerto Vallarta 
Epic Puerto Vallarta Restaurants
Ensenada Mexico Wine Excursion
Navigator of the Seas 3 day Mexico Cruise