You all know how much we love visiting Puerto Vallarta! Each time I am there I fall more and more in love with the city. From the art along the Malecon to the amazing food it was hard to pick favorite things to do in Puerto Vallarta. The list could be never ending but I had to cut myself off at some point.
Trust me! You need to hop on a plane and head south to Puerto Vallarta!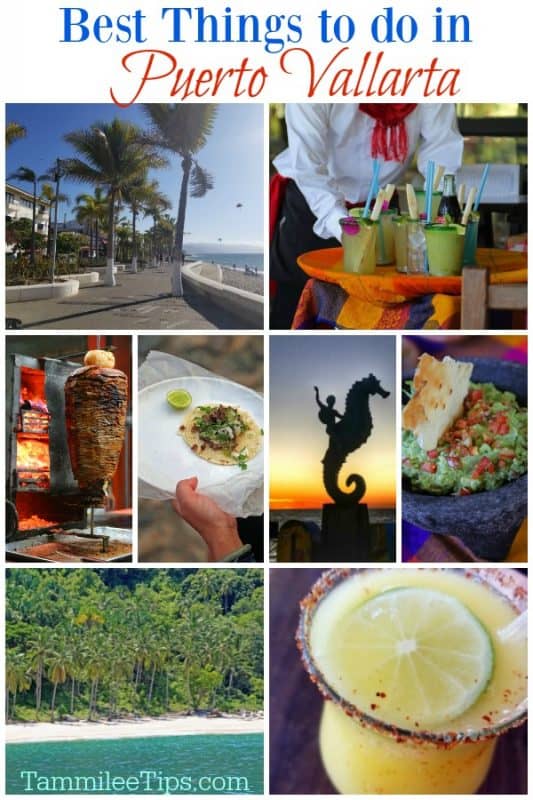 Things to do in Puerto Vallarta!
There is truly something for everyone in Puerto Vallarta! From whale watching Humpback Whales in Banderas Bay, art galleries, day trips to Playa Los Muertos and Islas Marietas, boat tours, secluded beaches, amazing food and this is just the start of things to do in PV!
We have visited Puerto Vallarta multiple times and as soon as we are heading home we are trying to figure out when we can plan a return trip. This is truly one of our favorite cities in the world.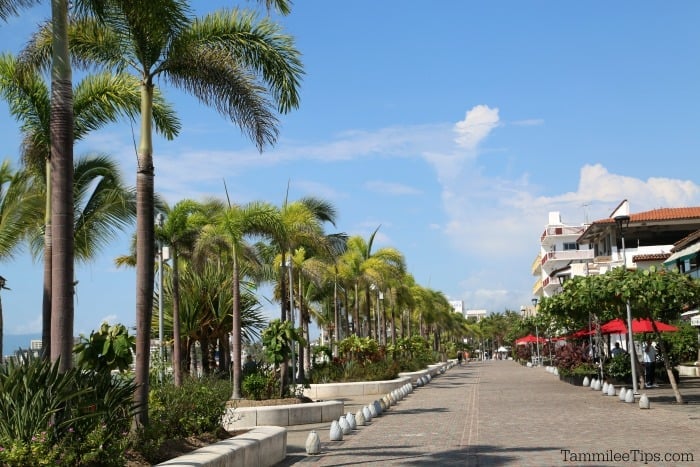 Walk along the Malecon
Check out the amazing views of the Bay of Banderas, shop in the small stores, enjoy local arts and culture.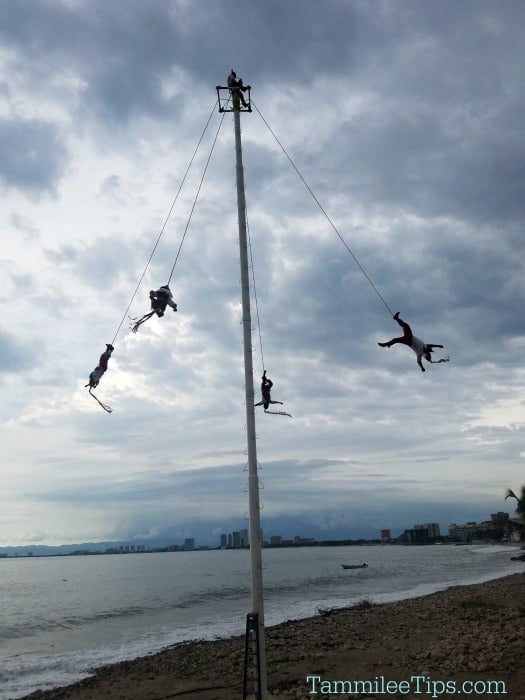 Papantla Flyers
If you are on the Malecon around sunset keep an eye out for the Papantla Flyers performing at 6 pm nightly.
Malecon Sculptures
Stretching along the Malecon are amazing outdoor sculptures that began being placed in 1960 and continue to be placed along the Malecon. You can easily spend time just wandering the Malecon taking pictures of the sculptures and watching people.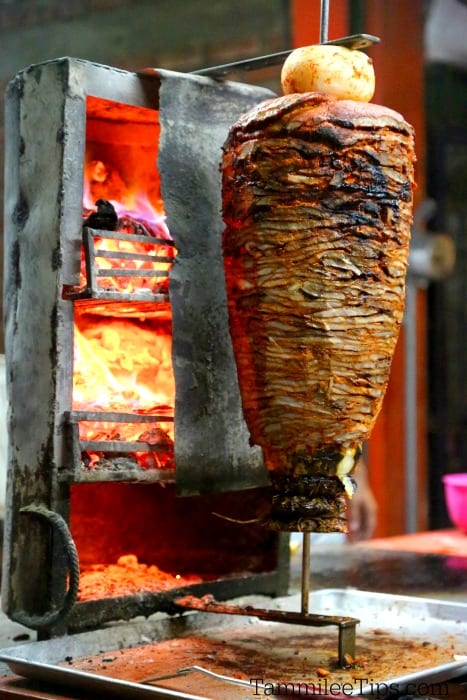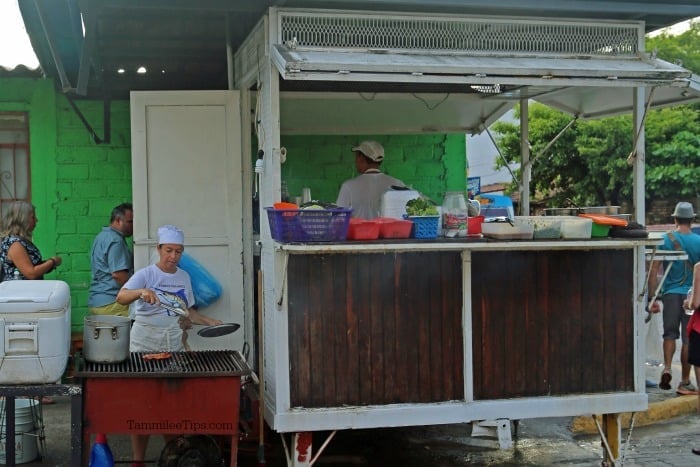 Taco Tour
Eat all the tacos in Puerto Vallarta! We highly recommend booking a taco tour with PV Food Tours. This tour takes you to at least 7 or 8 spots including taco stands, a mescal stop, and Churros!
Trust me when I say a Costco churro will never taste the same after you try a fresh one in Puerto Vallarta.
We love the Puerto Vallarta Taco Tour so much we came home and made these Carne Asada Street Tacos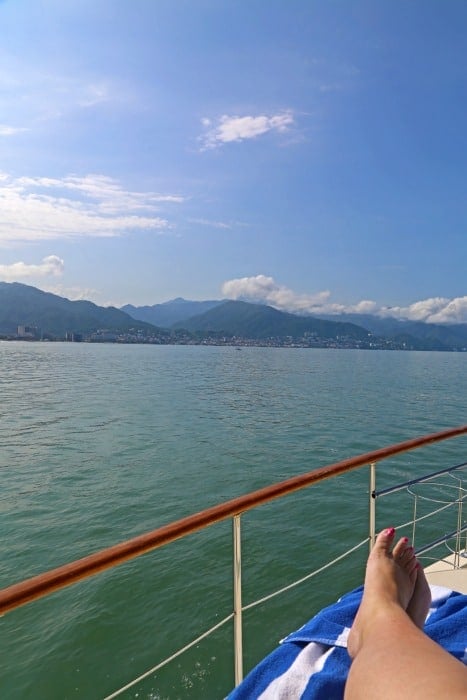 Rent a Private Yacht
Live the life of a reality tv star and rent a yacht with Mike's Fishing. They will take you around the Bay of Banderas and give you a day you will not soon forget.
Lounge on the front of the yacht sipping fresh mango margaritas while watching the world go by. Enjoy 1st class service the entire time you are on board.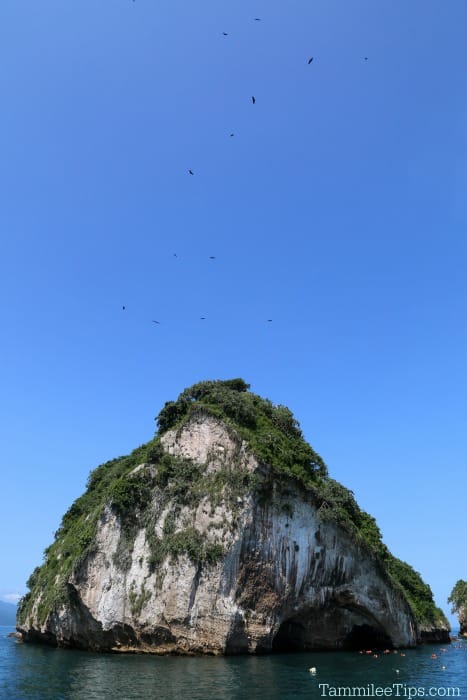 Snorkel at Los Arcos Marine National Park 
This is a highlight of a trip to Puerto Vallarta.
Swimming through one of the arches, hundreds of fish all around you, and savoring the amazing weather.
Keep an eye out for all of the birds nesting at Los Arcos. If you are a bird nerd like I am this is a great place to go.
I am pretty sure I saw some blue-footed boobies which were on the top of my goal bird life list.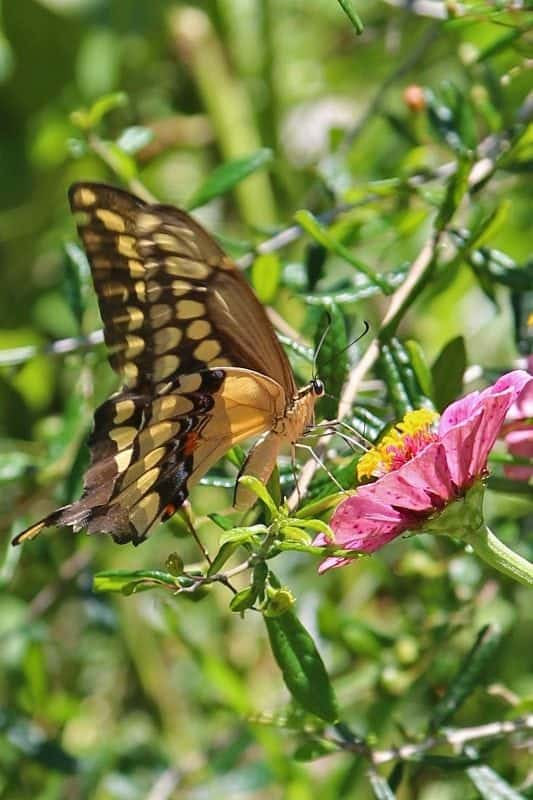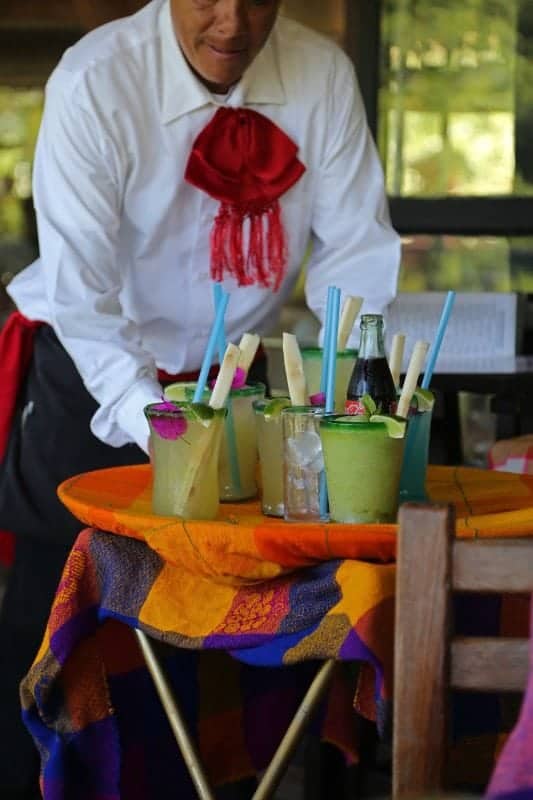 Visit the Puerto Vallarta Botanical Gardens
Located a bit out of town the Puerto Vallarta Botanical Gardens are an oasis of flowers.
I highly recommend enjoying a margarita on the deck while hummingbirds flit around you stopping at the feeders. Be prepared for bugs and bring sunscreen with you.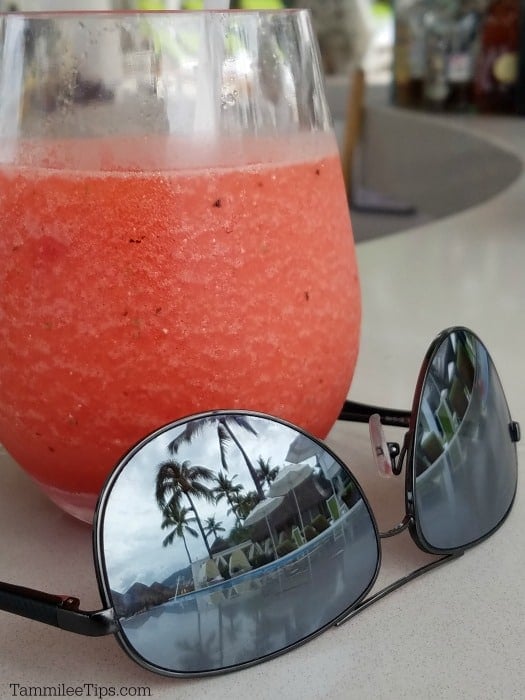 Do absolutely nothing and love it!
Lounge by the pool, sip a frosty beverage, soak up the sun and do absolutely nothing and love it!
There is nothing quite like lounging on a beach bed and spending the day doing absolutely nothing.
Please learn from me and make sure you put on ample sunscreen and re-apply many times!
I spent a day doing nothing at Casa Velas and ended up getting fried!
I had to get on a plane the next day and it was not the best flight of my life.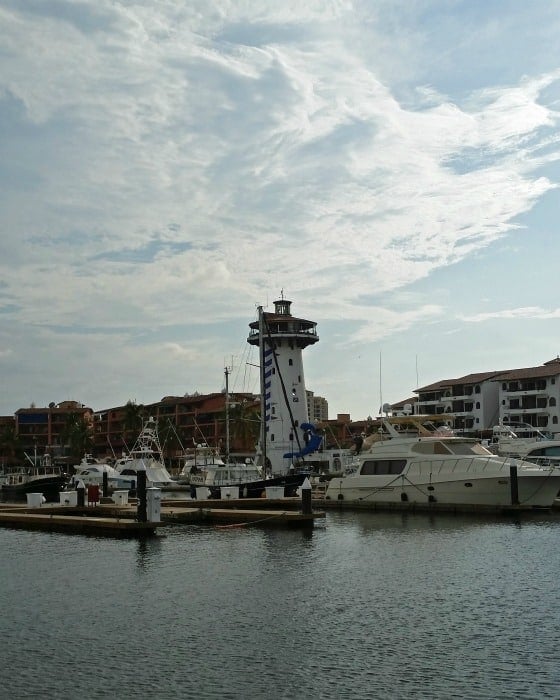 Marina Vallarta
The marina district is a quick five minutes from the airport. Here you can find great restaurants including Porto Bello which has served amazing Italian food with a view over the marina for 29 years.
The pathway is lined with restaurants, art galleries, cafes, and more.
If you interested in taking a fishing excursion there are a ton of boats in this area you can sign up with.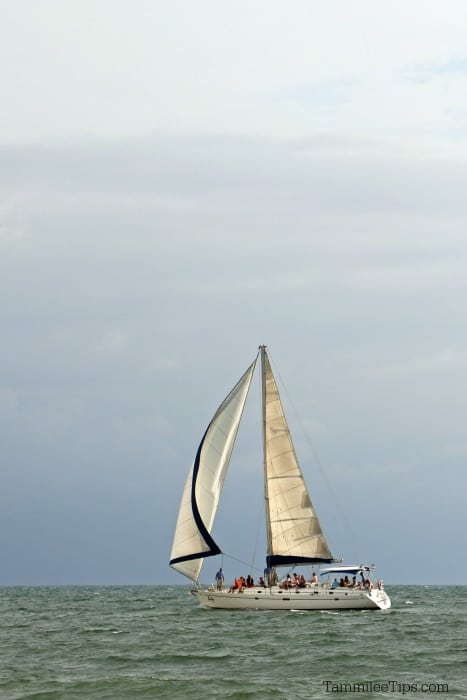 Take a sunset sail on the Bay of Banderas
Enjoy a pirate ship or a sailboat sail along the Bay of Banderas. Keep an eye out for dolphins as you ply the waters waiting for the sun to go down.
We took a sunset sail with Vallarta Adventure and it was fantastic.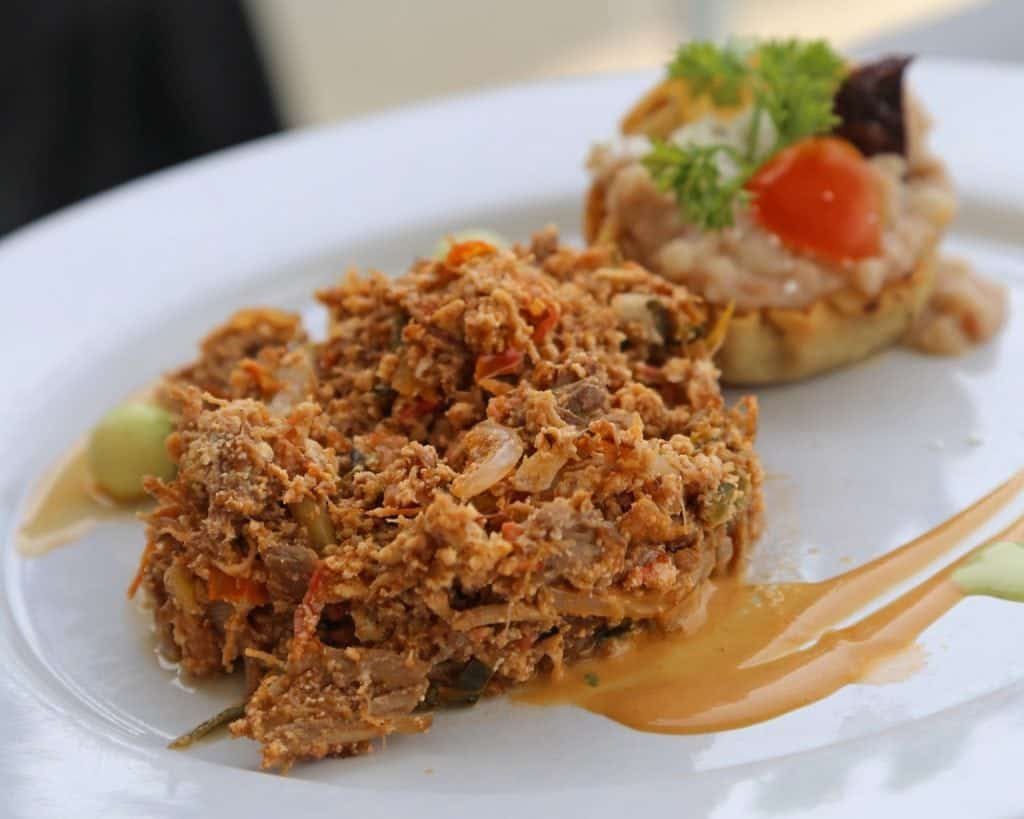 Eat all the food!
Seriously Puerto Vallarta is a foodie town! You can't go wrong eating all the food in Puerto Vallarta. Check out our restaurants of Puerto Vallarta post to see a few of our favorites.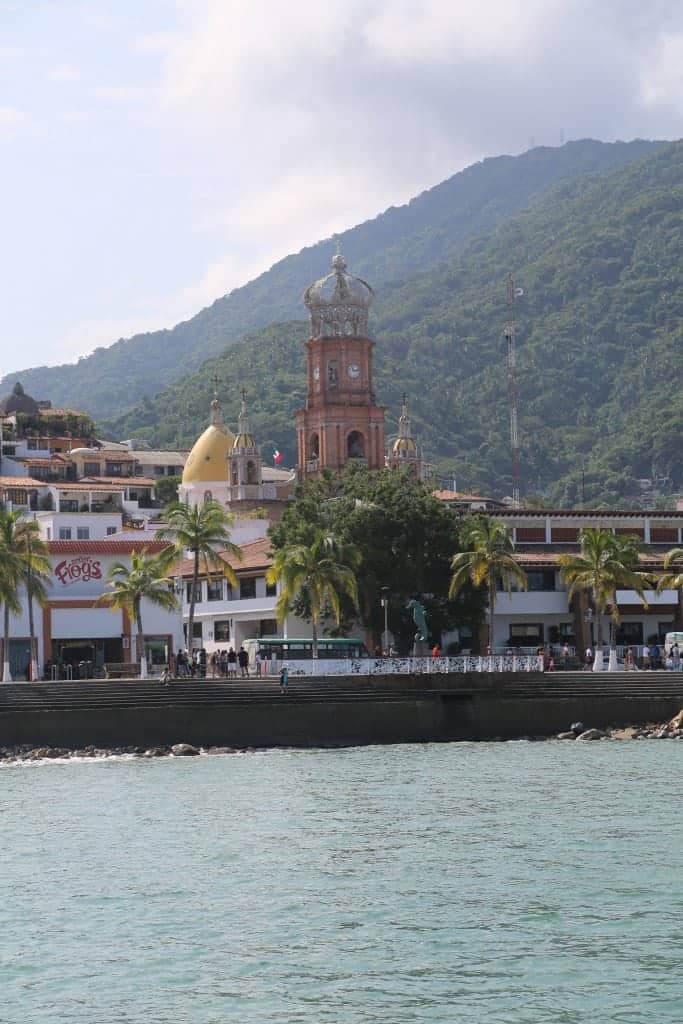 Visit the Chruch of our Lady of Guadalupe
This gorgeous church located in the heart of Puerto Vallarta is well worth a visit. During my first trip to Puerto Vallarta, I helped renew the wedding vows of a couple who was also on my trip.
The church will always hold a special place in my heart.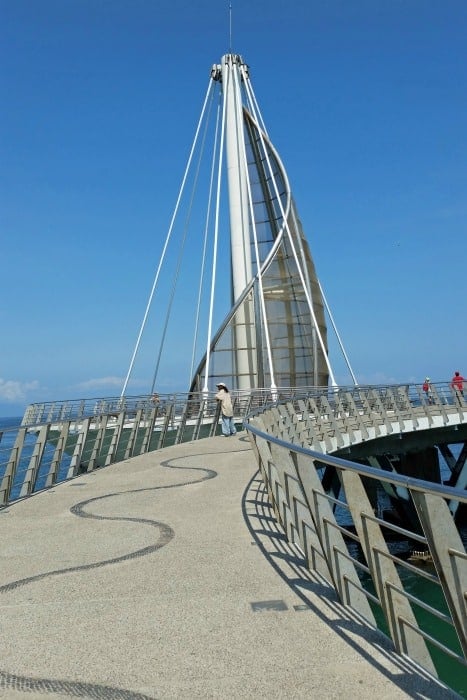 Romantic Zona (Zona Romántica)
The Romantic Area is located right across the Rio Cuale.  You can walk the cobblestone streets and explore cafes, art galleries, shops and so much more.
This is the perfect area to just wander and enjoy a bit of historic Puerto Vallarta.
Check out the Nomadic Boys Gay Puerto Vallarta Guide to learn more about LGBTQ activities and travel tips!
Playa Los Muertos Pier
The Los Muertos Pier is hard to miss jutting out into Banderas Bay.
You can take a water taxi to southern beaches and coves, such as Las Ánimas, Quimixto, Mismaloya, Yelapa and other beautiful destinations.
This is a great place for photos of Puerto Vallarta and Los Muertos beach.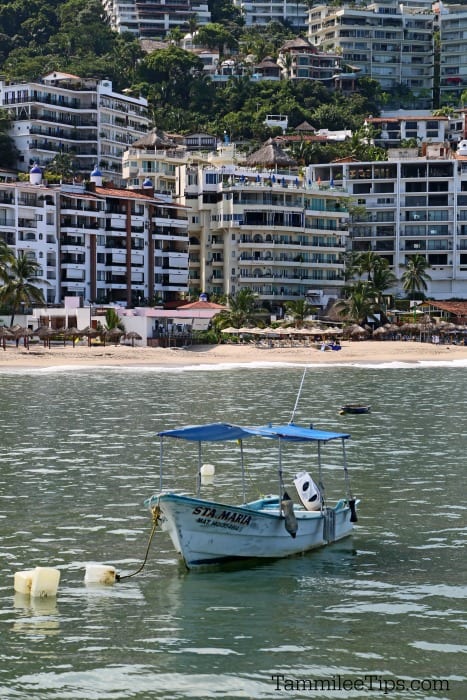 Playa de los Muertos
Playa de lo Muertos borders the romantic zone and is the perfect place to lounge or enjoy a frosty beverage.
The waves are normally super light so you can float in the water easily.
Vendors walk up and down the beach offering a little bit of everything.
If you get hungry there are a ton of options in any of the hotels and condos lining the area.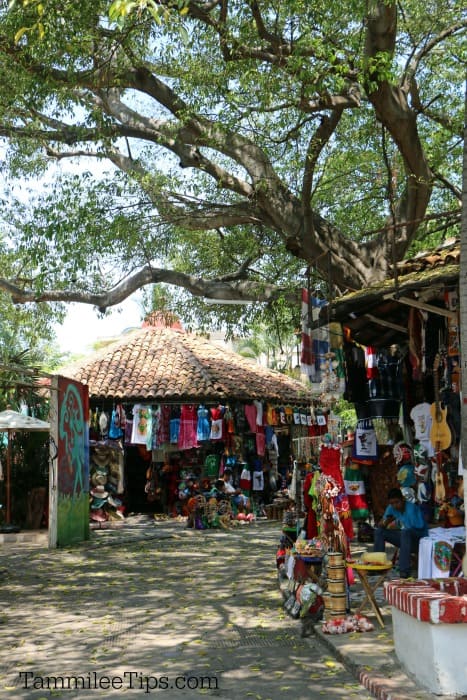 Isla Cuale
If you love strolling an open-air market and checking out all of the crafts and souvenirs this is the place for you.
In 1926 the Río Cuale swelled and forked creating an island in the middle of the river. This area now forms a "boundary" between the romantic zone and downtown.
There are a couple of cafes in this area but a ton of open-air stalls to explore.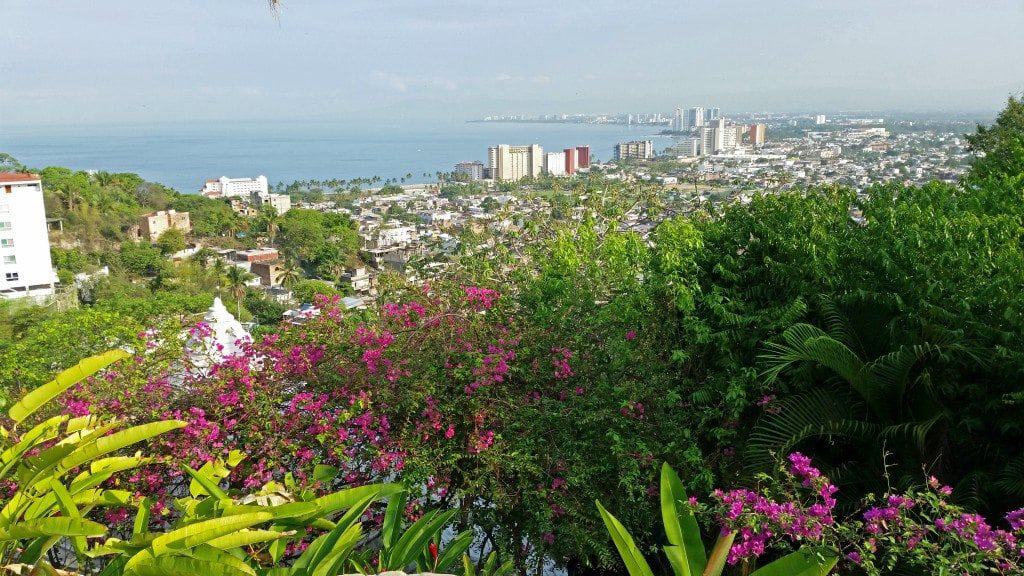 Pamper yourself at the spa
Puerto Vallarta knows how to pamper you! I highly recommend the 4 hands massage at the Villa Premiere. I was a walking noodle after this massage. Oh my goodness it is bliss.
Also, the tequila scrub at the CasaMagna is amazing. Don't worry you don't smell like tequila when you are done with it.
There are so many great things to do in Puerto Vallarta! Let us know if we missed your favorite thing to do!
Take a tour
Are you thinking there are so many things to do and wondering how to make them happen? Check out a few of the great tours that are offered in Puerto Vallarta.
These tours are a great way to relieve the stress of worrying about transportation, how to get to new places, and what to expect.
Let yourself just enjoy exploring and put all the work on the tour company.
These are our favorite best things to do in Puerto Vallarta! We hope they help you plan an epic trip to one of our favorite places in the world.
Puerto Vallarta Resources
Puerto Vallarta by Cruise Ship Guide