Duck Fart Shots are a layered shot with Kahlua coffee liqueur, Bailey's Irish Cream, and Crown Royal Canadian Whiskey. This layered cocktail is easy to make and tastes amazing.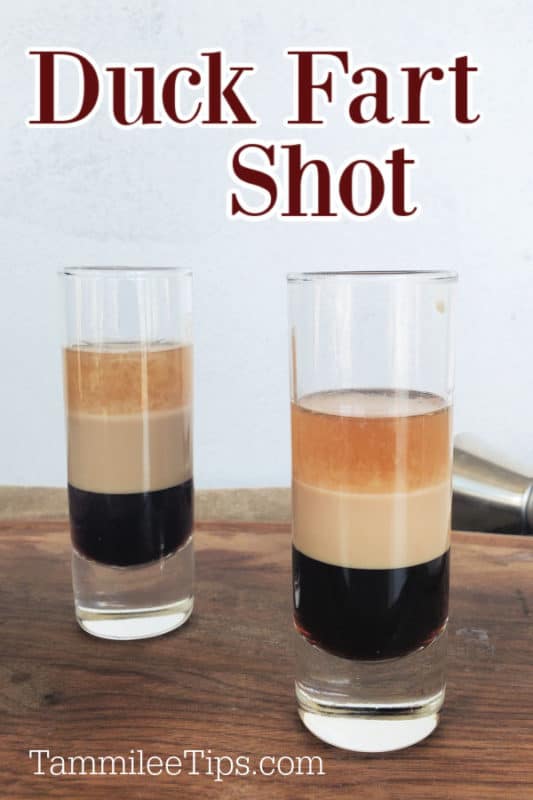 Duck Fart Shot
The first time I had a duck fart shot was in Juneau, Alaska at the world-famous Red Dog Saloon. This is perfect since this layered cocktail shot was originally created in Alaska.

The Duck Fart Drink is also known as the Alaskan Duck Fart depending on which menu you are looking at.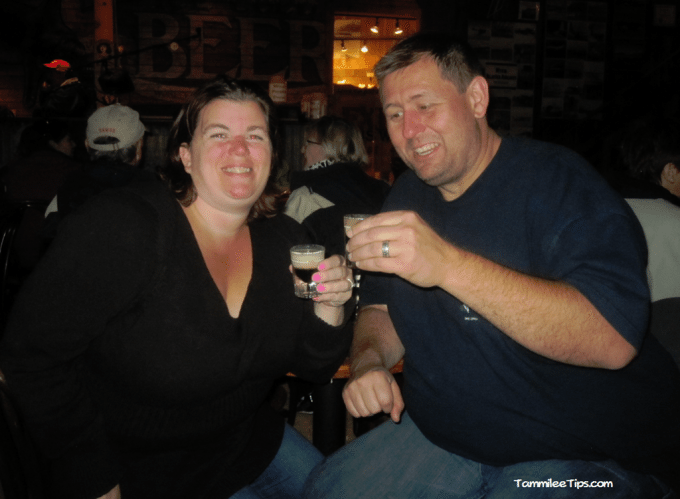 We had no clue what we were getting into the first time we tried the Duck Farts in Juneau, Alaska. LOL!
The waiter told us they were world-famous in Alaska and we had to have one while in Alaska.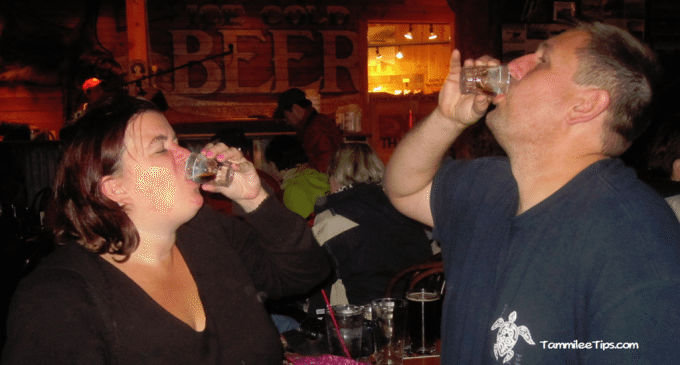 I am going to admit right now that we ended up drinking multiple duck fart cocktails to get fun photos. lol!
My nose may be pink because of all the cocktails but we sure did warm up on a cold Alaska night.
We had no idea while we were in Alaska that the Duck Fart Shot had three types of liquor layered in it. We just went for it and took the shots.
Thankfully we made it back to our cruise ship and continued on our Alaska Cruise. Every time I think of a Duck Fart I flashback to that Alaska Cruise and how much fun we had.
If you have been wondering what is a duck fart shot don't worry we have the answer for you!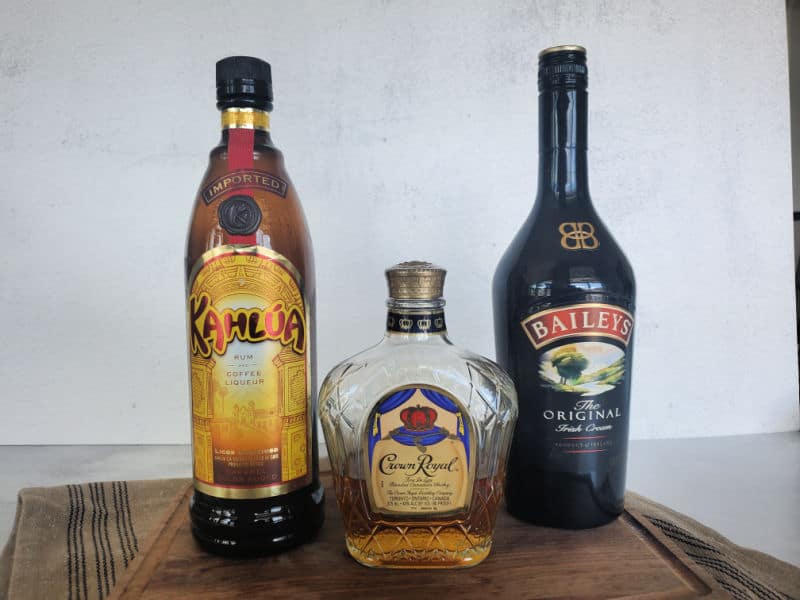 Ingredients
Bailey's Irish Cream
Crown Royal Canadian Whiskey
Kahlua is the most frequently used coffee liqueur.
Crown Royal is the most frequently used whiskey but it can be made with whatever whiskey you have on hand.
I have seen a few recipes that use Grand Marnier but that would make a B-52 shot instead of the Duck Fart.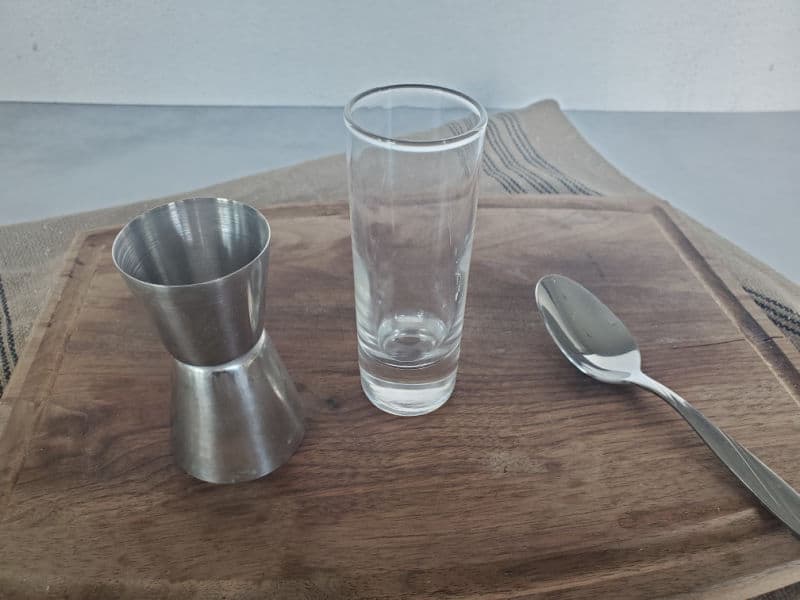 Kitchen tools needed
2 oz Shot Glass - You will want to measure your shot glass to make sure how many ounces it can fit. This recipe makes 1.5 ounces of a layered cocktail.
Spoons - I use two different spoons and slowly pour bailey's and then the Canadian Whiskey into the shot glass. You can use a specific bar spoon or kitchen spoon.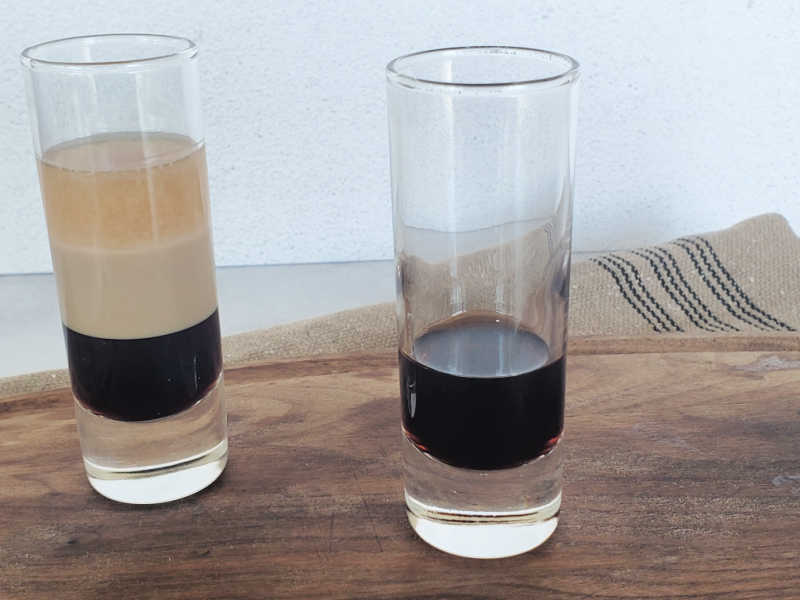 Layer 1 - Kahlua coffee liqueur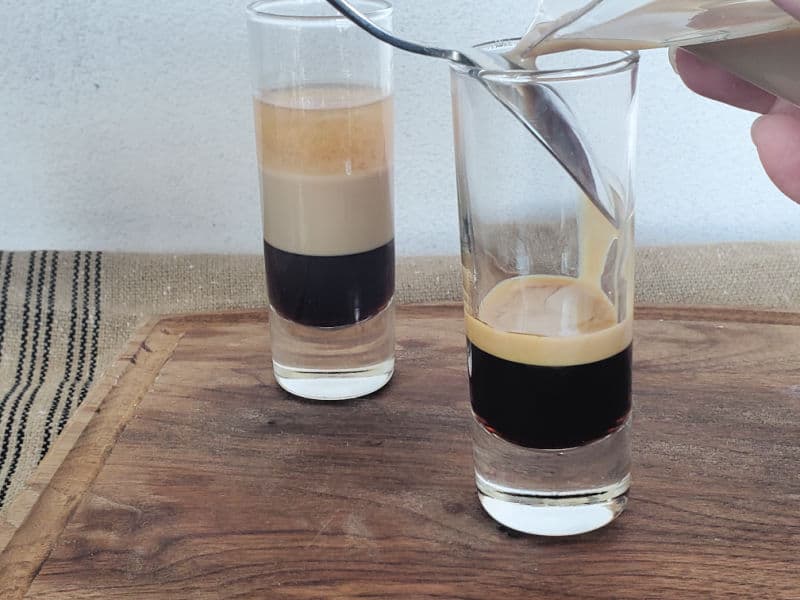 Layer 2 - Bailey's Irish Cream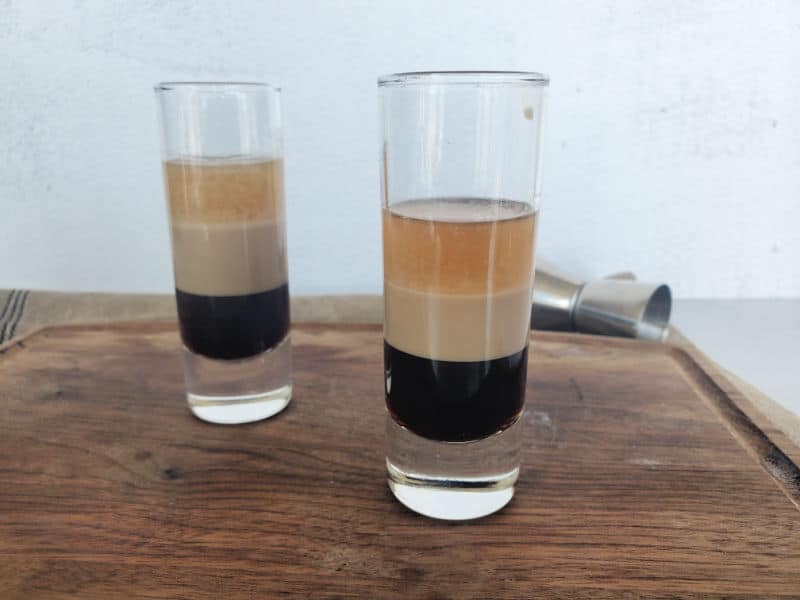 Layer 3 - Crown Royal Canadian Whiskey
Recipe Tips
Make sure to pour each layer slowly. You want the layers to softly lie on the one below it not mix together.
The spoon helps to make sure the layers do not mix.
If you get a bit of liquor on the side of the shot glass just rotate the glass before pouring the next level.
Great cocktail recipes
Funny Drink Names - Check out our entire collection of cocktails and mocktails with funny names.
Do you love recipes? Check out our copy cat recipes, dessert recipes, and our Crock Pot Recipes.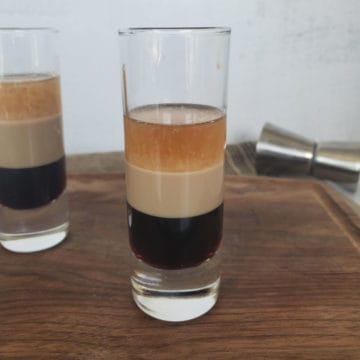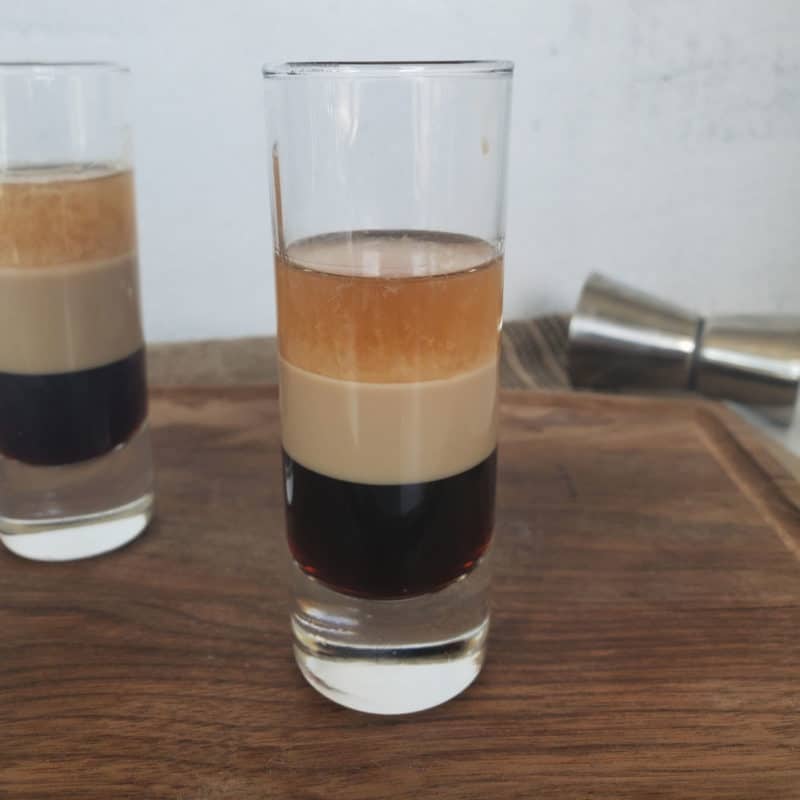 Duck Fart Shot Recipe
How to make a Duck Fart Shot with three layered liqueurs in a shot glass.
Print
Rate
Instructions
Add Kahlua to the shot glass. Slowly pour Bailey's over a spoon in to the shot glass. Slowly pour the Crown Royal over a spoon for the final layer.
Nutrition
Nutrition Facts
Duck Fart Shot Recipe
Amount Per Serving
Calories 130
Calories from Fat 18
% Daily Value*
Fat 2g3%
Cholesterol 1mg0%
Sodium 1mg0%
Potassium 1mg0%
Carbohydrates 10g3%
Protein 1g2%
* Percent Daily Values are based on a 2000 calorie diet.