No trip to Skagway is complete without a stop at the Red Onion Saloon. You can not miss the Red Onion Saloon as you are walking down the main street.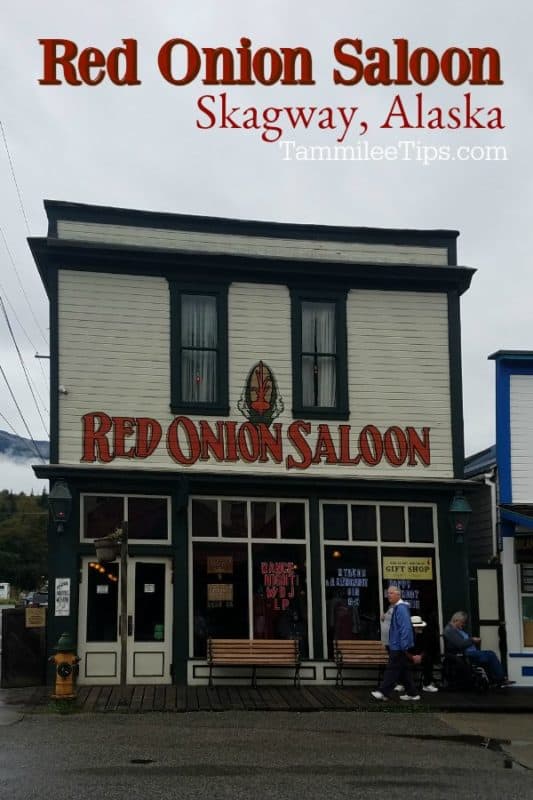 Red Onion Saloon - Skagway, Alaska
I had read about the Red Onion Saloon in our Alaska tour books prior to leaving Spokane so I knew it was one of the places we definitely had to visit.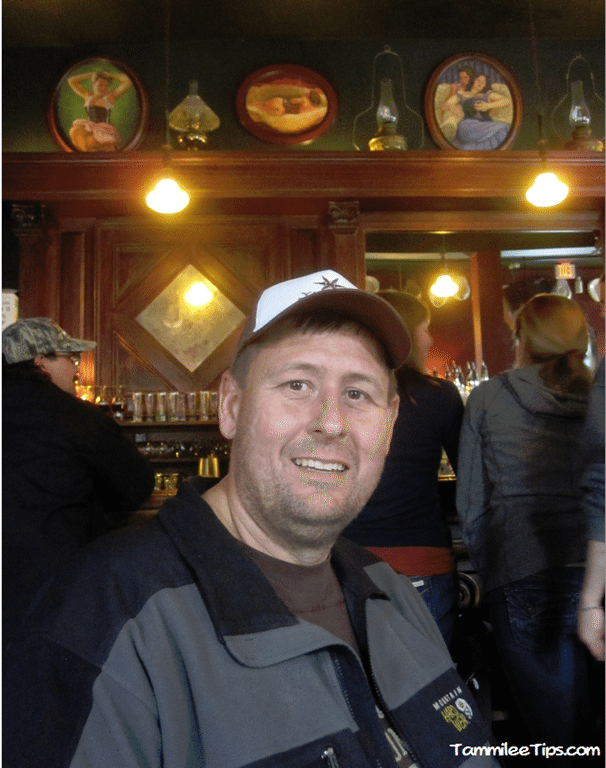 The Red Onion Saloon was also a working girl establishment so the art on the wall falls in line with that type of establishment. It is very tasteful compared to what we see nowadays.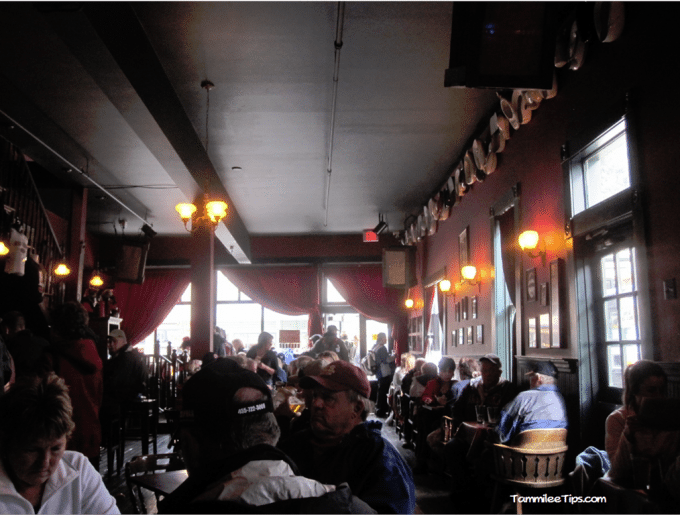 The inside is not very big. Don't be surprised if you have to wait a few minutes for a table especially at the end of the day.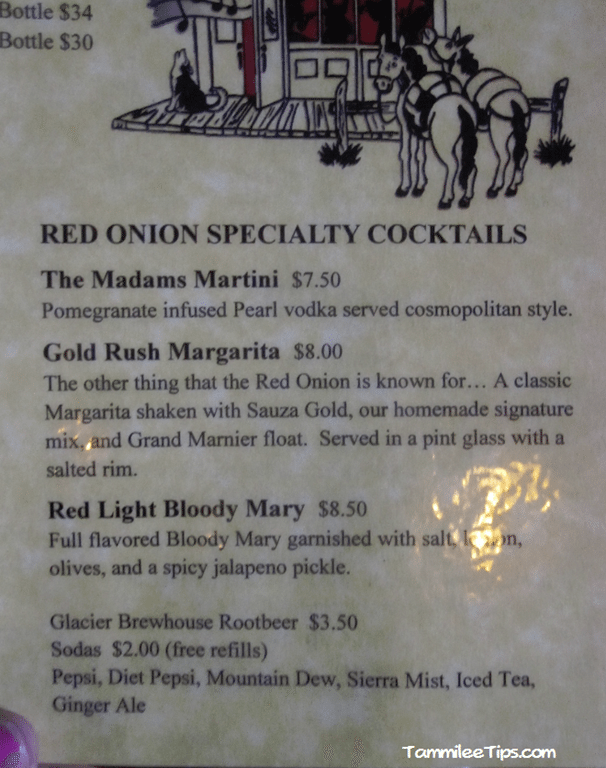 The menu at the saloon was fantastic. I loved the themed drinks and had to try the Madame Martini.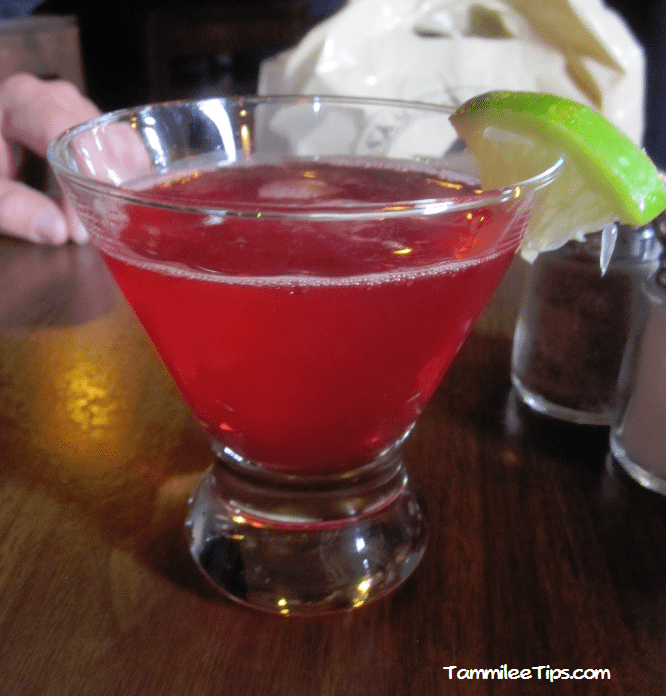 The Madame Martini was fantastic. A great drink to end a wonderful day in Skagway.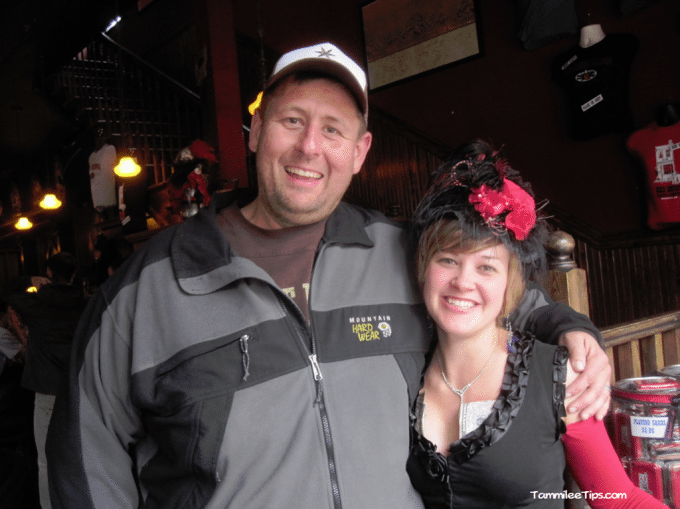 I almost forgot to mention that the waitresses are dressed in period costumes and are fantastic! They know how to play it up with tourists and have a great time.
We had an amazing day in Skagway during our Alaska Cruise. We had almost the entire day to explore the area. We were able to drive to the Yukon Territory and visit Yukon Brewing Company, visit the Red Dog Saloon and check out the Klondike Gold Rush NHP.
Additional Alaska Cruise Articles
What to pack on an Alaska Cruise
Check out all of our Alaska Cruise Travel Guides