Photo tour of the Carnival Splendor!  The Carnival Splendor is a beautiful older Carnival Cruise Ship that you will love sailing on. One of my favorite parts of the Carnival Splendor is it is still original in it's design and look. While I love the Carnival 2.0 updates that have been done on other ships I also love that Carnival Splendor still has all of the original look from when it hit the seas.
The art on the Carnival Splendor is a bit of a trip and you will hopefully find yourself wandering the ship just to see what is around the next corner. From the vibrant pink donut looking walls to the whimsical art there is just something fun about this ship.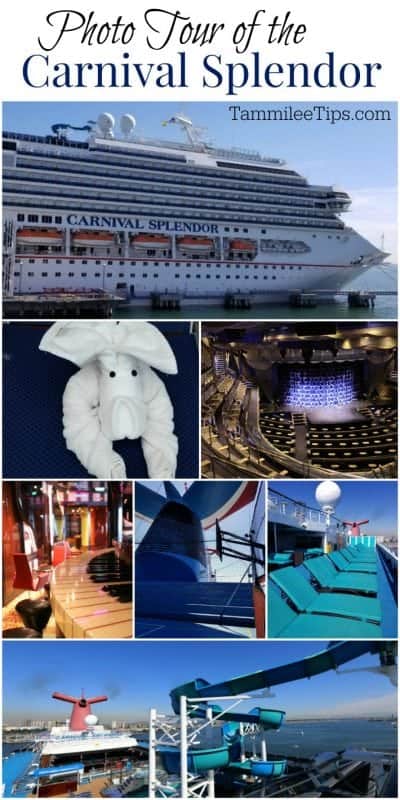 Carnival Splendor Pictures
From the moment you walk onboard the Carnival Splendor you are surrounded by fun and excitement and so much to do during your cruise vacation!
This photo tour of the Carnival Splendor will hopefully help you see all of the fun you can have onboard and entice you to book a cruise vacation. I spent seven days onboard the Carnival Splendor and would happily go back on this ship in a second.  I really hope you enjoy this photo tour of the Carnival Splendor. Let us know if we can answer any questions about the ship!
Photo tour of the Carnival Splendor Balcony Cabin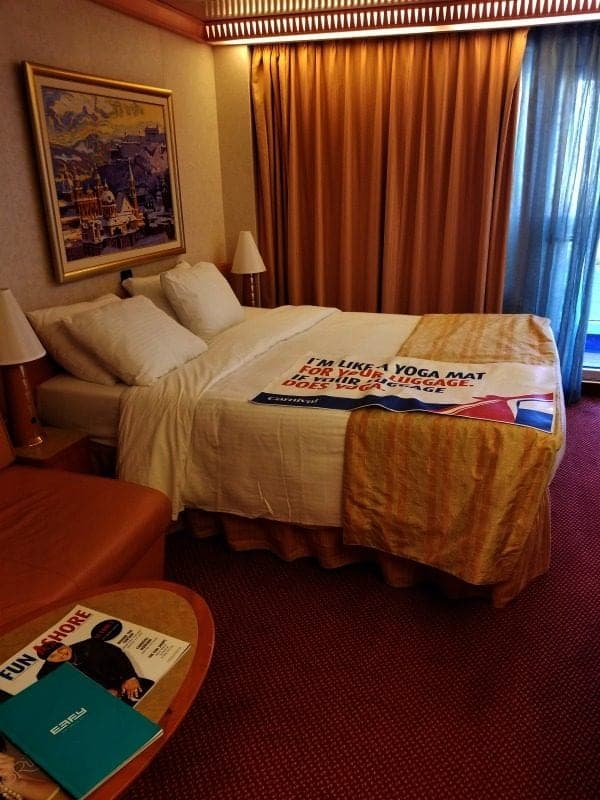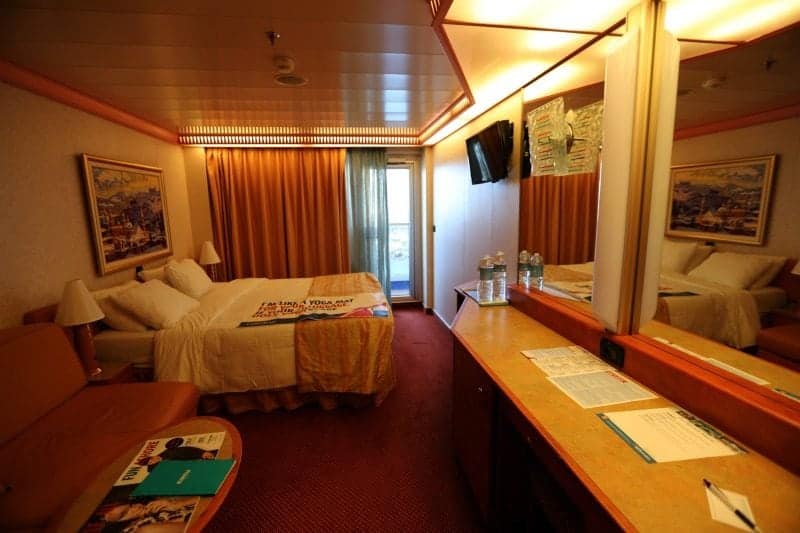 Check out this video walkthrough of my Balcony Stateroom on the Carnival Splendor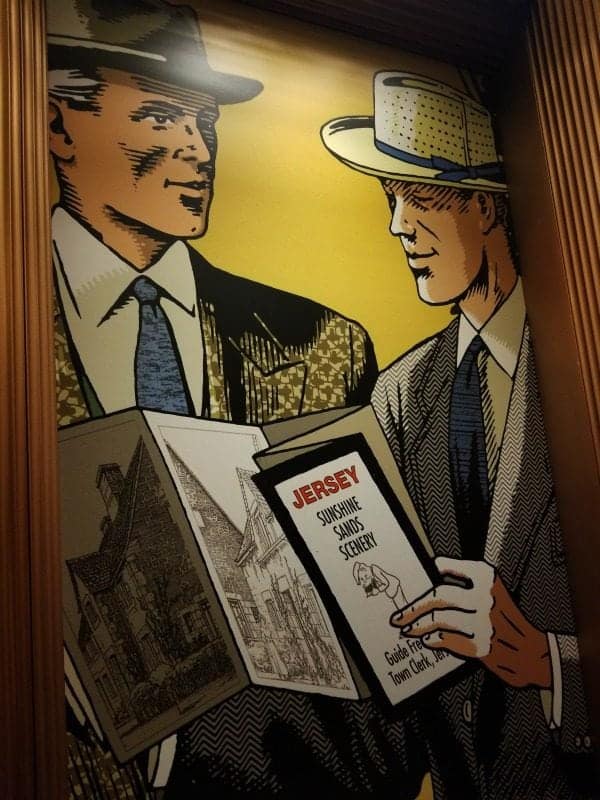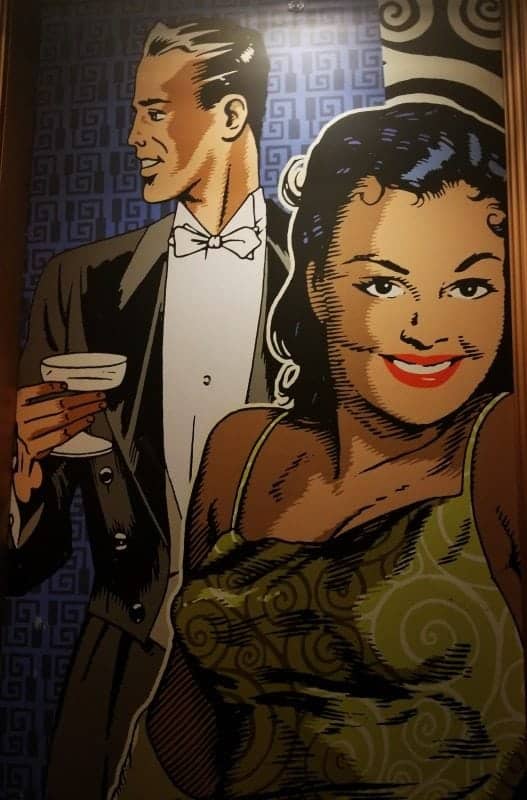 The artwork in the hallways is super retro and fun!
Photo tour of the Restaurant and Bars on the Carnival Splendor
Lido Deck Buffet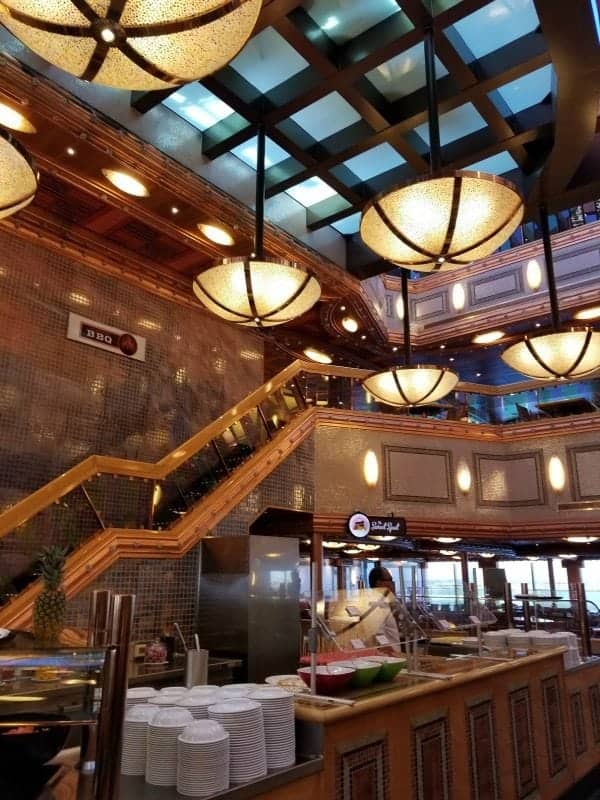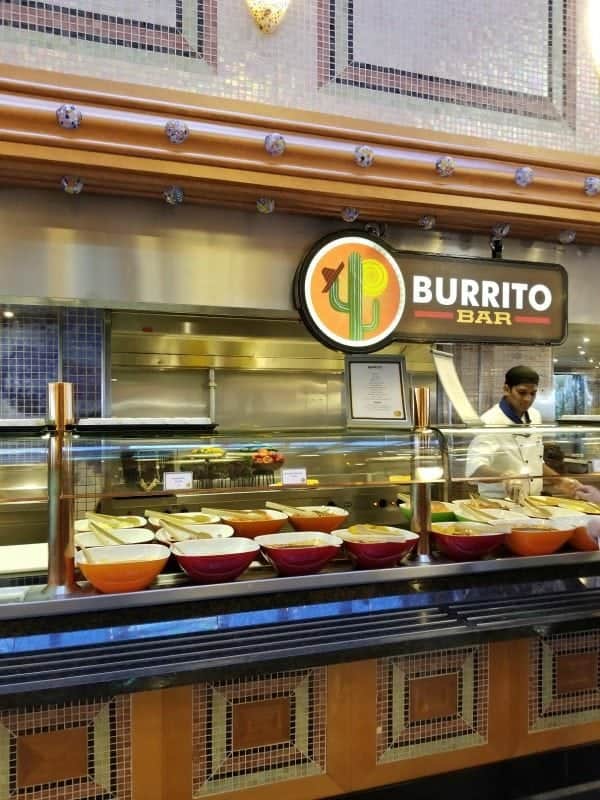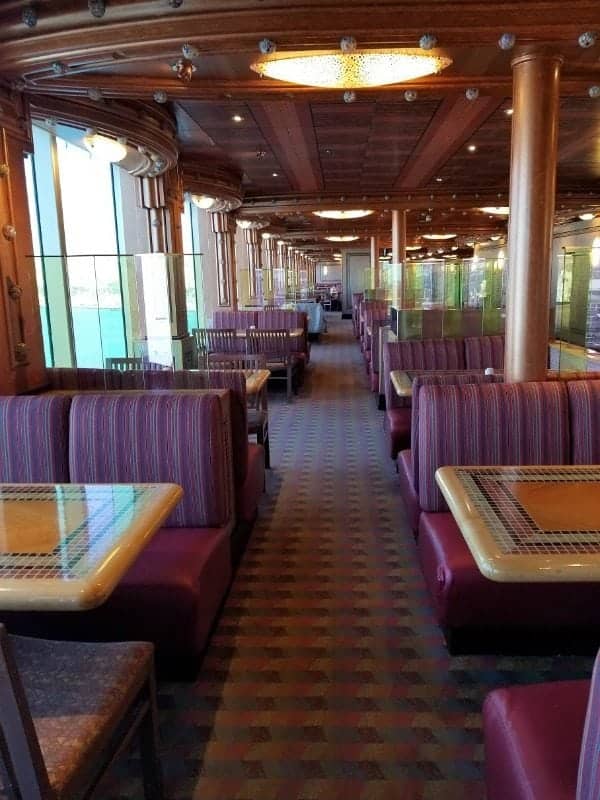 Tons of seating for the buffet and lido deck dining. Great air conditioning and comfy seats. This is a great area to relax and watch the world go by or look for whales!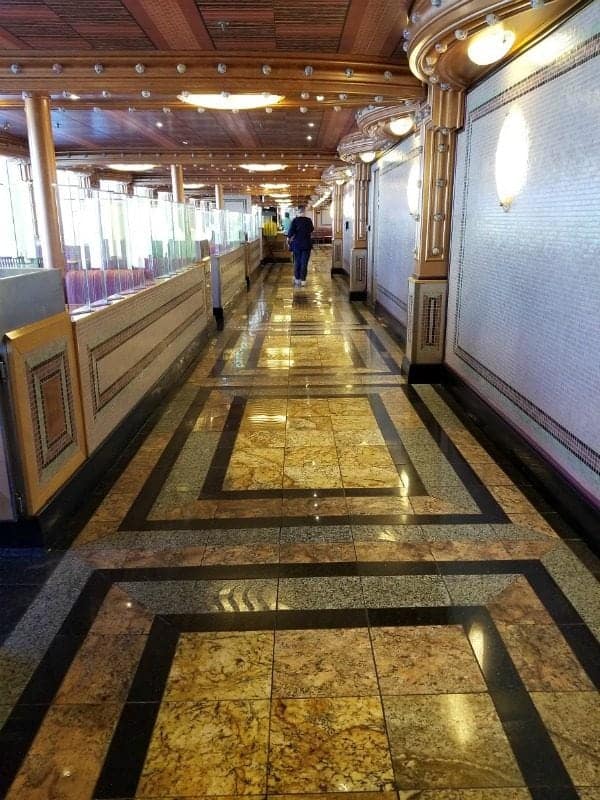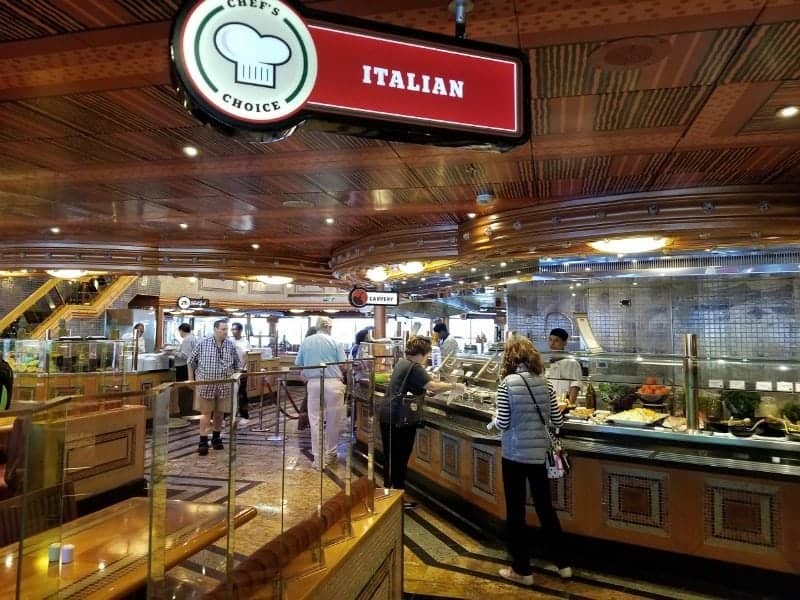 Tons of food options on the buffet. Every day you can expect a new treat or surprise.
Carnival Splendor Coffee Shop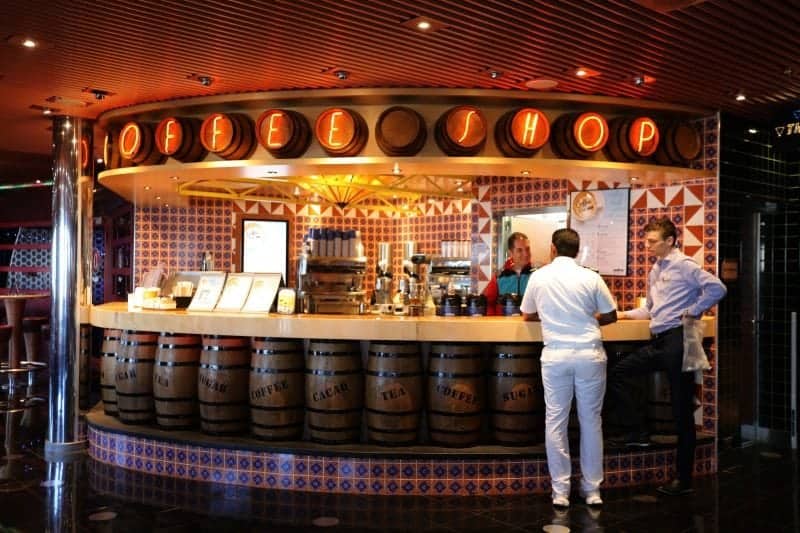 The coffee shop on the Carnival Splendor offers your favorite coffee drinks, boozy milkshakes, and boozy coffee drinks.
Carnival Splendor Pinnacle Steakhouse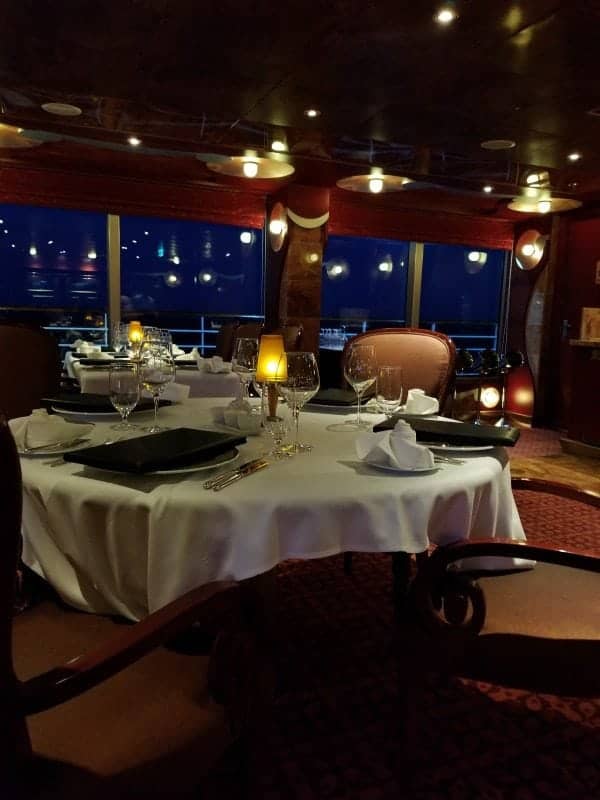 For a romantic night at sea visit the Pinnacle Steakhouse located on deck 12 with a great view over the water. The menu is amazing and you will not leave hungry!
Carnival Splendor Pizza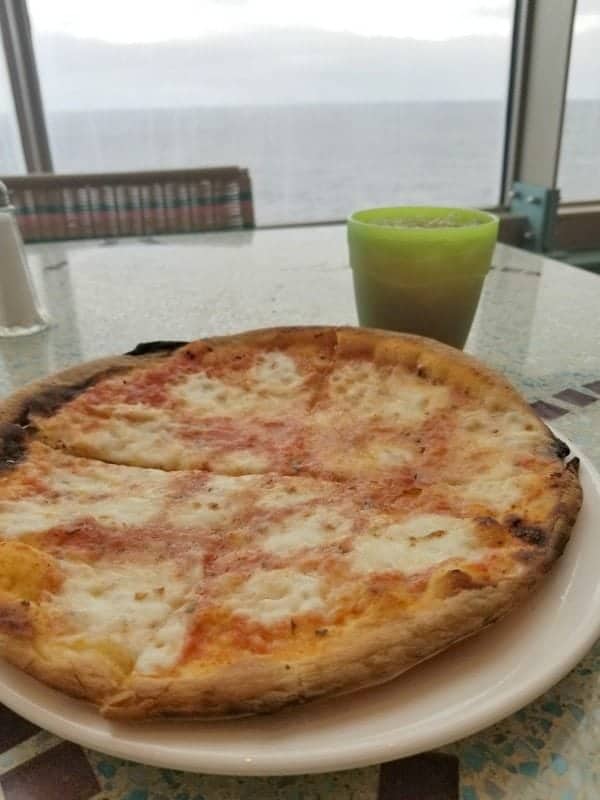 One of my favorite cruise treats is pizza for breakfast. Yes I admit
Carnival Splendor Bars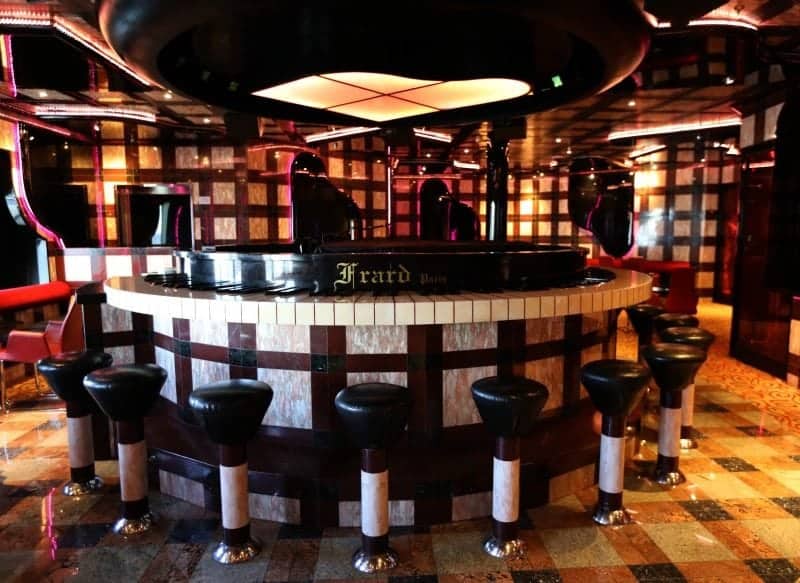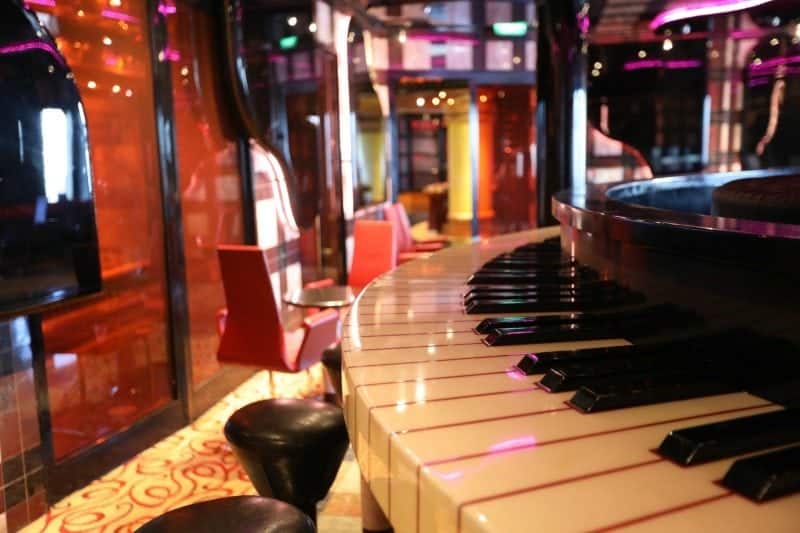 Carnival Splendor Piano Bar is hopping at night! Get ready for a great time when you visit the bar! Come early because it gets packed!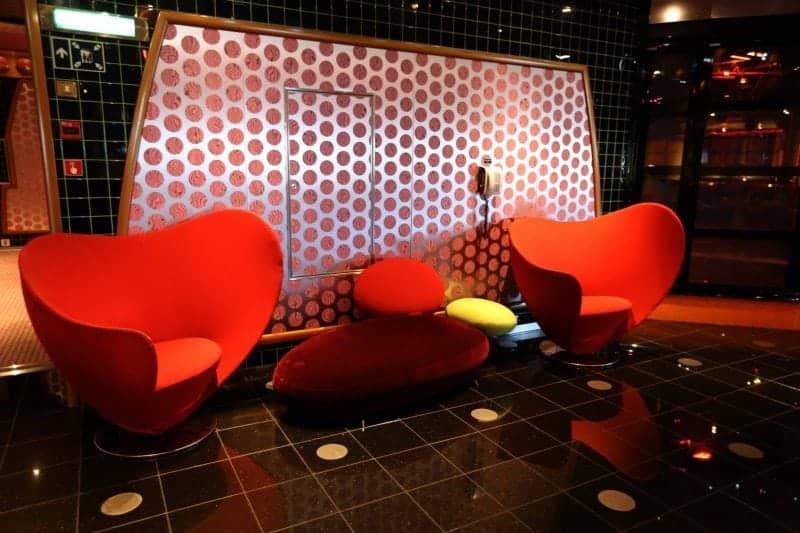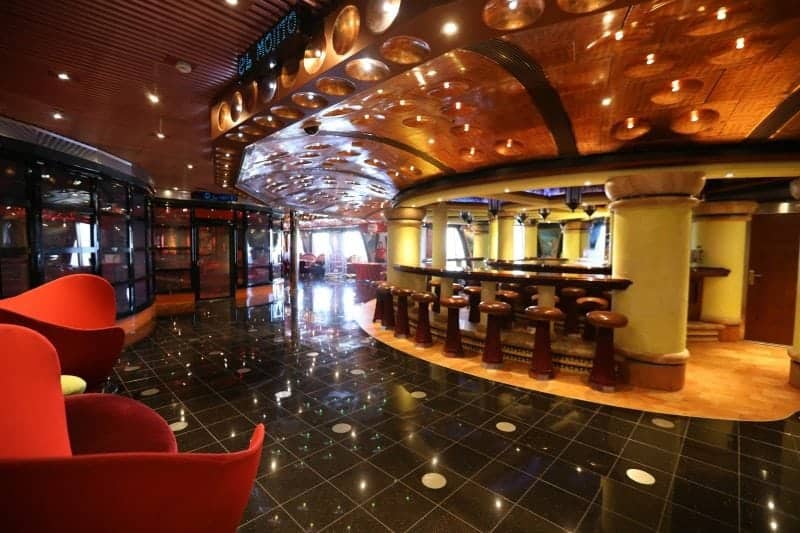 Carnival Splendor El Mojito Wine Bar
The El Mojito Bar is the perfect place to enjoy a cocktail before dinner or a comedy show! The bartenders are fantastic. You can order a Caribbean Sunset Martini, Sea Blue Martini, or my new favorite Island Mojito.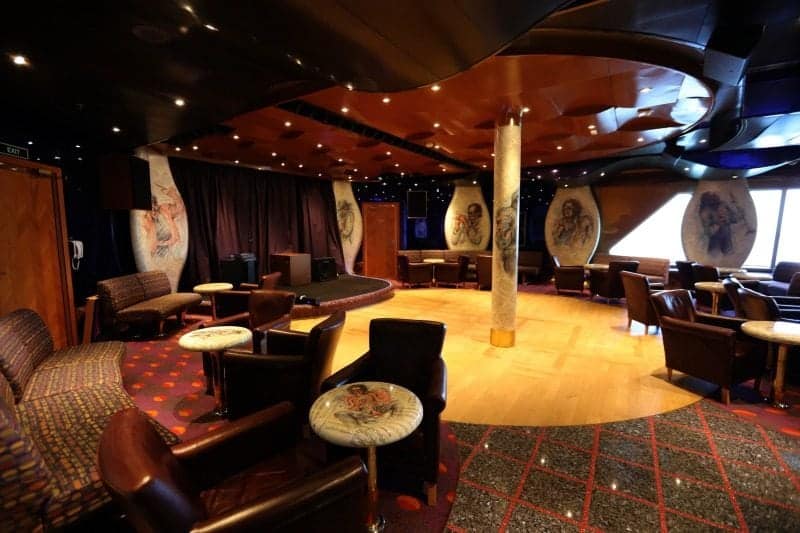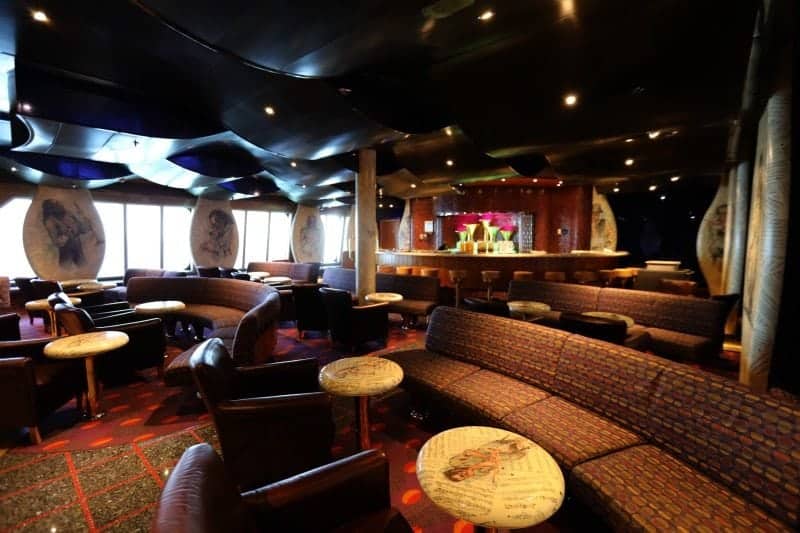 This bar is tucked in the back of the ship. It was pretty quiet during our cruise.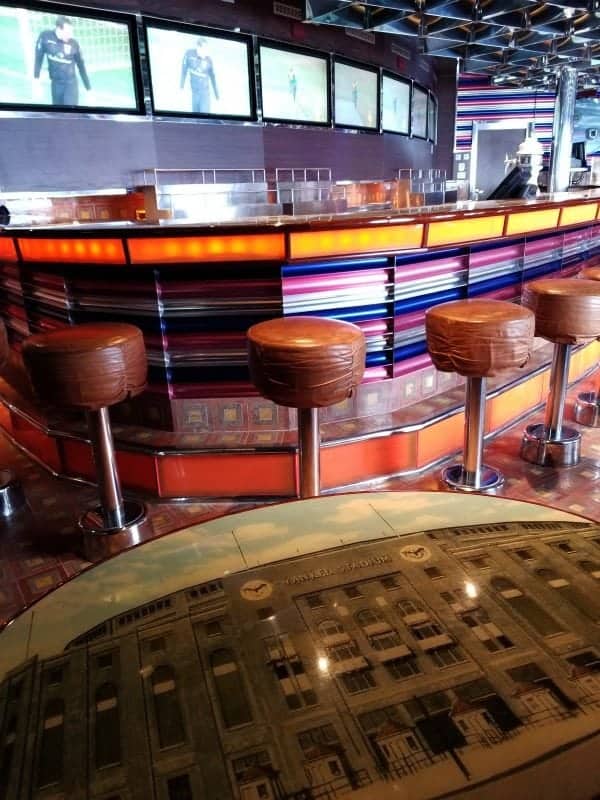 Carnival Splendor Sports Bar
The sports bar is the place to be to catch your favorite teams on the big screen! Get up to the minute game updates and cheer on your team with fellow cruisers.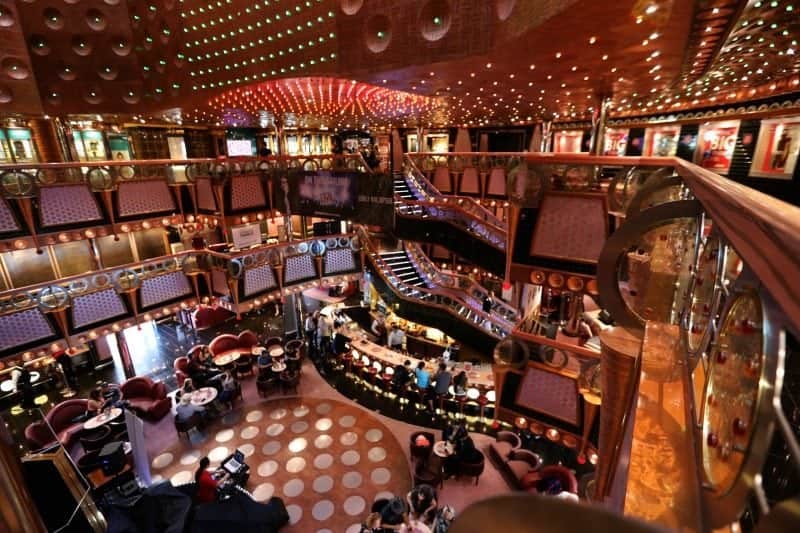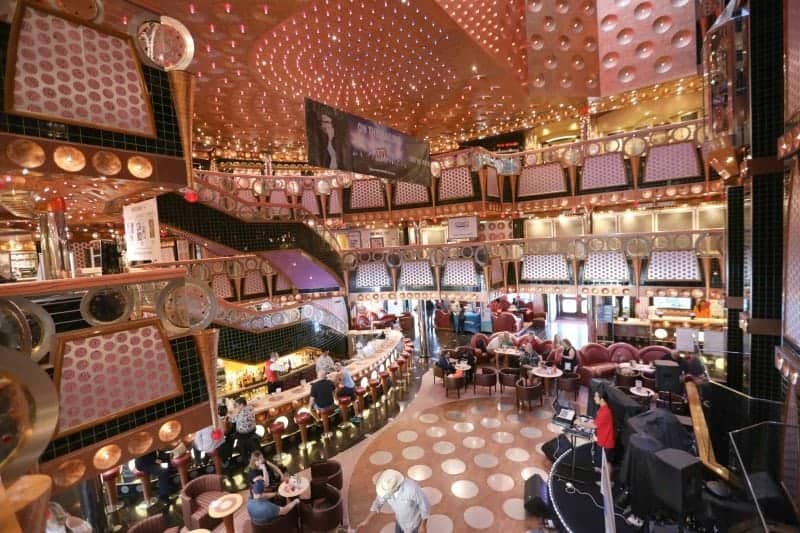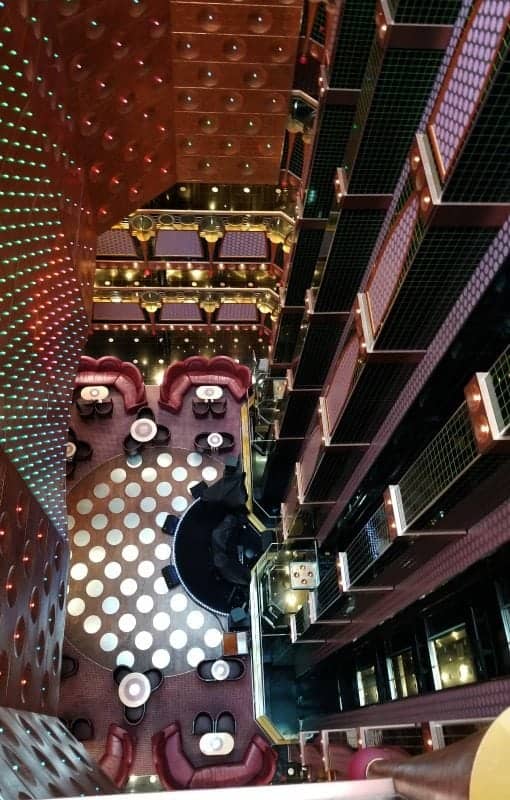 Carnival Splendor Lobby Bar
The Carnival Splendor Lobby Bar is the first thing you see when you get on board. This is a great meeting place before dinner or as you are getting ready to see a show.
Lido Deck and Pools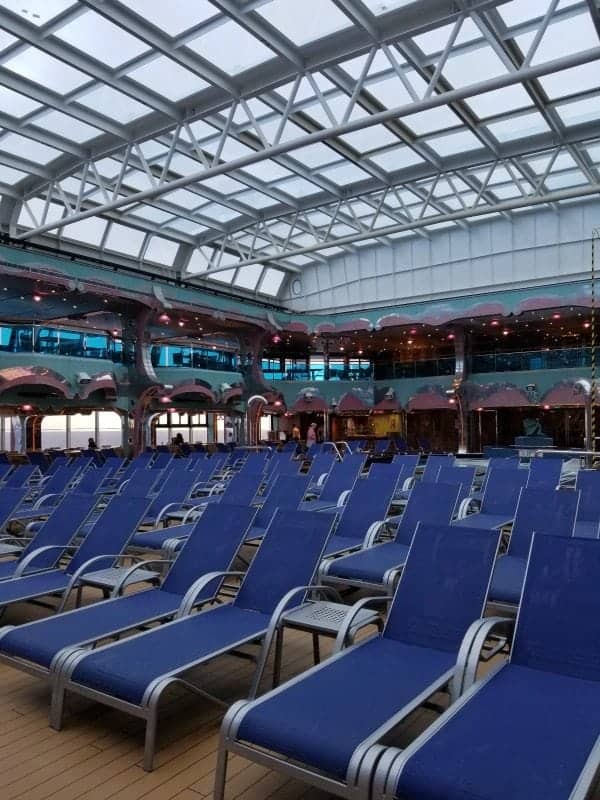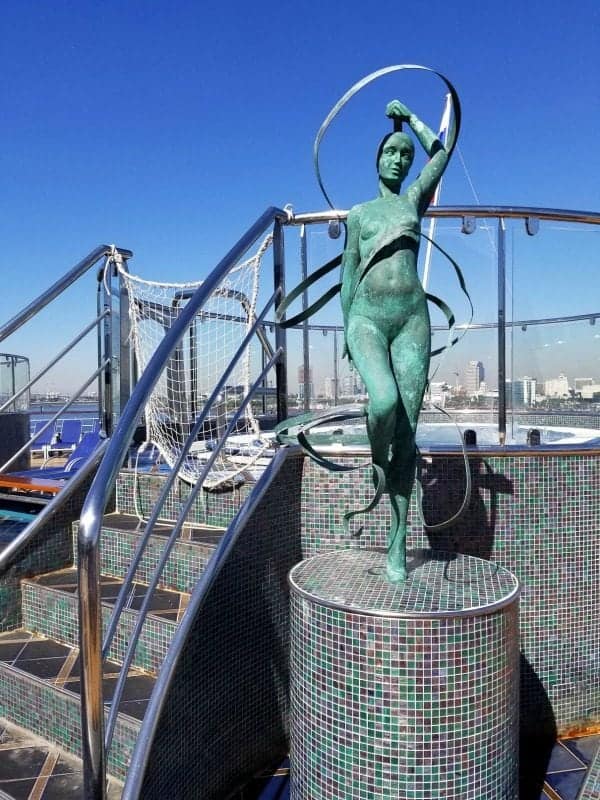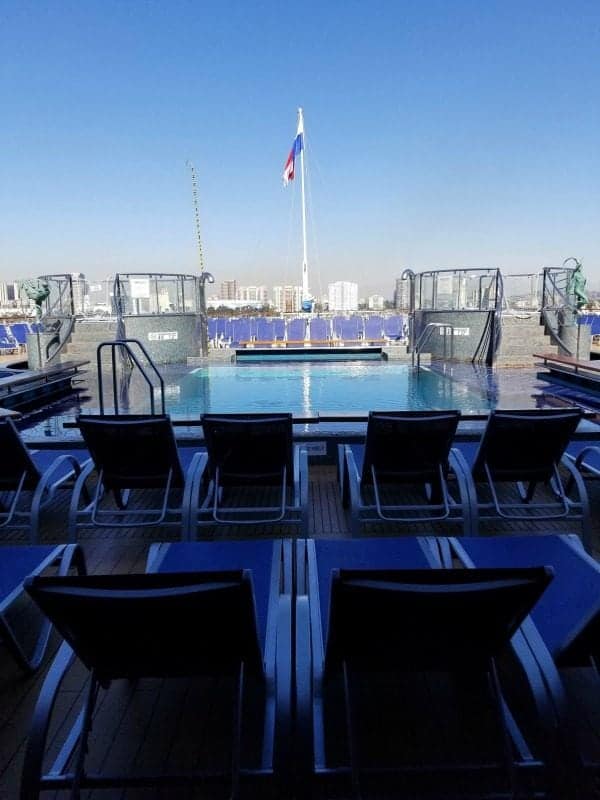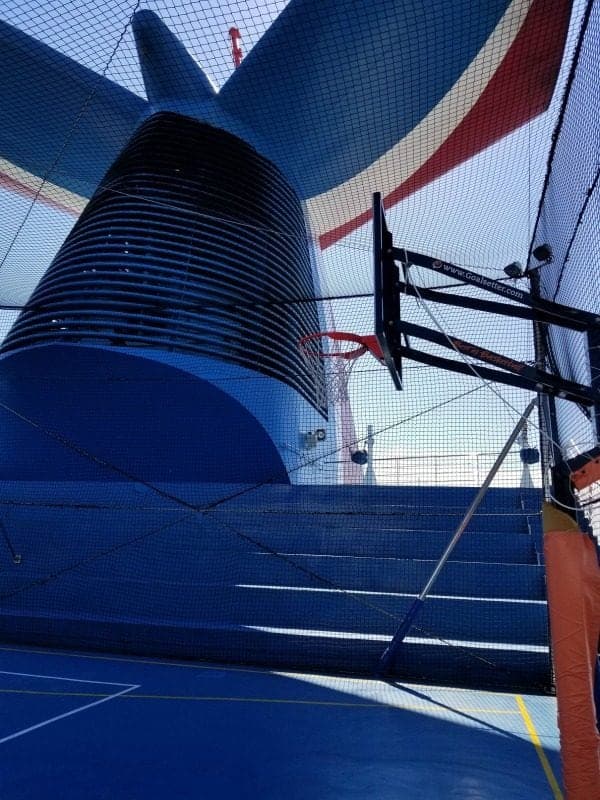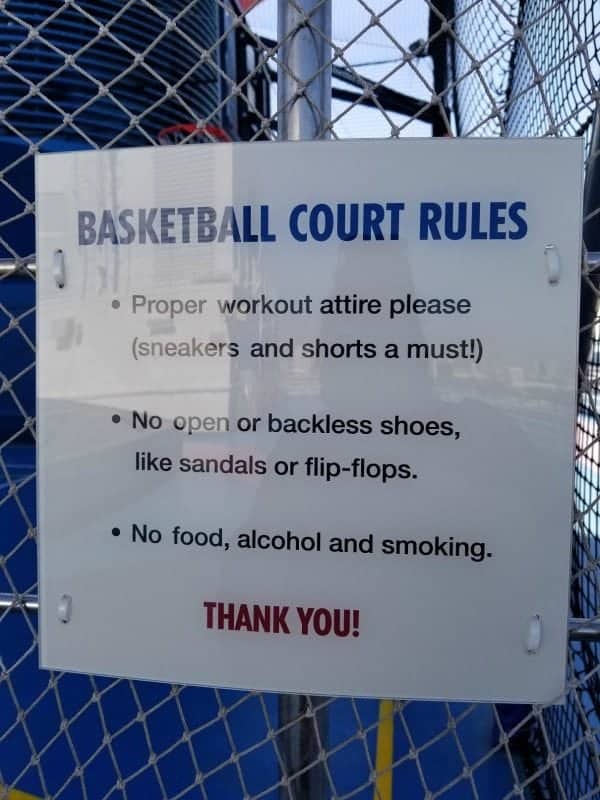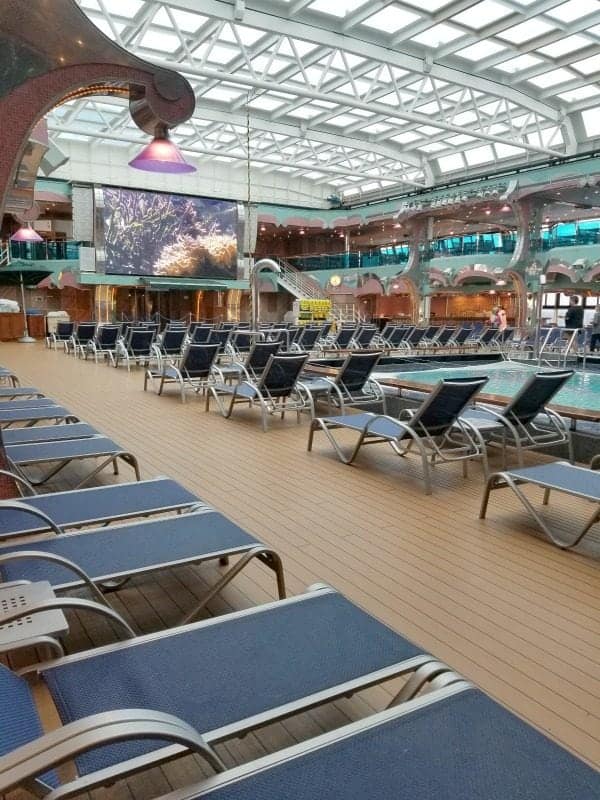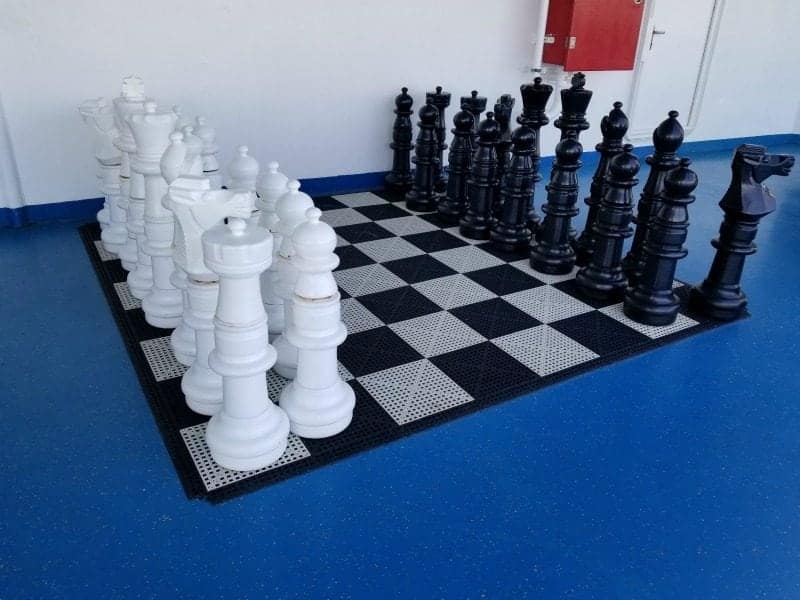 Carnival Splendor Waterworks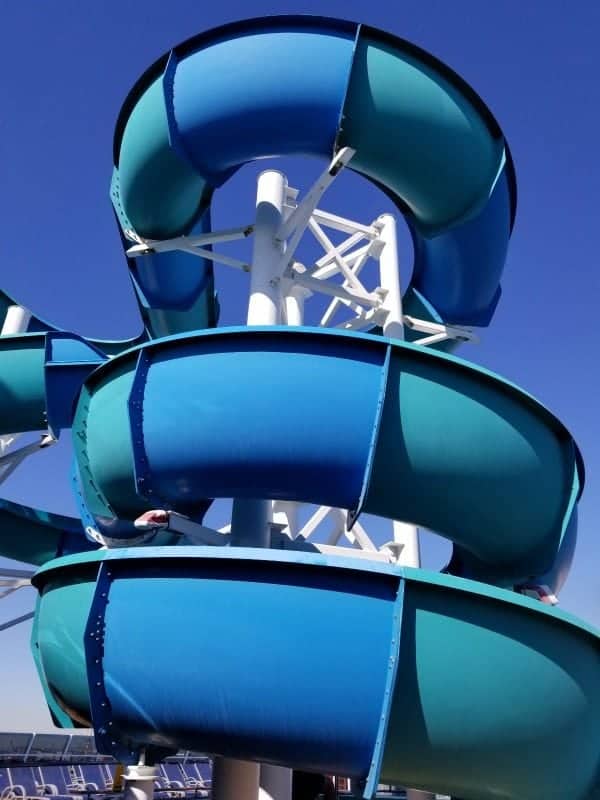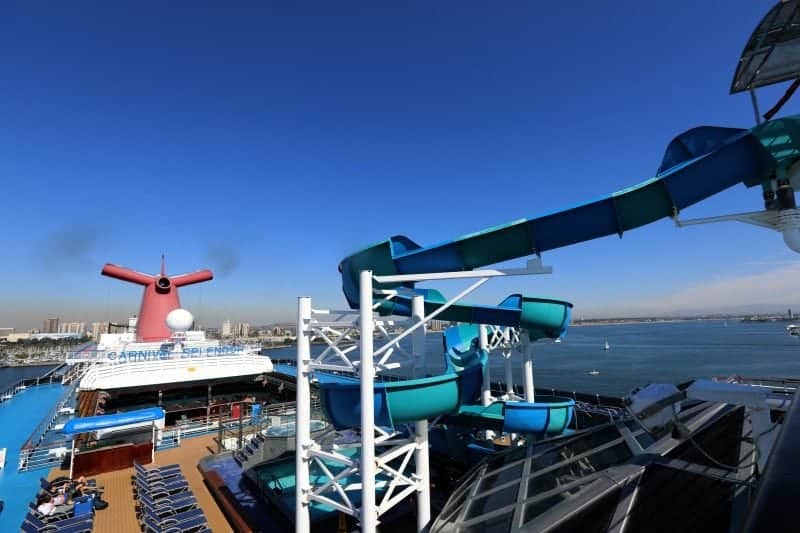 The Carnival Splendor Waterworks features the 214 foot long Twister Water Slide!
Serenity Deck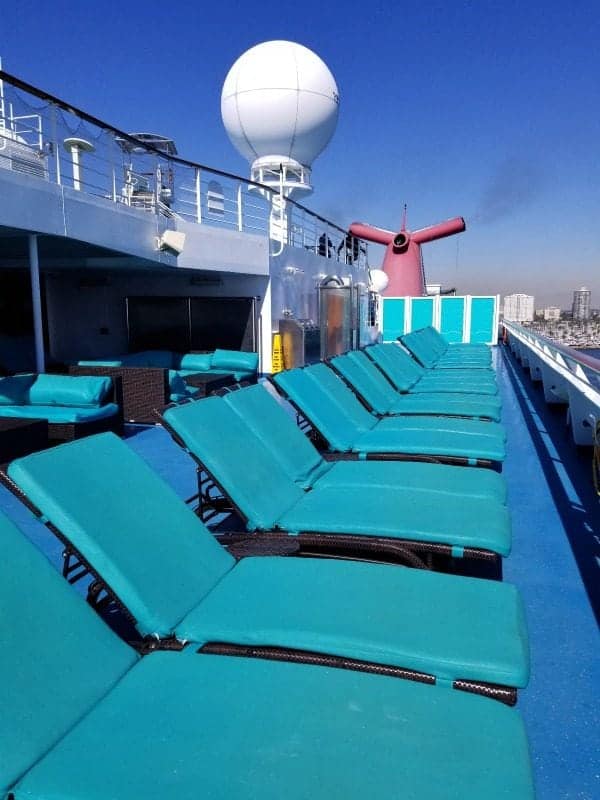 The serenity deck is an adults-only area perfect for lounging and watching the world go by! The serenity deck can be quite busy during sea days so make sure you grab a chair early and start relaxing!
Mini Golf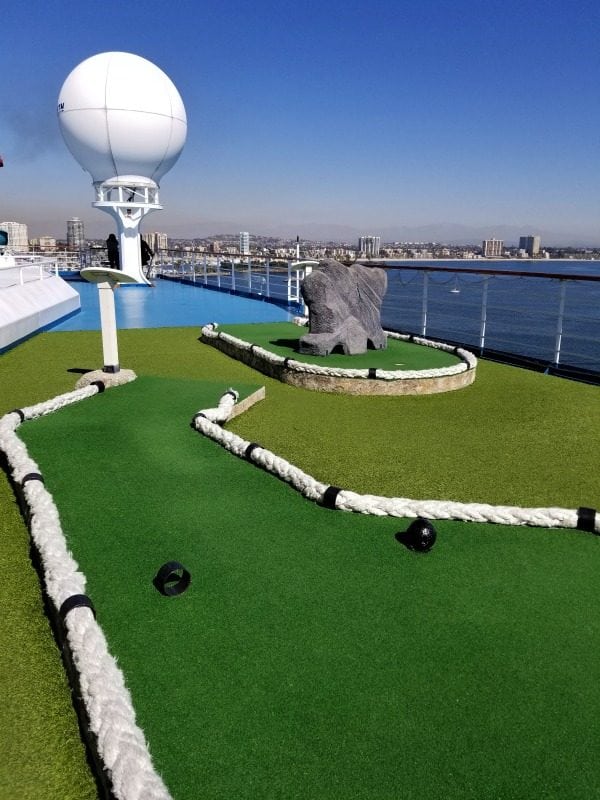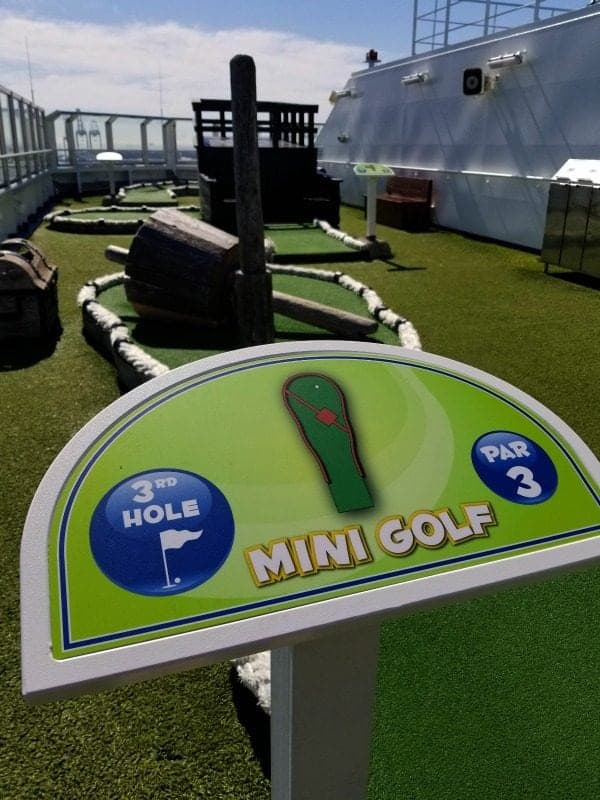 Shopping and more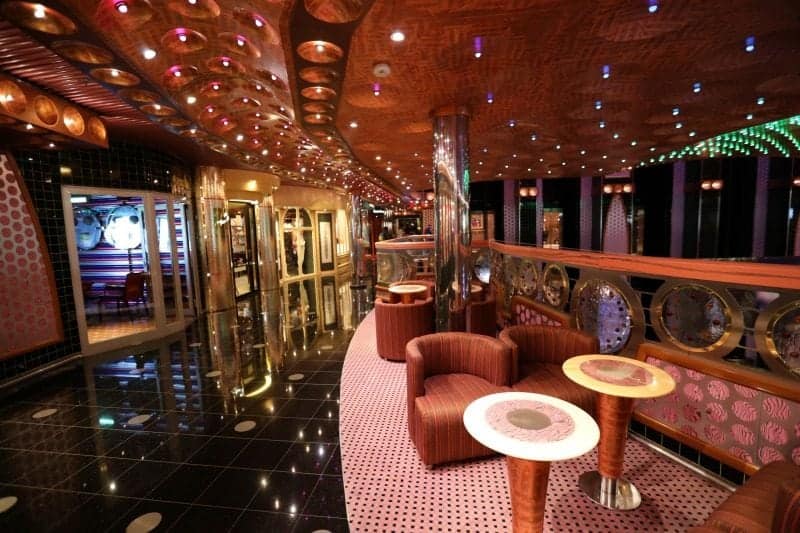 Decks 4 and 5 near the lobby are filled with great stores and the photo library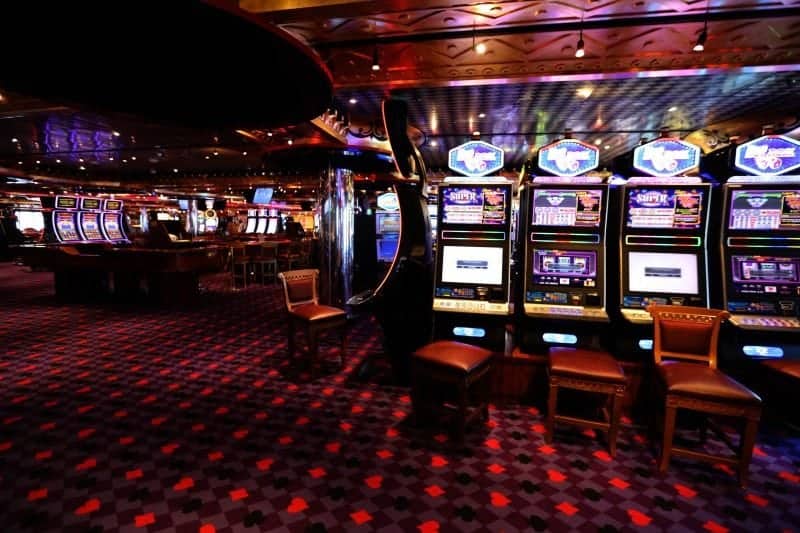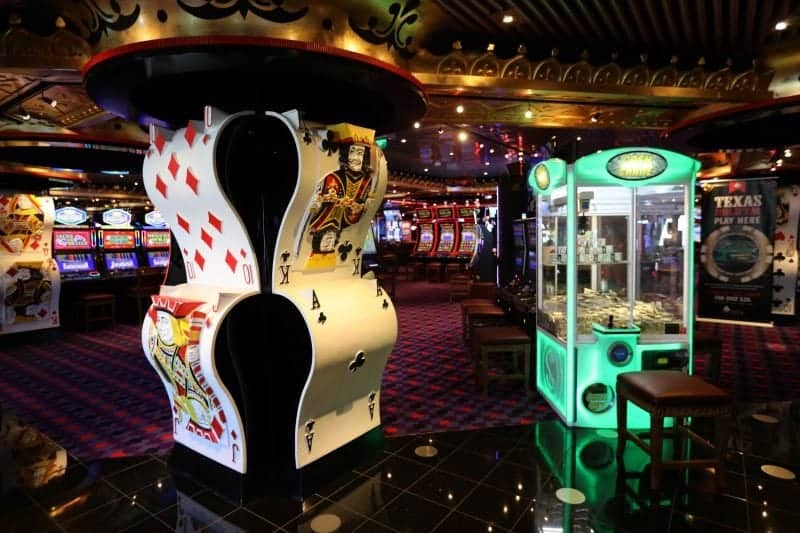 Carnival Splendor Casino
Test your luck with the Carnival Cruise Splendor Casino and see if you win big!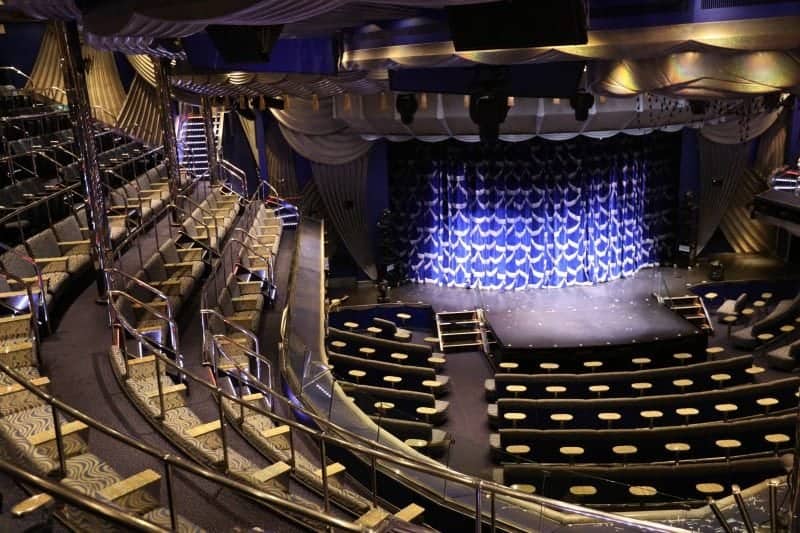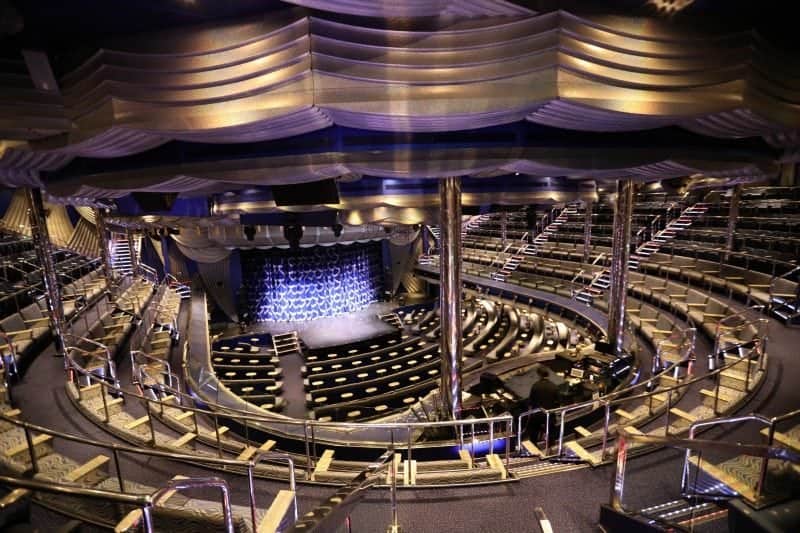 Spectacular Spectacular Lounge
The Spectacular Spectacular Lounge is home to the amazing Lip Sync Battles along with the Playlist Production Shows!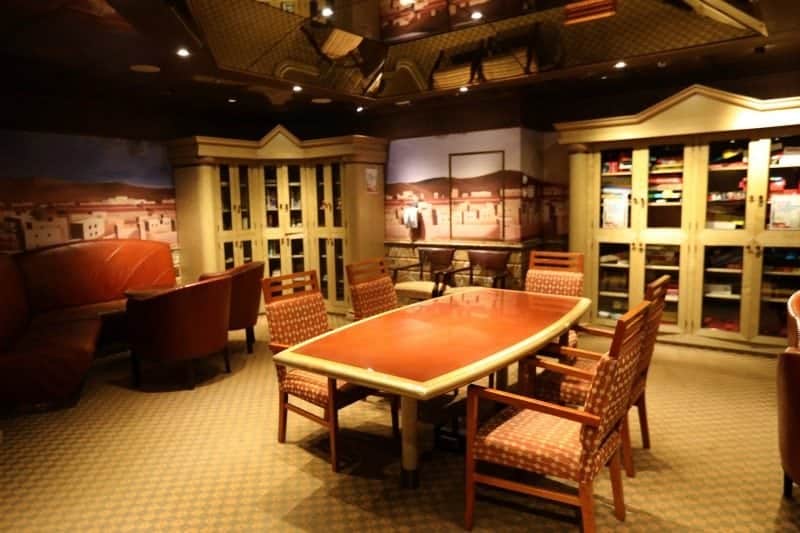 Game Room
The game room on the Carnival Splendor is filled with great family games and space to relax. It is so cool seeing families playing games together and having so much fun.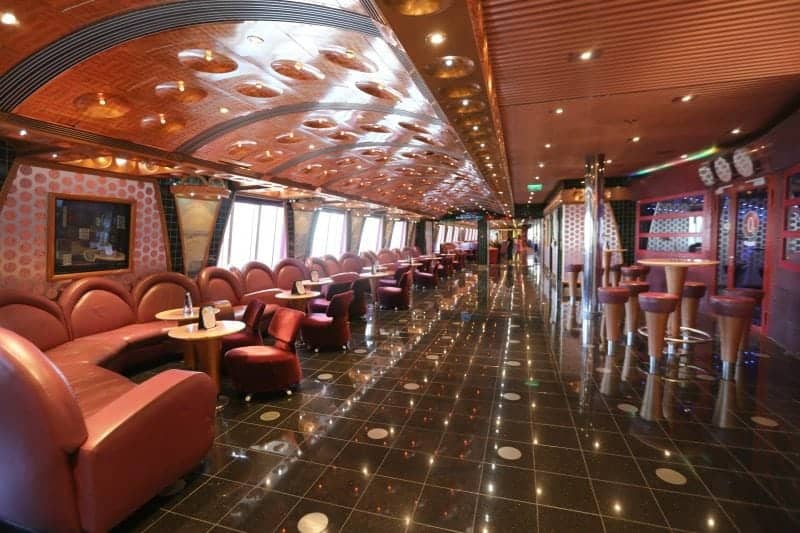 The promenade deck has a ton of seating and is the perfect place to curl up with a book and relax especially on sea days! The view is fantastic and you can be close to the coffee bar to grab a quick sweet treat or coffee!
Make sure and download the Carnival Hub App before your cruise! The Carnival Hub App has deck plans, dining, and show schedules on it and gives you the chance to chat with other cruise guests.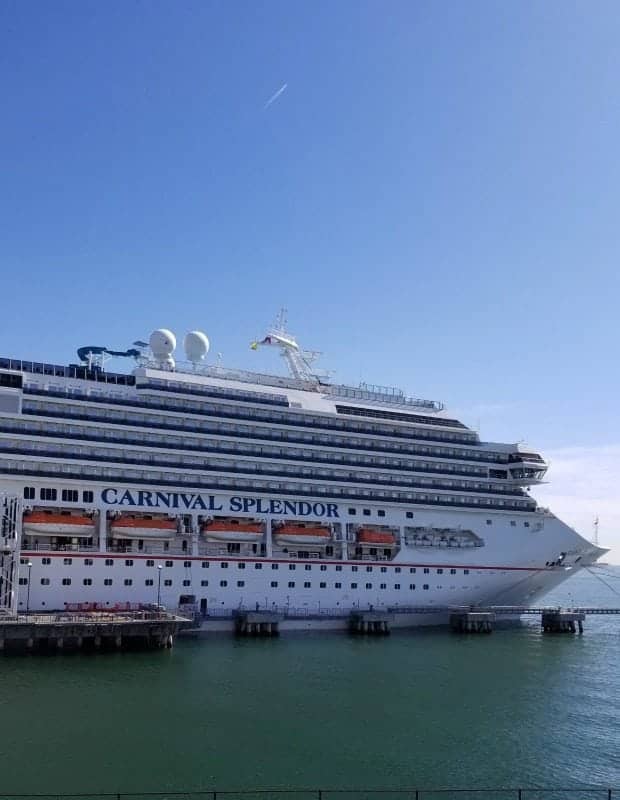 Carnival Splendor Location
The Carnival Splendor is currently sailing out of Long Beach, California! This summer you can enjoy an amazing 14-day Alaskan adventure round-trip from Long Beach, Calif., featuring awe-inspiring sites such as majestic Hubbard Glacier and a day-long visit to Icy Strait Point, an unspoiled wilderness area offering some of the best whale and bear watching in the state and the world's longest zip-line.  The voyage will depart Long Beach and Aug. 25 and return Sept. 8, 2018.
In addition to a full day at Hubbard Glacier and Icy Strait Point, the 14-day cruise will feature the spectacular destinations of Ketchikan, Skagway, Juneau, and Sitka, Alaska, along with a day-long call at Victoria, British Columbia. In addition to unique cultural opportunities and historic landmarks, each of these destinations offers awe-inspiring natural wonders, including calving glaciers, magnificent fjords, and native sea and animal life. A wide variety of shore excursions – from helicopter flightseeing and rainforest canopy tours to hiking, canoeing and kayaking expeditions, and alpine lake snorkeling – will also be available.
The 14-day Carnival Journeys Alaska cruise will also feature unique on-board experiences where guests can enjoy local cuisine, entertainment, and cultural opportunities within the various ports of call.  Activities focusing on topics such as photography, cooking and arts and crafts, and a 1980s-themed "Throwback Sea Day" will be offered, as well.
Carnival Splendor will reposition to Sydney in 2019, becoming the newest and largest ship based year-round in Australia.  Carnival Splendor will undergo a significant bow-to-stern upgrade that will add features catering to Australian guests, including a variety of new dining experiences tailored to local tastes and a brand-new waterpark.  The 113,300-ton vessel will make its maiden voyage from Sydney in December 2019 following a repositioning cruise from Singapore.  Carnival Splendor currently operates seven-day Mexican Riviera and longer-length voyages to Alaska and Hawaii from Long Beach, Calif.
When was the carnival splendor built?
The Carnival Splendors inaugural cruise was July 2, 2008
I hope you have an amazing vacation on the Carnival Splendor! I had the opportunity to watch Carly Rae Jepsen performed on the Lido Deck and it was amazing! I have to send a huge thank you to Carnival for hosting me on the ship and providing me this great opportunity.
Additional Carnival Cruise Articles
Check out all of our Carnival Cruise Travel Guides