The Sports Deck on the Carnival Breeze has something for everyone!
Where else can you play a game of foosball, shoot some hoops, putt putt golf, work out, jog, walk and so much more!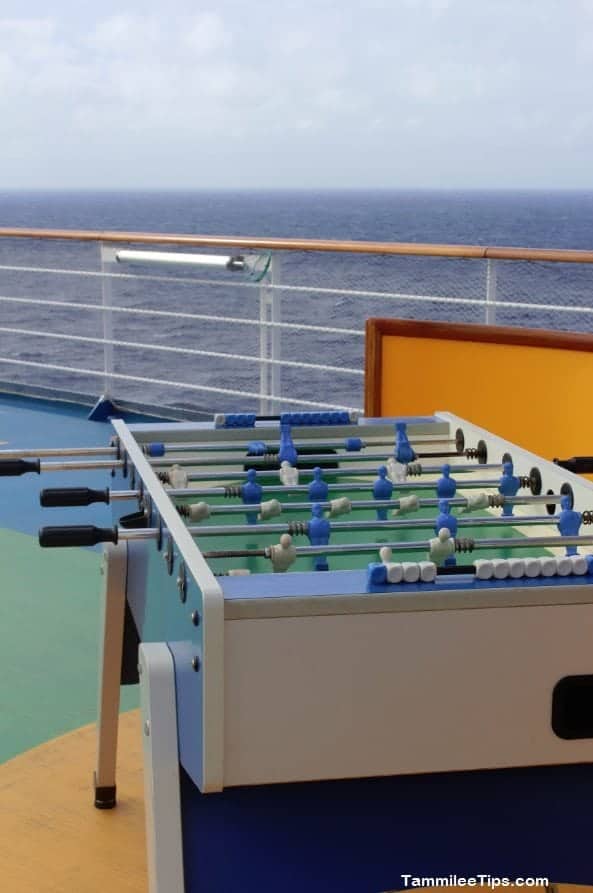 I am pretty sure this is the best view ever for playing a game of foosball!
Sports Deck on the Carnival Breeze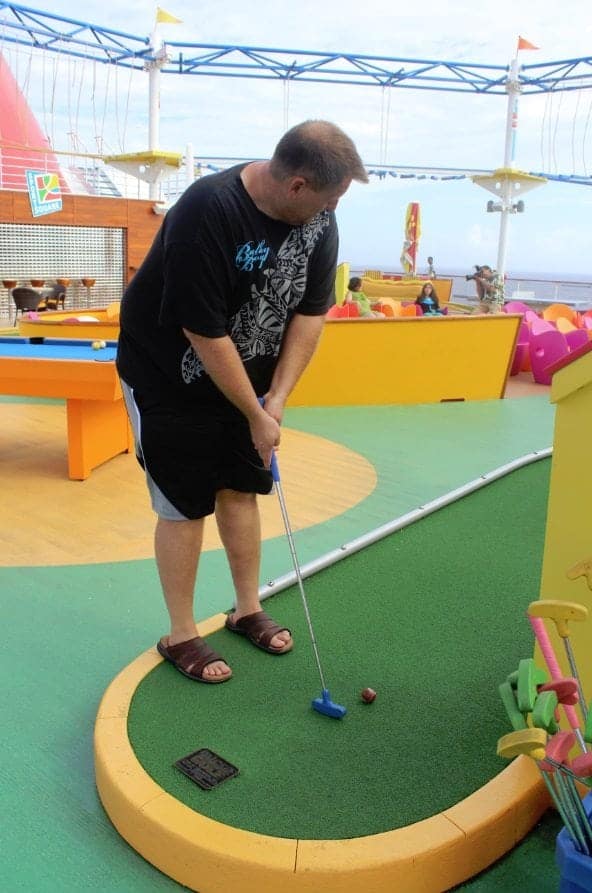 The Sports Court on the Carnival Breeze is fun for all ages! John and I had quite the game of putt putt golf during one of our sea days. I am a horrible golfer so the waves and motion of the cruise ship actually help me play putt putt. I figure if it doesn't go into the hole I can always blame the waves 🙂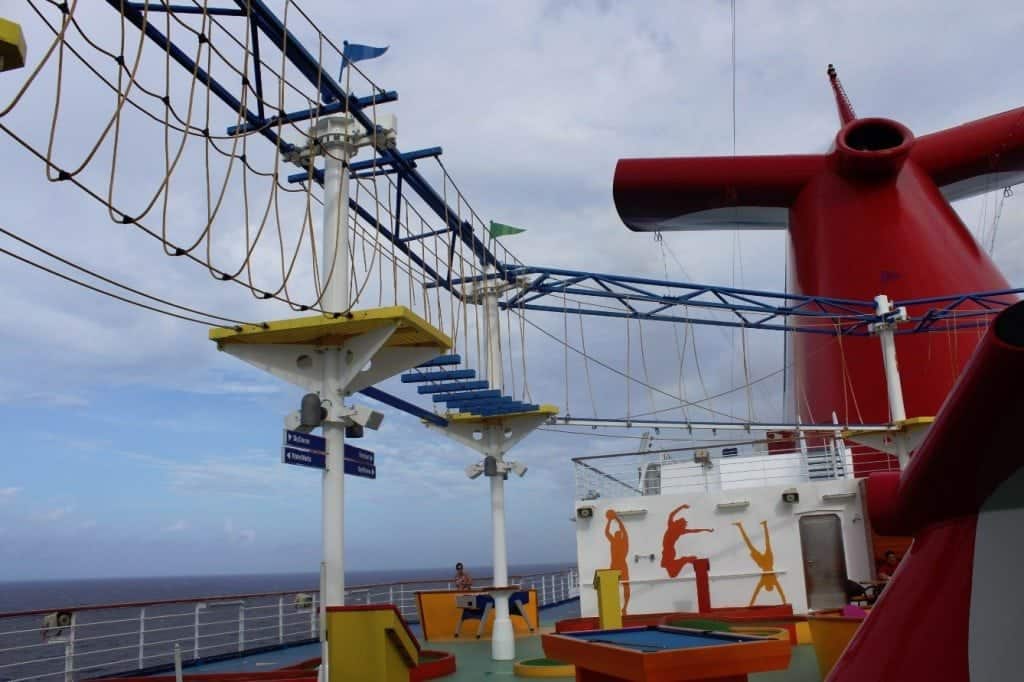 For the adventurous you can check out the swinging walk way above the Carnival Breeze Sports Court! The kids on our ship were having a great time walking the swinging walk way. You could hear their giggles of excitement from the pool deck.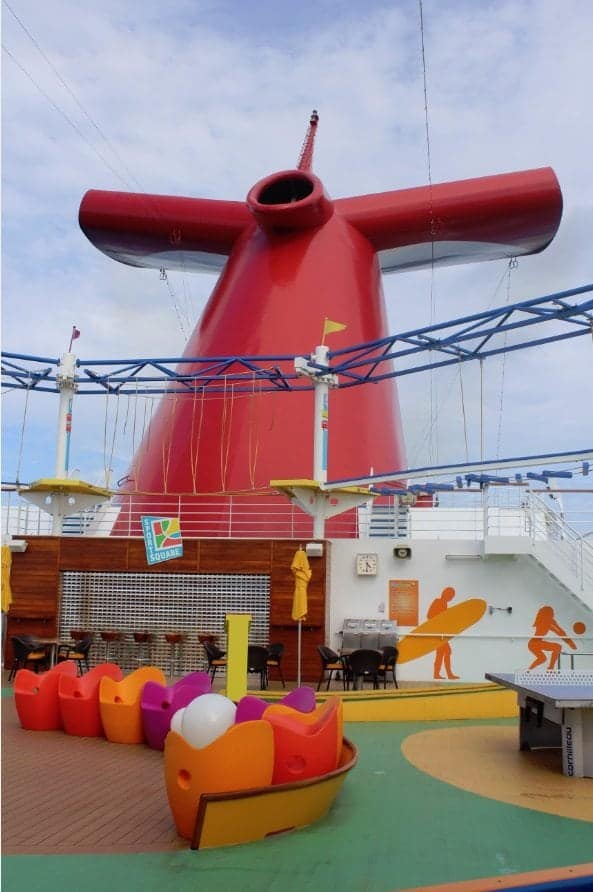 Parents, Don't worry Carnival has you taken care of! There are comfy chairs all over the sports court so you can sit back and soak up some sun while your kids run off their energy.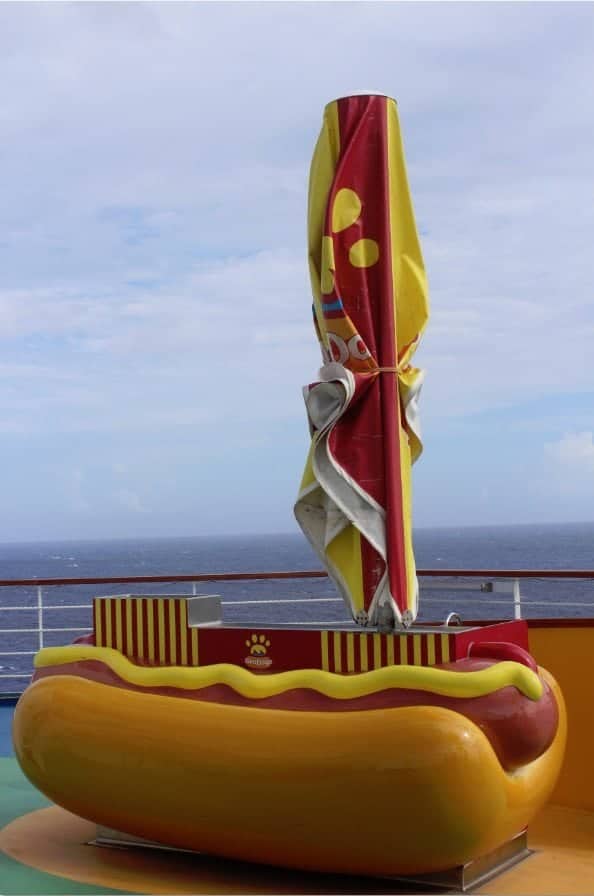 There is even a hot dog cart near by in case you get hungry.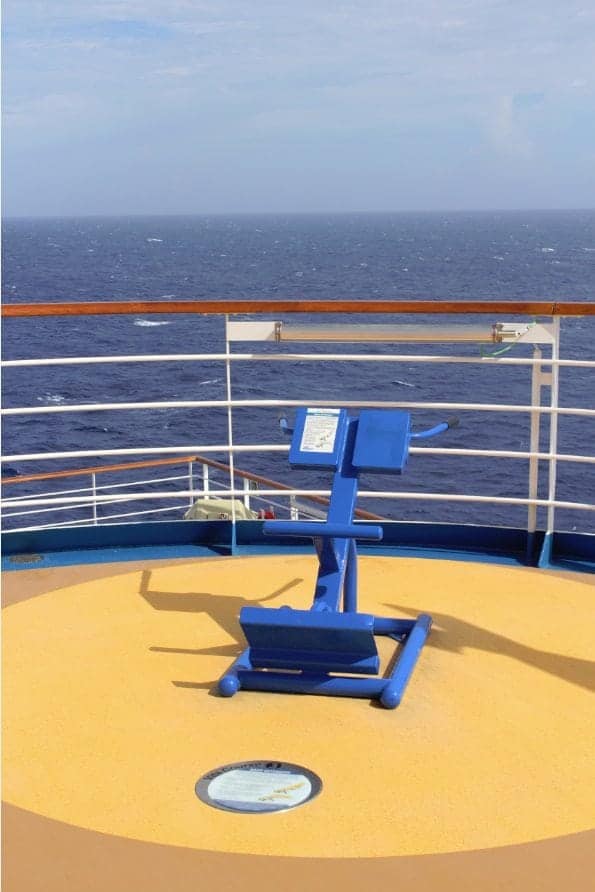 You can even work off your meals from Cucina Del Capitano, Fahrenheit 555 Steak House and Guy's Burger Joint on the Sports Deck. There is everything from boxing equipment to weight lifting machines available for guests to use.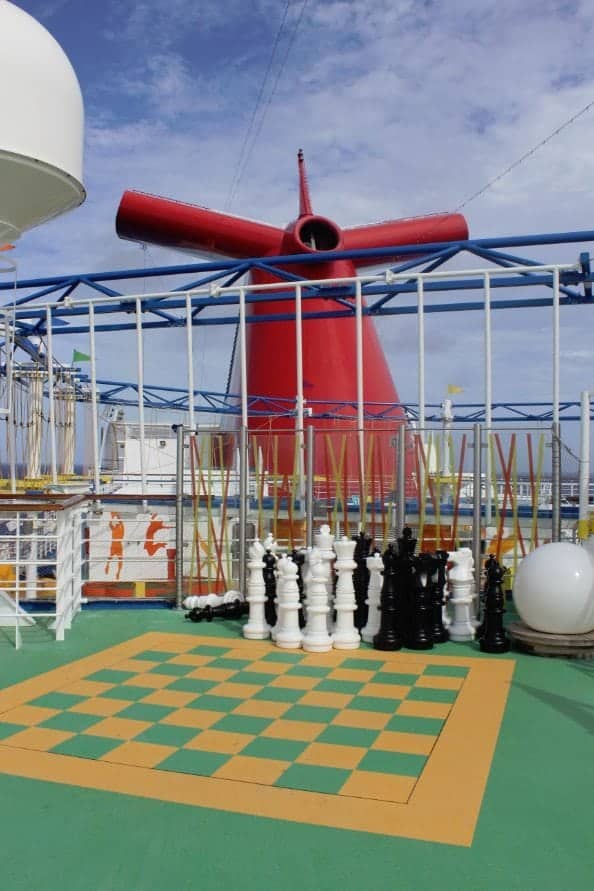 I love the giant chess game on the sports deck of the Carnival Breeze. I have to admit I have no clue how to play chess but it looks like so much fun!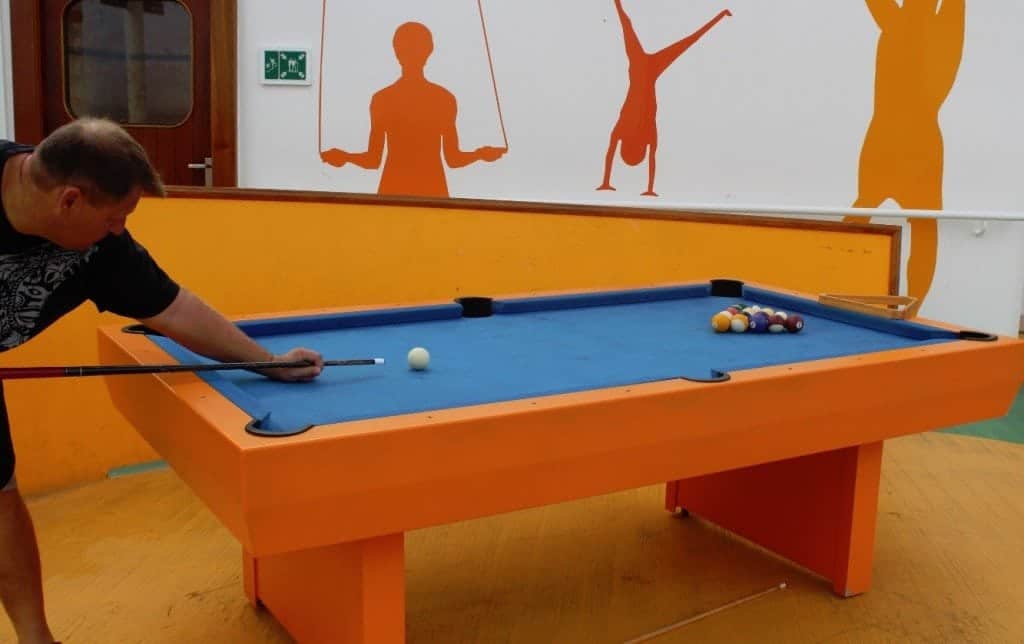 Did I mention there is something for everyone on the sports deck of the Carnival Breeze? There is even a pool table.
We ended up playing pool quite a few times during our cruise. It was the perfect way to soak up some sun and just relax during the sea days.
Additional Carnival Breeze Resources
Balcony Stateroom photos and video
 Looking for more information on the Carnival Breeze? Check out all of our posts on the Carnival Breeze