I love using cake mixes to make super easy recipes. This Raspberry Coffee Cake Recipe uses a white cake mix and is so easy to make.
I have to tell you the house smells so amazing as this is baking. I had a hard time waiting for it to cool down before trying a bite. I love the combination of raspberries and coffee cake. Two of my favorite things combined to make a luscious treat.
A few of my other favorite cake recipes are this Mandarin Orange Angel Food Cake, Lemon Cream Cake, Pineapple Angel Food Cake, and Apple Dump Cake. Each of these recipes are really easy to make and taste fantastic. I love that the Angel Food Cake Recipes only take 2 ingredients.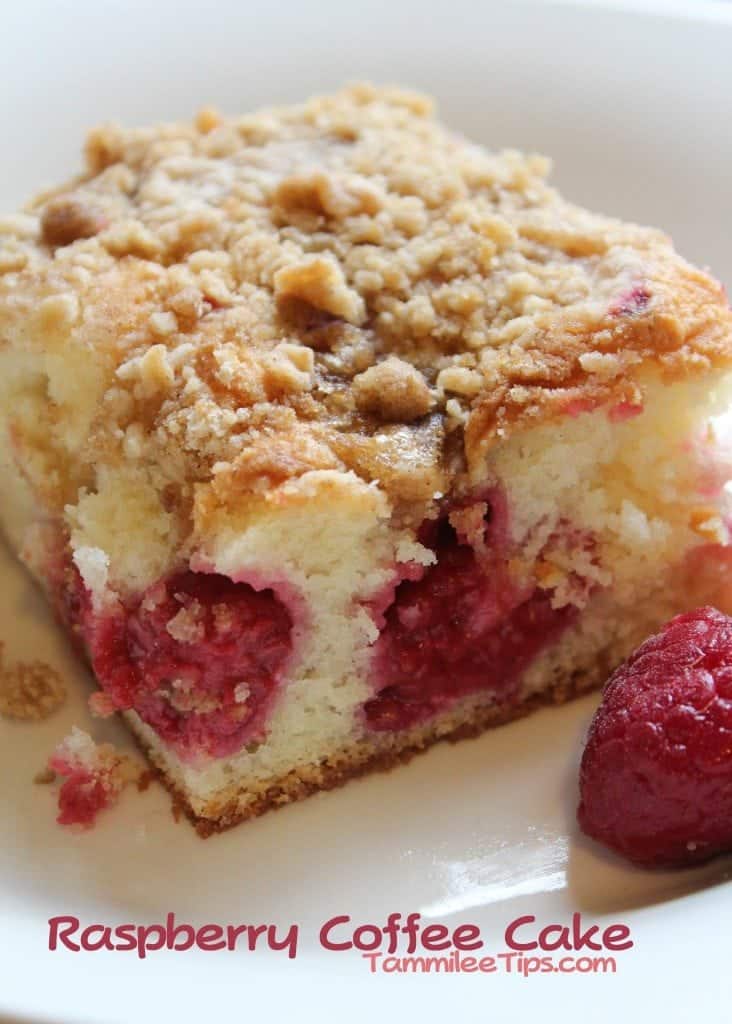 Raspberry Coffee Cake Recipe
Ingredients
Struesel
2/3 cup all purpose flour
1/2 cup packed brown sugar
1/3 cup butter, softened
1/2 tsp ground cinnamon
Cake
1 package white cake mix
1/3 cup granulated sugar
8 oz cream cheese, softened
3 eggs
1/2 cup vegetable oil
1/4 cup water
3 cups raspberries
Directions
pre-heat over to 375 degrees
Streusel
1. Combine flour, brown sugar, butter and cinnamon. Mix until crumbly, set aside
Cake
1. Combine cake mix, sugar, cream cheese, eggs, oil and water. Beat with an electric mixer on low speed until well blended and smooth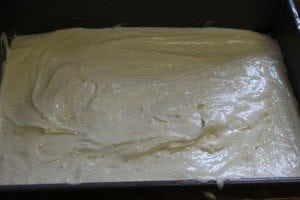 2. Spread half of the batter in the greased 9×13 pan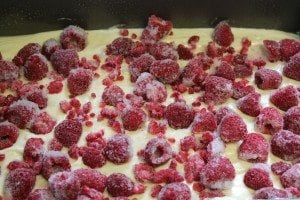 3. Scatter raspberries over batter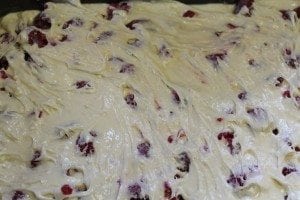 4. Spread remaining batter over berries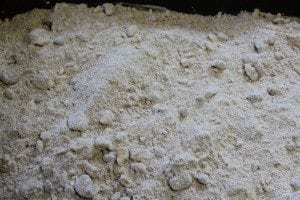 5. Sprinkle streusel evenly over the top
6. Bake for 40 – 45 minutes
7. Cool for 30 minutes
8. Serve warm or cool
Do you love recipes? Check out our copy cat recipes, dessert recipes, and our Crock Pot Recipes.
Recipe adapted from Complete Cake Mix Magic: 300 Easy Desserts Good as Homemade
Raspberry Coffee Cake Recipe
Ingredients
Struesel
2/3 cup all purpose flour
1/2 cup packed brown sugar
1/3 cup butter, softened
1/2 tsp ground cinnamon
Cake
1 package white cake mix
1/3 cup granulated sugar
8 oz cream cheese, softened
3 eggs
1/2 cup vegetable oil
1/4 cup water
3 cups raspberries
Instructions
Streusel
1. Combine flour, brown sugar, butter and cinnamon. Mix until crumbly, set aside
Cake
1. Combine cake mix, sugar, cream cheese, eggs, oil and water. Beat with an electric mixer on low speed until well blended and smooth
2. Spread half of the batter in the greased 9×13 pan
3. Scatter raspberries over batter
4. Spread remaining batter over berries
5. Sprinkle streusel evenly over the top
6. Bake for 40 – 45 minutes
7. Cool for 30 minutes
8. Serve warm or cool
https://www.tammileetips.com/raspberry-coffee-cake-recipe/