Yep, you read that right Red Velvet Cool Whip cookies. I know you are probably thinking I have lost my mind but just wait until you see this recipe.
You literally use 3 ingredients including Cool Whip to make moist, super yummy cookies!
I was a bit skeptical when I saw the recipes also. I have made cake batter chocolate chip cookies and Funfetti Cake Batter Bars but this is the first time I have mixed Cool Whip and cake mix to make cookies.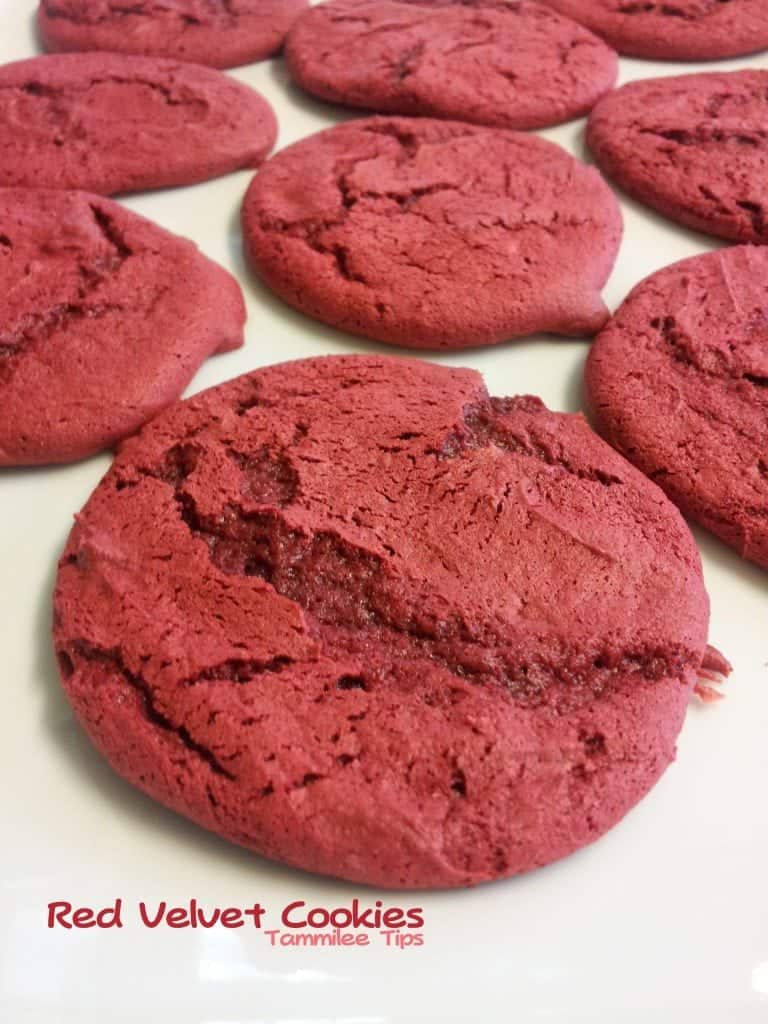 These cookies turned out so moist and soft! I can't wait to try this recipe with other types of cake mix.
Red Velvet Cool Whip Cookies
Ingredients
1 package of Red Velvet Cake Mix
1 tub of Cool Whip (I used Lite and the cookies turned out great)
1 egg
Directions
1. Mix all ingredients together. I had to use our KitchenAid Mixer
to combine the ingredients. This makes a super thick dough
2. Bake in a 350-degree oven for 12-13 minutes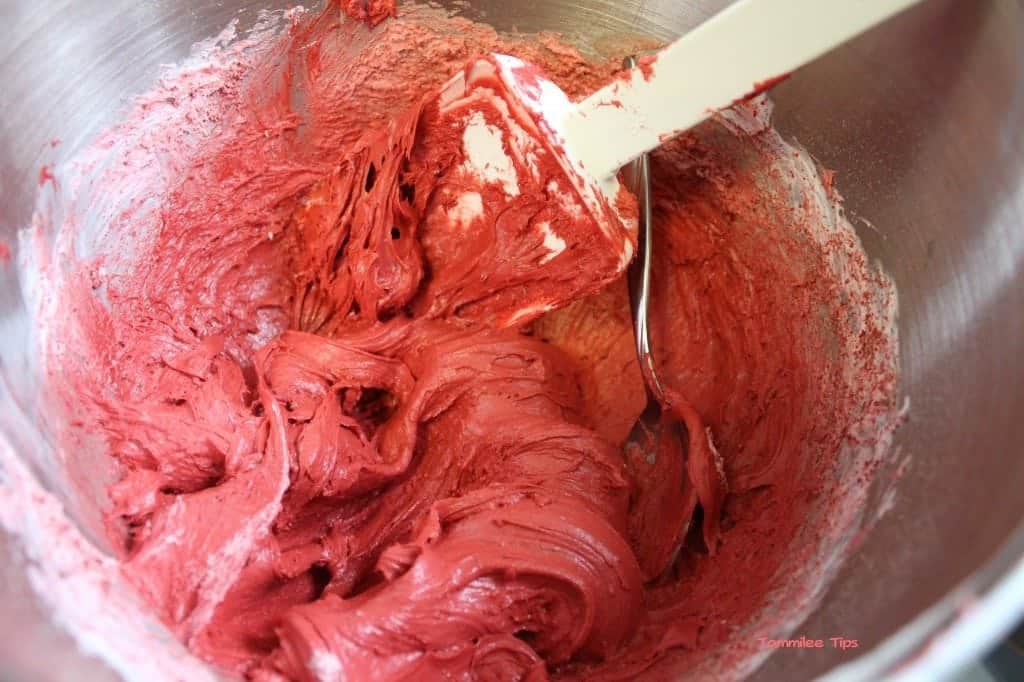 The dough for these cookies is super thick. I had to use the KitchenAid Mixer
 to get it all combined.
One thing to note dropping your phone in the dough because you are trying to multi-task really does not work very well. I had to pick red dough out of my phone all evening.
I used a spoon and spatula to get the dough onto the Cookie Sheet
. This is not a clean easy to use dough, I ended up with red spots all over my hands and fingers working with the dough. It was so worth it when the cookies were done!
Do you love recipes? Check out our copy cat recipes, dessert recipes, and our Crock Pot Recipes.