We enjoyed an amazing cruise on the Carnival Legend to Alaska this summer. The ship is the perfect size to enjoy not only cruising to Alaska but time on the ship. Today we are sharing our top 7 favorites on the Carnival Legend.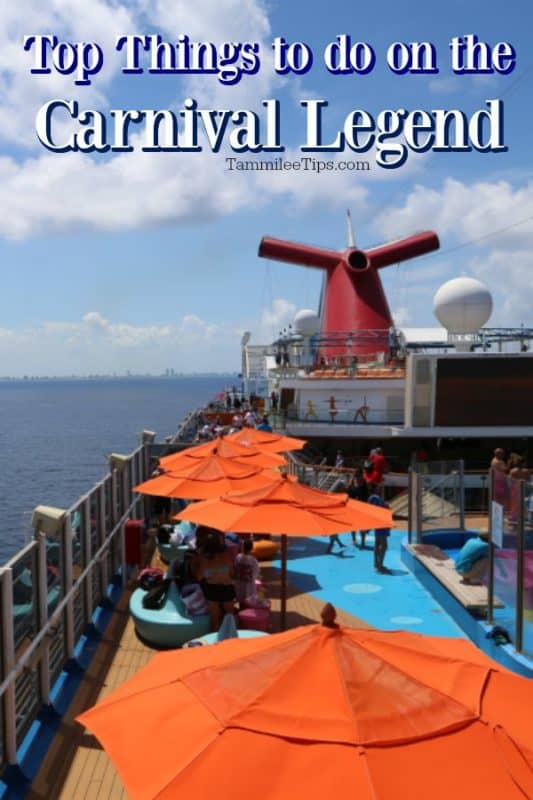 Top 7 Favorites on the Carnival Legend
Staff
The staff on the Carnival Legend was seriously fantastic! They had us giggling on a daily basis while still providing amazing customer service.
We talked to our room steward Larsen and he told us the ship is a family and their goal is to make the guests feel like they are part of the family. Larsen was amazing and did such a great job during our cruise.
John needed an ice pack for his knee and Larsen made sure that we had fresh ice nightly. The wait staff in the Nouveau Steakhouse was just as excited as we were when humpback whales swam right by the boat.
They made sure that we not only had an amazing meal but pointed out when they saw whales alongside the boat.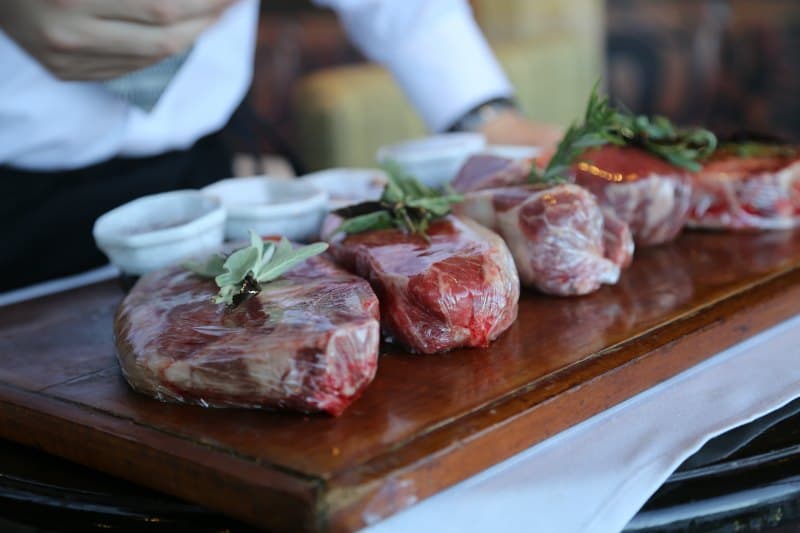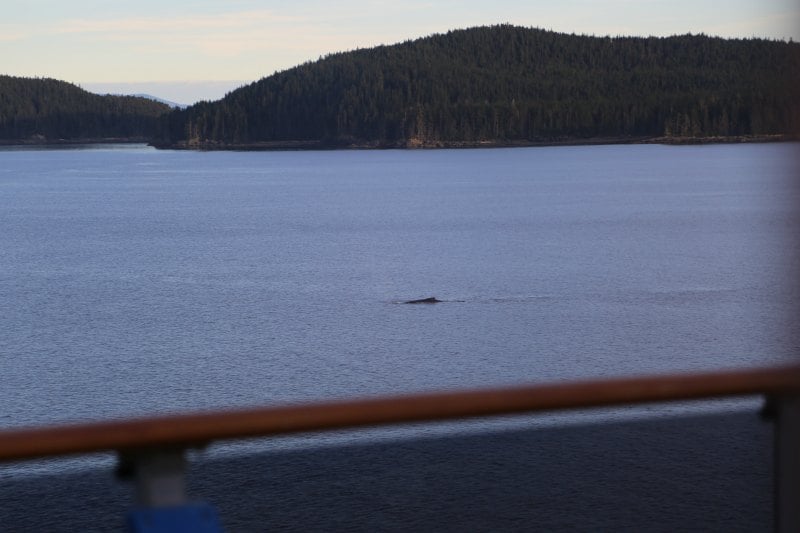 Nouveau Steakhouse
If you are taking a cruise on the Carnival Legend, you need to book a reservation at the steakhouse! The view from the restaurant is probably the best view we have seen from any cruise ship steakhouse or steakhouse on land.
Especially in Alaska when you can watch the humpback whales swim by while enjoying a delicious meal.
If you are taking an Alaska cruise on the Carnival Legend, make sure and see if they are offering fresh Alaskan halibut filet on the menu.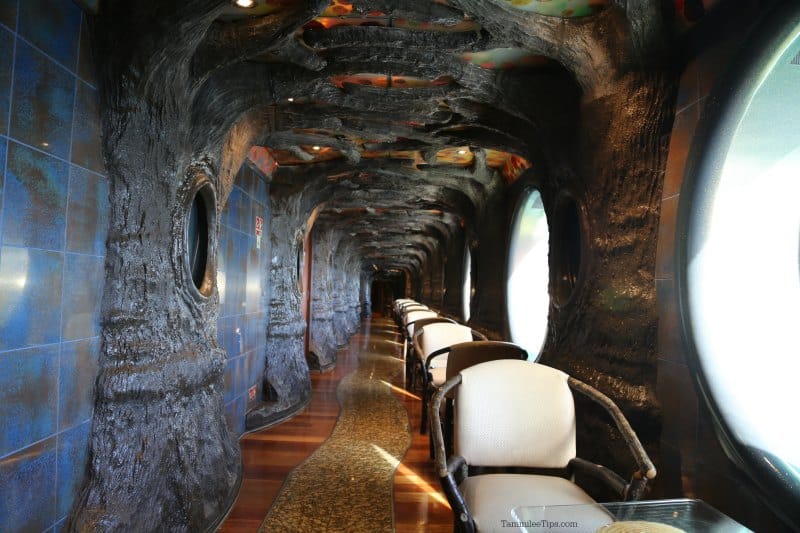 Enchanted Forest
This fairytale hideaway is the perfect spot to read a book, watch for whales, or enjoy a cup of coffee! Tucked away on the side of the ship the Enchanted Forest pathway is a true treat on the Carnival Legend.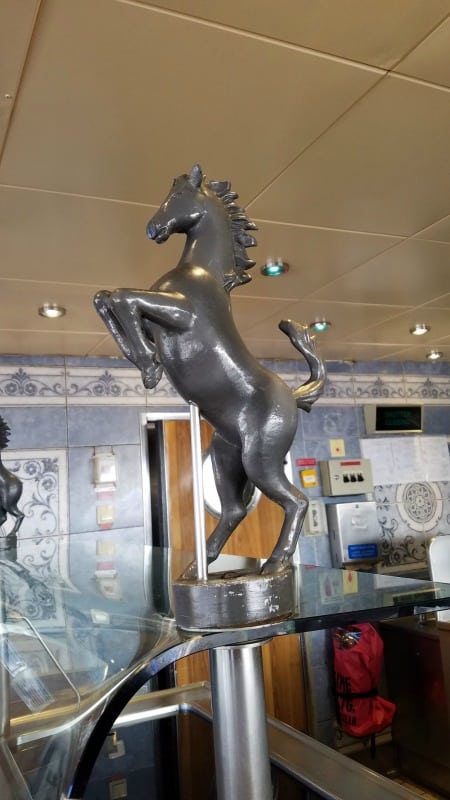 Unicorn Cafe because hello unicorns!
Seriously there is a Unicorn Cafe onboard the Carnival Legend with unicorn figurines and fairy tale paintings!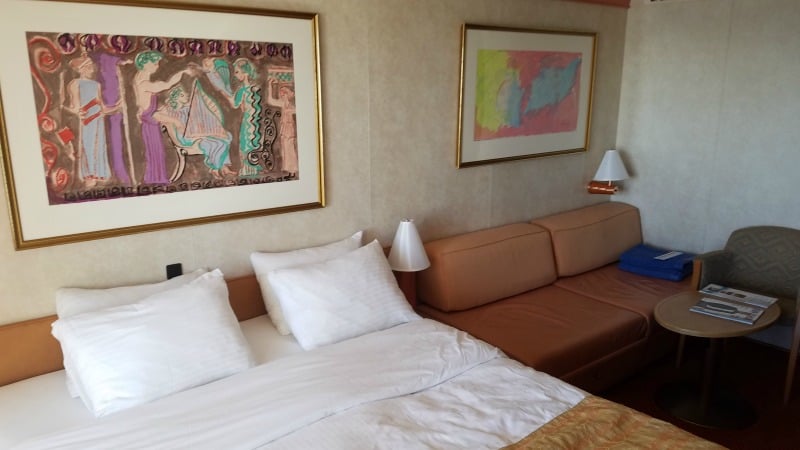 Balcony Stateroom
Cruising to Alaska and being able to sit on our own balcony was amazing. The balcony was the perfect space to spot humpback whales, relax with a cup of coffee, and watch the day go by.
We spent a lot of time on our balcony during our cruise.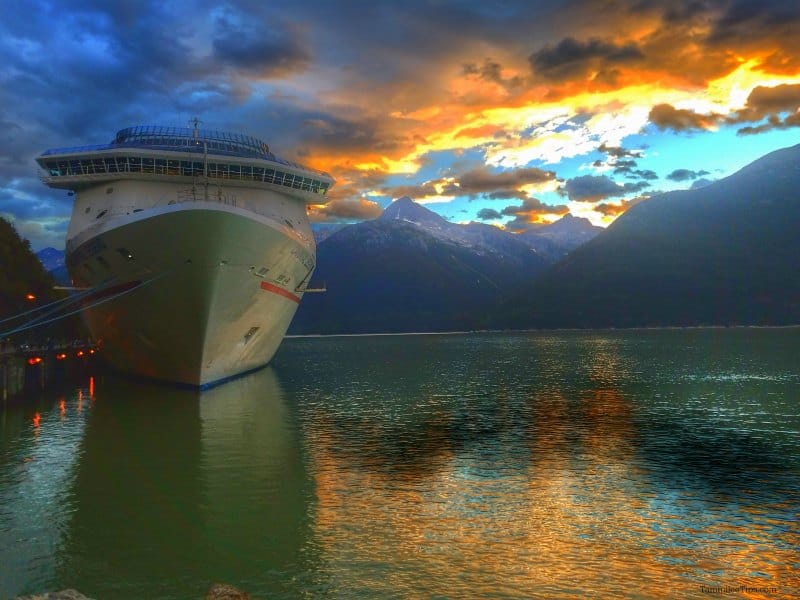 Ship size
The Carnival Legend is a smaller ship that is easy to maneuver around. You can find your way around quickly and easily.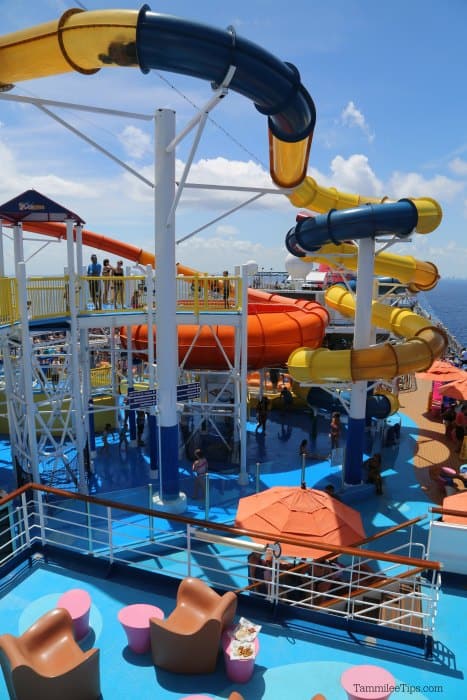 2.0 Updates
There have been some great 2.0 updates to the Carnival Legend including Bonsai Sushi, Cherry on Top, Redfrog Pub, and new waterworks.
We didn't take part in a slide down Waterworks while we were in Alaska but they looked fantastic.
Carnival has done amazing things with their 2.0 designs and the Carnival Legend joins an amazing fleet of updated cruise ships.
Carnival Legend has an amazing variety of new and exciting innovations, including a WaterWorks aqua park featuring the exhilarating Green Thunder water attraction, as well as a Twister slide, a children's spray park and more. 
Also new is the tropics-inspired RedFrog Pub, a full-service sushi restaurant called Bonsai Sushi, the Cherry on Top confections and novelty shop, and two new entertainment options, Playlist Productions and Hasbro, The Game Show, all of which were added during a multi-million-dollar makeover in Freeport, The Bahamas.
New features on Carnival Legend include:
WaterWorks, an aqua park highlighted by Green Thunder – the only attraction of its kind in North America that features a 187-foot-long slide with a pulse-pounding 34-foot-long drop where riders obtain speeds of up to 25 miles per hour; WaterWorks also features the 214-foot-long Twister slide, as well as a splash zone with various spray toys, dual mini-racing slides, and a 150-gallon PowerDrencher tipping bucket
RedFrog Pub, a Caribbean-themed watering hole where guests can relax with the Caribbean's best rums and beers – along with Carnival's own ThirstyFrog Red private-label draft brew – and enjoy live music while soaking up the distinct British-West-Indies-meets-Key-West ambiance
Bonsai Sushi, a full-service sushi restaurant offering delicious Asian-inspired delicacies -- sushi, sashimi, rolls, and more, along with popular beers and cocktails from the region -- all enjoyed amidst a contemporary Far East decor
Cherry On Top, a "candy and more store" which celebrates the joys of simple indulgences with bins of bulk candy, fun fanciful gifts and novelties, custom apparel, and more
Hasbro, The Game Show, where guests are part of the show through a series of larger-than-life productions and entertainment activities based on the company's iconic and popular games
Playlist Productions, which builds upon Carnival's reputation for high-quality entertainment, combining captivating live performances and high-tech special effects, all set to popular and recognizable songs
A variety of additional enhancements, including upgraded swimming pools and gym equipment, along with new carpeting, tile work, and wall coverings, were also completed during the two-week-long dry dock.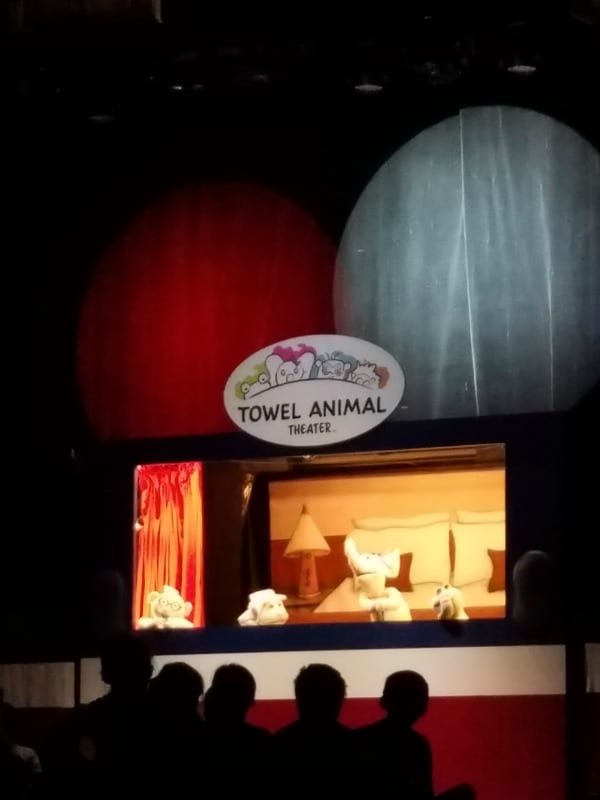 This was our first time seeing Towel Animal Theater and we loved it! So dang funny! The towel animals come to life and share their side of the Carnival Cruise experience. This show is def not just for kids!
We had so much fun watching it and would totally go and see it again.
These are just a few of the things that we loved on the Carnival Legend! We are so thankful to Carnival for hosting us on this great ship and giving us the chance to see Alaska.
Additional Carnival Cruise Articles
Guys Burger Pig Patty Burger Recipe
Pig & Anchor Bloody Mary Recipe
Check out all of our Carnival Cruise Travel Guides