A huge thank you to Carnival Cruise Lines for hosting us on the Carnival Breeze. We had so much fun on the Carnival Breeze. One of the most popular places on the Carnival Breeze is the Waterworks water fun area. Oh my! There is something for everyone at the Carnival Breeze Waterworks!
Do you love waterslides?
Do you love splash pads?
Do you have little ones that are not quite ready for the big slide but want to play in the water?
Do you want to soak up the sun while enjoying a nice mist from the water?
If you answered yes to any of these questions you are going to LOVE the Carnival Breeze Waterworks area! There is something for absolutely everyone…well maybe not everyone if you count people who hate water but I don't know many people that would feel that way in the super hot Caribbean sun.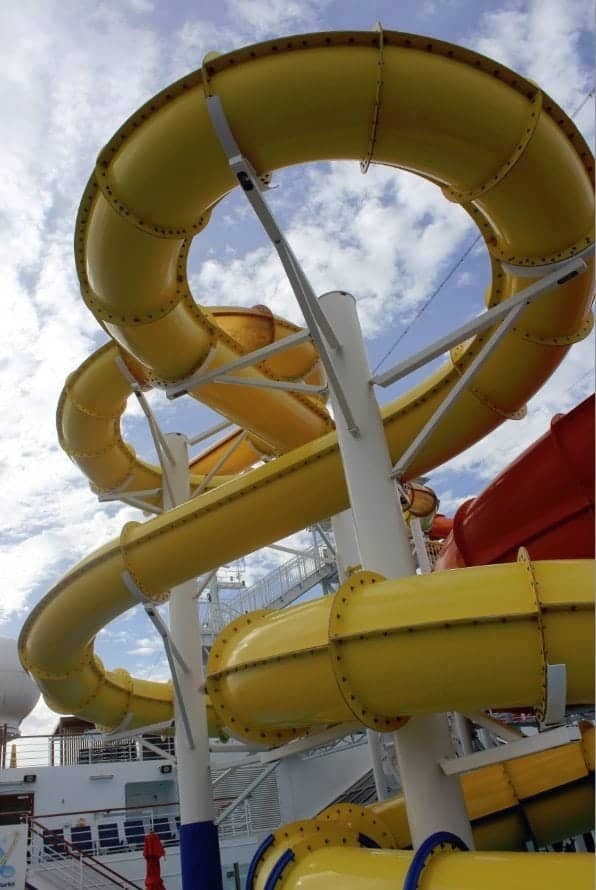 The Carnival Breeze Waterworks area was a very popular spot on the cruise. Everyone from 2-92 was enjoying the cool water and fun.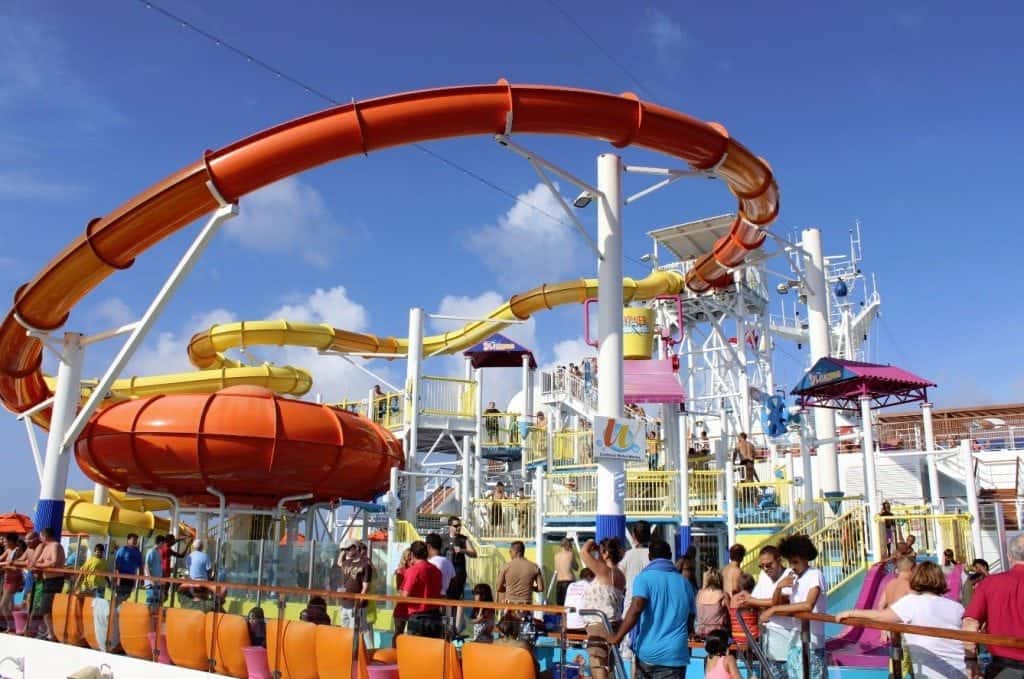 There are 2 large water slides on the Carnival Breeze along with 2 mini slides for the kids. There is also a giant bucket of water that comes crashing down and feels oh so good.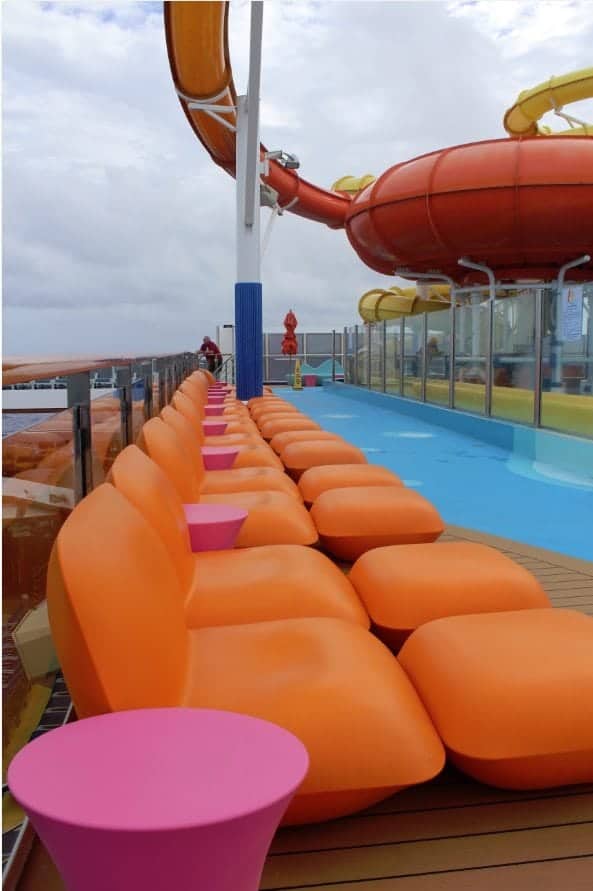 One things for sure Carnival Cruise Lines understands its guests needs! There are comfy chairs right next to the Carnival Breeze Waterworks but out of the drenching zone. You can sit back and soak up some sun while still keeping and eye on your kids or spouse depending on the moment. 🙂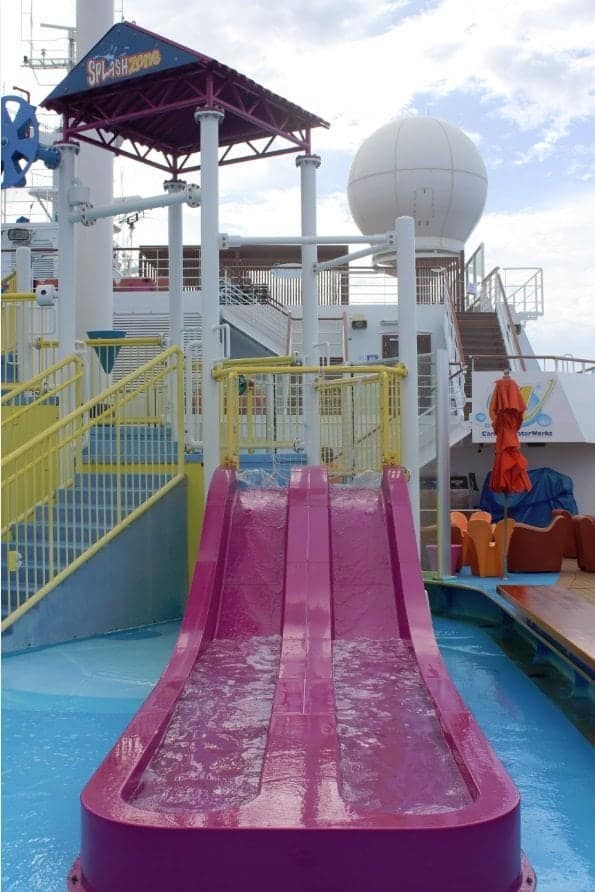 It was so much fun seeing the little ones having a great time on the mini slides. There was lots of squeals, giggles and excitement as they played on the mini slides.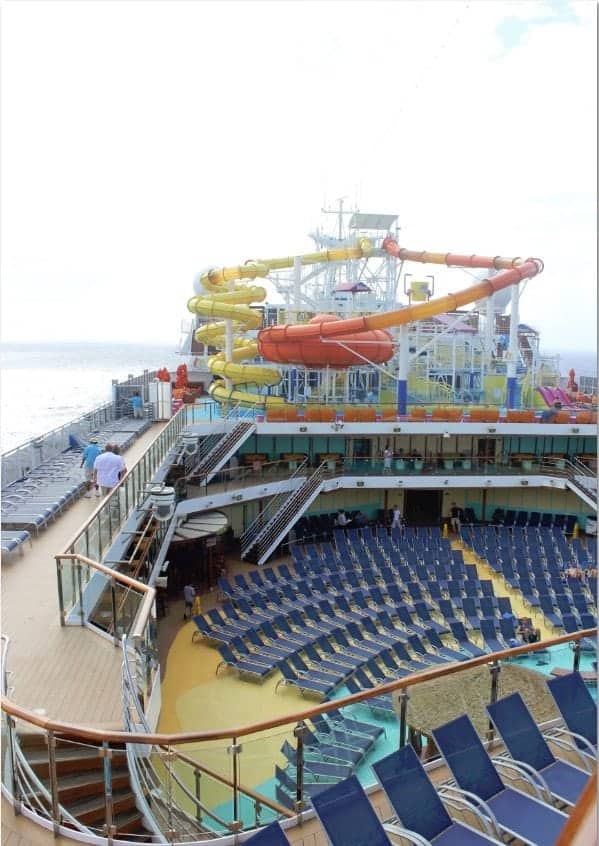 The Carnival Breeze Waterworks is located right above the main pool deck. If you want to take a break from the fast action of the water slides there are amble lounge chairs spread around each level of the deck. The Waterworks is also really close to Guy's Burgers which we highly recommend for an afternoon snack or lunch.
Additional Carnival Breeze Resources
Balcony Stateroom photos and video
 Looking for more information on the Carnival Breeze? Check out all of our posts on the Carnival Breeze