I have to confess that one of my favorite parts of cruising with Carnival is the towel animals. I look forward to seeing them in our room each night when we come back from dinner. You just can't help but smile when you see a giant towel animal dinosaur or frog in your room.
Carnival Cruise Towel Animals
If you love Carnival Cruise towel animals I have to share with you my favorite way to see tons of towel animals. If you walk the hallways while the housekeeping crew is cleaning you can see each crew members special towel animal on their carts. These are the towel animals that they have created and taken the time to design.
Some of the crew create truly amazing towel animals. I love walking the decks and seeing the creativity and care that goes into each of the Carnival Cruise Towel Animals. Here are some of our favorite towel animals from our Carnival Cruises.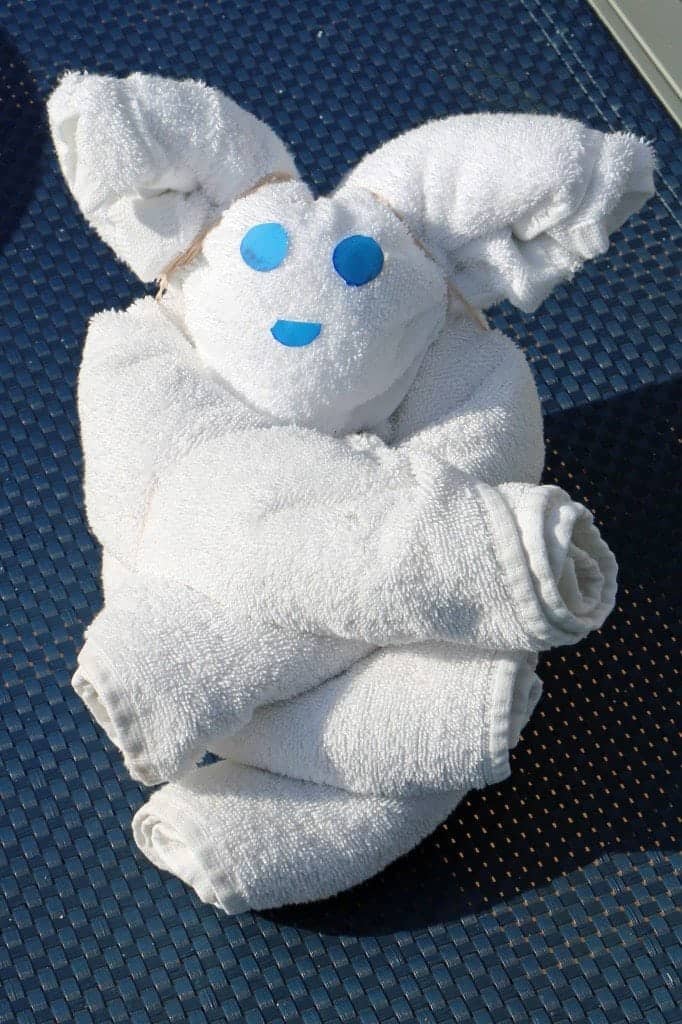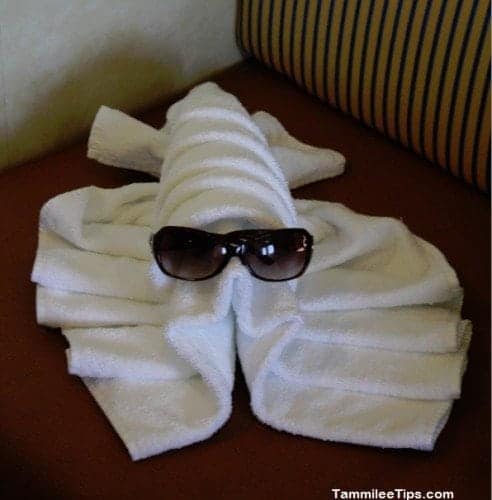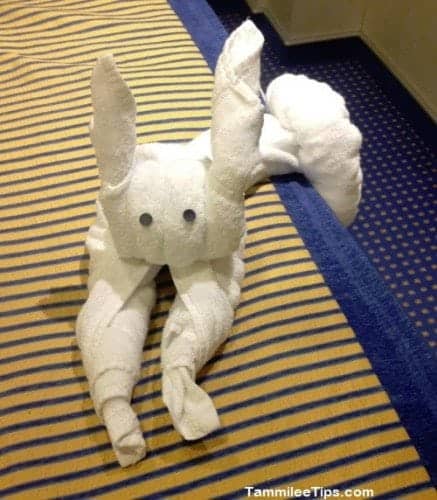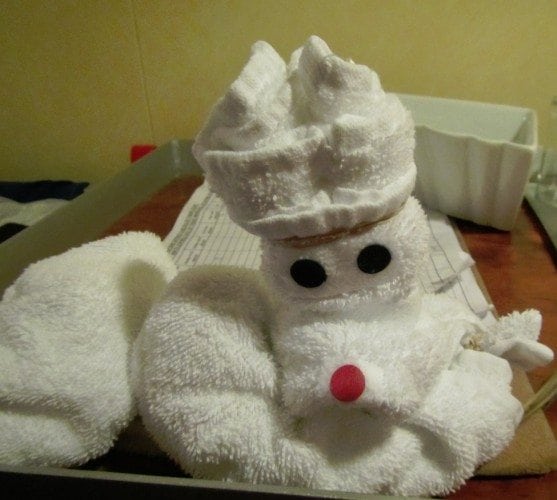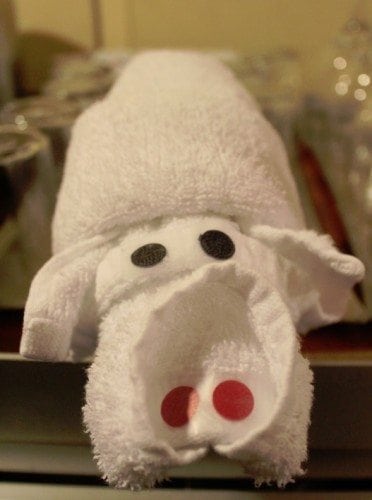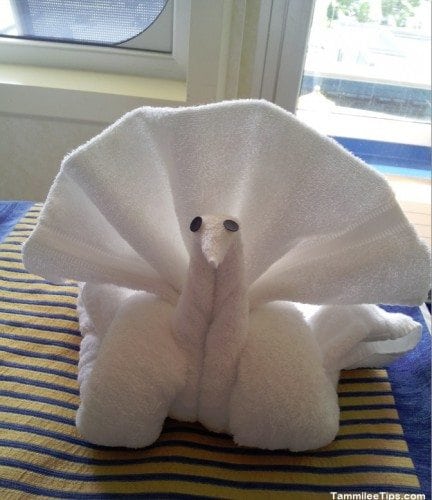 We started day one on the Carnival Breeze with this peacock/turkey. I am honestly not sure which one it is but I loved walking into our room and finding it on the bed.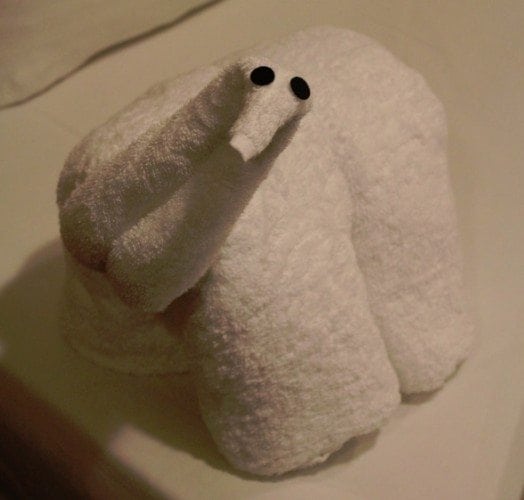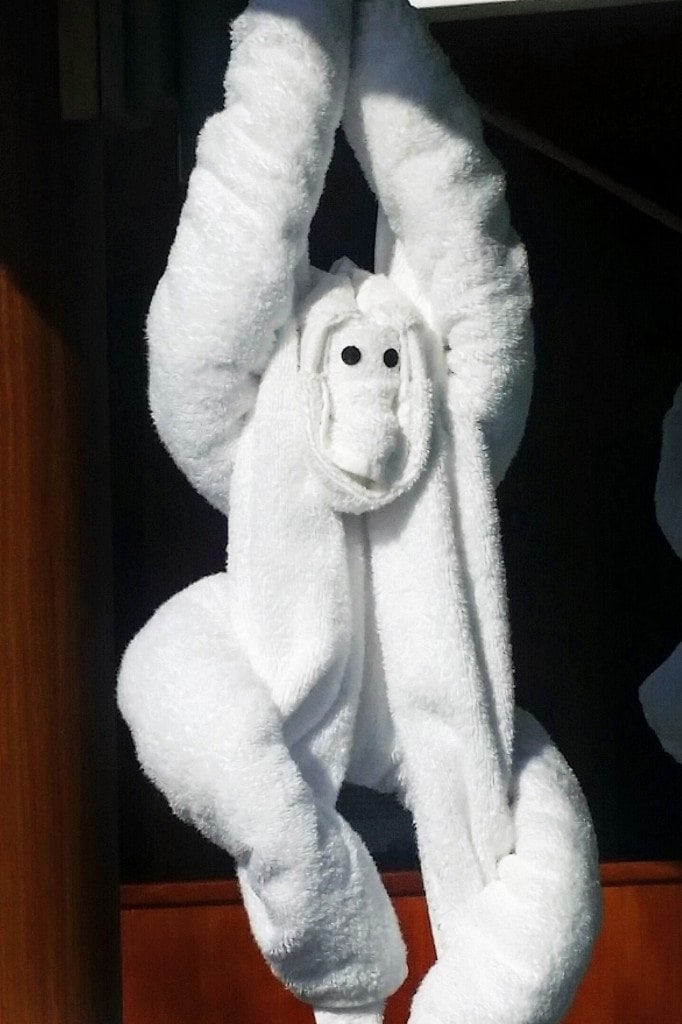 I have to share my absolute favorite, oh my goodness I LOVE IT, towel animal first! How crazy cool is this monkey?
I am going to admit right here that I squealed like a little kid when I walked into the room and found the monkey. I am pretty sure MONKEY!!!!!!!!!!! came out of my mouth without even realizing it. John was laughing quite a bit at my crazy excitement over the towel animal monkey. This was the first time I had seen the monkey and well monkeys are one of my favorite things so it was an amazing way to end our cruise on the Carnival Breeze.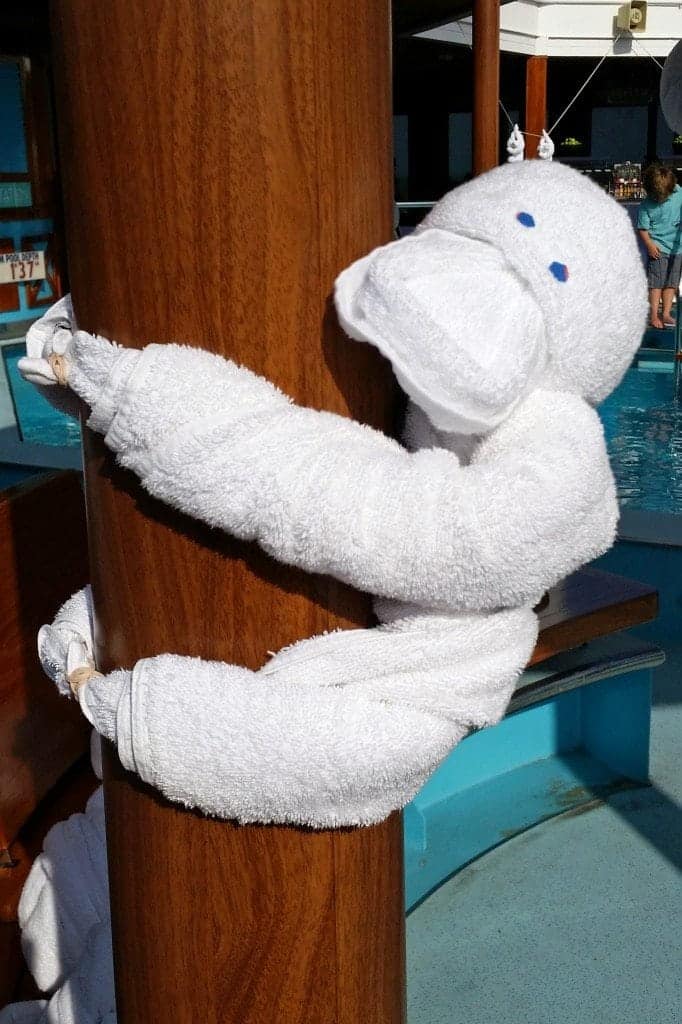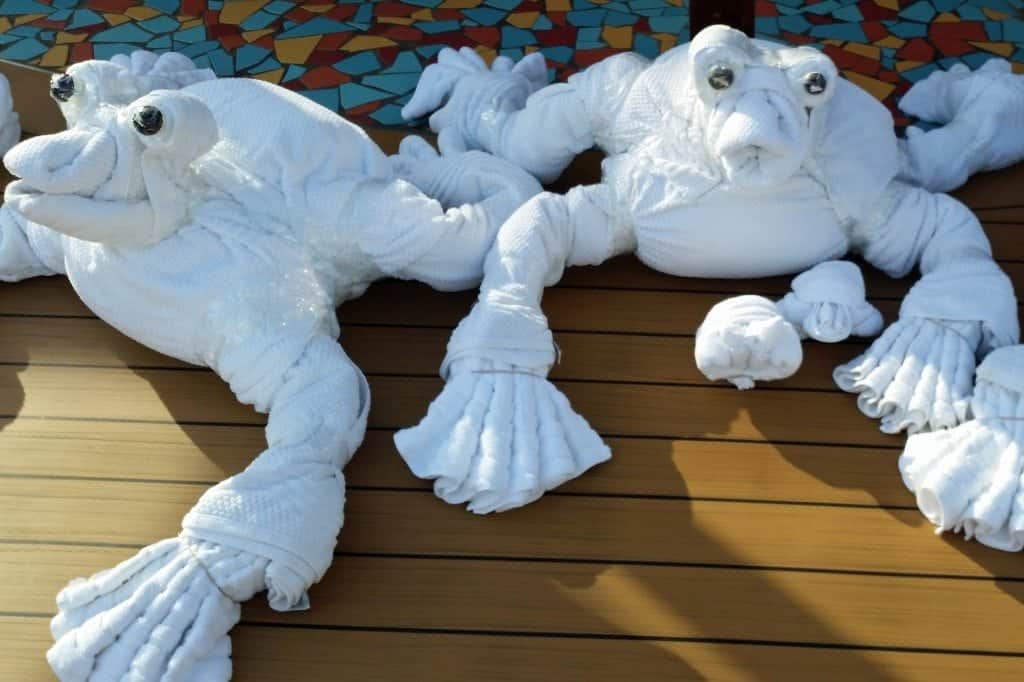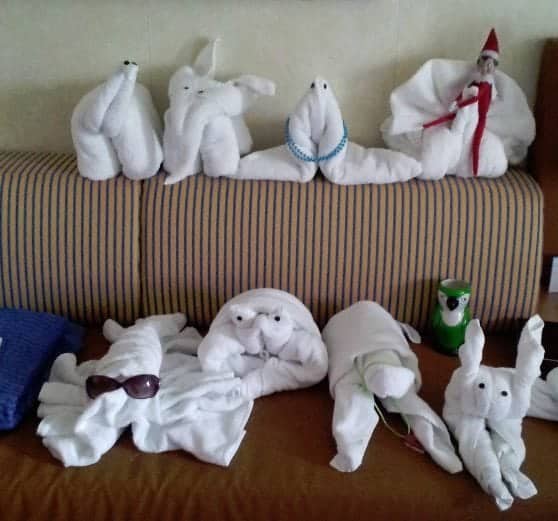 The lobster was rocking the shades!
Here is a family pic of all of our towel animals from our time on the Carnival Breeze. Yes we kept them on the couch all week so we could enjoy them. I am so glad our room steward left them there and did not change them out daily. It was so much fun seeing them each day in our room. By the end of the cruise they were quite decorated.
Additional Carnival Breeze Resources
Balcony Stateroom photos and video