I have to confess that one of my favorite parts of cruising with Carnival is the towel animals. I look forward to seeing them in our room each night when we come back from dinner. You just can't help but smile when you see a giant towel animal dinosaur or frog in your room.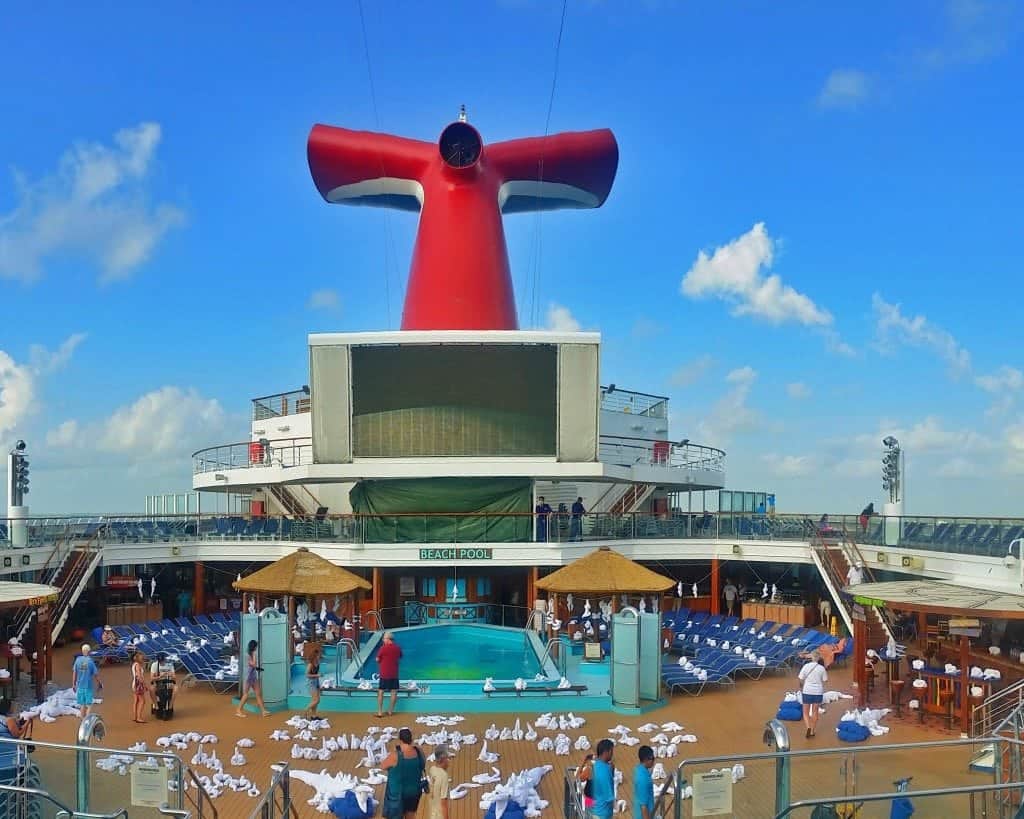 If you love Carnival Cruise towel animals I have to share with you my favorite way to see tons of towel animals. If you walk the hallways while the housekeeping crew is cleaning you can see each crew members special towel animal on their carts. These are the towel animals that they have created and taken the time to design.
Some of the crew create truly amazing towel animals. I love walking the decks and seeing the creativity and care that goes into each of the Carnival Cruise Towel Animals. Here are some of our favorite towel animals from our Carnival Cruises.