Day 11 already of our 25 days of holiday cookies and treats! Today we are sharing Apricot Coconut Cookies!
These are the perfect combination of fruity flavors combined into a seriously good cookie. I gave these to John's Grandmother and she loved them.
Can you tell I have been on a coconut kick lately. I just realized we have already had 4 other cookies with coconut in them over the past 11 days of holiday cookies. I really hope y'all like coconut as much as I do. If you are not a coconut fan like our Hawaiian neighbor, which seems wrong on so many levels, Don't worry we will have some non-coconut cookies this week too! 🙂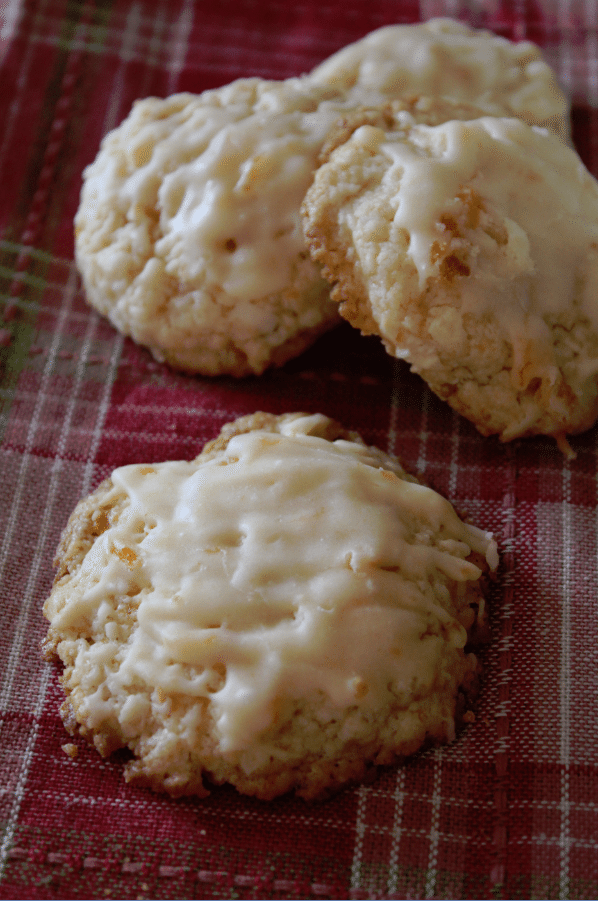 Are you diving head first into holiday baking or putting it off for a few more weeks? 
Before I forget the glaze that is on these cookies is pure bliss. Oh my goodness! I am going to admit here and now that I just might have licked the spoon and went back for a second sample of the glaze. Hello Yum!
Apricot Coconut Cookies
Ingredients
1 1/4 cup all purpose flour
1/4 cup sugar
1 1/2 tsp baking powder
1/2 cup cold butter
1 package cream cheese, 3 ounces
1/2 cup shredded coconut
1/2 cup apricot preserves
Glaze
1/2 cup confectioner sugar
2 tbsp apricot preserves
1 1/2 tsp butter, softened
1 1/2 tsp milk
Directions
Pre-heat oven to 350 degrees
1. Combine flour, sugar and baking powder. Cut in butter and cream cheese until course crumbs
2. Add in coconut and preserves, mix well
3. Drop by spoonful onto a baking sheet
4. Bake for 10-12 minutes, cool on wire rack
25 Days of Holiday cookies and treats
Day 1 - Krumkake
Day 2 - Crock Pot Cinnamon Pecans
Day 3 - Sweet & Spicy Almonds
Day 4 - Minty Chocolate Balls
Day 5 - Chocolate Shortbread Cookies
Day 6- Coconut Chocolate Chip Cookies
Day 7- Molasses Cookies
Day 8- Ranger Cookies
Day 9 - Coconut Pineapple Drop Cookies
Day 10- Chocolate Chip Coconut Rum Cookies
Make sure to check back each morning for a new holiday cookie and treat recipe!
Do you love recipes? Check out our copy cat recipes, dessert recipes, and our Crock Pot Recipes.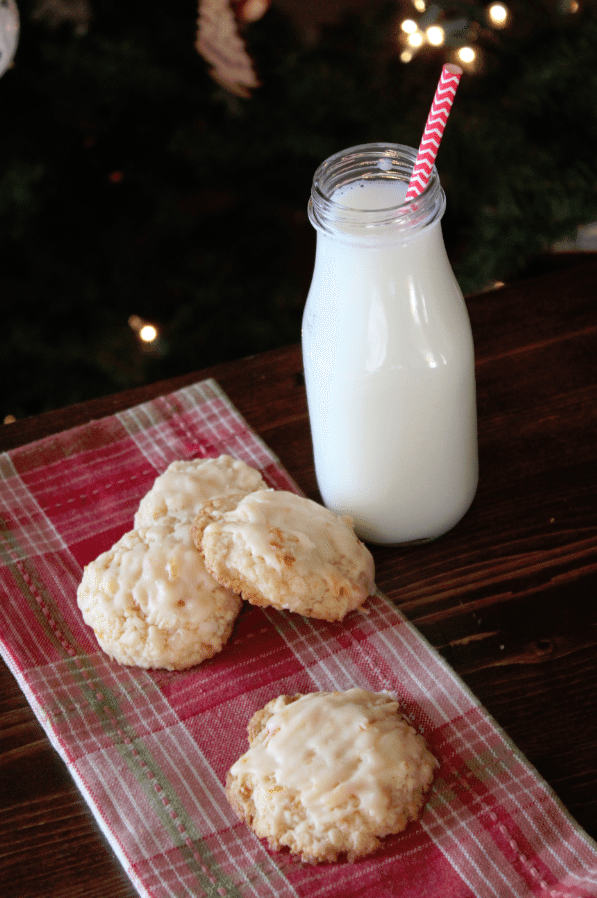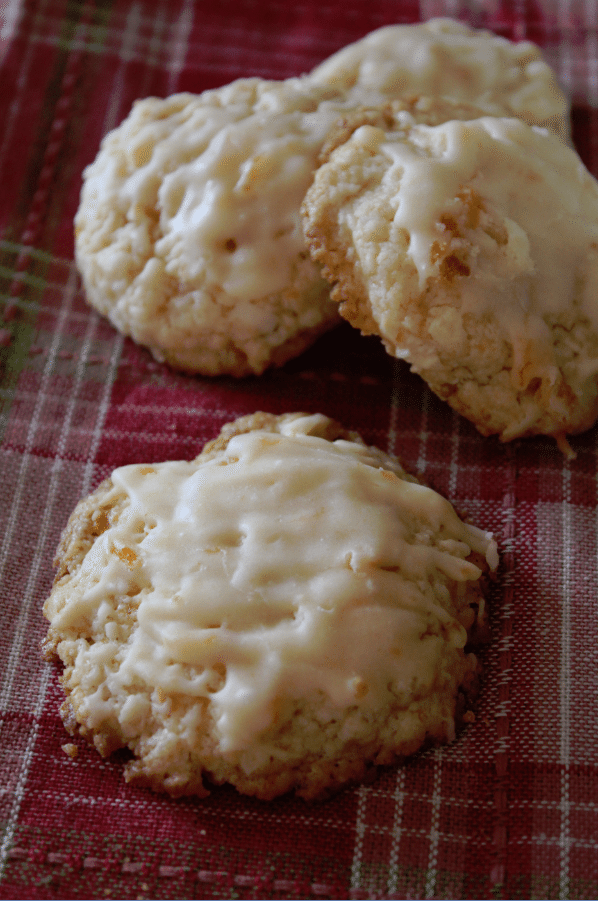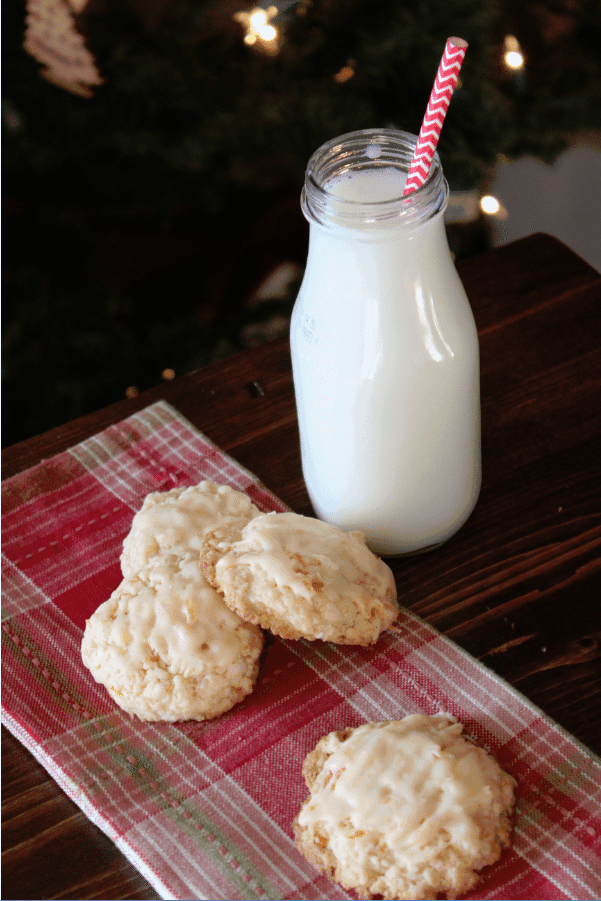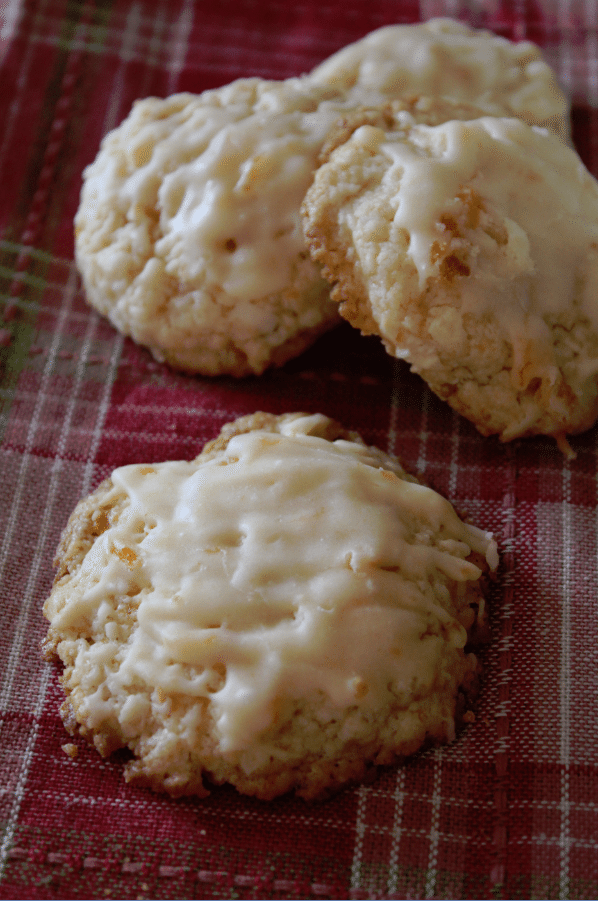 Ingredients
1 1/4

cup

all purpose flour

1/4

cup

sugar

1 1/2

tsp

baking powder

1/2

cup

cold butter

1

package cream cheese

3 ounces

1/2

cup

shredded coconut

1/2

cup

apricot preserves

Glaze

1/2

cup

confectioner sugar

2

tbsp

apricot preserves

1 1/2

tsp

butter

softened

1 1/2

tsp

milk
Instructions
Pre-heat oven to 350 degrees

Combine flour, sugar and baking powder. Cut in butter and cream cheese until course crumbs

Add in coconut and preserves, mix well

Drop by spoonful onto a baking sheet

Bake for 10-12 minutes, cool on wire rack

Glaze

Combine glaze ingredients in a small bowl until well combined