Woohoo! We have made it to the half way point of our 25 days of holiday cookies and treats! Today we are sharing a cookie that was the first to disappear when I set them out at Thanksgiving. These Butter Pecan Cookies were gone before the turkey was carved.
John's Mom absolutely loved these cookies. I was starting to wonder if people were sneaking cookies into their purses and pockets these cookies went so fast. I had hid a couple extra's for John's Mom thankfully before everyone arrived. She just loves these cookies.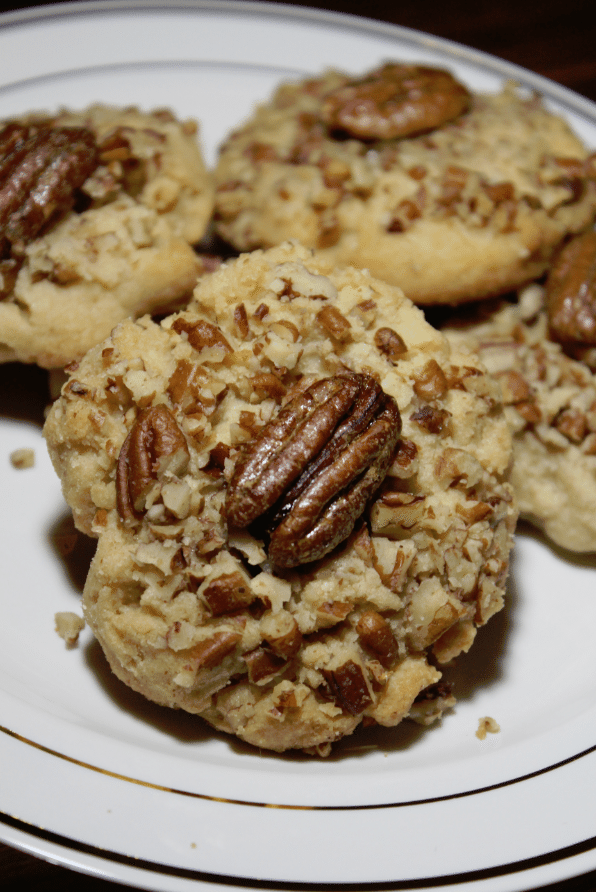 Are you a fan of Pecans? I am really enjoying baking with them this year. Keep an eye out for a few more pecan recipes coming soon.
Butter Pecan Cookies
Ingredients
1 3/4 cups chopped pecans
1 tbsp plus 1 cup butter, softened
1 cup packed brown sugar
1 egg, separated
1 tsp vanilla extract
2 cups self rising flour
1 cup pecan halves
Directions
pre-heat oven to 375 degrees
1. Toast chopped pecans with 1 tbsp butter in a baking pan at 325 degrees for 5-7 minutes, set aside to cool
2. Cream brown sugar and 1 cup of butter until light and fluffy, beat in egg yolk and vanilla
3. Gradually add in flour, cover and refrigerate for 1 hour
4. Shape dough into 1 inch balls, roll in toasted pecans, pressing nuts into the dough
5. Beat egg whites until foamy, dip pecan halves in egg whites and press into each cookie ball
6. Bake for 10-12 minutes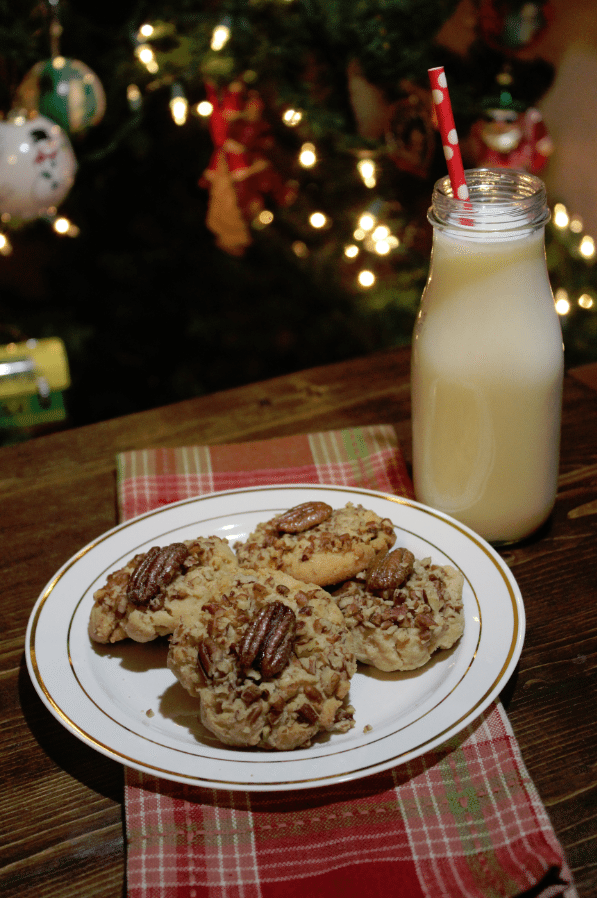 25 Days of Holiday cookies and treats
Day 1 - Krumkake
Day 2 - Crock Pot Cinnamon Pecans
Day 3 - Sweet & Spicy Almonds
Day 4 - Minty Chocolate Balls
Day 5 - Chocolate Shortbread Cookies
Day 6- Coconut Chocolate Chip Cookies
Day 7- Molasses Cookies
Day 8- Ranger Cookies
Day 9 - Coconut Pineapple Drop Cookies
Day 10- Chocolate Chip Coconut Rum Cookies
Day 11 - Apricot Coconut Cookie
Make sure to check back each morning for a new holiday cookie and treat recipe!
Do you love recipes? Check out our copy cat recipes, dessert recipes, and our Crock Pot Recipes.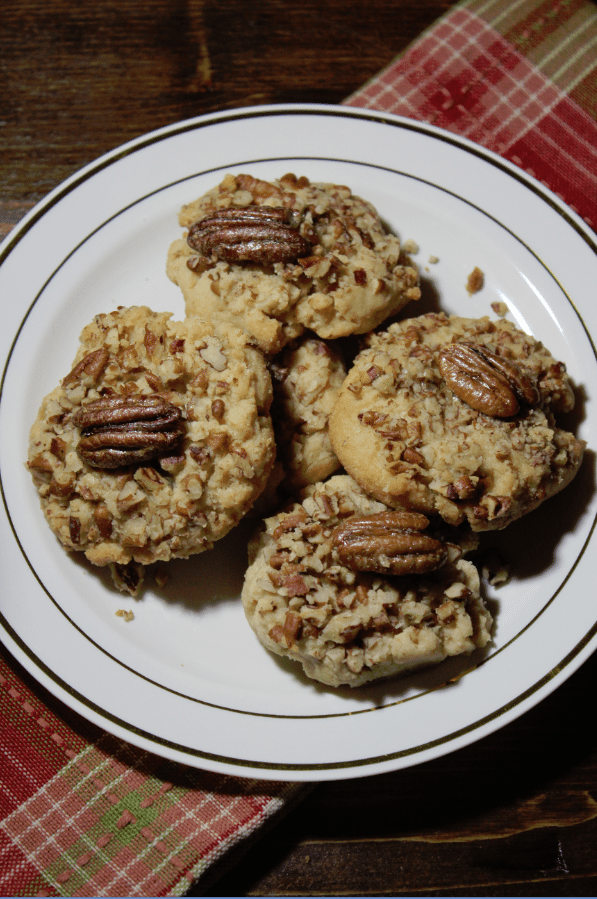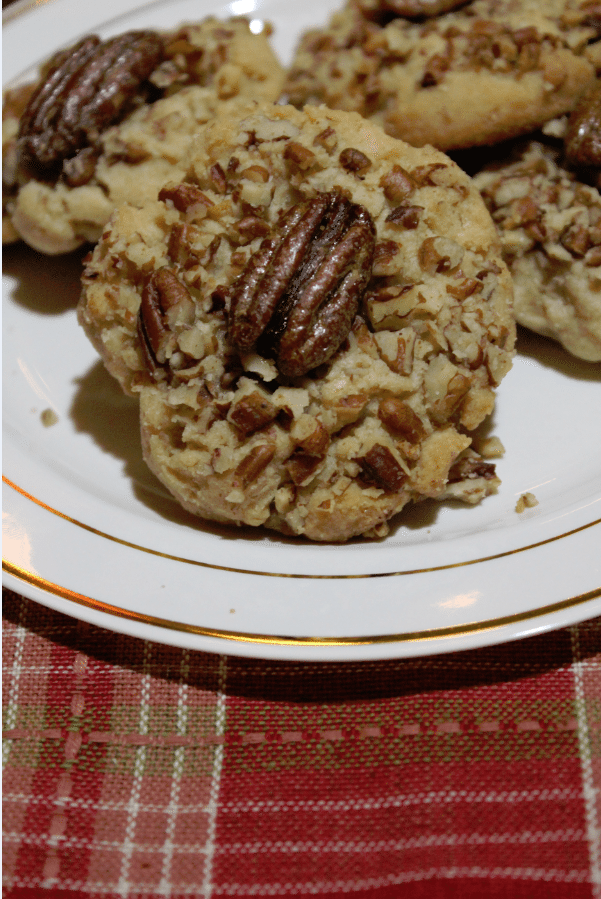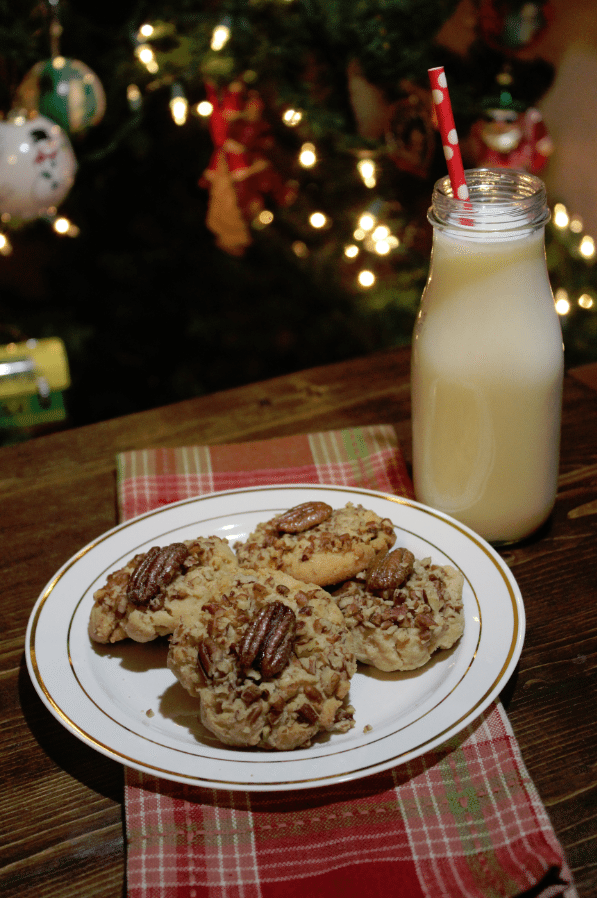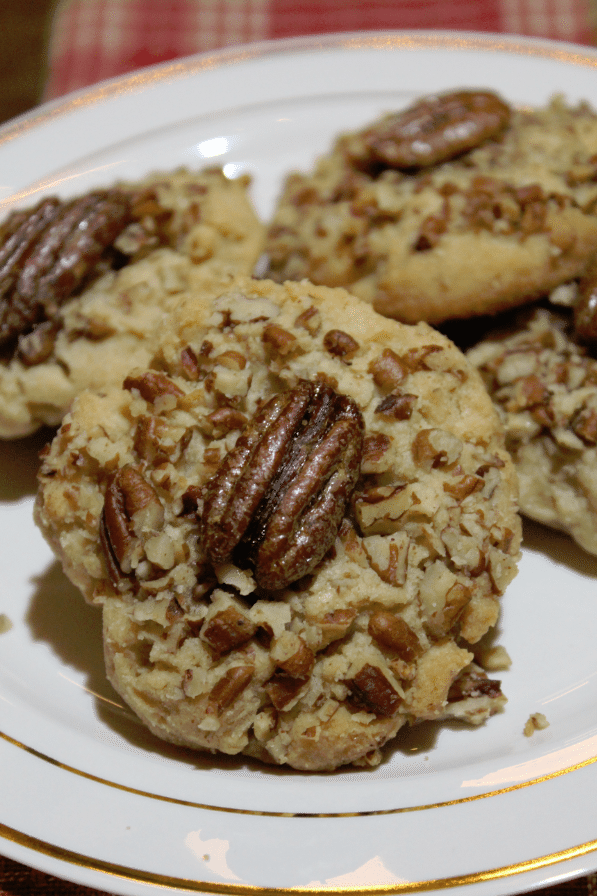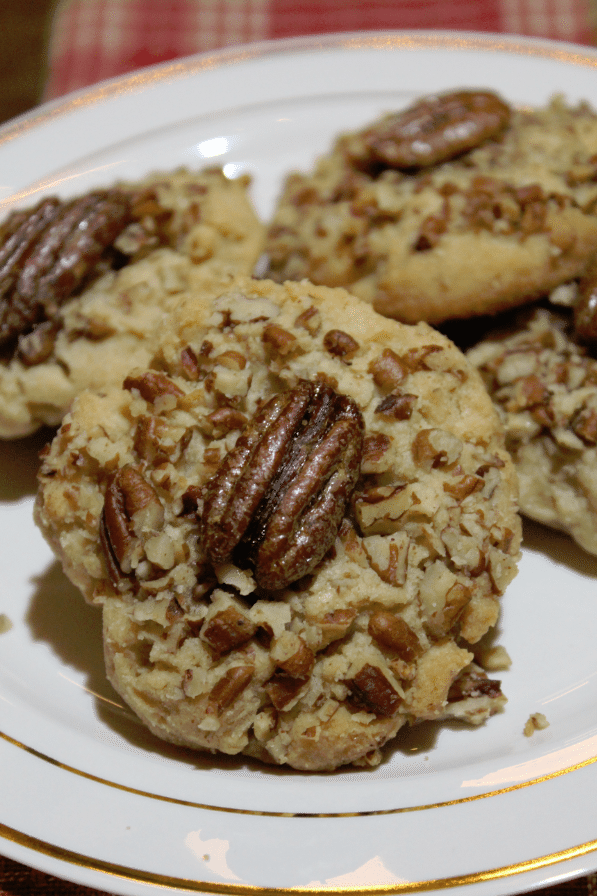 Instructions
pre-heat oven to 375 degrees

Toast chopped pecans with 1 tbsp butter in a baking pan at 325 degrees for 5-7 minutes, set aside to cool

Cream brown sugar and 1 cup of butter until light and fluffy, beat in egg yolk and vanilla

Gradually add in flour, cover and refrigerate for 1 hour

Shape dough into 1 inch balls, roll in toasted pecans, pressing nuts into the dough

Beat egg whites until foamy, dip pecan halves in egg whites and press into each cookie ball

Bake for 10-12 minutes
Recipe adapted from Taste of Home Cookies