I thought it would be fun to make Celtic Knot Rolls for St. Patrick's Day. These rolls were a lot of fun to make. They are soft and make fantastic dinner rolls to go with our favorite Crock Pot Corned Beef or  Guinness Glazed Corned Beef and Cabbage! I am sure there will also be a bit of Green Beer to go along with this meal.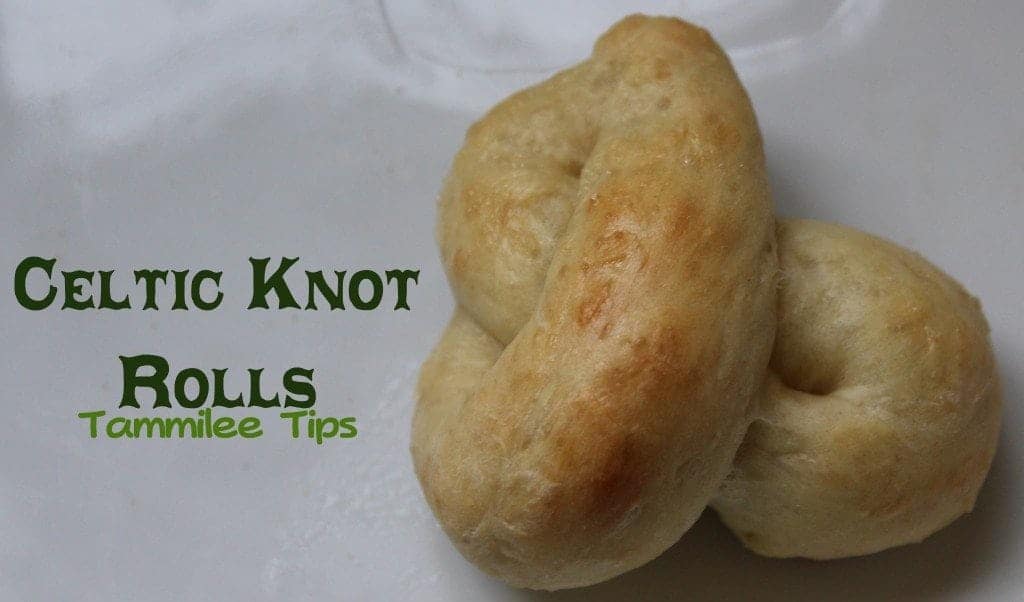 Celtic Knot Rolls
Ingredients
1 16oz package of Hot Roll Mix
1 egg white
2 teaspoons water
1 tablespoon coarse salt
Directions
1. Prepare Hot Roll Mix according to box directions
2. Preheat oven to 375 degrees, spray baking sheet
 with nonstick spray
3. Divide dough into 16 pieces. Shape each piece into a rope at least 10 inches long.
4. Form into Celtic Knot rings on the baking sheet.
5. Beat egg white and water and brush over the top of rolls
6. Bake for 15 minutes until golden brown
The hardest part of the recipe for me was getting the Celtic Knot shape. I found that if I made a bow with the dough and connected the end I was able to achieve the Celtic Knot that I wanted for these rolls. I made the dough rope as long as my cutting board.  I found it easiest to make the dough the same thickness the entire length to get it to form into the Celtic Knot.
Do you love recipes? Check out our copy cat recipes, dessert recipes, and our Crock Pot Recipes.