Easy Bisquick Recipes! Everything from breakfast to snacks, to comfort food, and more! All of these recipes with Bisquick are made with simple ingredients and are quick and easy recipes!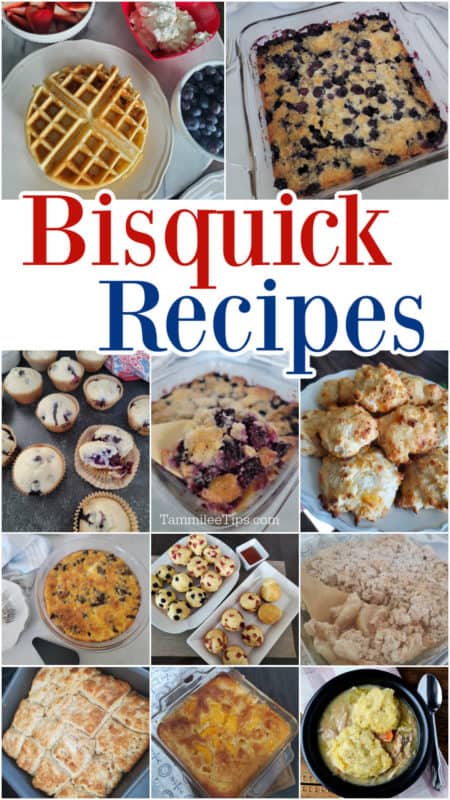 Epic Recipes Made With Bisquick
Led by the slogan "a world of baking in a box," Bisquick is an American convenience food that has inspired creativity in the kitchen for over 90 years. Here is a rundown on the pre-mix biscuit and pancake mix Bisquick, as well as a roundup of our favorite recipes made easier with Bisquick.
What Is Bisquick?
Bisquick is a pre-measured blend of lard, baking powder, flour, and salt celebrated for its ease of use. The brand is owned by Betty Crocker, which is part of the General Mills family of brands.
When combined with milk or water and binding ingredients like eggs, the product gave way to biscuits, pancakes, and waffles in mere minutes, without the need to measure several dry ingredients for one recipe.
For home chefs and bakers, Bisquick quickly became a cheap and versatile product that made better cooking and baking more accessible. Its applications in sweet and savory dishes beyond biscuits and pancakes were soon discovered, and other product varieties, such as Heart Healthy and Gluten-Free, were introduced over time to reflect shifting consumer needs.
When Was Bisquick Invented?
According to General Mills, Bisquick's parent company, the baking mix was invented in 1931 after a General Mills salesman discovered a train chef's pre-made baking mix for biscuits that tasted homemade in a fraction of the time.
Where to Buy Bisquick
Bisquick is a time-tested pancake and waffle mix available at large and small grocery stores and convenience stores.
You can also purchase Bisquick on Amazon.
What Aisle Is Bisquick In?
Bisquick is a baking product, so look for it alongside the flour and baking mixes in the baking aisle.
Can Bisquick Go Bad?
Despite being shelf-stable, your box of Bisquick mix does not last forever. However, proper storage extends its shelf life.
Store unopened Bisquick in the pantry for up to a year, then refrigerate your opened box of Bisquick mix in an airtight container immediately after use.
While Bisquick mix carries a best-by date, this date is more so an indicator of freshness than food spoilage. Bisquick remains edible for three to six months past its best-by date.
Aside from an off texture or smell, mold spots are a surefire sign that moisture has made the product dangerous to consume. Discard any packages that show discoloration within the powdered mix.
Bisquick mix turns fluffy, golden, and buttery when cooked, so any changes to how the product cooks usually indicate that it is past peak quality.
How to Store Bisquick
Unopened Bisquick can be stored in the pantry as long as the box is sealed and the pantry environment is cool, dry, and away from direct sunlight or heat.
Refrigerate any Bisquick that has been opened, then enjoy it within four months. The contents must be in an airtight container, as humidity causes the product to spoil faster.
Can Bisquick Be Frozen?
While storing your opened Bisquick in the freezer is another preservation method, it typically isn't recommended.
This is because the temperature changes that the product undergoes when being thawed and refrozen can lead to textural differences and faster degradation.
Can Bisquick Replace Flour?
Since the ingredients in Bisquick combine to produce consistent baking results, Bisquick can replace flour if you build a pre-mix with the same ingredients and proportions.
Substitute Bisquick with flour at a 1:1 ratio, then add vegetable oil, baking soda, sugar, salt, and cornstarch in proportions that correspond to the recipe you're making.
Bisquick Substitutes
Although Bisquick was a pioneer among modern ready-made mixes, other pancake mixes have made their way onto shelves. Here is a 2020 ranking of pancake mixes by popularity. According to this ranking, Bisquick is the second most popular pancake mix brand.
Aunt Jemima
Bisquick
Hungry Jack (Pillsbury)
Krusteaz
Betty Crocker
Butterworth's
Log Cabin
Other Brands
Is Bisquick Gluten-Free?
While the original formulation of Bisquick isn't gluten-free, Bisquick has a certified gluten-free variety made with rice flour and modified potato starch instead of wheat flour. The Betty Crocker site also has a gluten-free recipes section with ideas from breakfast to dessert.
Is Bisquick Vegan?
Yes! The original Bisquick mix is safe for vegan diets. Vegan cooks can mix Bisquick with egg and dairy substitutes to use the product in pancakes and baked goods.
Bisquick Varieties
Since its invention in the 1930s, Betty Crocker has released flavored and unflavored varieties of Bisquick.
There are ten on the market today.
Original Pancake & Baking Mix
Heart Smart Pancake & Baking Mix
Gluten-Free Pancake & Baking Mix
Complete Cheese Garlic Biscuit Mix
Complete Buttermilk Biscuit Mix
Complete Pancake Mix Flavor Burstin' Cinnamon
Complete Pancake Mix Flavor Burstin' Chocolate Chip
Complete Pancake Mix Flavor Burstin' Maple Brown Sugar
Bisquick Recipes
While Bisquick can be used to make an amazing pancake recipe it can also be used to whip up amazing appetizer recipes, main dishes, and desserts.
We love using this shortcut ingredient to help save time and energy in the kitchen! Turn on the oven because these recipes are delicious!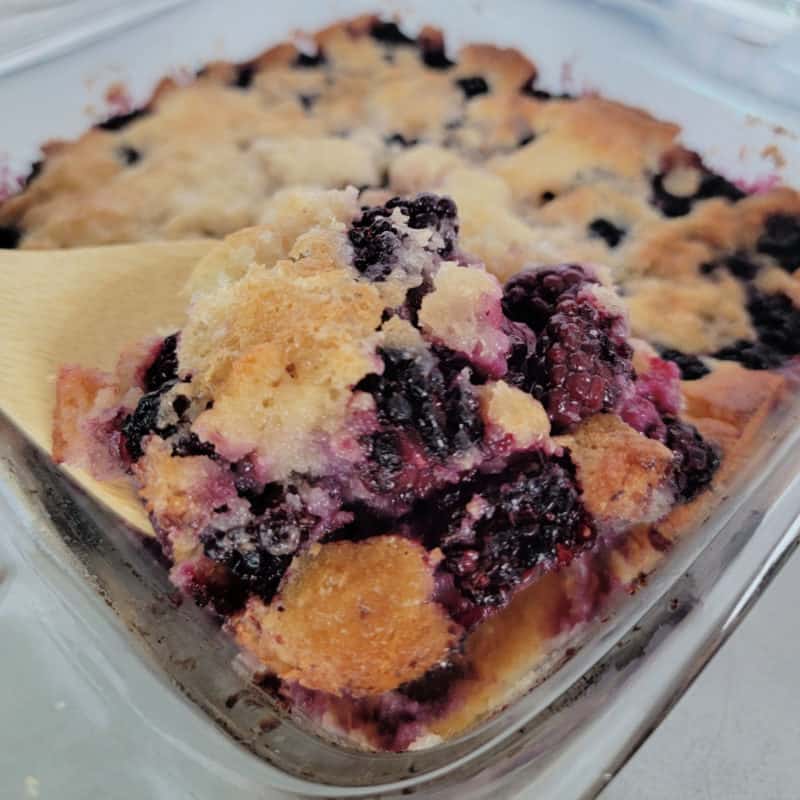 For a sweet summer treat, serve this five-ingredient blackberry cobbler with vanilla ice cream or whipped cream.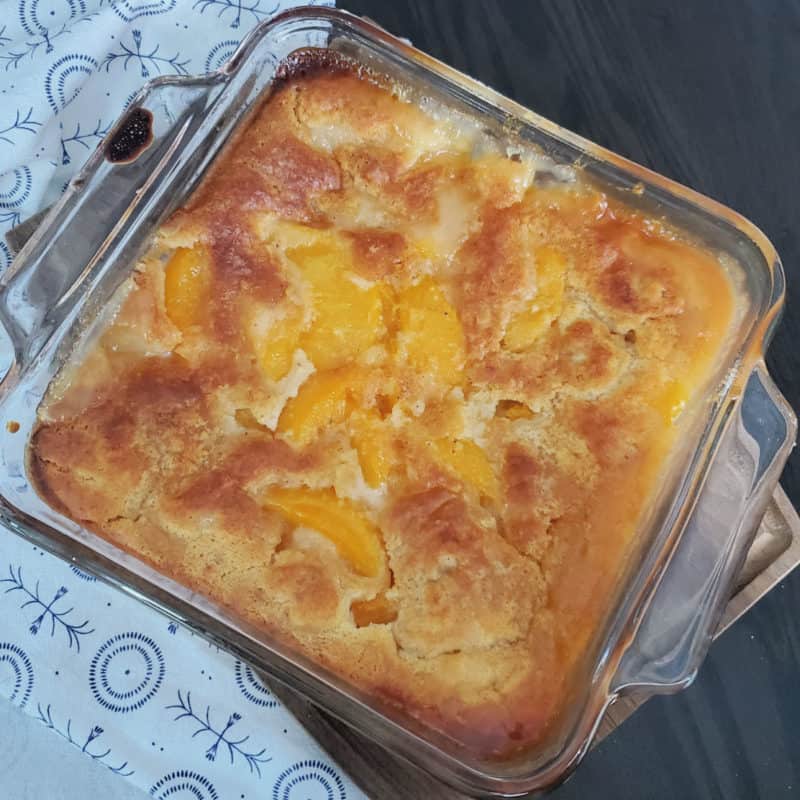 While the peach cobbler is a dessert usually alongside the summer peach harvest, Bisquick makes it a breeze to prepare year-round. This versatile recipe can be made from canned, fresh, or frozen peaches.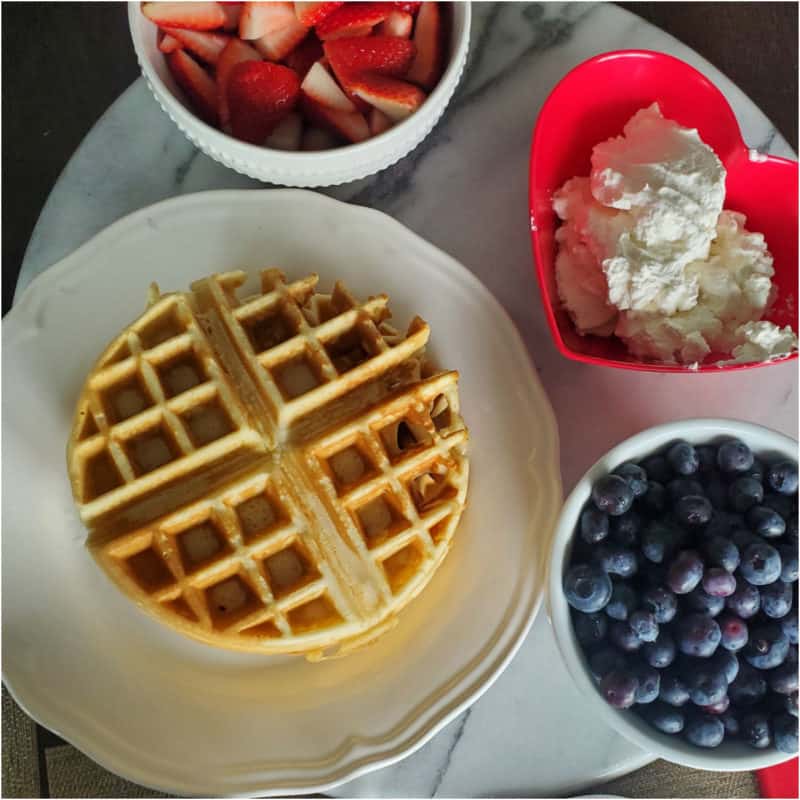 Letting my husband take the reins on these four-ingredient waffles is one of my favorite parts of weekend mornings. This recipe has an option for Belgian waffles, a thicker and sturdier version of the classic waffle.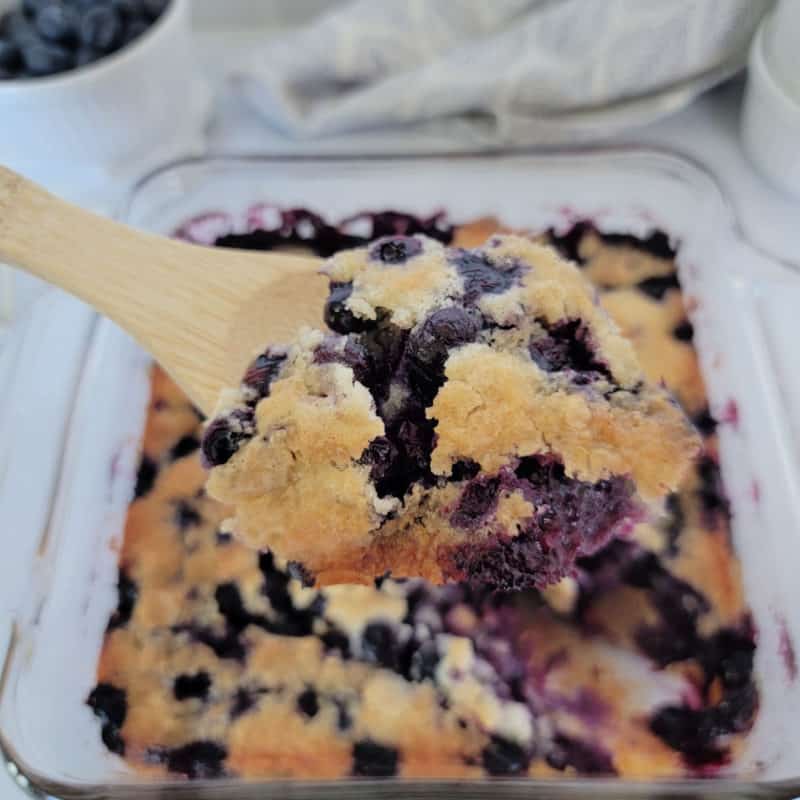 This five-ingredient cobbler recipe works well with frozen or blueberries, meaning you're always under an hour away from some killer fruit dessert.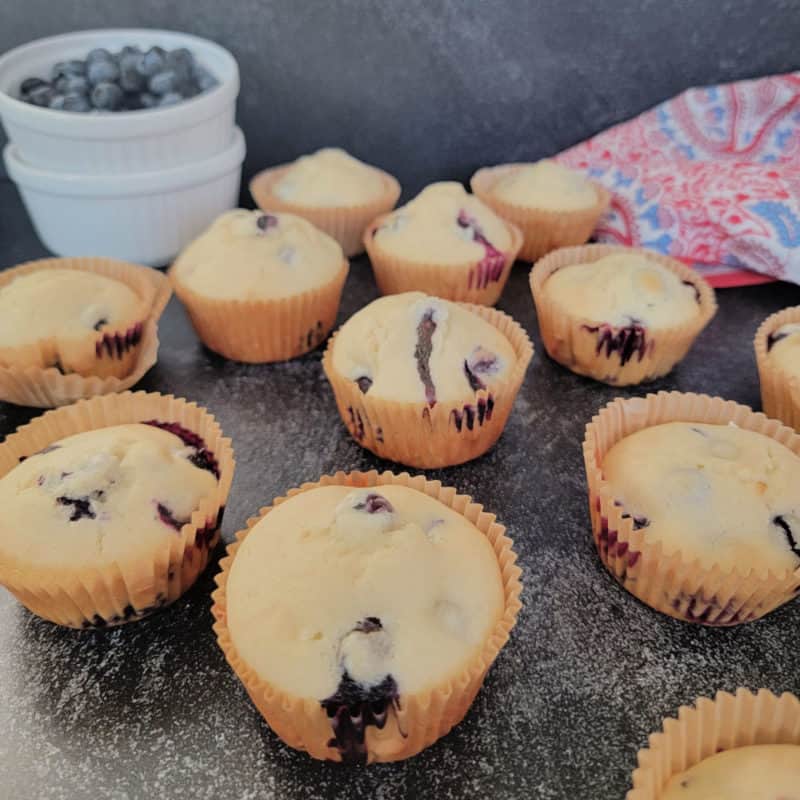 Bisquick is the not-so-secret agent that helps this recipe for a dozen blueberry muffins come together in under half an hour.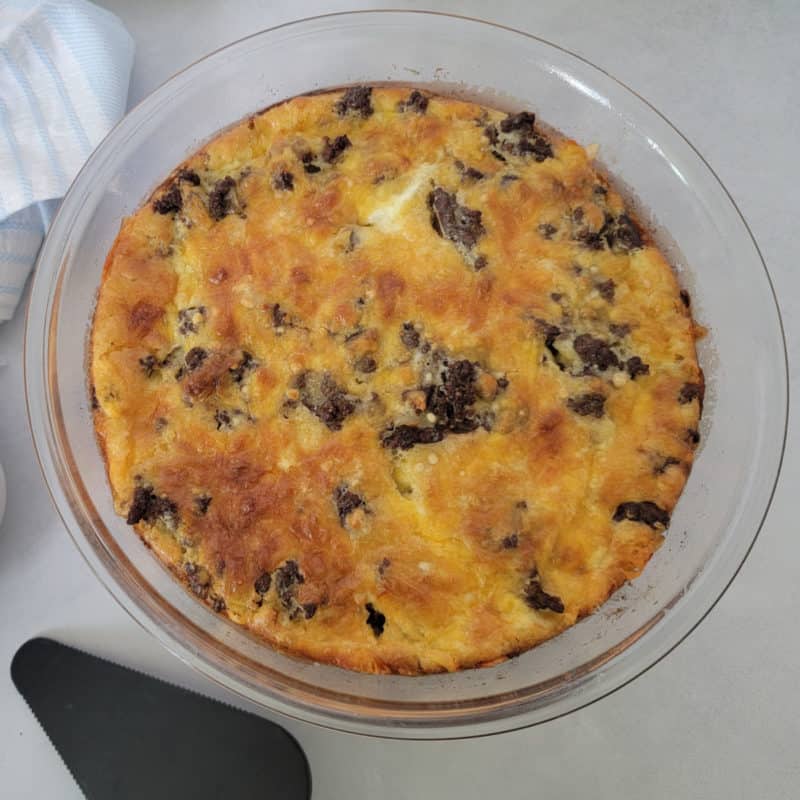 We're fans of quick and delicious meals that lend to lots of versatility. This cheesy and meaty casserole lends well to so many mouthwatering flavor combinations.
Also known as Impossible Cheeseburger Pie!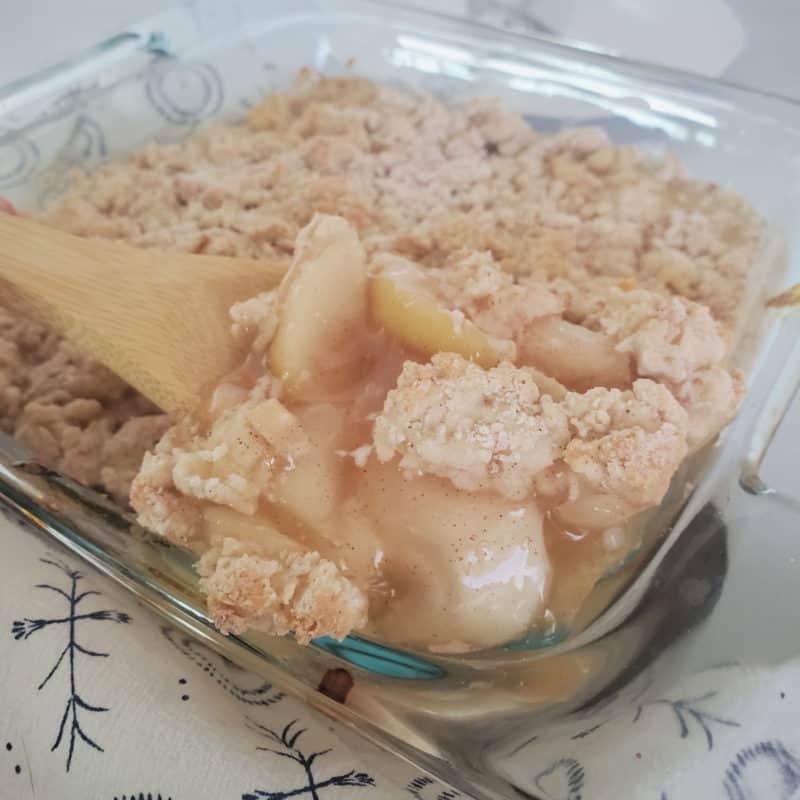 I whipped up this Bisquick apple cobbler to use up a stray can of apple pie filling, but feel free to use honey crisp or Granny Smith apples if you prefer fresh apples.
Check out all of our favorite fall dessert recipes.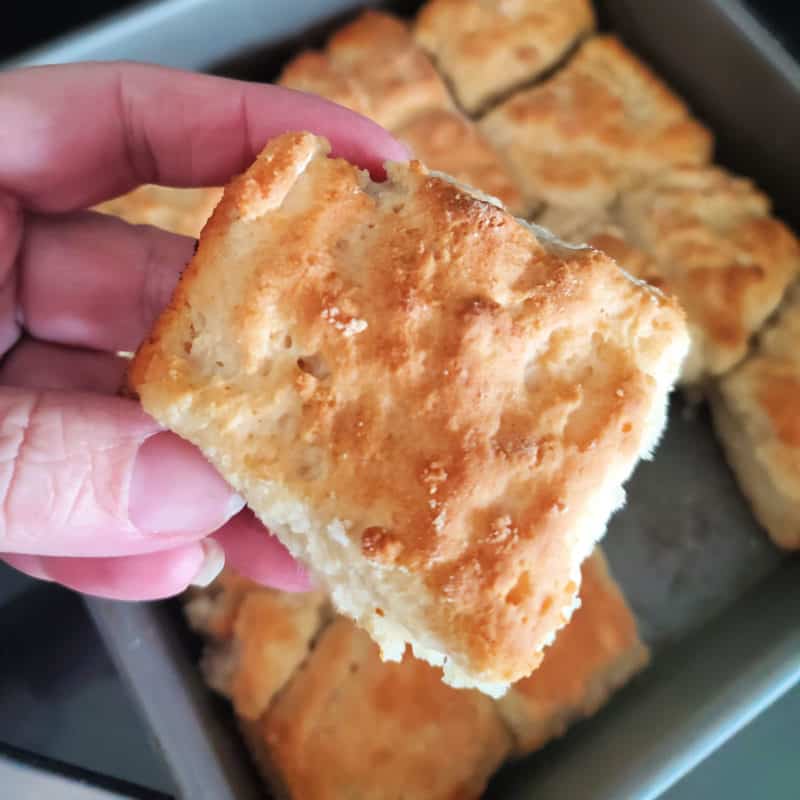 This four-ingredient biscuit recipe gets its airy and fluffy texture from the popular lemon-lime soda.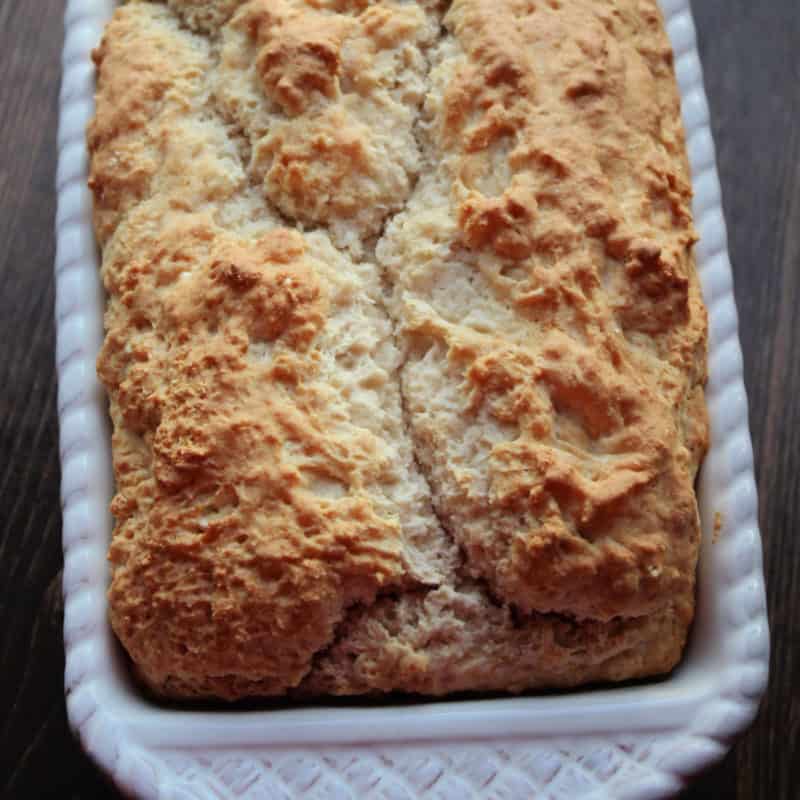 Similarly to 7-Up Biscuits, we created a series of three-ingredient beer bread recipes using only Bisquick baking mix, sugar, and beer.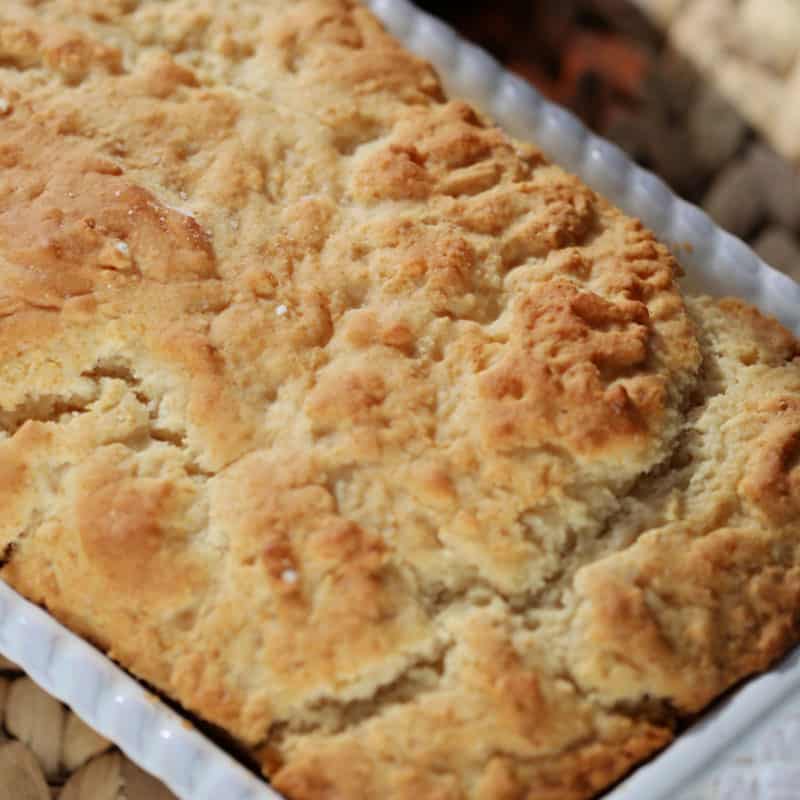 Our three-ingredient Bisquick Pumpkin Beer Bread is Oktoberfest season done right. The flavor of this beer bread comes from pumpkin beer, so we recommend using your favorite that you don't mind eating in solid form.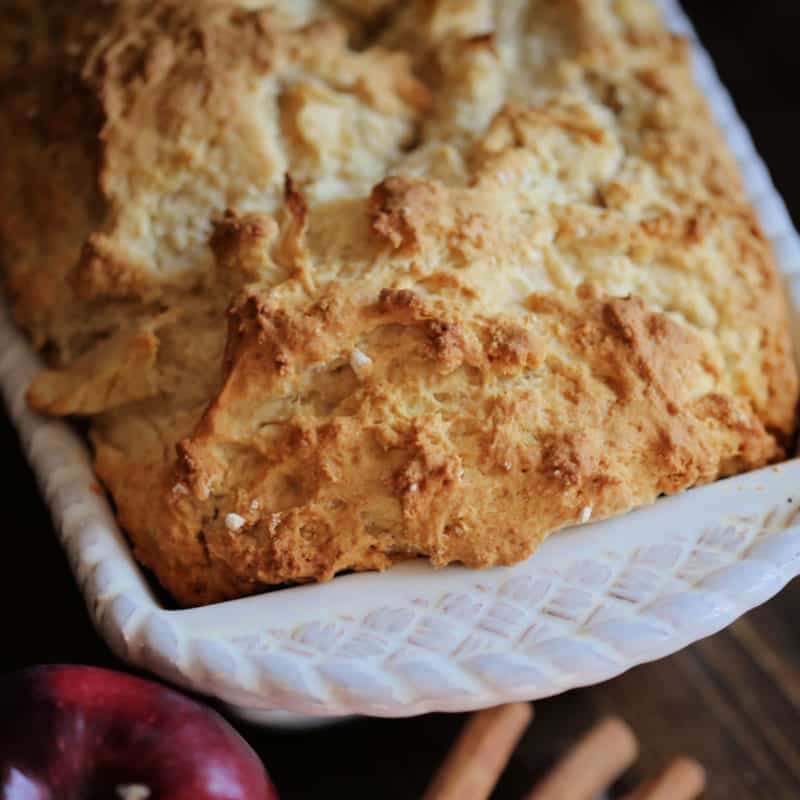 While you can use any apple cider you enjoy, using an apple cinnamon cider allows you to infuse your beer bread with a deeper flavor.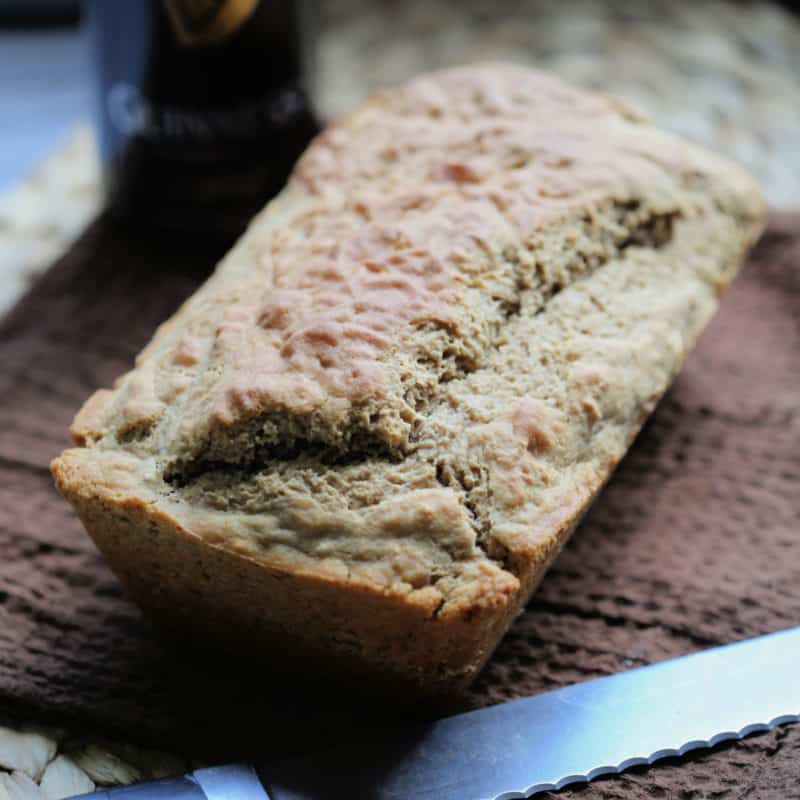 Serve this Guinness beer bread alongside a Saint Patrick's Day dinner of Crockpot Corned Beef and Cabbage and Crockpot Guinness Stew.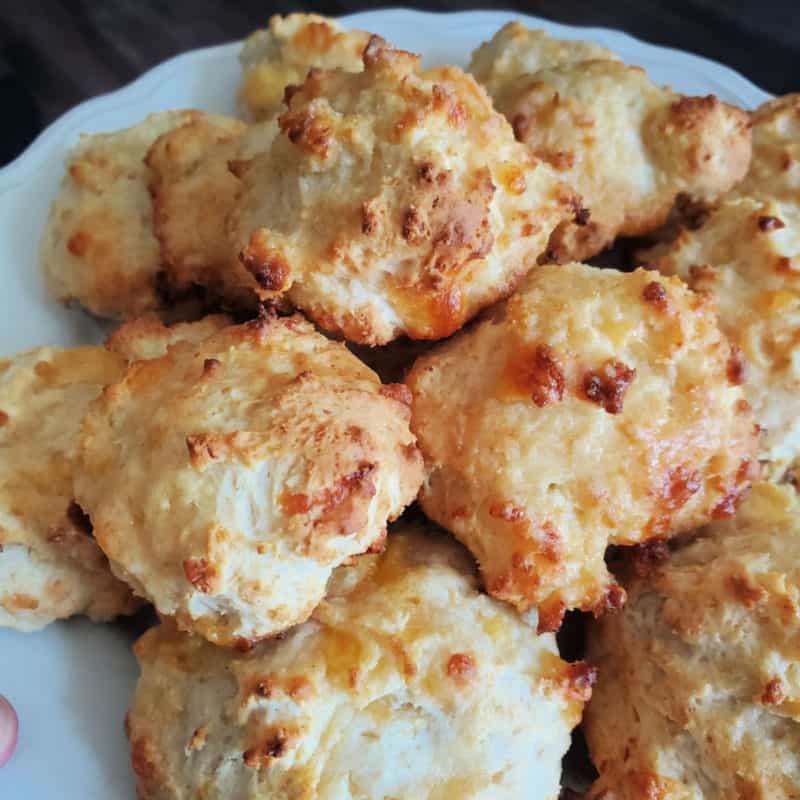 You won't have to go farther than the kitchen to whip together this copycat version of Red Lobster's famed biscuits. Add-ins like bacon, herbs, and extra cheese quickly transform the recipe into your own.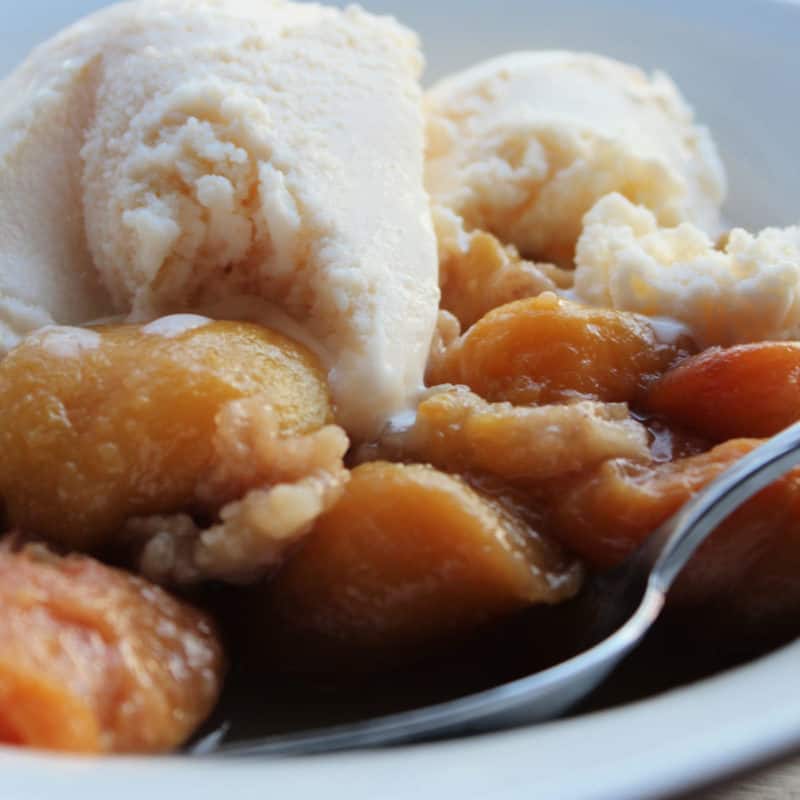 We crafted this peach crumble to use up a 40-pound harvest of peaches at Green Bluff that we froze for winter storage.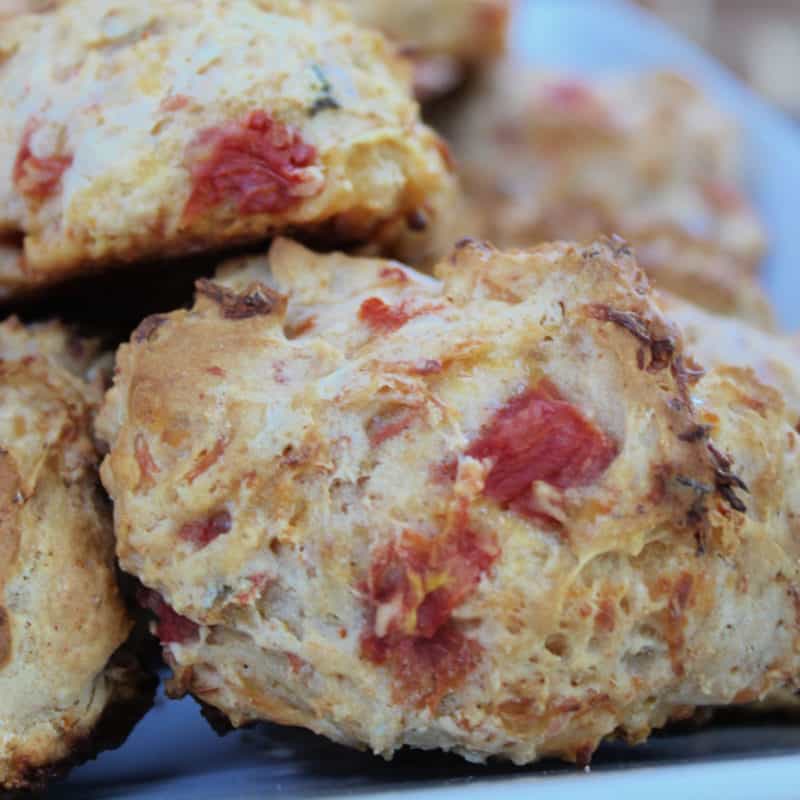 I made these biscuits with a kick for my husband, my favorite spice lover, and they never last long in our household. With options in mild, medium, and hot, Rotel makes it easy to customize the heat level to your tolerance.
All you need is a big bowl to whip up this biscuit dough and make a delicious side dish.
We love testing the limits of Crock Pot cooking. Our Pumpkin Pie Pudding Cake combines the moistness of pudding with the denser texture of a cake, then tops it off with the warm flavors of pumpkin pie spice.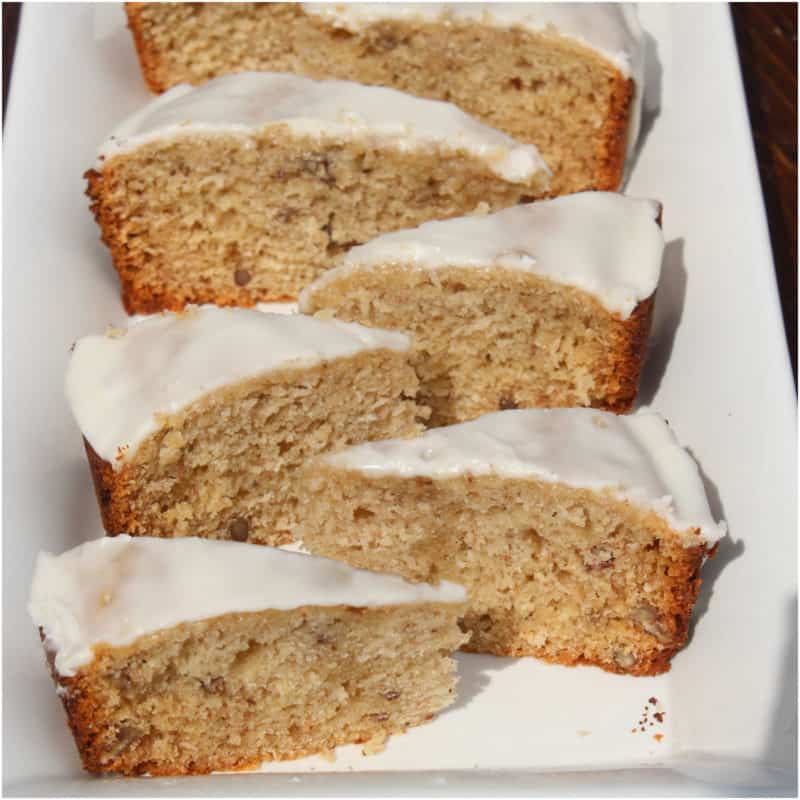 This slow-cooker bourbon banana bread was inspired by a bottle of bourbon I brought back from a Carnival cruise to the Caribbean island of St. Thomas. Bourbon lovers will rejoice in the shot of bourbon present in the banana bread and its glaze.
You can't go wrong with an amazing Bisquick Banana bread! Check out all of our favorite banana recipes.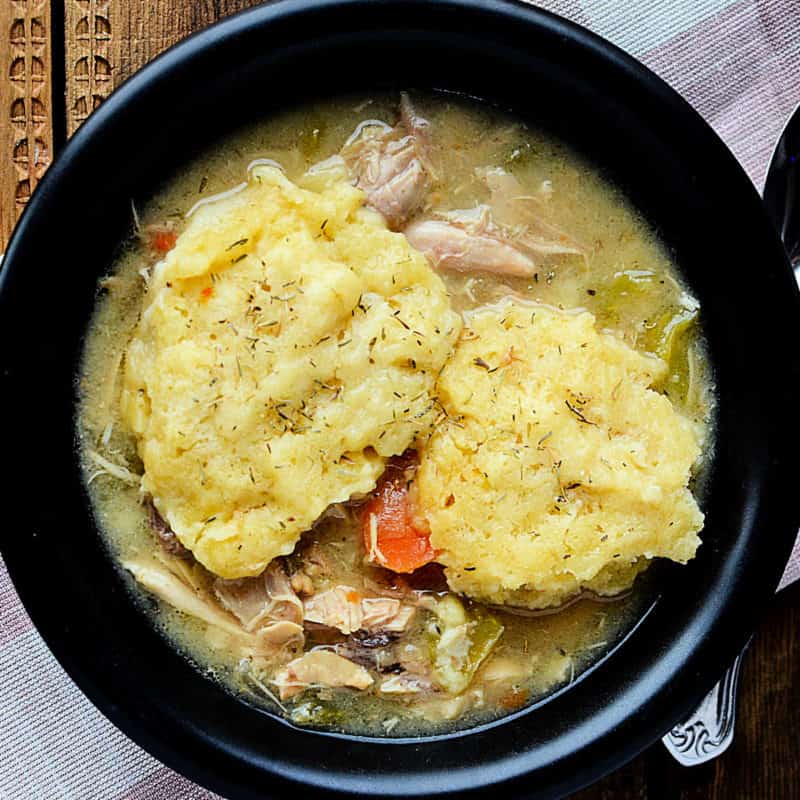 I'm always happy to have a taste tester in John for all my culinary endeavors. I used Bisquick to make the dumplings in this slow-cooker comfort dish.
Just like my grandma used to make!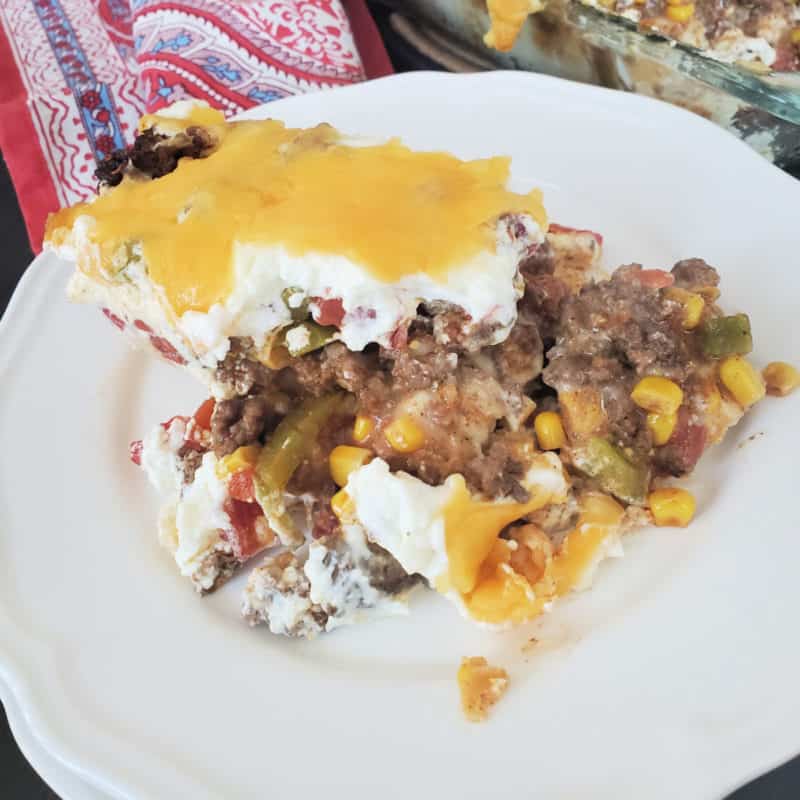 The John Wayne Casserole is named after none other than the iconic actor. Bisquick Biscuit Mix gives this comforting ground beef casserole a biscuity base, and Rotel Diced Tomatoes and Green Chilies add some fresh heat to the dinnertime table.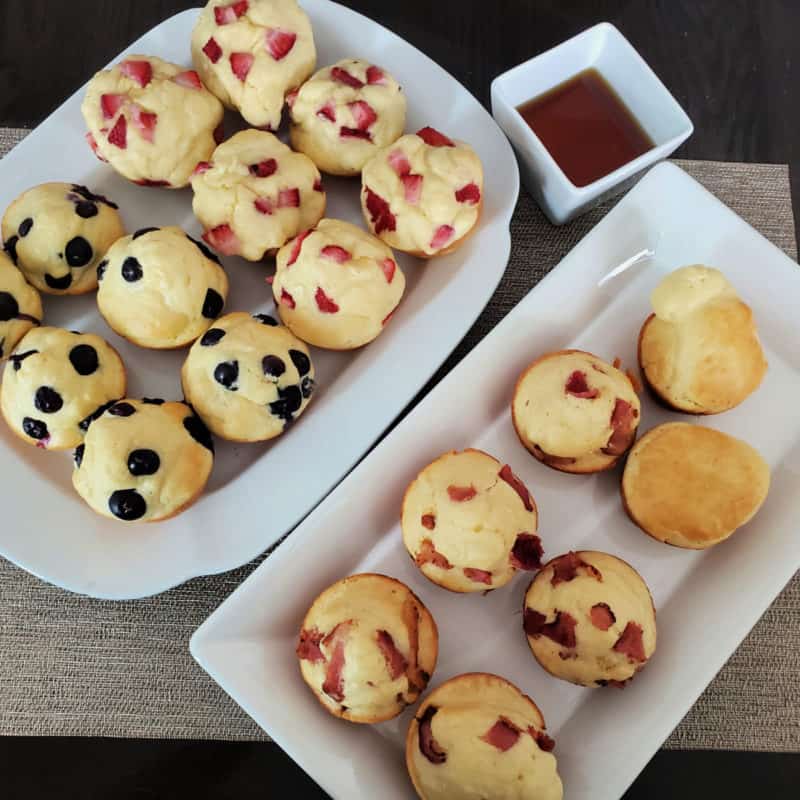 We love that you can make these easy Bisquick pancake muffins sweet or savory by adjusting the toppings before baking.
Some of our favorite mix in toppings include chocolate chips, strawberries, cinnamon, and more! Just stir in your favorite pancake toppings into the batter and hello yum!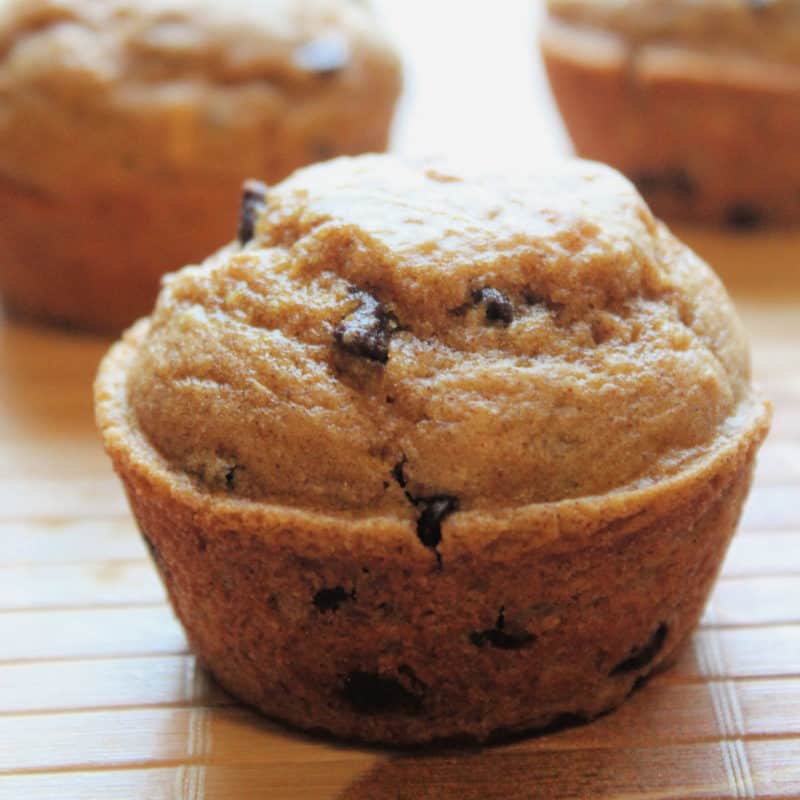 These gooey pumpkin spice and chocolate chip muffins are great for a fall breakfast, brunch, dessert, or anytime treat. Bisquick, the pancake mix recognized for its yellow packaging, helps these muffins come together in just half an hour.
Upcoming Bisquick Recipes include Bisquick Sausage Balls, Chicken Pot Pie, Bisquick Coffee Cake, Chocolate Chip Cookies, Bisquick Cinnamon Rolls, peanut butter cookies, pie crust, strawberry shortcake, and more!
Recipe Tips
Printable recipe card instructions are available in each individual blog post .
Nutrition information, including calories, protein, calcium, carbohydrates, fiber, vitamin c, potassium, cholesterol, sodium, trans fat, monounsaturated fat, polyunsaturated fat, and more, will vary depending on the products used.
Additional Recipe Collections
Sloppy Joe Sides - Epic Side dishes to pair with Sloppy Joes
Pulled Pork Sides - Epic dishes to pair with your favorite pulled pork recipe
Vegetarian Air fryer Recipes - Epic easy vegetarian recipes you can make in the air fryer.
Cherry Pie Filling Recipes - Tons of sweet treats you can make with cherry pie filling.
Cream Cheese Recipes - Check out how you can turn a block of cream cheese into something epic!
Dump Cake Recipes - Tons of dump cakes that take minutes to prepare!
Do you love recipes? Check out our copycat recipes, dessert recipes, and our CrockPot Recipes.
Follow Tammilee Tips on MSN, Facebook, Instagram, and Pinterest, for all of our recipe posts.